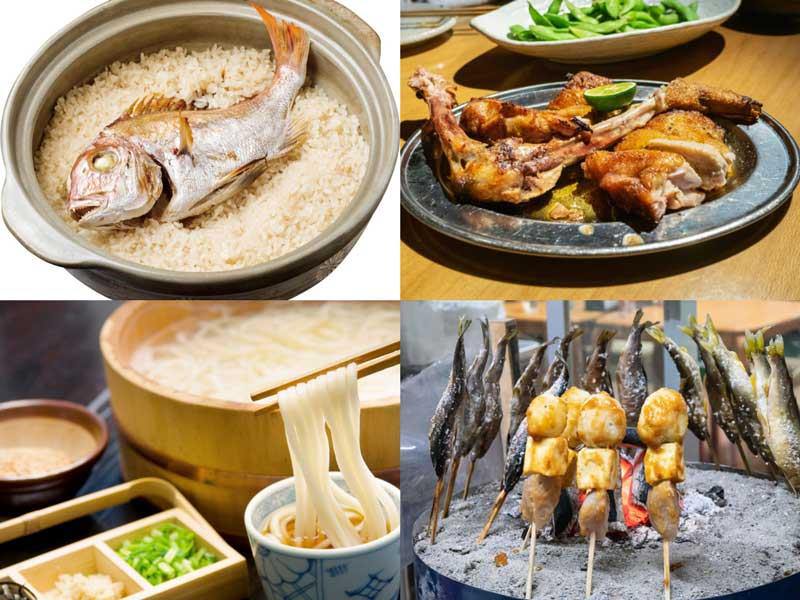 When in Tokushima, These Are the Foods You've Got to Try! 5 Local Specialties
Shikoku is the smallest of Japan's four main islands. In the northeastern part of the island is the prefecture of Tokushima, made up of nearly 80% mountains and filled with numerous beautiful nature spots. This article will introduce the must-try local gourmet specialties for anyone visiting Tokushima.
What Sort of Place is Tokushima Prefecture?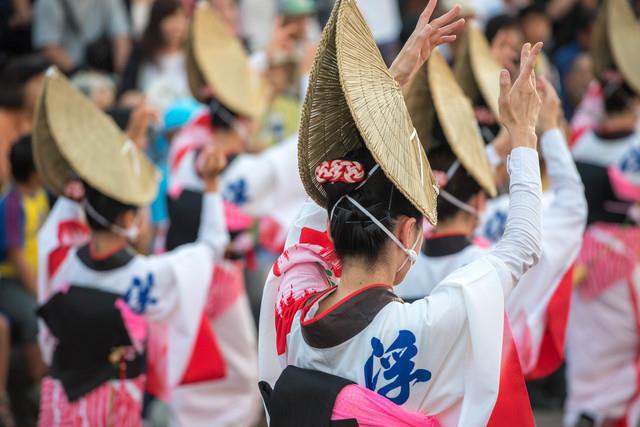 Tokushima is home to many famous places known for their natural beauty, such as the Naruto Strait, where the largest whirlpools in the world can be found; the gorgeous Oboke and Koboke river canyons; and the Iya Valley, one of Japan's most remote locations, known for its vine suspension bridges. In addition, each August hails the opening of the prefecture's famous annual Awa Odori festival, which draws many spectators from both within and outside of Japan.
Both the northern and southern regions of the prefecture have a mild climate year-round, but the southern region is known for the great amount of rain that it receives. The temperature difference between the seaside and mountainous regions is a full four degrees Celsius, keeping the areas at high elevation pleasantly cool during the summertime. In the wintertime, enough snow falls to be able to enjoy skiing.
Access from Osaka: 2 to 3 hours by express bus (departing from Umeda, Namba, etc.)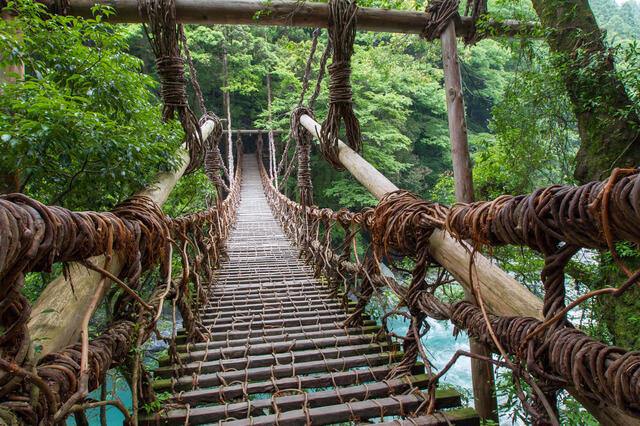 【Facility name】 Iya Kazurabashi Bridge
【Opening hours】 Sunrise - sunset (varies by season)
【Days Closed】 None
【Price】 Bridge crossing: Adults: 550 JPY, Elementary school students: 350 JPY
【URL】 KANSAI Tourism Bureau Homepage
【Address】 162-2, Nishi Iyayamamura Zentoku, Miyoshi-shi, Tokushima
【Google Map URL】 GoogleMap
1. Awa-odori Chicken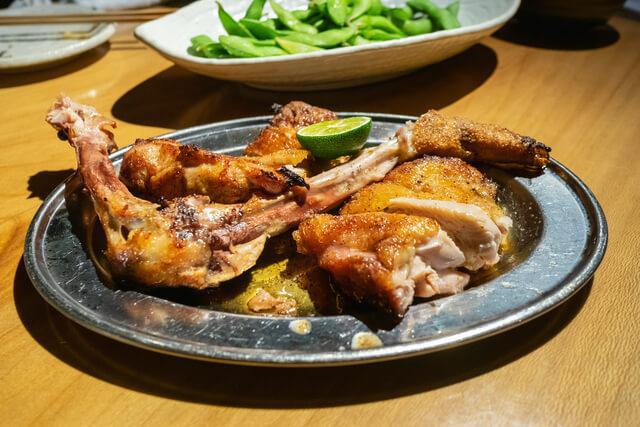 Playing on the name of the famous Awa Odori festival, the local brand of chicken called "Awa-odori" (though spelled with different characters) is known for its lean meat that has just the right amount of chewiness. The chickens are fed leftovers from the olive oil-making process, giving their meat a wonderful juicy umami. Just a two-minute walk away from Tokushima Station is a restaurant called Domannaka, which offers a rich menu of yakitori (skewered chicken seasoned with salt or sauce and grilled), which is perhaps the best way to experience the pleasures of Awa-odori chicken. Enjoy the various flavors that each different part of the chicken has to offer.
【Facility name】 Domannaka Japanese Style Dining and Bar
【Opening hours】 11:30 am - 2:00 pm L.O. (Monday - Saturday), 5:00 pm - 10:00 pm L.O. *Excluding the New Year holiday
【Days Closed】 Sundays *open on Sundays that precede a Monday that is a national holiday, in which case the restaurant will close on Monday
【Price】 Five-Variety Skewer Platter of the Day: 900 JPY
【URL】
Official website
KANSAI Tourism Bureau Homepage
【Address】 1-47, Terashima Honcho Nishi, Tokushima-shi, Tokushima
【Google Map URL】 GoogleMap
2. Iya Soba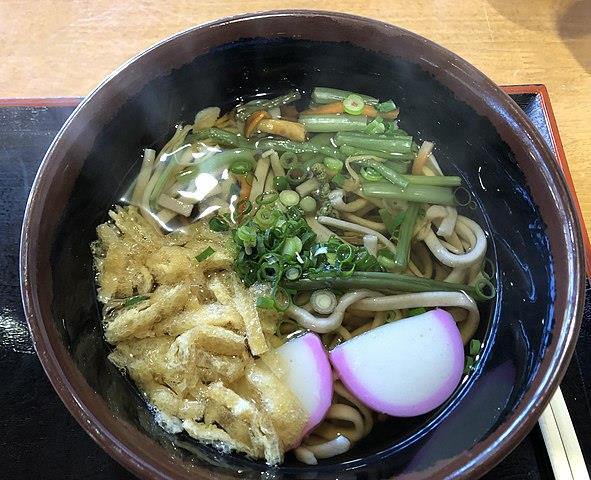 The deep mountains of the Iya region, where the temperature difference between the night and day can be quite extreme, is perfect for growing buckwheat. The buckwheat seeds are then kneaded to produce "Iya Soba," which use no additional thickeners and are characterized by their rough texture and short, thick noodles. The noodles can be enjoyed in a variety of arrangements at Iya Bijin, a ryokan (Japanese-style inn) and soba restaurant that serves wonderfully slurpable soba noodles. The fragrant noodles are made with natural spring water and make for a hearty, nutritious meal.
【Facility name】 Iya Bijin
【Opening hours】 8:00 am - 5:00 pm
【Days Closed】 None
【Price】 Soba Zen: 1,500 JPY
【URL】 Official Homepage (Japanese only)
【Address】 9-3, Nishi Iyayamamura Zentoku, Miyoshi-shi, Tokushima
【Google Map URL】 GoogleMap
3. Naruto Tai (Tai Meshi)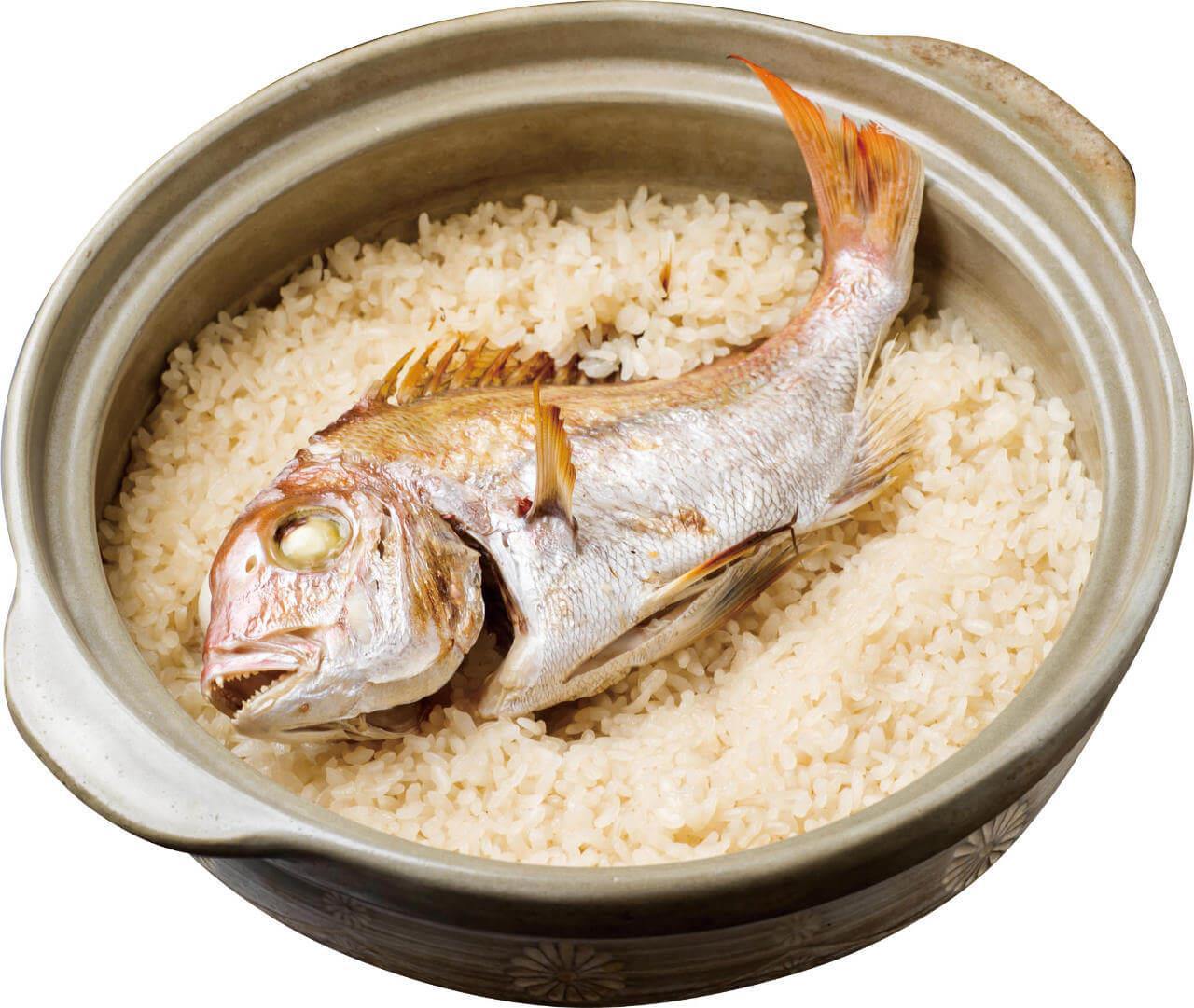 Tokushima is also known for its bounty of fresh seafood, among which a must-try is the "Naruto tai" (Naruto sea bream) that lives in the currents of the Naruto Strait. The lean fish has a pleasantly crunchy bite when eaten raw or becomes wonderfully fluffy when cooked. The best way to fully enjoy this fish is the dish called "tai meshi," prepared by cooking a whole bream directly with a pot of rice, so that all of the fish's umami can be locked in. The dish can be enjoyed at a number of restaurants, including Arata, directly in front of JR Tokushima Station.
【Facility name】 Arata
【Opening hours】 Monday - Thursday, Sunday, Holidays, 5:00 pm - 10:00 pm (L.O. 9:00 pm, drink L.O. 9:30 pm)
Friday, Saturday, Days Before Holidays 5:00 pm - 11:00 pm (L.O. 10:00 pm, drink L.O. 10:30 pm)
【Days Closed】 Irregular holidays
【Price】 Awa Satisfaction Course (Tai Meshi) Full 8 Dishes: 3,500 JPY
【URL】
Official website
KANSAI Tourism Bureau Homepage
【Address】 1-294, Kiyomizu, Higashiyama-ku, Kyoto-shi, Kyoto
【Google Map URL】 GoogleMap
4. Tarai Udon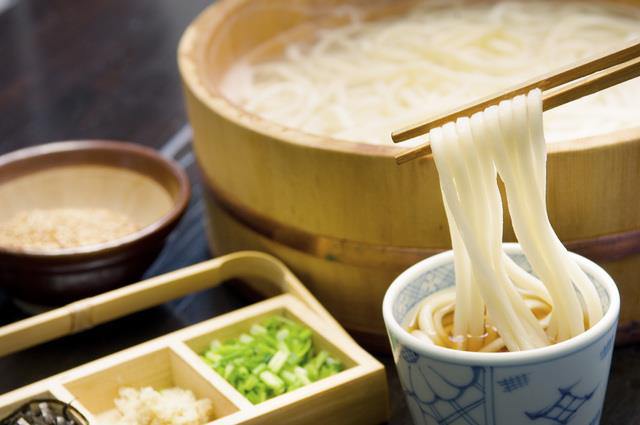 "Tarai udon" is a noodle dish that is native to Awa City and served on special occasions, such as when inviting guests over for dinner or celebrating a special event. The udon noodles are served in the water that they were cooked in a flat dish called a "tarai" and are dipped in a seafood-based dipping broth before eating. The trick to enjoying this dish is to make sure that the dipping broth doesn't get watered down by drying the noodles on the side of the tarai. A recommended place to enjoy tarai udon is a restaurant called Tarai Udon Niimiya, where the dipping broth is made with a secret recipe of some ten different ingredients. The restaurant's location overlooking a clear stream is also a selling point.
【Facility name】 Tarai Udon Niimiya
【Opening hours】 Weekdays 11:00 am - 5:00 pm, Weekends 11:00 am - 7:00 pm
【Days Closed】 Mondays
【Price】 Tarai Udon: 540 JPY
【URL】 Awa City Tourism Association Official Homepage (Japanese only)
【Address】 100-1, Donari-cho Miyagawauchi Kanbata, Awa-shi, Tokushima
【Google Map URL】 GoogleMap
5. Dekomawashi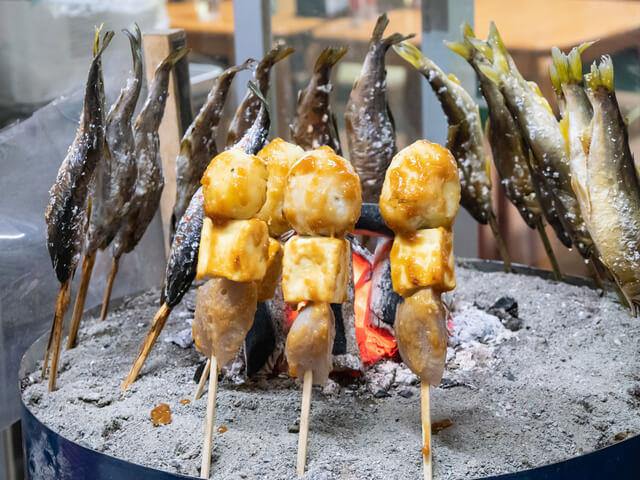 This dish from the Iya region features local ingredients such as potatoes, soba dango (buckwheat dumplings), Iwa tofu (a dense tofu produced in the region), and konyaku (a chewy, jelly-like ingredient made from a starchy root), skewered, marinated with miso, and grilled over charcoal. The name of this dish is said to have arisen because the motion of the rotating skewers over the fire was reminiscent of the rotating head of a deko doll (a traditional craft doll from Awa that was used in joruri puppet theater). In Japanese, "mawashi" means "spin," so "dekomawashi" has the meaning of "spinning deko." When visiting the Iya Kazurabashi Bridge mentioned at the beginning of this article, head to a place called Takimi Shokudo, located a ten-minute walk away from the bridge. Here you can enjoy the traditional flavor of this dish with a sweet miso that is slightly charred and wonderfully fragrant.
【Facility name】 Takimi Shokudo
【Opening hours】 8:00 am - 5:00 pm
【Days Closed】 Irregular
【Address】 23-3, Nishi Iyayamamura Kanjo, Miyoshi-shi, Tokushima
【Google Map URL】 GoogleMap

So, what did you think? Please use this article to fully enjoy all of the delicious local specialties while in Tokushima Prefecture!