Travel Information
For your safe travel
◎Airport
◎Japan Meteorological Agency(Disaster prevention, heavy rain, typhoons, earthquakes, volcanoes, etc.)
◎NHK World News
◎Application for Japan Information
◎Embassies and Consulates
◎Other
◎Transportation
Area Information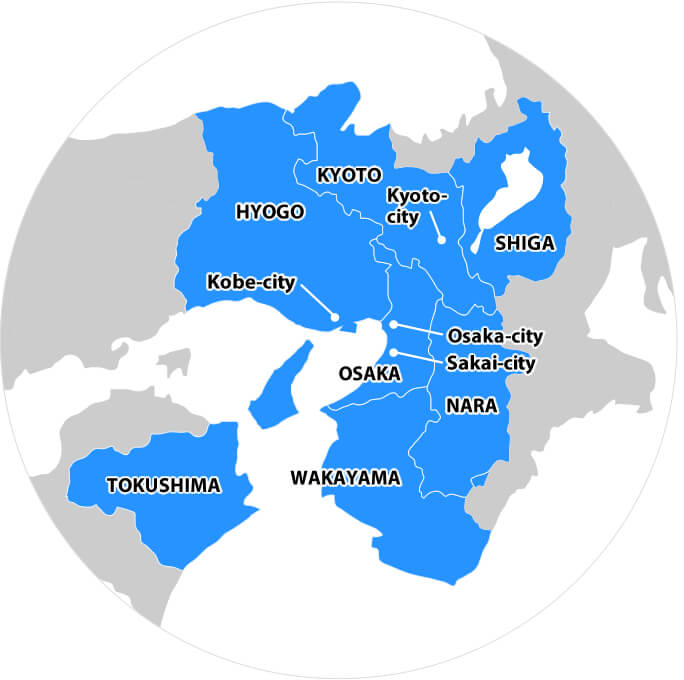 Emergency information
Contact numbers in case of emergency
Police

110
To call the police for emergency, dial 110 from any phone. If you have any problem such as speaking or if you cannot tell who you should contact, dial "#9110." They will navigate you to the suitable contact people.

Lost and found: 03-3814-4151
General Information: 03-3510-0110 (in Japanese or English)
Fire/Emergency

119
To call an ambulance for fire, sudden illness or emergency, dial 119 from any phone. If it is difficult for you to explain on the phone, ask any Japanese person nearby. If you call by yourself, speak in English first and obtain any further contact information because multi-language assistant system is different by prefecture.
Accident/Theft etc.
Any emergencies such as theft, car accidents and others can occur anywhere.

If the incident occurred in a hotel, contact the front desk manager or concierge first. In case of an earthquake or other natural disaster, follow the instructions of the hotel staff to assure your safety.

In other cases, you may need to report the incident to the local police. Click any button below for further information or advice on how to deal with theft, accidents and other emergencies.
> In case of theft(External Link)
> In case of car accidents(External Link)
>In case of other emergencies(External Link)
Natural disaster
Japan is subject to many wind and water related disasters. Typhoons hit Japan from summer to autumn and Japan experiences earthquakes and volcanic eruptions because it is located where many continental plates meet.

Although Japan is a disaster-prone country, there is no need to be overly concerned. Many disasters are small in scale, and we have accumulated knowledge on how to deal with disasters through past experience. Disaster drills for various types of disasters are held on a regular basis both publicly and privately.

However, if you encounter a major disaster, please respond to the situation with the following points in mind.
◎Response when you encounter an earthquake
First priority is your safety including your family. Protect your head by getting under a sturdy table or other object. It is dangerous to go outdoors because there is a high risk that glass shards or building materials may fall on you, not to mention the danger of collapsing buildings.

Fire is the most dangerous secondary disaster caused by an earthquake. At the Great Hanshin-Awaji Earthquake in 1995, many people died not only due to collapsing buildings but to fire. Extinguish cooking fires or cigarettes immediately.

Inaccurate information such as rumors and speculations tends to increase shortly after a major earthquake. Pay attention to information provided by the news media, municipal governments, fire department and police. If there are no such information sources near you, obtain information from a source that is as closely related to a public institution as possible. If you are staying in a hotel, consult with the front desk.
◎Response when you encounter wind and water related disasters or abnormal weather
Wind and water related disasters such as typhoons or torrential rain sometimes cause flooding, mudslides or other large-scale disasters. Since rain and wind are things we commonly experience, they tend to be considered less serious than earthquakes. However, they have caused much damage in Japan. If you actually encounter strong wind or rain, please pay attention to the following points.

Check weather forecast on a regular basis when touring Japan. If much rainfall is predicted in nearby areas by weather forecast, obtain any necessary information from the front desk of the hotel or internet. Extra caution is required if you are staying in an area near a large river or with steep slopes. Even if rainfall is small in the plain, there is a risk of flooding in case of big rainfall in an upriver region.
> Osaka Disaster Prevention Net
Useful travel information
Hands-free-Travel
"Hands-free-Travel" is a program that foreign travelers to Japan can travel freely in Japanese regions without any heavy baggage.
This program makes your Japan trip more enjoyable. (Logo marking for those who provide "Hands-free-Travel" program.)

◎Hands-free-Travel counter
"Hands-free-Travel counter" provides you with such services as keeping your heavy baggage temporarily and sending it to your accommodation facilities, etc.> see details(External Link)
◎Kyoto Station - Carry Service
This program is to accept, keep temporarily and deliver your luggage between Kyoto Station and your lodging facilities such as nearly all hotels, inns, Minshuku, Pension, Hoyosho, Shukubo and guest houses in Kyoto city.> see details(External Link)
◎KIX (Kansai International Airport) Baggage Delivery Service
Services such as temporary baggage storage, baggage delivery and wrapping baggage are available in the Kansai International Airport.> see details(External Link)
Transportation
Visa
Any foreign visitors entering Japan must have a valid passport for the duration of their stay.

In order for them to enter Japan, in general, they must comply with the conditions of their visas and the status of residence.
However, visa exemptions are made for citizens of 66 countries if they stay within 90 days, visit only for sightseeing and do not engage in activities where they earn compensation.

If necessary, please make sure to check the latest and detailed information on standard visa other than short term stay by visiting website of the Ministry of Foreign Affairs of Japan ("visa" section) because visa conditions are periodically revised. > see details(External Link)
Currency and Money Exchange
◎Currency
The currency of Japan is written "円." Its currency sign is "¥" and is written "Yen" or "JPY" in English.

Consumption tax in Japan is 8%. Whether indicated prices include tax or not depends on each store. Please ask store's staff if the prices include consumption tax or not before your purchase.

There is no limit on the amount of any currency that may be brought into or taken out of Japan. However, if you transport any currencies including checks, securities or other monies exceeding 1,000,000 yen worth in Japanese currency into or out of the country, you must submit custom declaration.
◎Money Exchange
You can buy yen at foreign exchange banks and other authorized money exchangers. At the international airports, currency exchange counters are open during normal business hours. The exchange rate fluctuates daily depending on the money market.> see details(External Link)
◎Exchange rate
Cash
You had better bring more cash than usual because quite a few ATMs and small stores in Japan do not accept overseas issued cash cards and credit cards.
However, relatively more card brands are accepted by ATMs in Yucho Bank at post offices, Seven Bank at 7-Elevens and some convenience stores.
You can easily tell whether your card is accepted or not by card logo marks labeled near ATM machines.
Tipping
Tipping is not necessary in Japan in general.
Hotel bills in Japan include service charges which are considered to be paid on behalf of tip.

At some Japanese inns, there can be a custom to give small amount of money to express your appreciation to people who will take care of you as a name of "Ochadai" or "Kokorozuke." It will be normally given wrapped in a small envelop or Kaishi before the service.
Climate
◎Winter (December to February)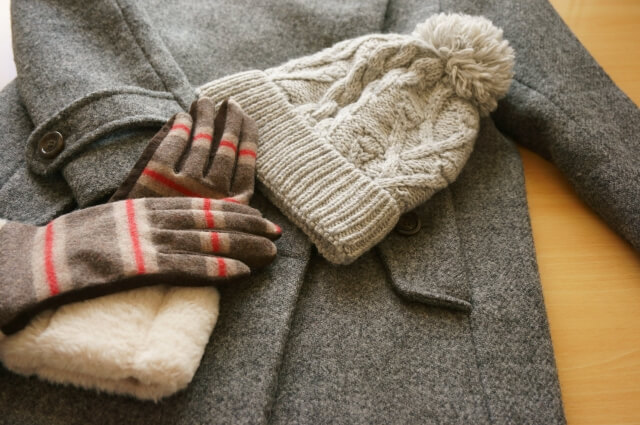 It is quite dry during winter with the average temperature of 6℃ / 42.8℉
Central and Northern Japan are highly reputed regions for winter sports. Southern Japan is relatively mild and the temperature rarely drops below 0℃ in the plains along the Pacific coast.

Down jacket and overcoat are good enough in Japanese winter. Other items to keep you warm are knit cap, ear pad and disposable warmer.
◎Spring (March to May)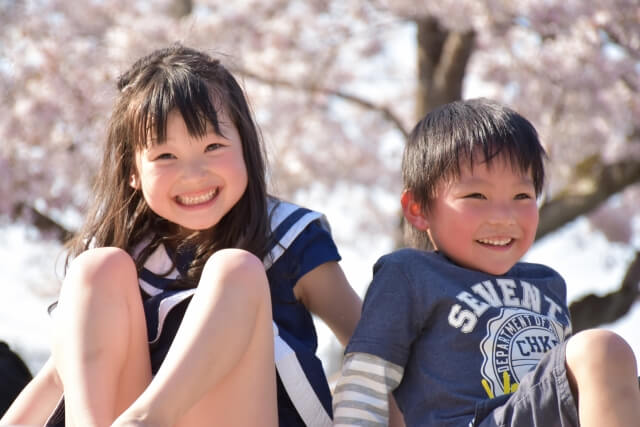 The average temperature is 15℃ / 59℉
The plum blossoms at the end of winter are followed by the cherry blossoms at its best during late March to early April. You can enjoy beautiful views of mountains and gardens covered by their gentle pink color.

Overcoat is necessary in March because the temperature fluctuates in spring. Cover-ups such as a light jacket and a sweater may be enough from April through May because it gets warmer.
◎The Rainy Season
Rainy and cloudy days increase from middle of May and it becomes the rainy season from early June to early July in the main land of Japan. The rain may continue to pour over a period of 3 to 4 weeks so travelers during this season should plan ahead. Please be careful of hazards such as mold and food poisoning that often result from the high level of humidity. Hokkaido is mostly unaffected by the rainy season.

Even if you can spend day time with a short-sleeve shirt, jackets or cardigan sweaters are recommended just in case because it becomes colder when it rains.
◎Summer (June to August)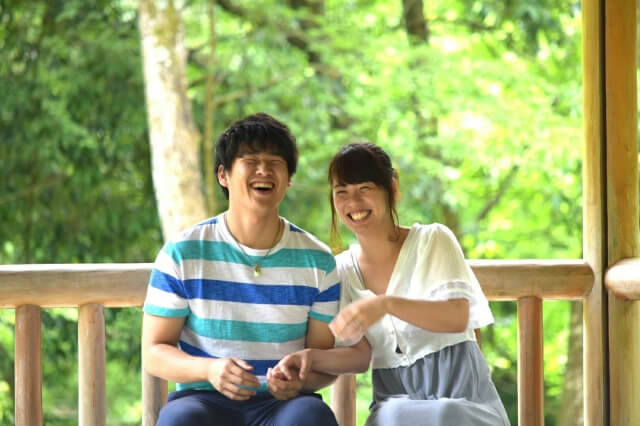 The average temperature is 26℃ / 78℉
The Japanese summer begins in June, when the rainy season also starts. The temperature and humidity become very high from July onward. Many Japanese people enjoy bathing in the sea and relaxing at cool resorts in the mountains during summer. In addition, many festivals and events are held all over the country in this season.

Light clothes such as a short-sleeve shirt is recommended because it becomes seriously hot and humid during July and August. Don't forget UV protection such as wearing a cap because you will have quite a few strong sunlight days.
◎Typhoons (July to October)
Typhoons in the Pacific Ocean pass near Japan from July through October. Statistics show they move during August and September most often. Accurate typhoon forecast is difficult and the damage level is different each time. It is important to gather necessary information occasionally when a typhoon is expected because public transportation may be stopped. In most cases, it affects regions at least for two days.
◎Autumn (September to November)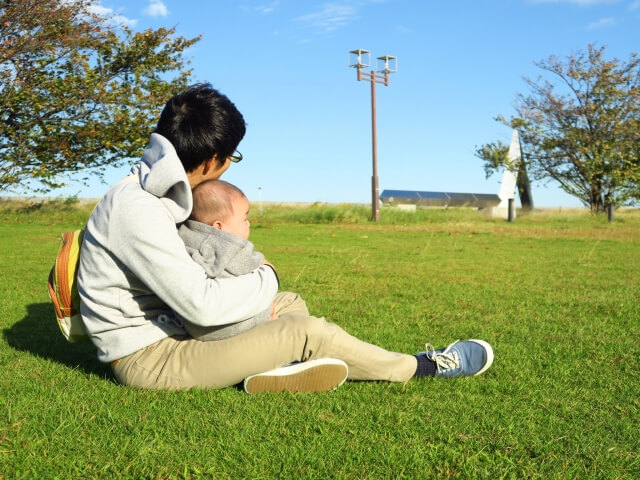 The average temperature is 19℃ / 66℉
Autumn always brings such freshness with a light breeze and cool temperature after the hot and humid summer. All forests are dyed in glorious autumn colors. Chrysanthemums create beautiful displays with their abundance of flowers to enchant visitors to parks and gardens. Autumn is also the season for many exhibitions, music concerts and sports tournaments in Japan.

You can wear a light shirt during daytime because there are still quite a few days with summer sunlight in September. However, cover-ups such as cardigan sweaters and hooded sweatshirts are recommended because it becomes a little chilly at night. There is also a day when sweaters or jackets are required in November because of lower temperature.
Voltage and plug
There are no columnar-shaped plugs or 3-pin plugs used in Japan. 2-flat-pin plugs are used instead. Therefore, purchasing a plug adapter beforehand is recommended. The voltage used throughout Japan is uniformly 100 volts, A.C. There are two kinds of frequencies in use; 50 Hertz in eastern Japan and 60 Hertz in western Japan including Nagoya, Kyoto and Osaka.

A dual voltage type of small electric appliances such as hair dryers, travel irons and shavers will be handy. Otherwise, a step-up transformer is required to convert the voltage. In Japan, it is relatively easy to find devices such as conversion plugs and transformers in the urban areas. They are sold in electronic stores in Osaka's Nipponbashi or other mass merchandisers.
Business hours and national holidays
◎Business hours
| | | | |
| --- | --- | --- | --- |
| | Weekdays | Saturday | Sunday & Holiday |
| Bank (with tellers) | 9:00 a.m. to 3:00 p.m. | closed | closed |
| Post office | 9:00 a.m. to 5:00 p.m. | closed | closed |
| Department store | 9:00 a.m. to 8:00 p.m. | 10:00 a.m. to 8:00 p.m. | 10:00 a.m. to 7:30 p.m. |
| Store | 9:00 a.m. to 8:00 p.m. | 10:00 a.m. to 8:00 p.m. | 10:00 a.m. to 8:00 p.m. |
| Museum | 9:00 a.m. to 5:00 p.m. | 10:00 a.m. to 5:00 p.m. | 10:00 a.m. to 5:00 p.m. |
| Office | 9:00 a.m. to 5:00 p.m. | closed | closed |
There are also establishments with business hours not listed above. So if you plan to visit any establishments, please visit their website or contact them by phone for their correct business hours.
How to use toilet
You can find public toilets in public facilities such as parks, streets, stations and service areas of highways.
They are free to use in general, but pay toilets can be found on a rare occasion.

Usable toilets are found also in the commercial facilities in general but please be aware that the use may be limited only to employees in some of the convenience stores.
Urinals for men and Japanese and western style toilets for women are equipped in rest rooms in general. You can flush urinal by pressing the button located on the top of urinals. Recently some toilets have automatic sensors that start flushing with the motion of your hand.

You can flush the toilet by pushing the button or pulling the lever. They are located near the left or right side wall in case of Japanese style toilet. In case of western style toilets, the buttons or sensors are located on the wall, otherwise, you can flush by pulling the lever behind the toilet seat.
Embassy/Consulate
Foreign Consulates in Kansai
| Consulate | Phone | address |
| --- | --- | --- |
| U.S. Consulate-General Osaka-Kobe | 06-6315-5900 | 2-11-5 Nishitenma, Kita Ward, Osaka city 530-8543 |
| British Consulate-General Osaka | 06-6120-5600 | 3-5-1 Bakuromachi, Chuo Ward, Osaka city 541-0059 |
| Consulate-General of Italy Osaka | 06-4706-5820 | Nakanoshima Festival Tower 17th FL, 2-3-18 Nakanoshima, Kita Ward, Osaka city 530-0005 |
| Consulate-General of India in Osaka | 06-6261-7299 | Semba I.S. BLDG 10th FL, 1-9-26 Kyutaromachi, Chuo Ward, Osaka city 541-0056 |
| Consulate-General of the Republic of Indonesia in Osaka | 06-6449-9898 | Nakanoshima Intesu BLDG 22nd FL, 6-2-40 Nakanoshima, Kita Ward, Osaka city 530-0005 |
| Australian Consulate-General Osaka | 06-6941-9271 | Twin 21 MID Tower 16th FL, 2-1-61 Shiromi, Chuo Ward, Osaka city 540-6116 |
| Consulate-general of the Netherlands in Osaka | 06-6484-6000 | Kitahama 1-Chome Heiwa BLDG 8B, 1-1-14 Kitahama, Chuo Ward, Osaka city 541-0041 |
| Royal Thai Consulate-General, Osaka | 06-6262-9226 | Bangkok Bank BLDG 4th FL, 1-9-16 Kyutaromachi, Chuo Ward, Osaka city 541-0056 |
| Consulate-General of the Republic of Korea in Osaka | 06-6213-1401 | 2-3-4 Nishishinsaibashi, Chuo Ward, Osaka city 542-0086 |
| Consulate-General of the Republic of Korea in Kobe | 078-221-4853 | 2-21-5 Nakayamatedori, Chuo Ward, Kobe city 650-0004 |
| Consulate-General of the People's Republic of China in Osaka | 06-6445-9481 | 3-9-2 Utsubohonmachi, Nishi Ward, Osaka city 550-0004 |
| German Consulate-General Osaka-Kobe | 06-6440-5070 | Umeda Sky BLDG, Tower East, 35th FL, 1-1-88-3501 Oyodonaka, Kita Ward, Osaka 531-6035 |
| Commercial Consulate of Pakistan Osaka | 06-6569-3106 | Asia and Pacific Trade Center, ITM BLDG 4th FL, H-1, 2-1-10 Nankokita, Suminoe Ward, Osaka city 559-0034 |
| Consulate-General of Panama in Kobe | 078-392-3361 | Yamamoto BLDG 7th FL, 71 Kyomachi, Chuo Ward, Kobe 650-0034 |
| Philippine Consulate General Osaka | 06-6910-7881 | Twin 21 MID Tower 24th FL, 2-1-61 Shiromi, Chuo Ward, Osaka city 540-6116 |
| French Consulate General in Kyoto | 075-761-2988 | 8 Yoshidaizumidonocho, Sakyo Ward, Kyoto city 606-8301 |
| Consulate-General of the Socialist Republic of Viet Nam in Osaka | 072-221-6666 | 4-2-15 Ichinochohigashi, Sakai Ward, Sakai city 590-0952 |
| Consulate-General of the Russian Federation in Osaka | 06-6848-3451 | 1-2-2 Nishimidorigaoka, Toyonaka city 560-0005 |
| Consulate-General of Mongolia in Osaka | 06-6241-7761 | Midosuji Gran Tower 1st FL, 3-5-1 Bakuromachi, Chuo Ward, Osaka city 541-0059 |
> see details of Japanese consulates overseas(External Link)
Muslim-friendly
Muslim-friendly
The Kansai region welcomes Muslim visitors from the bottom of heart. In Kansai, we have advanced Muslim-friendly services such as establishing worship facilities and special arrangement for food preparation in order for Muslim visitors to enjoy peaceful and comfortable tour in this region.