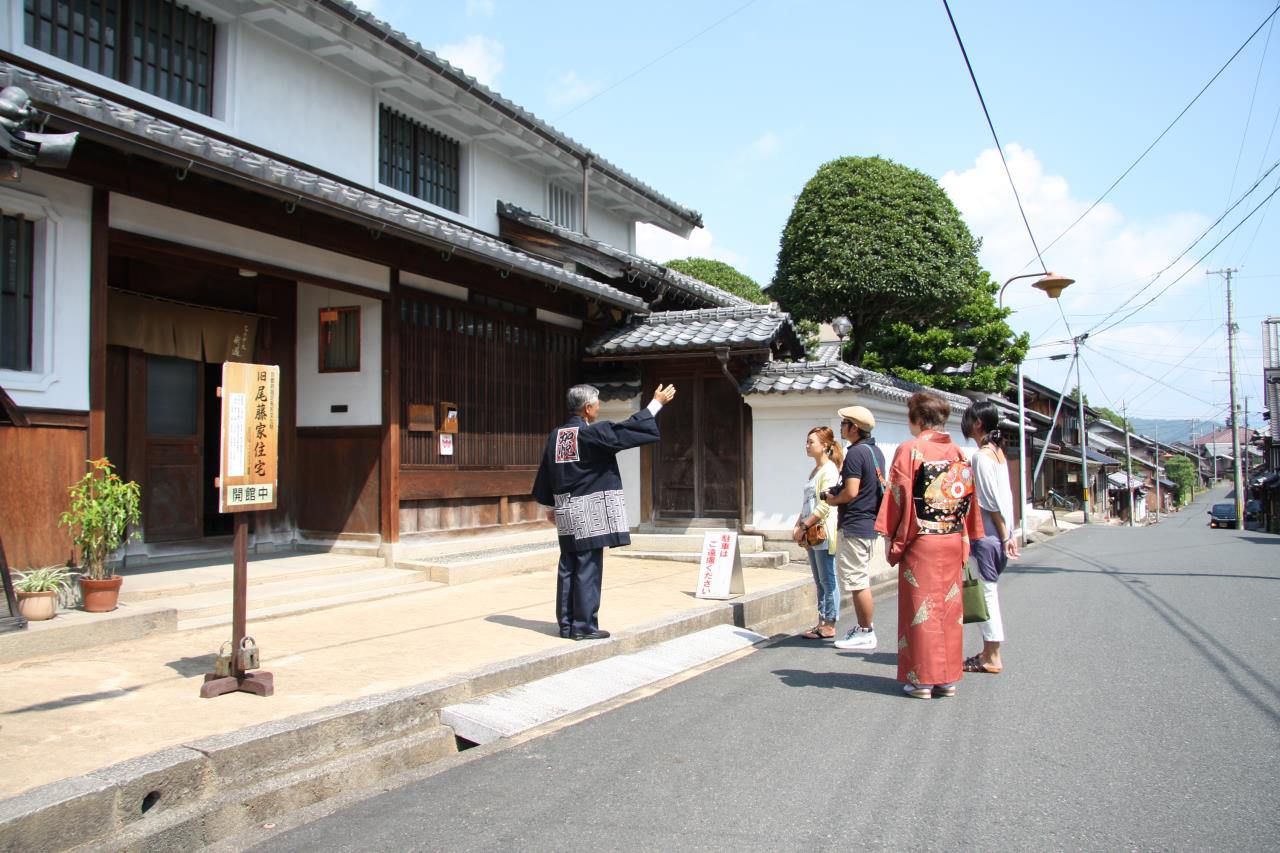 Chirimen Silk and Kimono Wearing Experience in Yosano, Kyoto
Sample Itinerary
13:15 - Meet at Yosano Station
13:30 - Ride to Watamasa
• 961 Iwaya, Yosano-cho, Yosa District, Kyoto Prefecture
13:40 - Arrive Watamasa
• Introduction
• Tango Chirimen uniqueness and characteristics
14:40 - Ride to Shibata Orimono
• 869-2 Migochi, Yosano-cho, Yosa District, Kyoto-fu
14:45 - Arrive at Shibata Orimono
• Introduction
• Shibata Orimono excels at producing dyed fabrics with originality, and has provided costumes to Hollywood and kimono for Barcelona Olympics
15:45 - Ride to Former Bito Family Residence
• 1085 Kaya, Yosano-cho, Yosa District, Kyoto-fu
15:50 - Introduction
• Wear kimono made from Tango chirimen
• Drink macha
17:00 - Ride to Yosano Station
17:20 - Arrive at Yosano Station
17:30 - Experience ends
After touring these two textile factories, you will also have a precious opportunity to actually wear kimono made from genuine Tango chirimen silk in the exquisite atmosphere of the Former Bito Family Residence.
Designated as a Tangible Cultural Property by Kyoto Prefecture, the Former Bito Family Residence offers a peek into Japan's past as well as a very sophisticated mix of Japanese and Western luxury. Soak in the rich atmosphere while enjoying freshly made matcha green tea.
Tango Chirimen
One can distinguish Tango Chirimen from other types of silk by distinctive patterns of fine, rough-textured grains across its surface. Tango chirimen silk producers compress the silk yarn during the refinement process to create this unique texture. This original technique also produces fabric less prone to wrinkling that diffuses light to bring out rich colors in the dye.
Former Bito Family Residence
Built in 1863, the Former Bito Family Residence was once home to a distinguished old family of Tango chirimen merchants. This grand old house showcases a blend of both Japanese and Western designs. See the Bito family's furniture and accessories in the original retro-style atmosphere.
Photos
Information
Businesshours

Holiday

• You must be age 18 or older to participate in this activity
• This activity requires at least two participants
• Scheduled studios may change due to circumstances beyond our control

Date

21 Mar 2020
Map