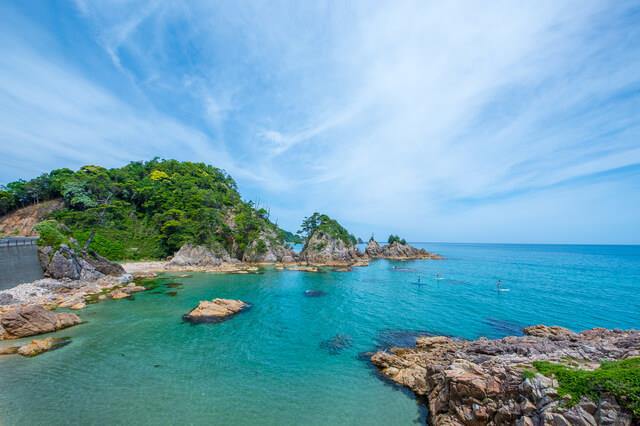 More Than Just Sand Dunes: Top 3 Hidden Gems in Tottori!
Tottori is most famous for the Tottori Sand Dunes, the largest sand dunes open to sightseers in Japan, but there are plenty of other highlights within the prefecture to enjoy, too. This article will introduce some of the best lesser-known attractions in Tottori Prefecture!
All About Tottori
As the least populated prefecture in Japan, Tottori is located in the northeastern part of the Sea of Japan, facing the Chugoku region. It is around two and a half hours by JR Limited Express train from Osaka, and about an hour and a half by airplane from Tokyo. Despite its relatively warm climate, Tottori is designated as a heavy snowfall region, particularly in its mountainous areas. Be sure to bring along a thick coat, scarf, boots, and other cold weather gear if you visit in winter. In the peak of spring or autumn, you can usually get by with just a long-sleeve shirt, but it's a good idea to also bring along a jacket as insurance against the area's harsh swings in temperature. Short-sleeve shirts are generally fine in summer, but a light cardigan can also help protect you from any strong air conditioning you encounter.
Tottori has long been known for the beautiful nature it was blessed with, and also until recently for the fact that it didn't host a single Starbucks coffee shop! When one finally opened a few years ago, it was greeted by a queue of more than a thousand people.
Visitors domestic and abroad associate Tottori with the famous Tottori Sand Dunes. However, Tottori's charms extend far beyond the dunes and feature lush natural landscapes, bubbling hot springs, and delicious food. Let's dive in!
【Facility Name】 Tottori Sand Dunes
【URL】
Tottori Prefectural Government Tourism and Exchange Bureau
KANSAI Tourism Bureau Official Homepage
【Address】 2164-971 Yuyama, Fukube-cho, Tottori-shi, Tottori
【Google Map URL】 GoogleMap
1. Enjoy Local Seafood Dishes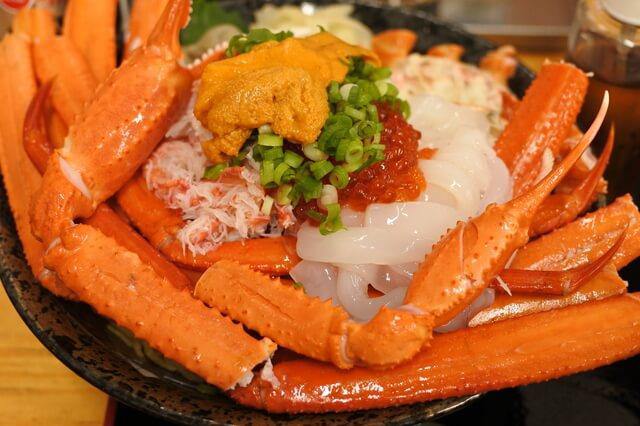 The fishing industry thrives in Tottori, which means you can enjoy seafood no matter what time of year you visit. When visiting a port town, you absolutely have to try the seafood bowls, called "kaisendon". These bowls are made with raw slices of shellfish and other seafood placed atop a bed of rice, giving you a taste of the fresh catch from the Sea of Japan. A must-try seafood is Matsuba crab, a mainstay in winter. To try it for yourself, we recommend Kaniyoshi, a restaurant located near JR Tottori Station. With dishes like kanisuki (a hot-pot dish with crab and vegetables boiled in broth) brimming with crab, you'll have the chance to enjoy the sweet, savory flavor of this local seafood.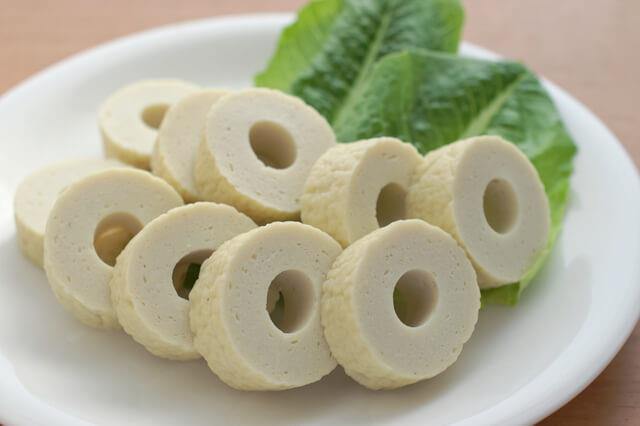 Also be sure to try tofu chikuwa, a local dish found in the central eastern part of the prefecture. This dish is made by mixing surimi (ground fish meat) and tofu to make a paste that is wrapped around a stick and steamed. The delicate flavor of tofu and a soft, light texture are the hallmarks of this dish. Tofu chikuwa is typically eaten as-is or flavored with a little ginger soy sauce.
【Facility Name】 Kaniyoshi
【Opening Hours】 2:30 pm - 4:00 pm, 5:00 pm - 10:00 pm (Last orders: 8:30 pm)
* Reservation required
【Days Closed】 Irregular
【URL】
Official Homepage (Japanese only)
KANSAI Tourism Bureau Official Homepage
【Address】 271 Suehiroonsen-cho, Tottori-shi, Tottori
【Google Map URL】 GoogleMap
2. Experience the Great Outdoors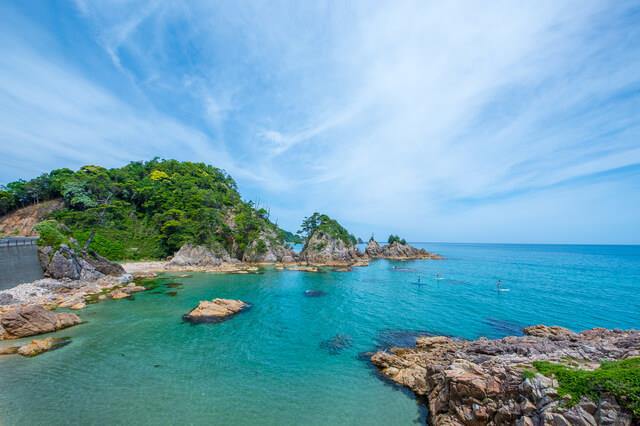 Two national parks can be found within Tottori Prefecture, both of them offering their own beautiful views for you to enjoy. The Sanin Kaigan National Park, where the Tottori Sand Dunes are found, also features another famous natural location: Uradome Beach. The area's unique geography features sheer cliff faces formed by violent waves, islands big and small, tunnels, and caves, all of which can be viewed from sightseeing boats and walkways.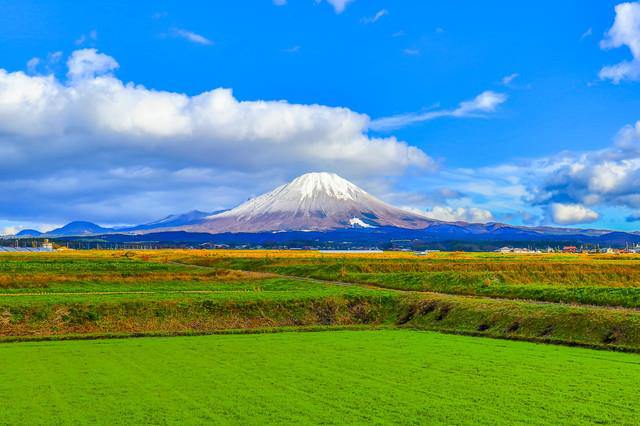 Get your fill of mountain scenery at Oyama Oki National Park. Mt. Daisen, the Chugoku region's highest mountain, is a popular spot for forest therapy and viewing the natural landscapes. The scenery here changes depending on the direction you're facing. Viewed from the west, the mountain appears to gracefully slope outwards like Mt. Fuji. When viewed from the north or south, the mountain's jagged topography is revealed. Another must-see location is Mt. Mitoku, with its ancient forests and beautiful valley to enjoy. This mountain has long been considered sacred and is a place of worship. This mountain is also home to Sanbutsuji Temple, famous for its Nageire-dou Hall built into the side of a steep cliff. A difficult mountain road must be followed to reach the temple, so be sure to bring shoes with a sure grip and solid traction.
【Facility Name】 Mt. Mitoku Sanbutsuji Temple
【Opening Hours】 Nageire-dou Hall Entrance: 8:00 am - 3:00 pm (Descent: 4:30 pm)
【Price】 Hiking Fees
To the Main Hall: Adults: 400 JPY; Elementary & junior high school students: 200 JPY
To Nageire-dou Hall: Adults: 800 JPY; Elementary & junior high school students: 400 JPY
【URL】 Official Homepage (Japanese only)
【Address】 1010 Mitoku, Misasa-cho, Tohaku-gun, Tottori
【Google Map URL】 GoogleMap
3. Kick Back and Relax at a Hot Spring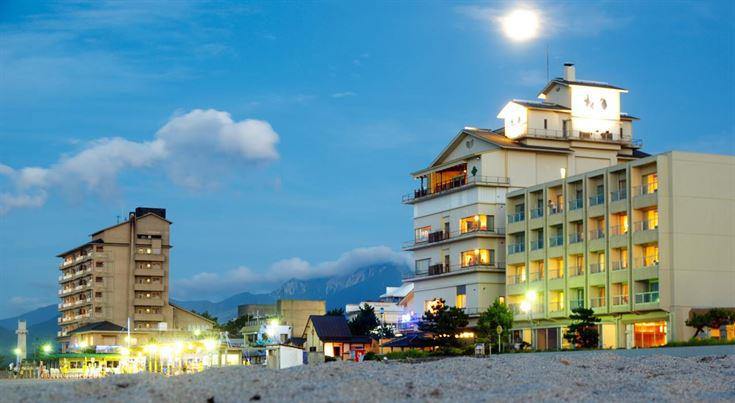 Tottori is home to a number of unique hot springs. Kaike Onsen, the largest hot spring in the San'in region, offers a view of the beautiful coastline and Mt. Daisen. This hot spring water bubbles forth from the sea, so it's also called Shio no Yu, or "salt baths". Visitors can relaxing in the many hot springs found at the area's ryokan (traditional Japanese inns) and communal baths.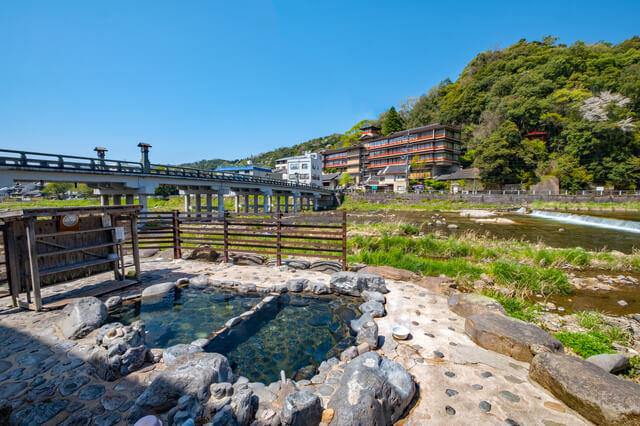 The popular Misasa Hot Springs are surrounded by lush greenery. This hot spring area features some of the world's best radium baths, and the high concentration of radon in the water helps relieve any weariness you may feel from all your travels. Visitors can enjoy bathing in indoor baths at the local ryokan as well as in mixed baths that run along the river at the Kawara outdoor baths. The lack of fences or enclosures really helps you feel immersed in the great outdoors! If bathing outdoors isn't for you, be sure to take your toes for a quick dip in the nearby footbath.
【Facility Name】 Misasa Hot Springs Kawara Bath
【Opening Hours】 Closed in the mornings of odd-numbered days for cleaning
【Days Closed】 None
【URL】 Misasa Hot Springs Official Homepage
【Address】 Misasa, Misasa-cho, Tohaku-gun, Tottori
【Google Map URL】 GoogleMap
We hope you enjoyed our introduction to Tottori's lesser-known attractions! Be sure to refer to this article when you plan your trip to experience Tottori Prefecture's many charms for yourself.