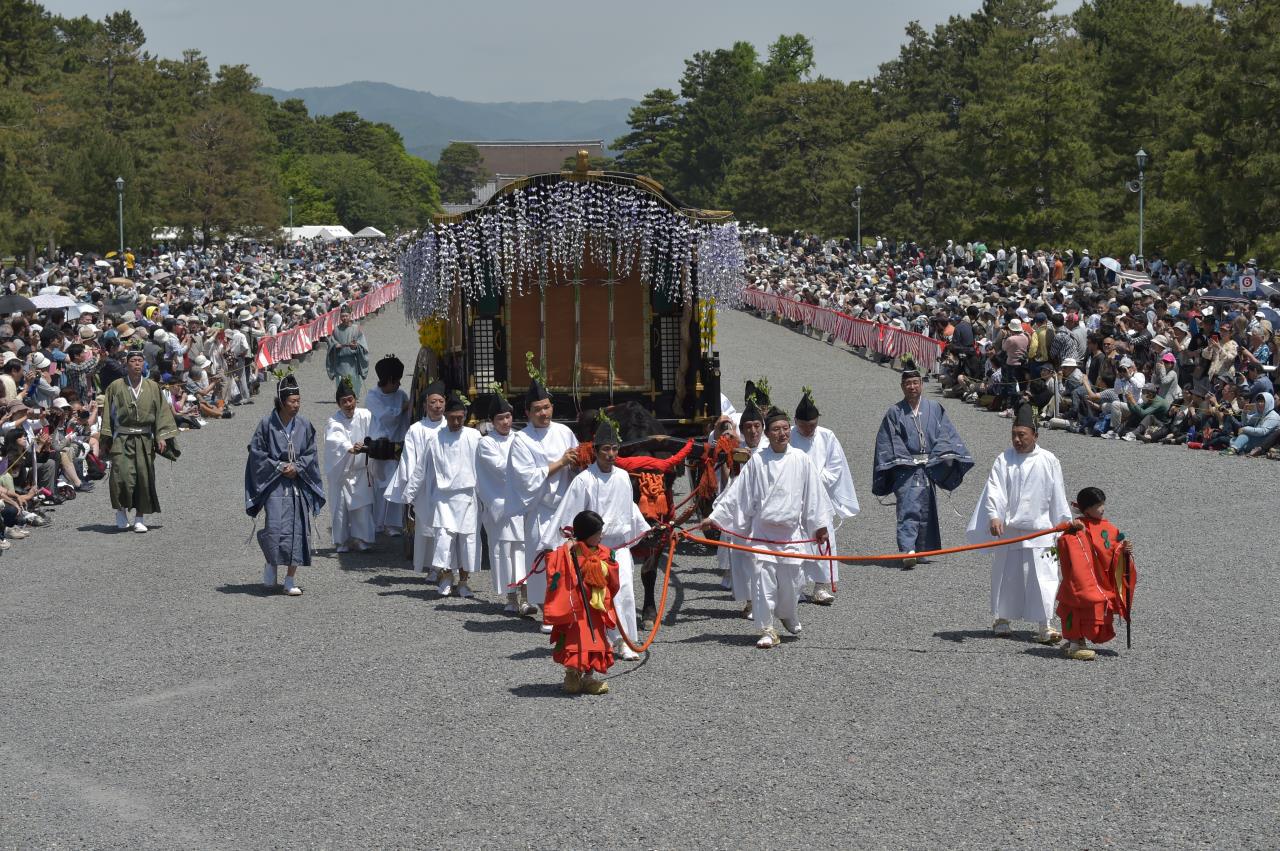 Participants marching in Heian-era costumes is the highlight of the Aoi Festival, one of the three major festivals in Kyoto
The Aoi Festival, the formal name of which is Kamo-sai, is an annual event held on May 15th at the Shimogamo-jinja and Kamigamo-jinja shrines in the city of Kyoto. In distinction to the "southern festival" held at Iwashimizu Hachimangu Shrine, it is also called the "northern festival." During the Heian period, the word "festival" was associated exclusively with the Kamo-sai. The shrine's main hall was decorated with hollyhocks, and those presiding over the ceremony adorned themselves with hollyhocks as well, resulting in the name Aoi (Hollyhock) Festival. At 10:30 A.M. on the 15th, the procession leaves the Kyoto Imperial Palace. After performing a ceremony at Shimogamo-jinja Shrine, the participants once again arrange their ceremonial clothing and walk north along Kamo Kaido (Street), arriving at Kamigamo-jinja Shrine at about 3:30 P.M.
Shimogamo-jinja and Kamigamo-jinja shrines: Shrines in which the tutelary deity of the Kamo clan is worshipped, and which have been revered by the imperial court since the Nara period. The shrines are counted among the Historic Monuments of Ancient Kyoto, a UNESCO World Heritage.
Photos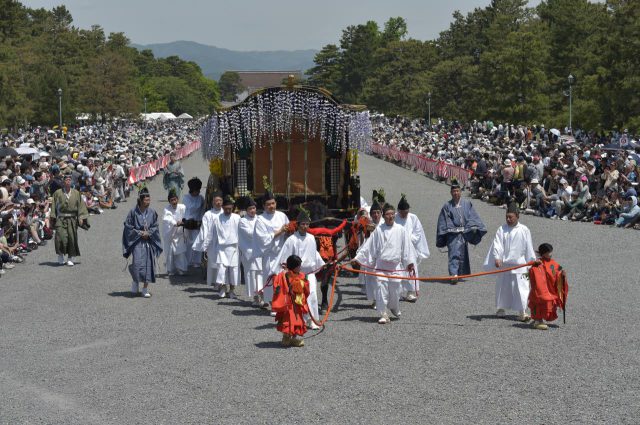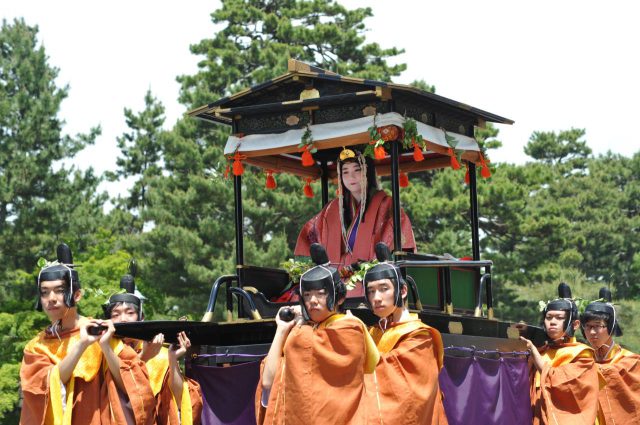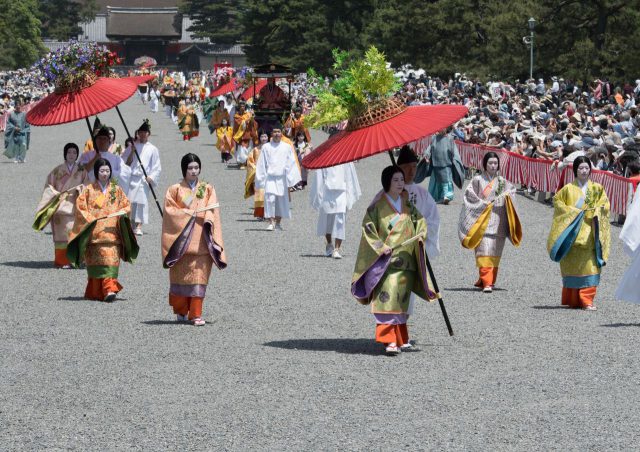 Event information
Access

Within Kyoto City, take the Karasuma Subway Line to Kitaoji Station, or a Kyoto City bus to Shimogamo-jinja-mae

Date

15 May 2023

Inquiry

Promoter

Aoi Festival Preservation Party
Map
Nearby Spots