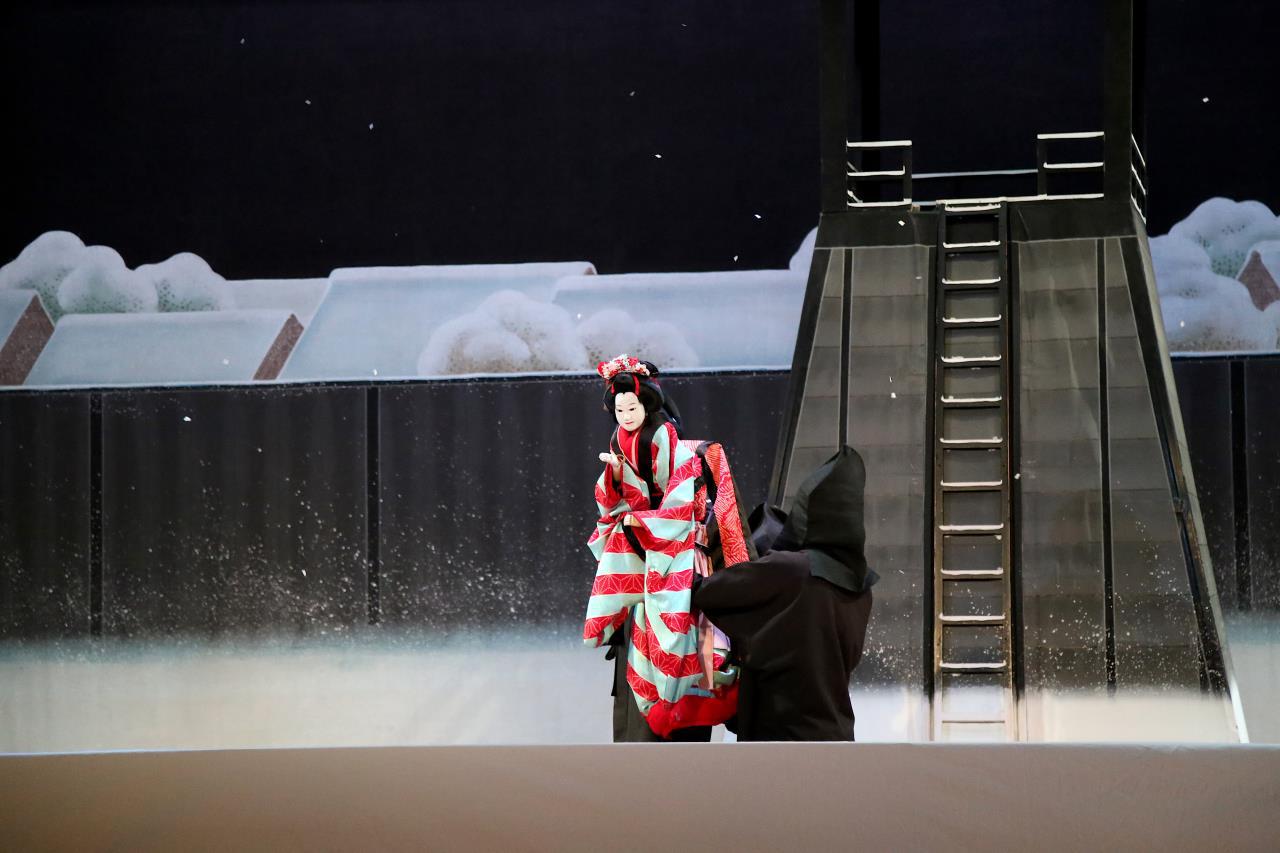 Awaji Puppet Theatre & Bunraku Viewing
Puppet shows that began as Shinto rituals in Awaji Island are spreading throughout Japan!
The Awaji Puppet Theatre is a puppet show that was developed from Shinto rituals, and it is part of the popular culture that took root on Awaji Island. There were once puppet theatres both large and small on the island, and they went around the country to show people the charm of Japanese puppet theatre. What is characteristic of the Awaji Puppet Theatre is that, from the very beginning instead of performing in a theatre, they have done their shows on outdoor stages. Partly for this reason, the puppets were made larger to make it easier for the audience to see them, with increasingly large movements and flashy productions.
Together with an elegant tone at the pinnacle of Japan's proud performing arts
The Awaji Puppet Theatre has a history that spans over 500 years. Three people in each group operate a single puppet, and it would not be an exaggeration to say that the performances that carry with them an elegant tone and that have been passed down for generations are the essence of Japan's proud performing arts. The puppets that are shown to be even more animated than humans express emotional drama that invites spectators to a dream world.
The Awaji Puppet Theatre carries out performances four times per day every day
The Awaji Puppet Theatre Company is the permanent venue for the Awaji Puppet Theatre. Inside a theatre lit by paper lanterns, they conduct four performances per day every day. Use the translated audio guide to listen to the program's story before the performance begins. If you understand the story beforehand, you are sure to better enjoy the performance.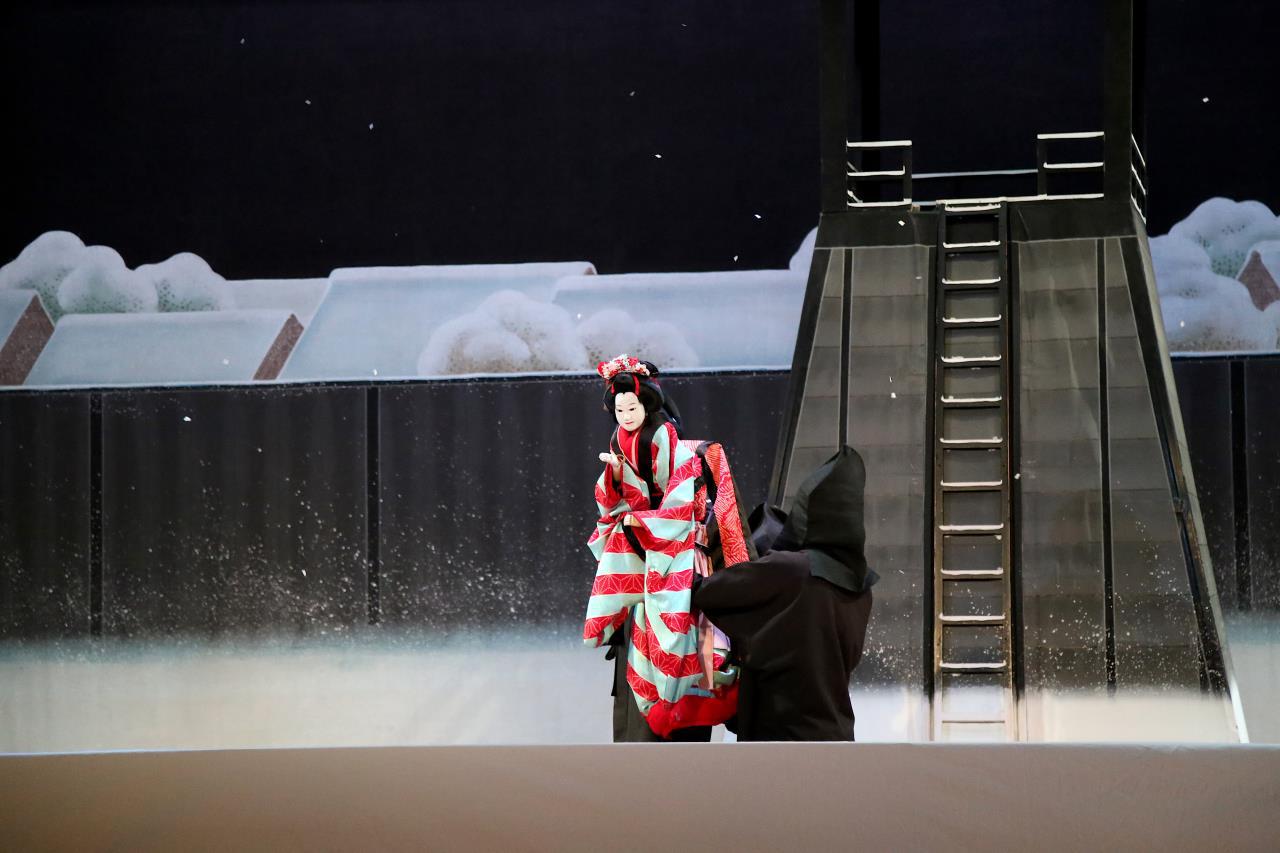 They use puppets that are also highly valued as works of art.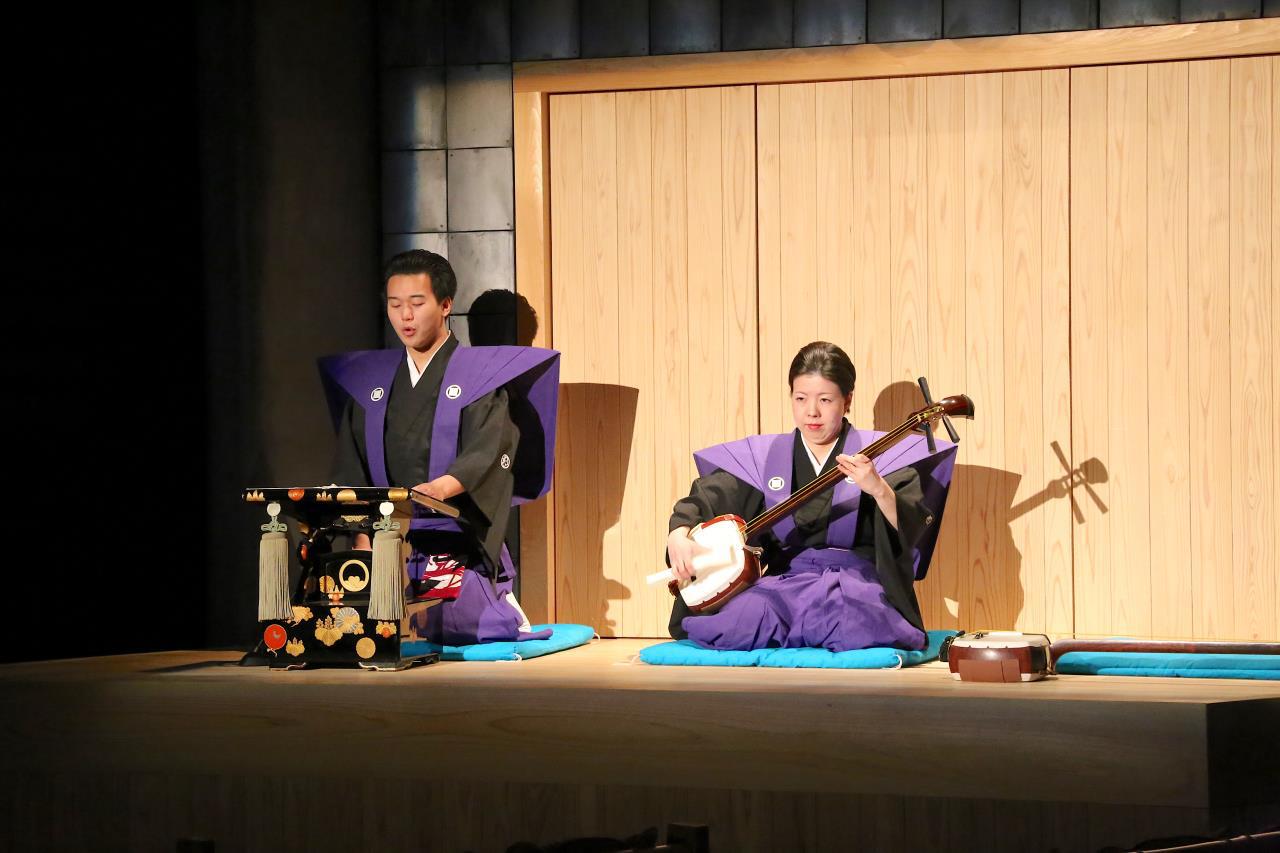 The gidayu reciter and shamisen player stand alongside for the musical performance.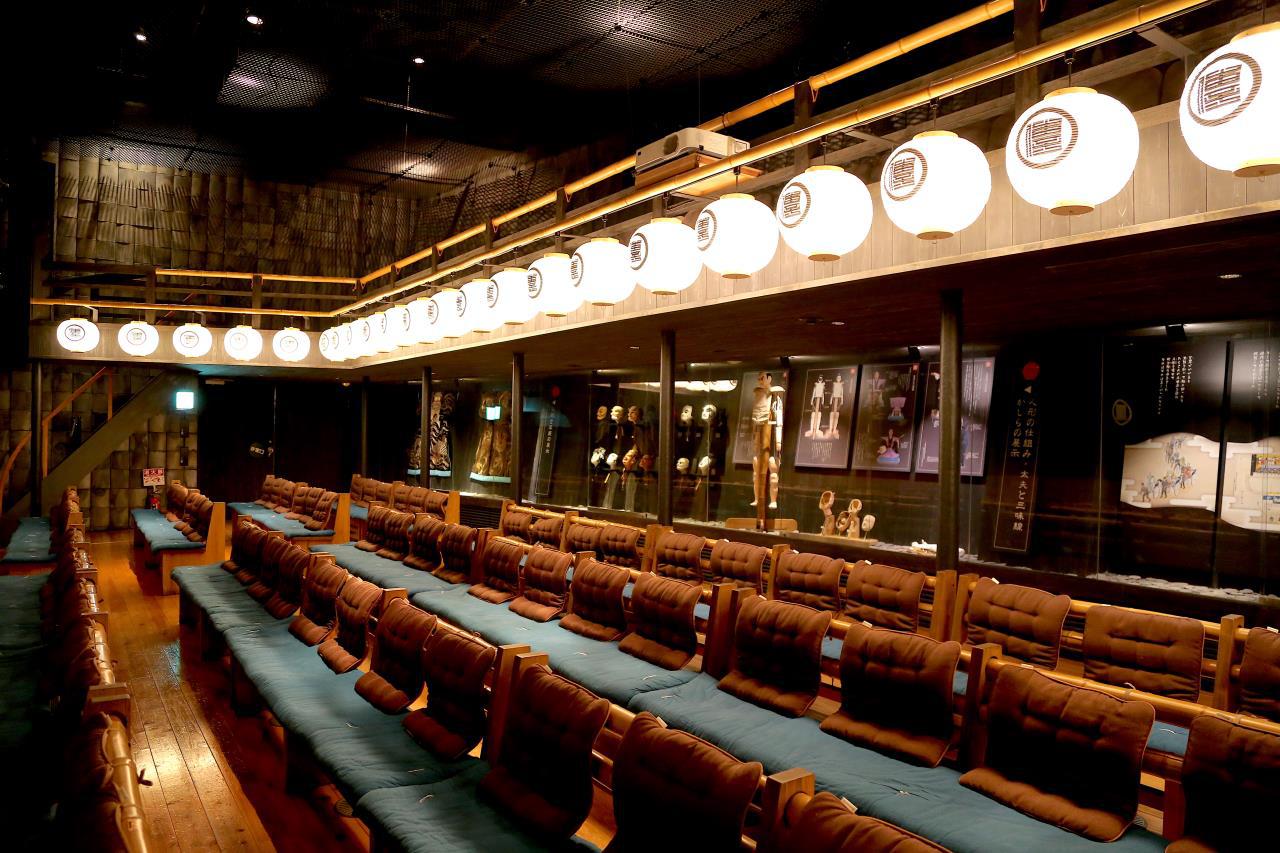 There is a lot of room to view it with 180 seats.
You'll be amazed by the excellent acting from the puppets that express emotions!
When the curtain raises, the shamisen and taiko drums set the tone, and the gidayu reciter tells the story. Together with the musical accompaniment, the puppets that are each operated by three members of the troupe perform even better than human actors! Their movements and expressions convey a will that you would never think comes from a non-living puppet, and you'll be amazed at the emotions you feel from them. And during the intermissions when the set is changed, there are demonstrations of how the puppets are operated, and you can even take commemorative photos with the puppets, so there are many different ways to enjoy yourself. Watch and interact with the popular culture that took root in the local area, and allow yourself to fully enjoy its charm.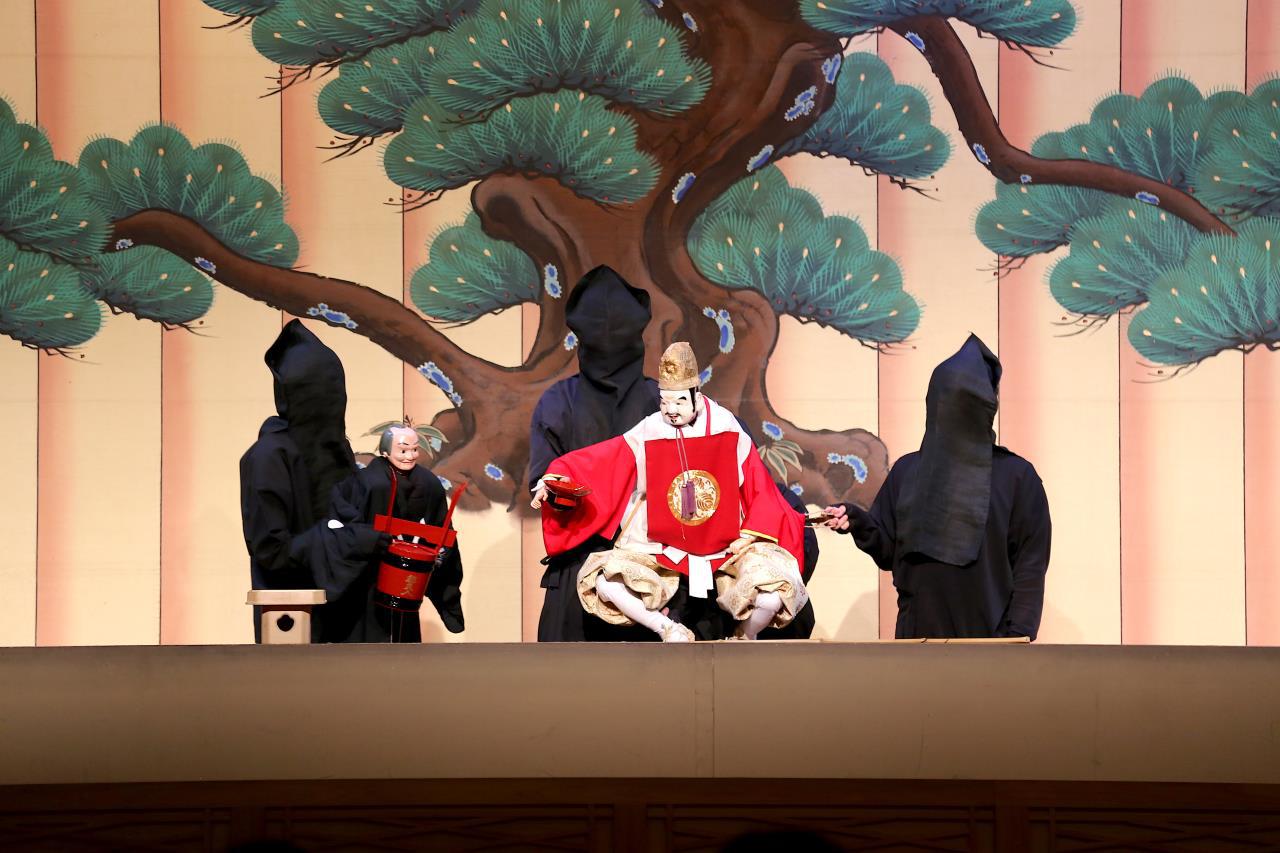 The program will differ depending on the season. If you visit during New Year's, auspicious performances also take place.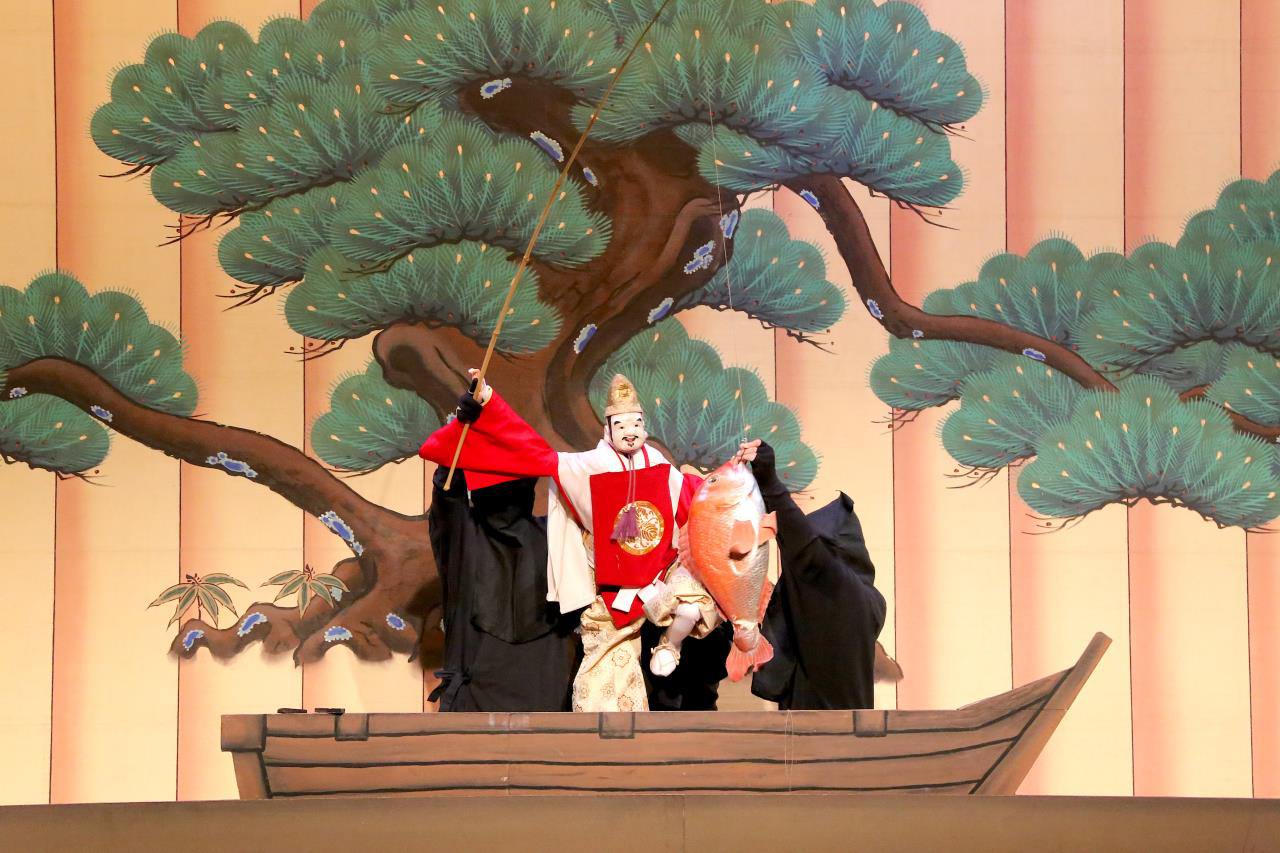 Other tools in addition to puppets such as fishing rods and boats are also skillfully operated.
There is a diverse array of precious display items such as masks and costumes
You should also check out the props area in the back of the theatre! This is where they have a diverse array of precious display items such as masks and costumes that are actually used during performances. There are also exhibits of puppets not wearing costumes and cross-section views of masks to make it easy to understand at a glance how their movements are performed. Learn about the difficulties that go into three people operating a single puppet by splitting it up into the "legs," "left hand," and "head and right hand," along with valuable material that explains the imaginative and creative mechanisms that have been passed down for generations.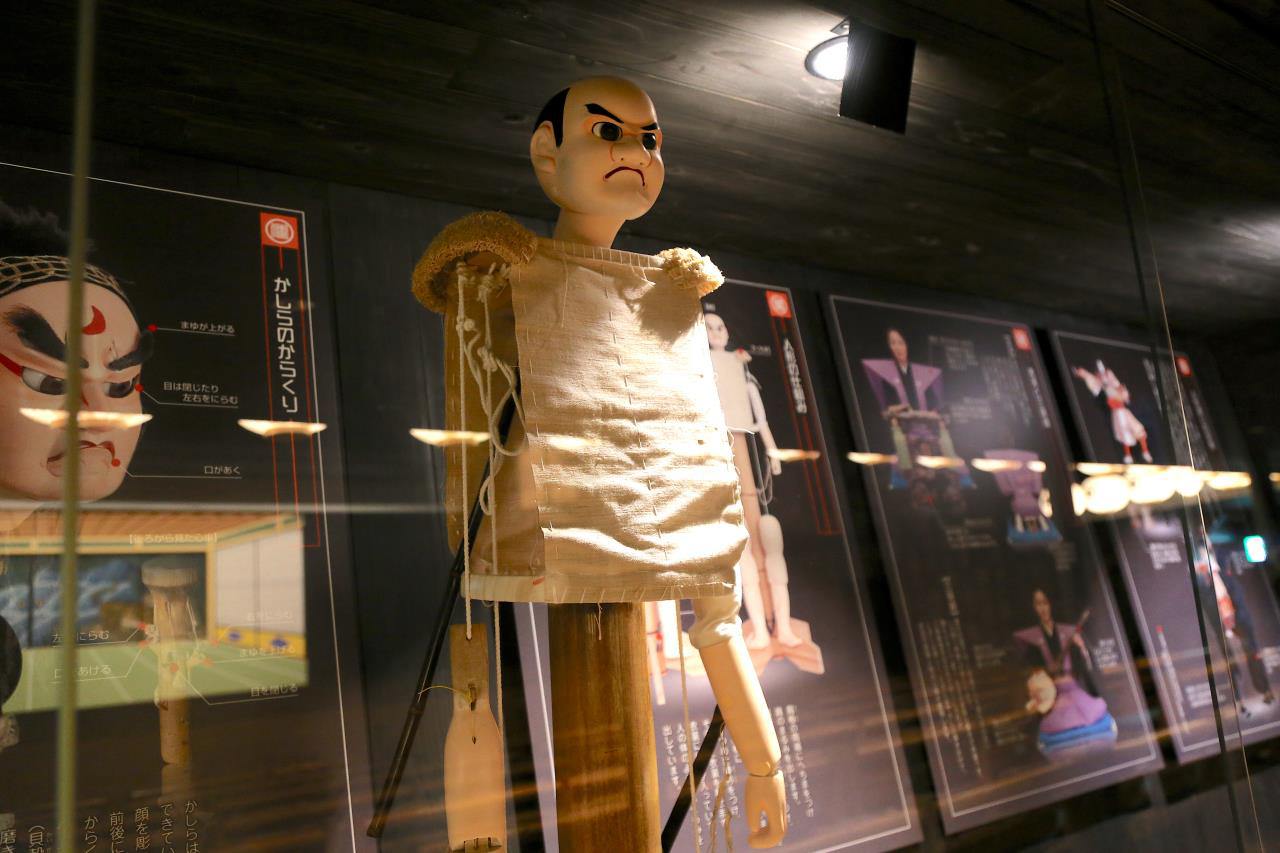 A valuable display that lets you understand at a glance the mechanisms behind the puppets.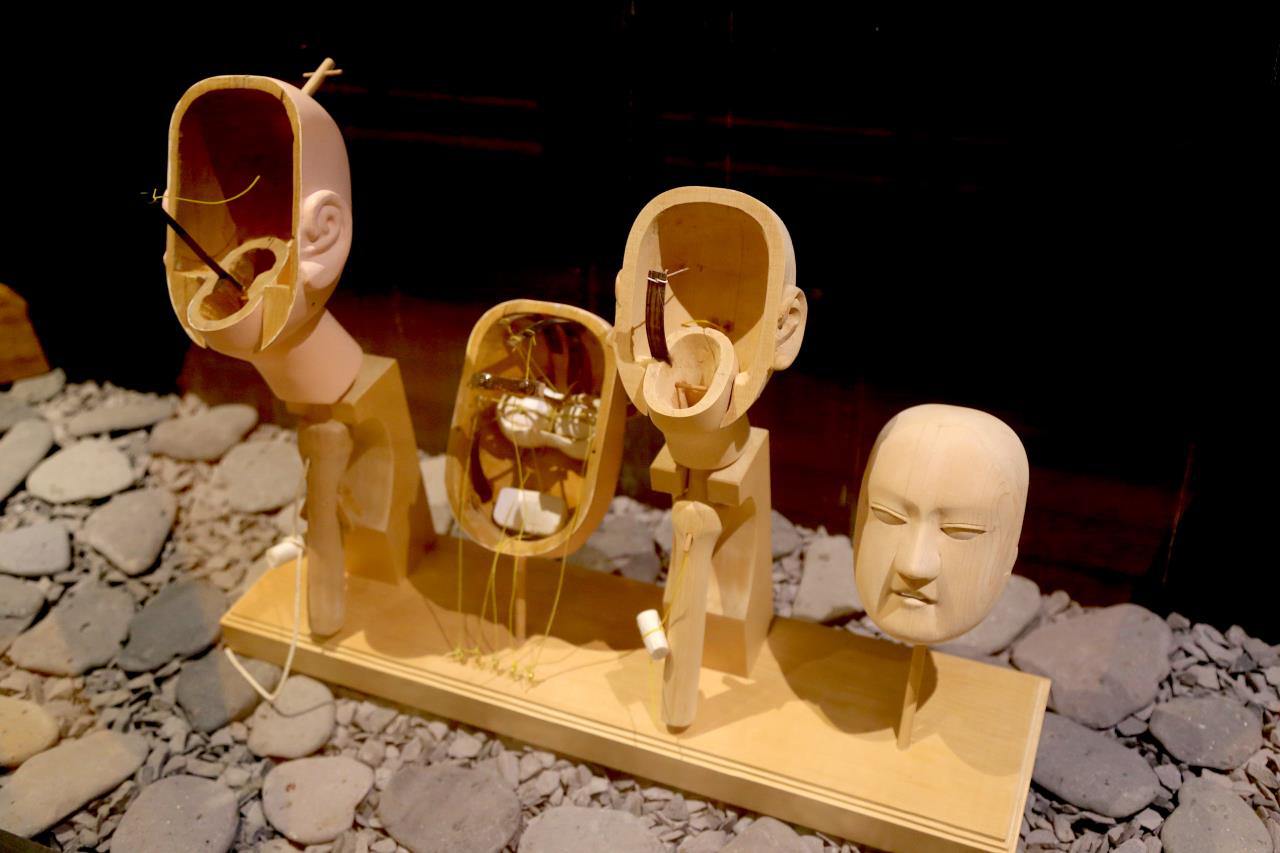 You can also view the mechanisms inside the masks.
Facility information
You can experience these things here!
Name of facility | Awaji Puppet Theatre Company
Name of experience | View a Awaji Puppet Theatre performance
Address | 1528-1 Fukurako, Minamiawaji City, Hyogo 656-0501
Business hours|
Performance start times: 10:00 a.m., 11:10 a.m., 1:30 p.m., 3:00 p.m.
Extra performances: 9:00 a.m., 4:00 p.m. *The extra performances are for groups of 30 or more people, and a reservation is required 15 days in advance.
Off days | Wednesdays (December 25th–31st is the New Year's closure. There are also temporary closures.)
Estimate | Admission fee: Adults: 1,800 yen, junior high and high school students: 1,300 yen, elementary school students: 1,000 yen, young children (ages 3 and up): 300 yen
Payment methods | Cash only
Number of guests accepted (groups) | From 1 person
Telephone number | 0799-52-0260
Multilingual support | None (There is a translated audio guide service to explain the story.)
Official Website | https://awajiningyoza.com/other
Notes| None
Check also...