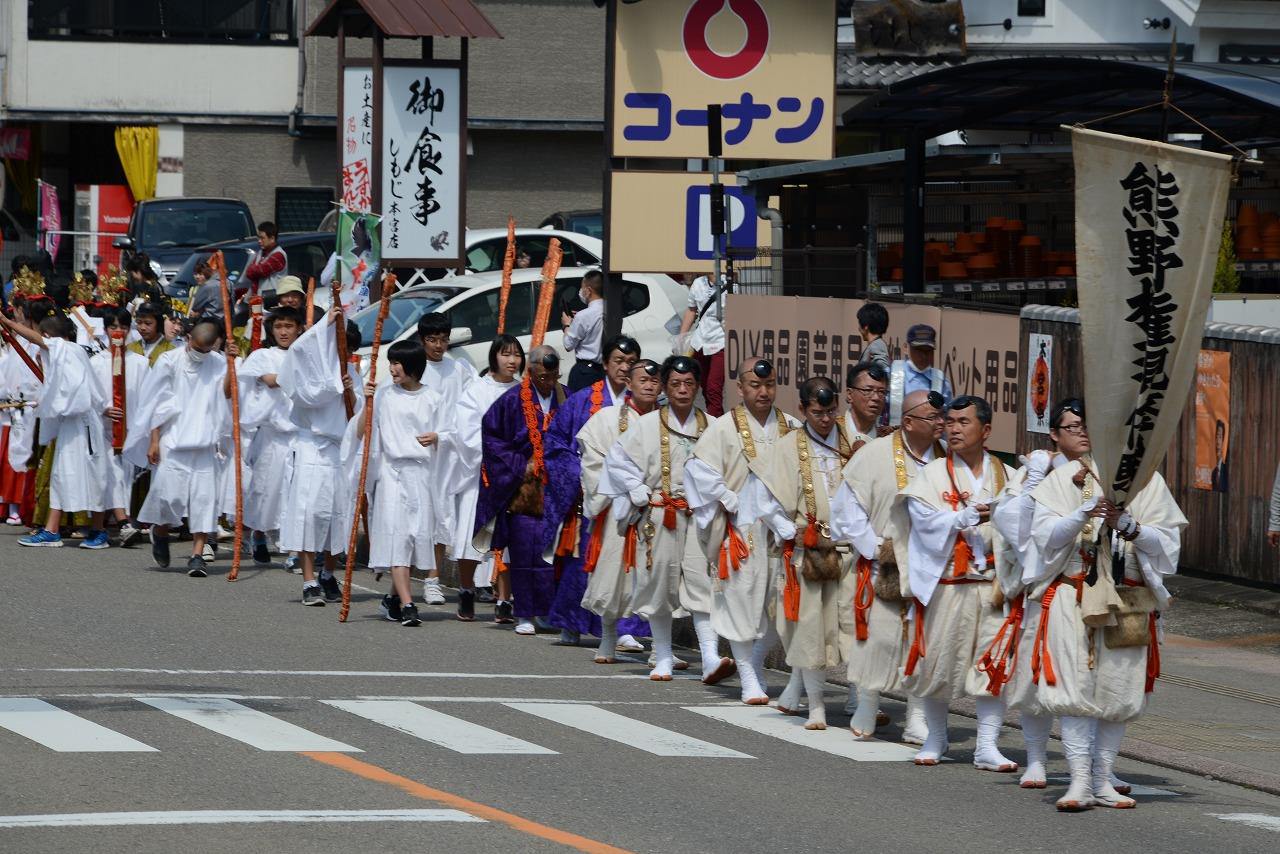 Kumano-hongu-taisha Shrine Rei-tai-sai (Regular Festival)
To pray for a good harvest, Kumano Hongu Taisha Shrine's Reitai-sai (Regular Festival) holds Yunobori-shinji on April 13, Funatama-taisai on the 14th, and on the 15th the festival reaches its climax at Honden-festival and Togyo-festival, at which a Mikoshi (Portable shrine) to which Kumanofusumi-no-Okami's spirit has been transferred is carried by followers to Taisha – Manaisha – Oyunohara – Taisha. Each time the Mikoshi stops, Yasabaki-shinji is performed to cause the Spirit to descend on the boys called Chigo (Child of festivity). Manaisha to which the Mikoshi is carried first is said to have been the place where Susanoo-no-Mikoto made a vow to Amaterasu-Omikami. Yunobori-shinji is a lively event where locals and tourists are dressed as Chigo or Miko (Shrine maiden).
Kumano Sanzan (Three Kumano Grand Shrines) is composed of Kumano-hongu-taisha Shrine, Kumano-hayatama-taisha Shrine and Kumano Nachi Taisha Shrine, plus Nachisan-Seigantoji Temple. All of them are linked by Nakahechi route of Kumano Kodo (A site of pilgrimage routes).
Photos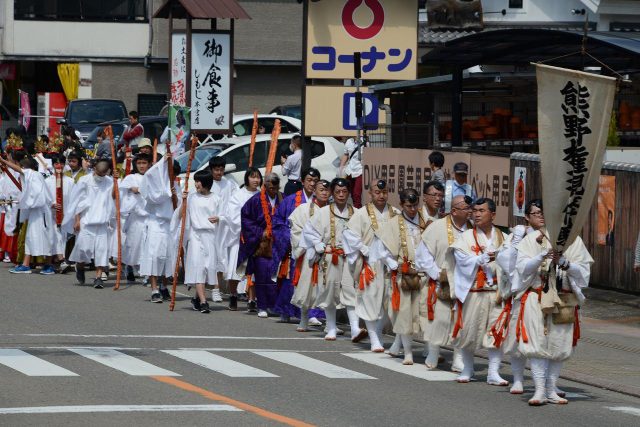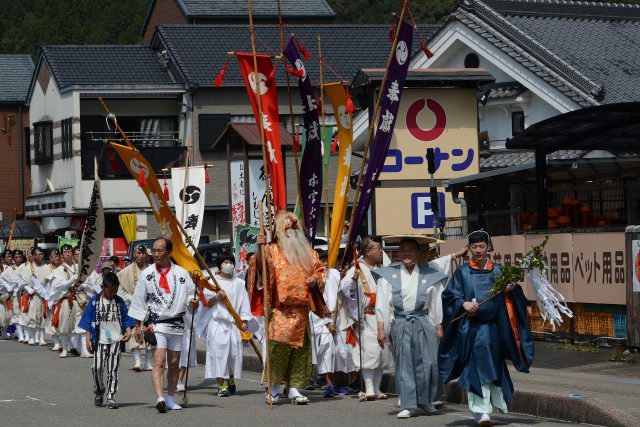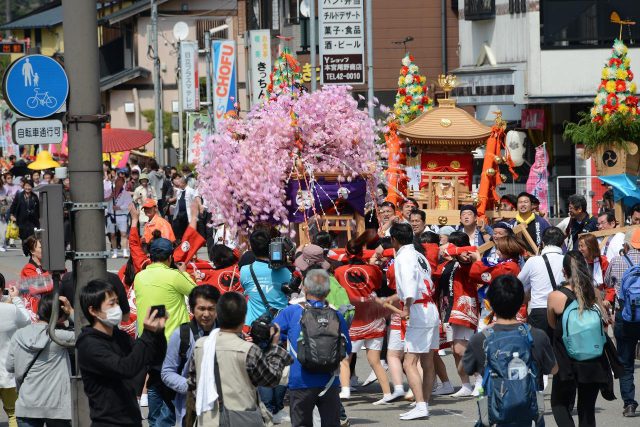 Event information
Access

Take a local train of JR West Line from Osaka Station to Nishikujo Station. Transfer to the Limited Express Kuroshio for Shirahama or Shingu. At Kiitanabe Station, take Myoko Bus or Ryujin Bus for Hongu-taisha. Approx. 4 hours and 30 minutes to reach Hongu-taisha-mae bus stop.

Date

13 Apr 2023 - 15 Apr 2023
Map
Nearby Spots