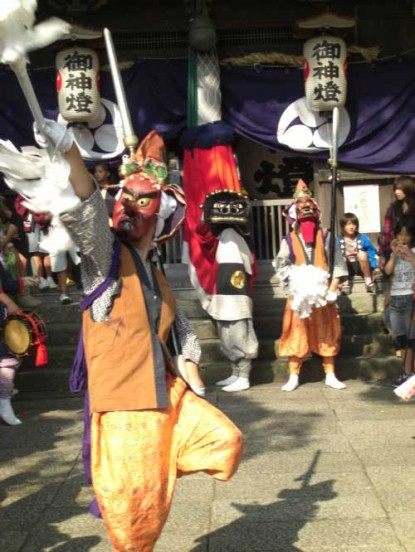 Kenkoku Shrine Autumn Festival
Kenkokujinja-no-sanmenshishi
Sanmenshishi literally means Kylin lion with three faces. It is a group of lion dancers and staff as follows; a devil with a high nose, a gater with devil's face, two lions, a drummer and a few assistants. In the festival they lead portable shrines parading around the village.
Photos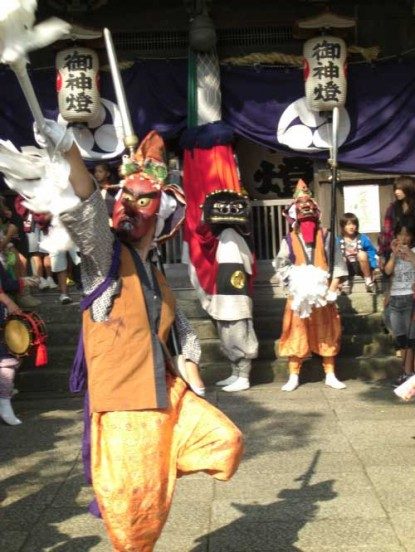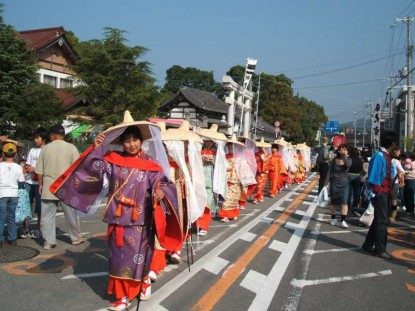 Details
Category

lion dance・Portable shrine・Parade

Location(s)

Yuasa, Yuasa-chō, Wakayama Prefecture, Kenkoku Shrine

Date(s) of Matsuri

October 18

Contact

Yuasa1914, Yuasa-chō, Wakayama Prefecture, Kenkoku Shrine

Access

Ten minutes walk from JR Yuasa Station

URL

Conservation Group

Kenkokujinja Sanmen Hozonkai

Note

Intangible folk cultural assets designated by Wakayama Prefecture
Map
Nearby Spots