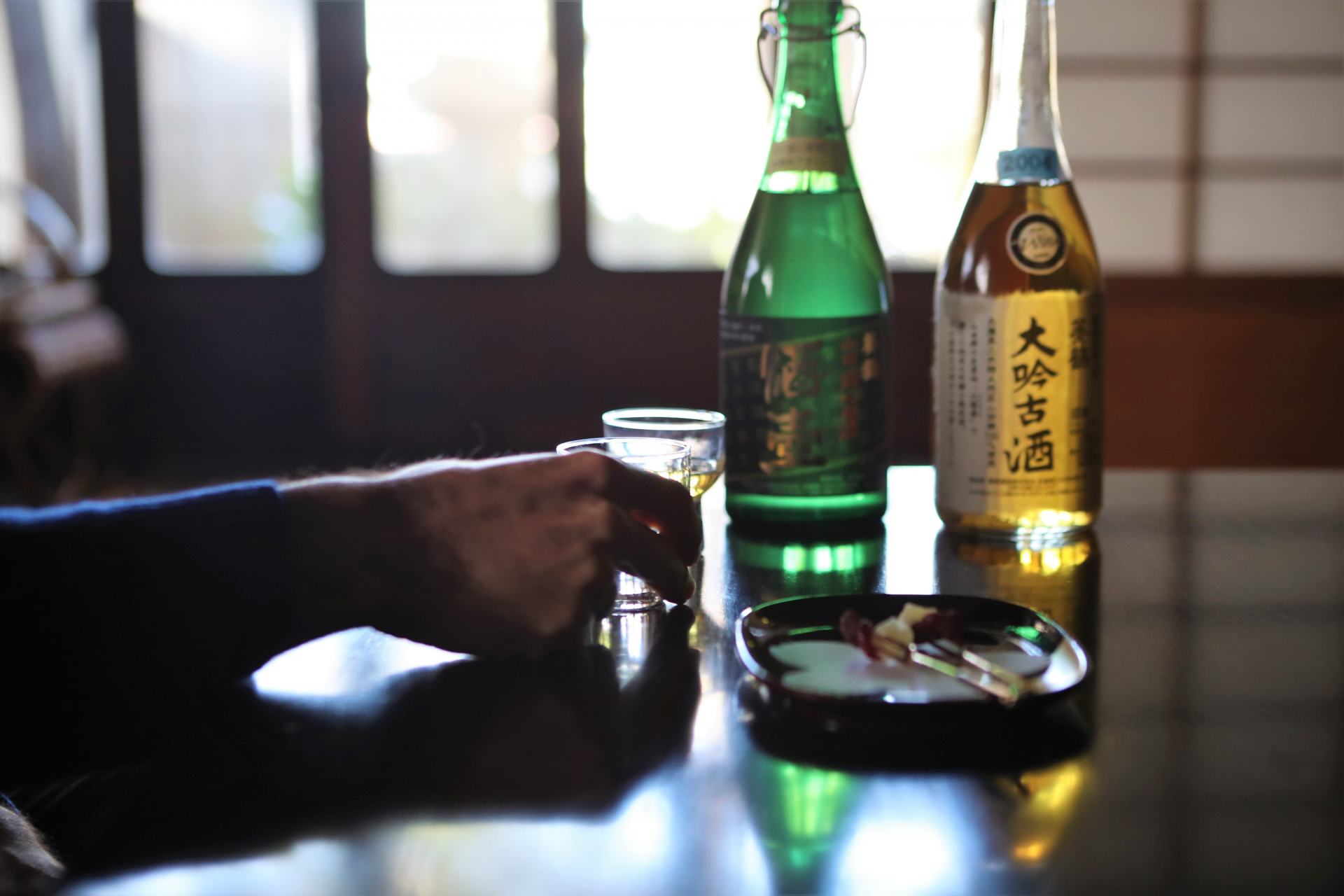 Kansai and Beyond: Discover the Gourmet Side of Hyogo and Tokushima
Kansai, Japan's second most populous region after the Tokyo metropolitan area, is known for famous cities such as Osaka, Kyoto and Kobe. But just a short distance beyond them lies a wealth of fascinating areas to uncover. From delicious sake wine to stellar ocean views and gourmet cuisine, we'll explore some of Kansai's hidden treasures.
Hyogo, home of sake rice
We start our journey by delving into Japanese sake. Sake is produced all over the country, but one particular type of sake rice stands out as the brewer's choice, particularly for high-end ginjo types. This variety is known as Yamada Nishiki, and Kansai's Hyogo Prefecture is where it all got started.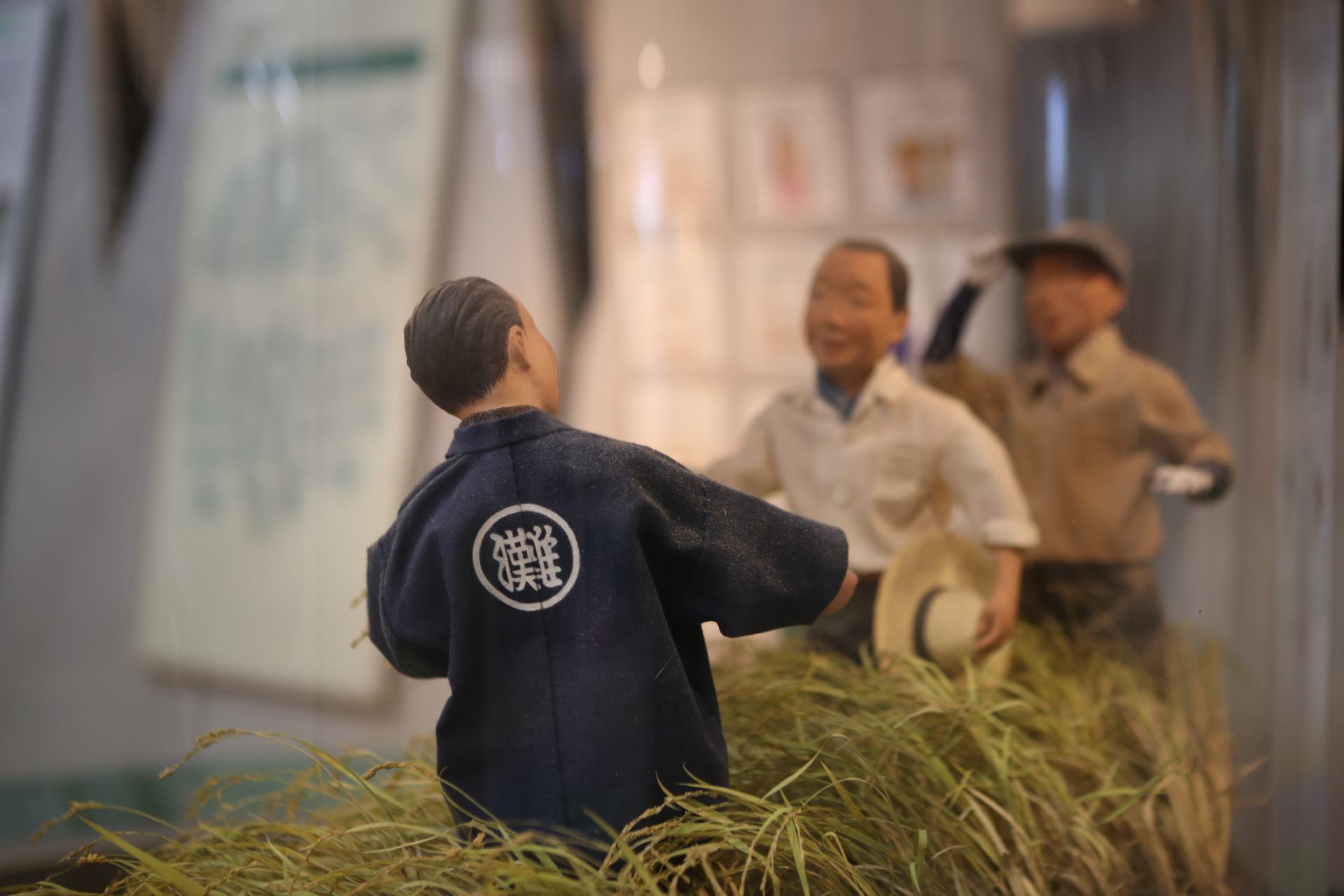 Researchers in the area created a variety of rice plant that was taller than most, characterized by thick rice grains with a large amount of desirable shinpaku starch and low amount of protein, this is Yamada Nishiki. The grain's ability to withstand cracking during rice polishing along with the fruity, complex flavors it produces help explain its immense popularity with sake brewers across the country.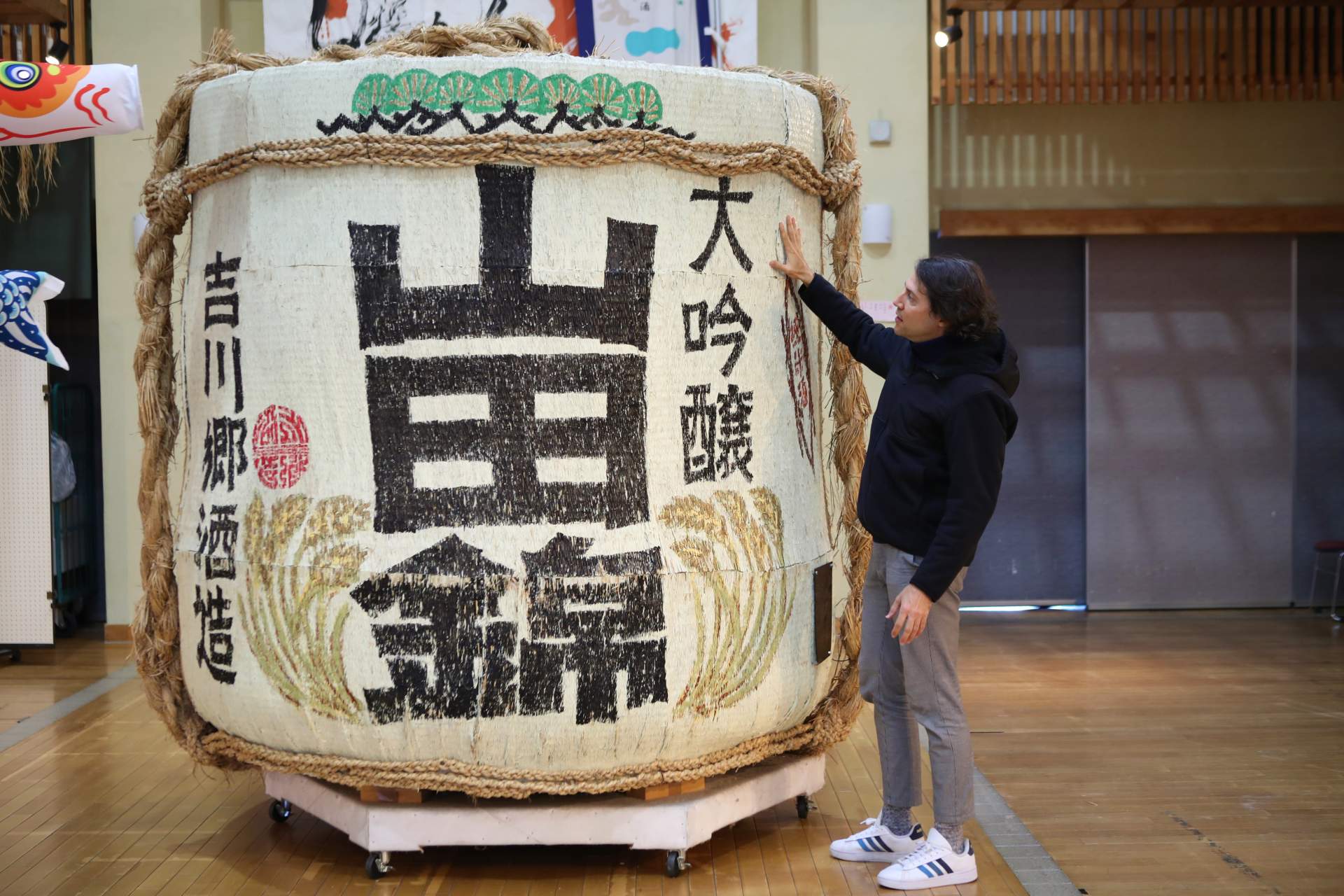 To first appreciate this special type of rice, we stop by Miki City to visit Yamada Nishiki no Yakata, a combination of roadside station selling souvenirs and local produce, restaurant featuring food made with local ingredients, as well as museum about Yamada Nishiki. Inside, informative panels in both Japanese and clear, concise English describe the history and characteristics of Yamada Nishiki, and utility in making sake.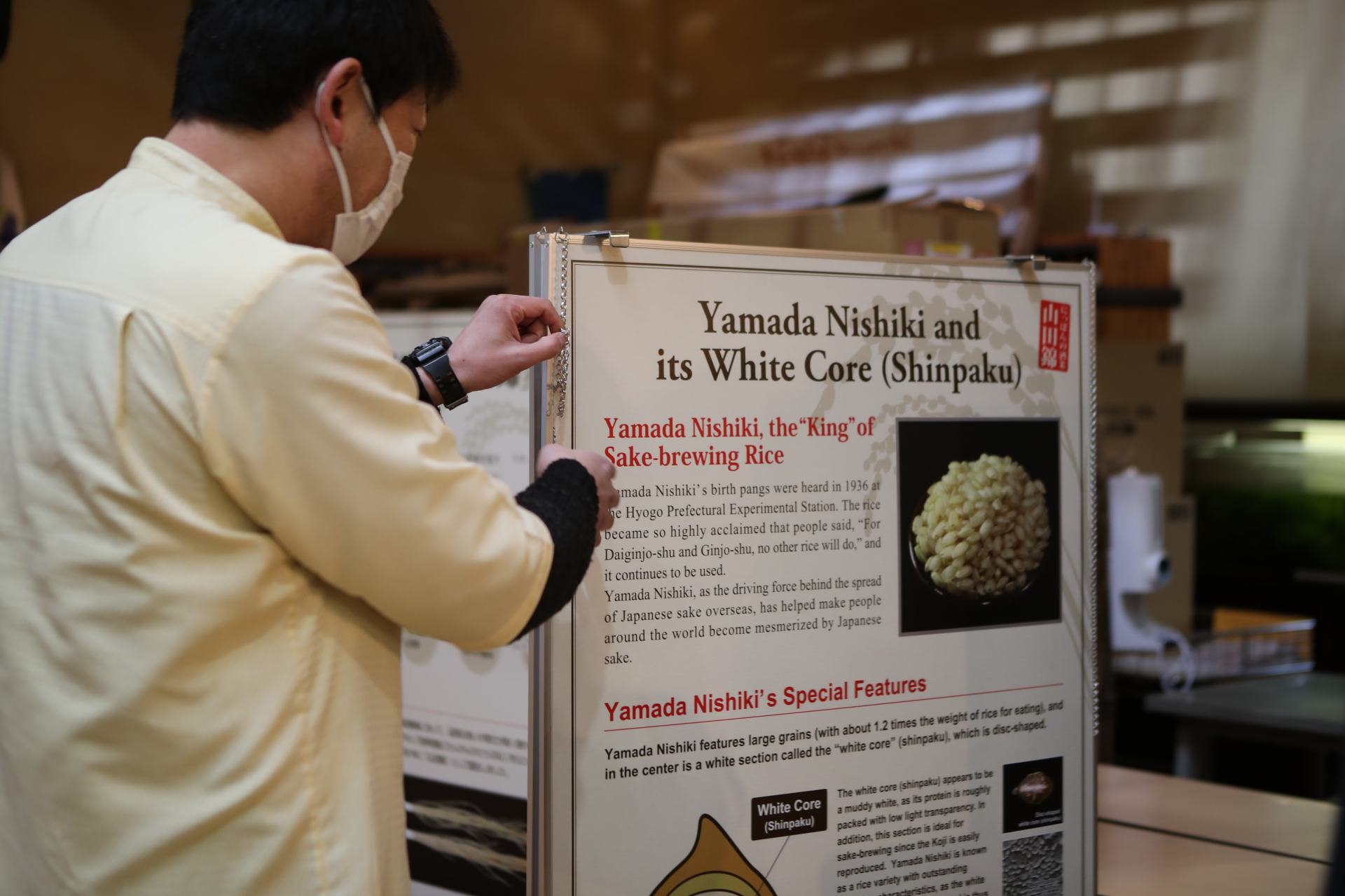 And while many such facilities sell Japanese sake, particularly the local brands, Yamada Nishiki no Yakata carries different types from across Japan, all made with Yamada Nishiki rice. Sampling is also available for a nominal fee of 100 yen, 200 yen, and 300 yen, depending on the type of sake chosen. Bread made with Yamada Nishiki and pickled local vegetables were so delicious that I couldn't help but take some home.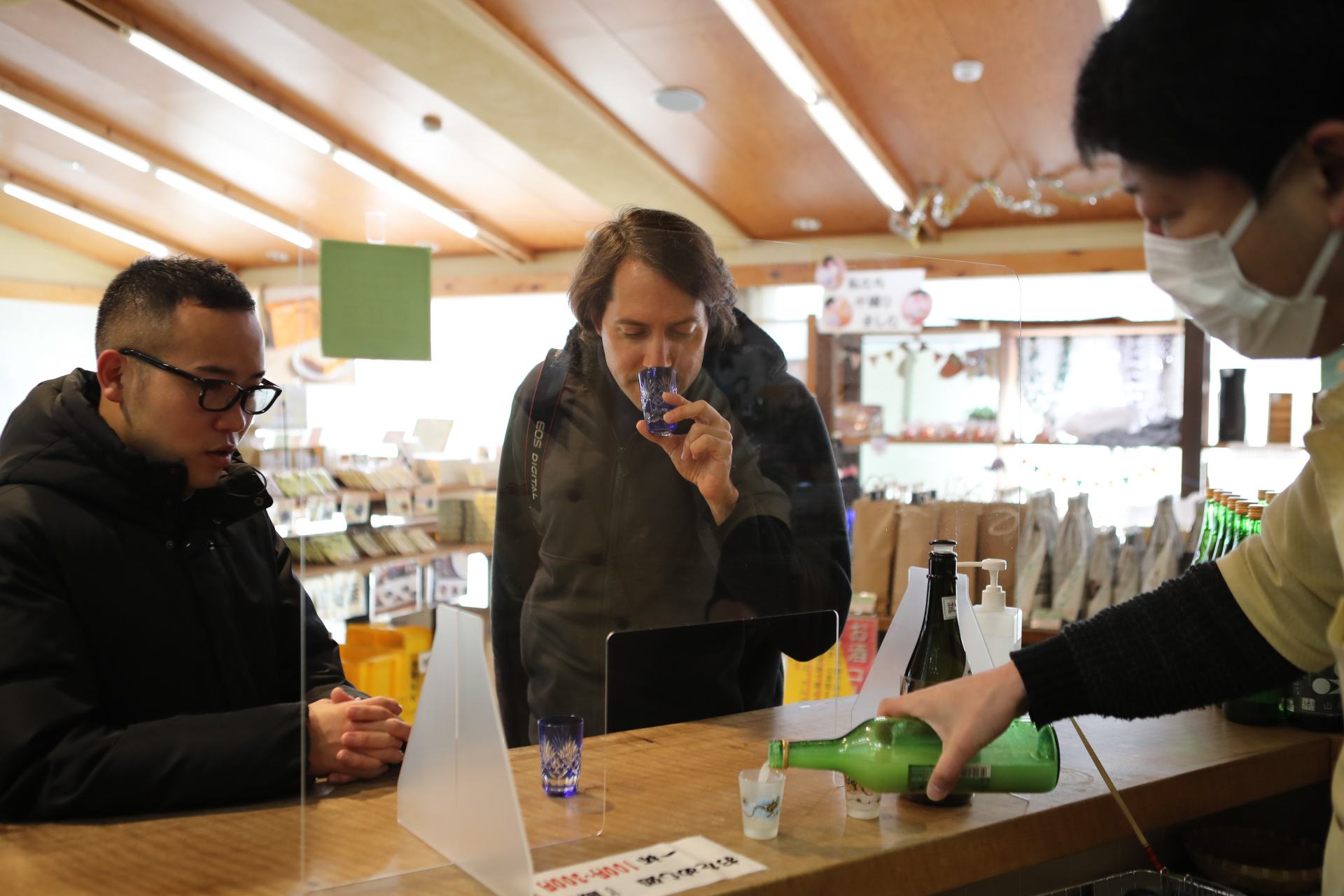 Vintage varieties
Equipped with some newfound knowledge about Yamada Nishiki rice, we then head over to visit Inami Shuzo, a local brewery in Miki City. Sitting along the historic Yunoyama Kaido, an old Edo-period highway that connected foot travelers with the hot springs town of Arima Onsen and the castle town of Himeji, the brewery dates back to 1889 and its main building is a nationally designated cultural asset.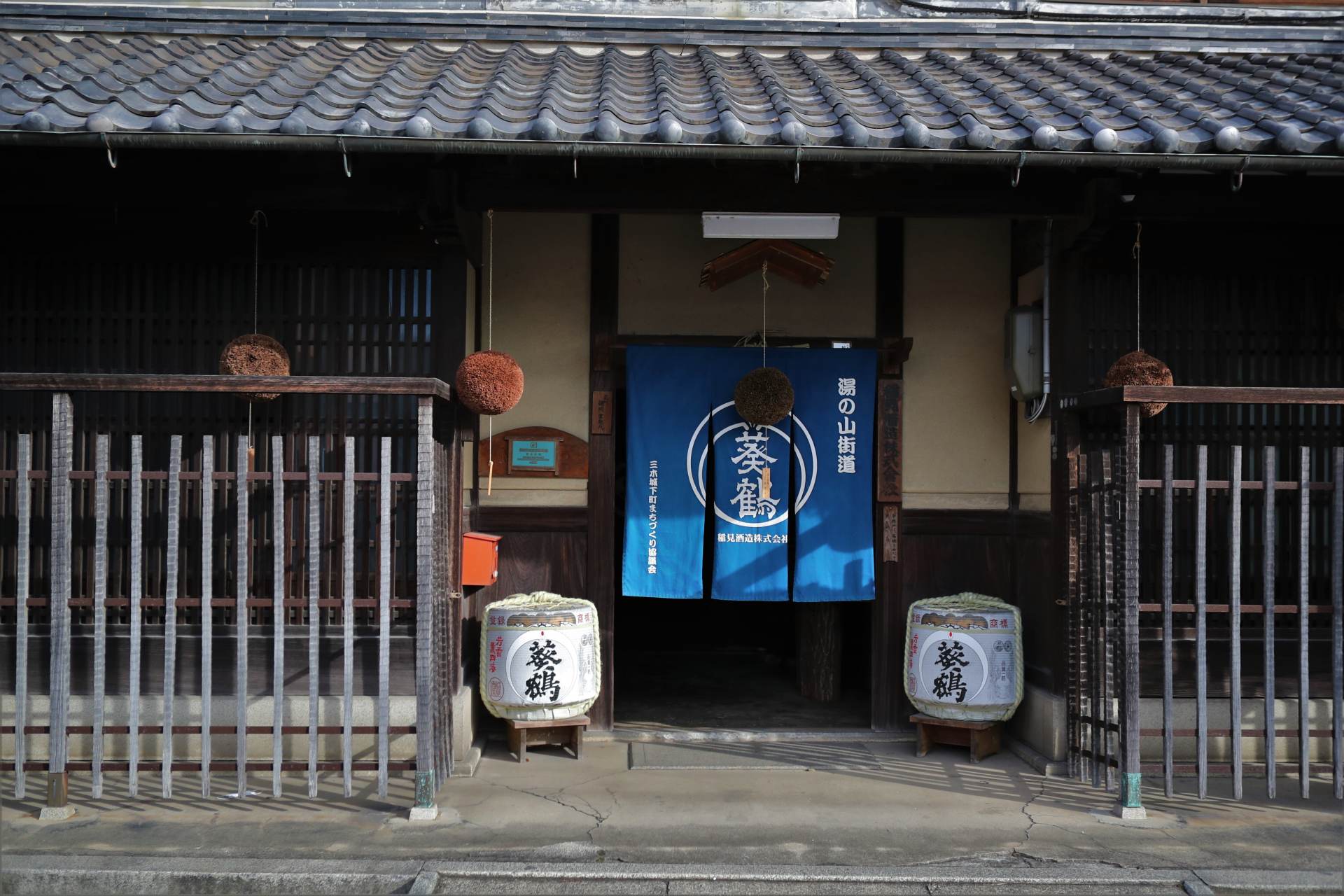 Ducking under the ball of cedar or sugidama hung over the brewery's entrance and passing though the noren curtains, we see several bottles of sake on the table. One, labeled as Aoitsuru Daiginkoshu, is marked as an International Wine Challenge bronze winner.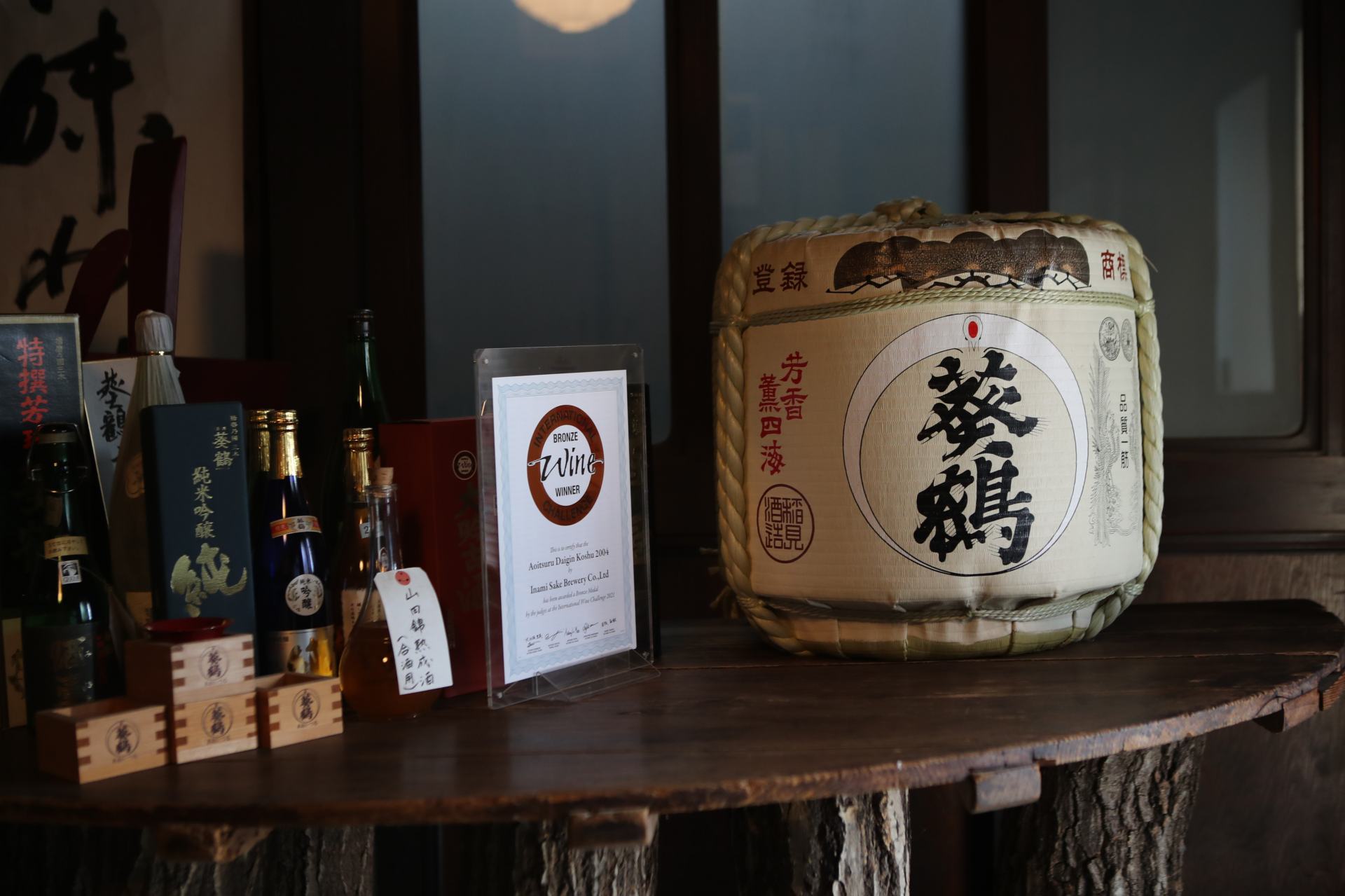 Most Japanese sake is intended to be consumed relatively soon after production. Unlike wine, aging sake is not that prevalent, though some breweries like Inami Shuzo do produce carefully aged sake known as "koshu."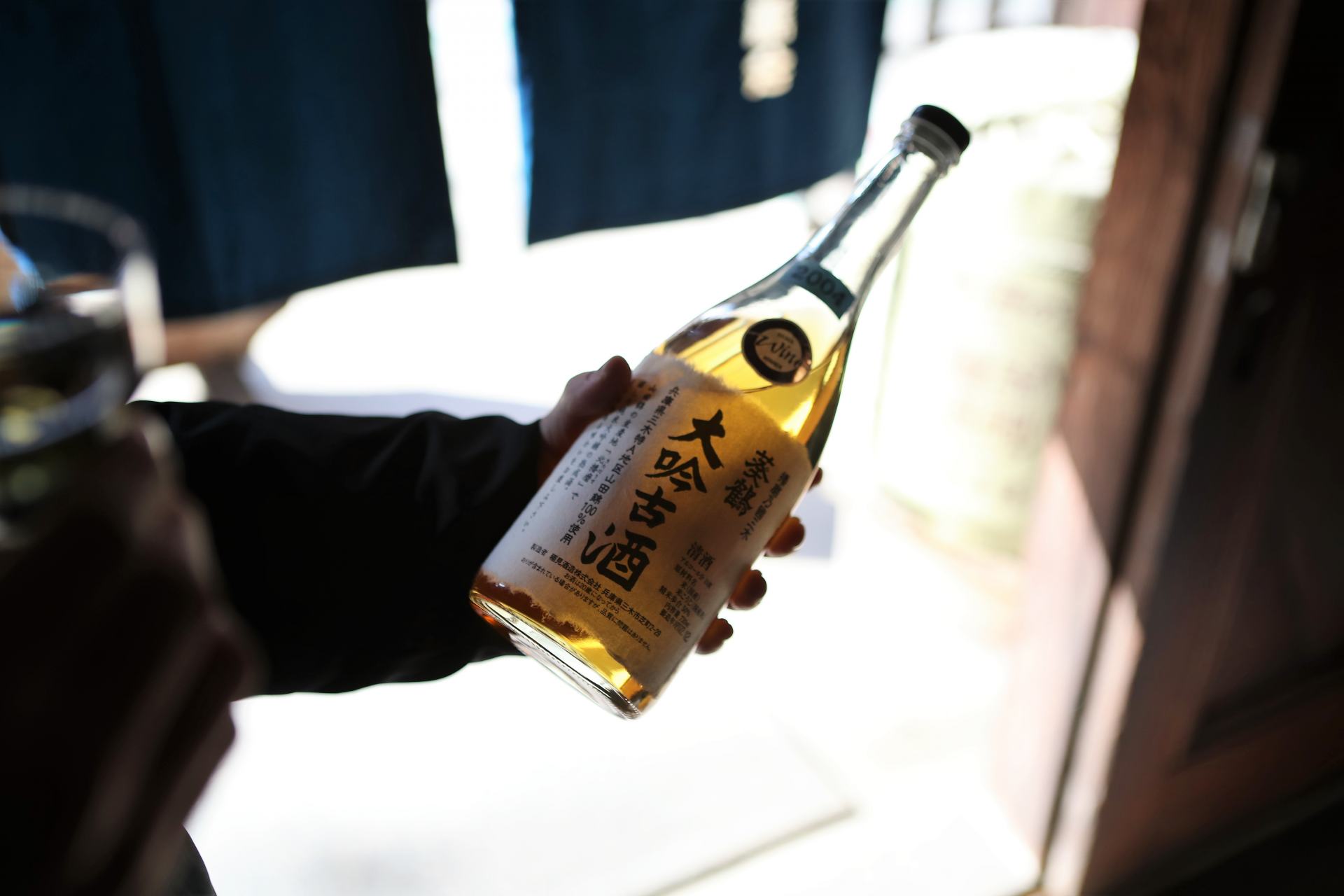 Inami Shuzo's Aoitsuru Daiginkoshu is no ordinary sake. Aged for 17 years, long enough to see the color turn into a light amber, the sake has a very mellow flavor and, similar to wine, pairs well with dried fruit or parmesan cheese.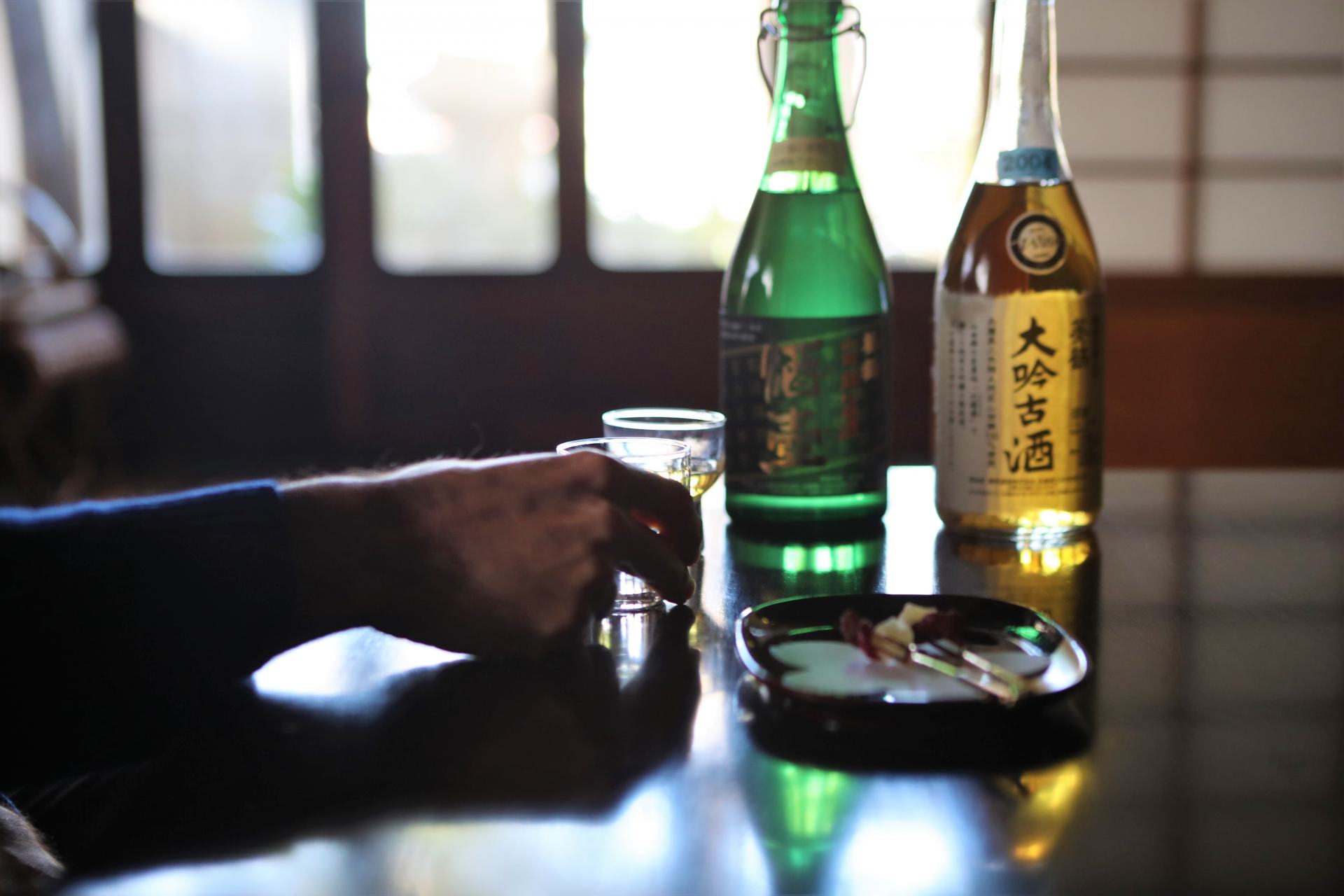 A room with a view
Our next part of the journey across Kansai takes us to a peaceful resort with an expansive ocean view, Hotel Ridge.
Just about an hour's drive and two magnificent suspension bridges later, we cross over from the main island of Japan, Honshu, to the smaller island of Shikoku via Awaji Island. Tokushima Prefecture sits just across from the Kansai Bay region, and its city of Naruto is a world away from the hustle and bustle of the big cities.
Hotel Ridge sits tucked away in a private space among the mountains above Naruto. This boutique resort has only 10 suites altogether, each located along the edge of a cliff and facing out over the Seto Inland Sea. Lush vegetation unfolds down below, making a stay here akin to lodging in a peaceful nature reserve.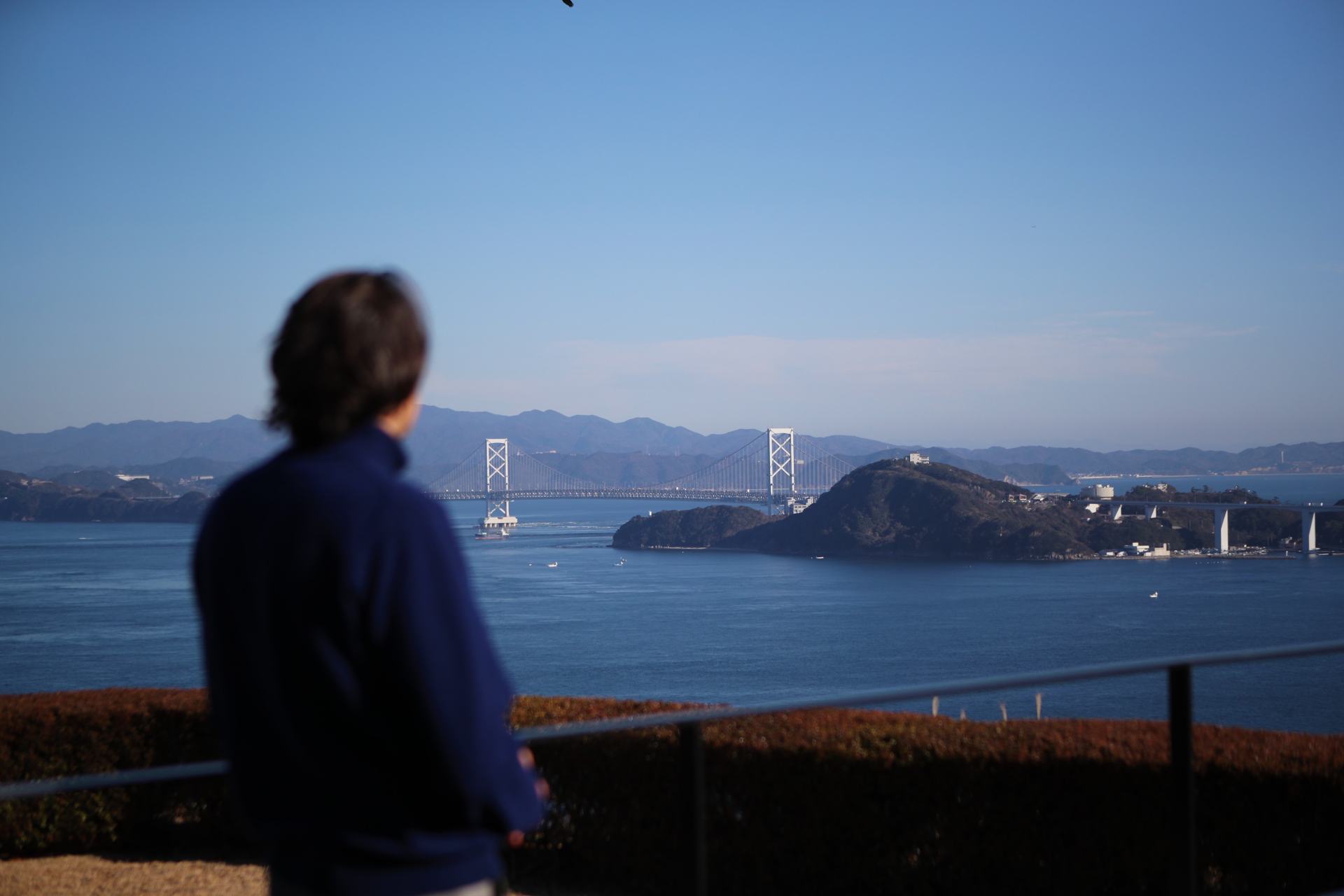 With features such as heated bathroom floors and recessed baths, Hotel Ridge has conceived of every possible need a traveler might have and furnished the rooms (available in modern Japanese or Western style) to the highest standard. Local Otani ware pottery used in the bathtubs, textiles featuring Awa indigo blue dye, and green tea grown in Tokushima's Oboke region provide a pleasant introduction to the prefecture's specialties.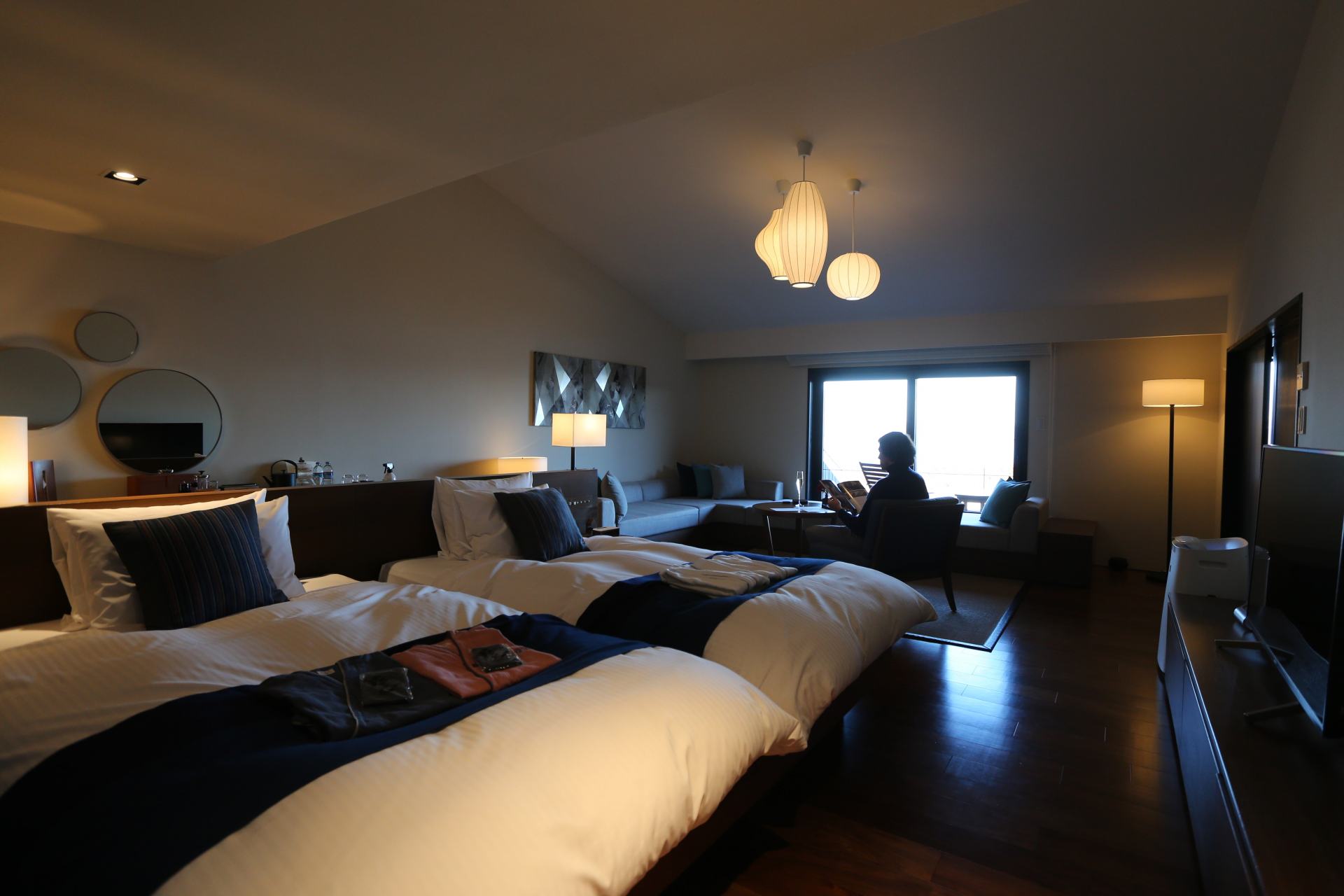 Even if your itinerary or budget does not permit a stay at Hotel Ridge, it's worth enjoying lunch nearby at the on-site restaurant, California Table. Open to the general public, it serves up artfully prepared French fusion course meals accompanied by contemporary décor, all with the same refreshing ocean views that hotel patrons enjoy. Outdoor terrace seats are even available for warmer days.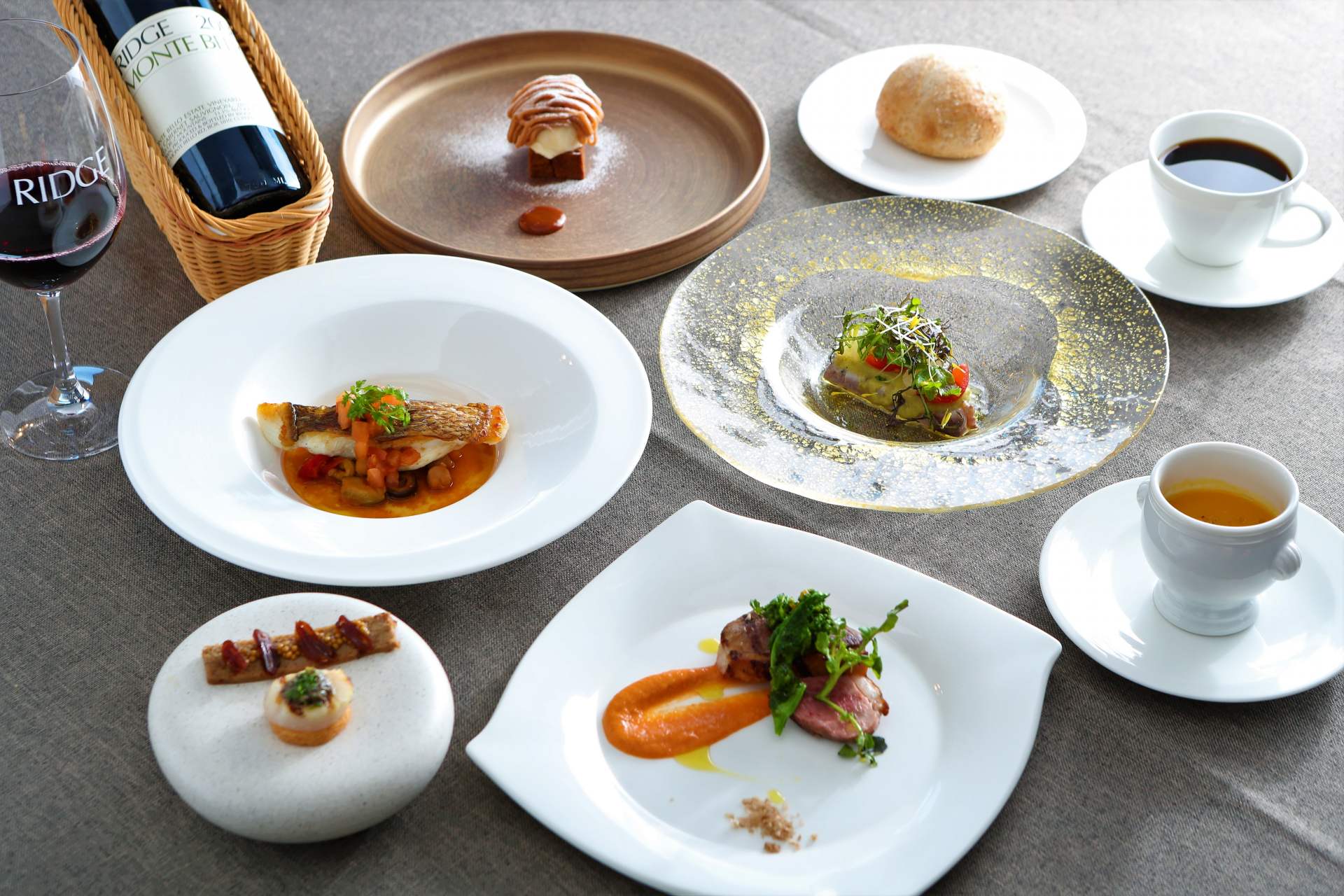 The name California Table is no marketing ploy – Otsuka's partner wineries in California wine country produce acclaimed chardonnay and zinfandel wines, available at the restaurant in different vintages. Staff are veritable sommeliers in their understanding of wine pairings and recommendations.
Other options available at Hotel Ridge include a cruise around the Seto Inland Sea to enjoy the spectacular scenery, and helicopter hopping sightseeing, something that will become available in the future and which I would definitely like to experience on my next visit.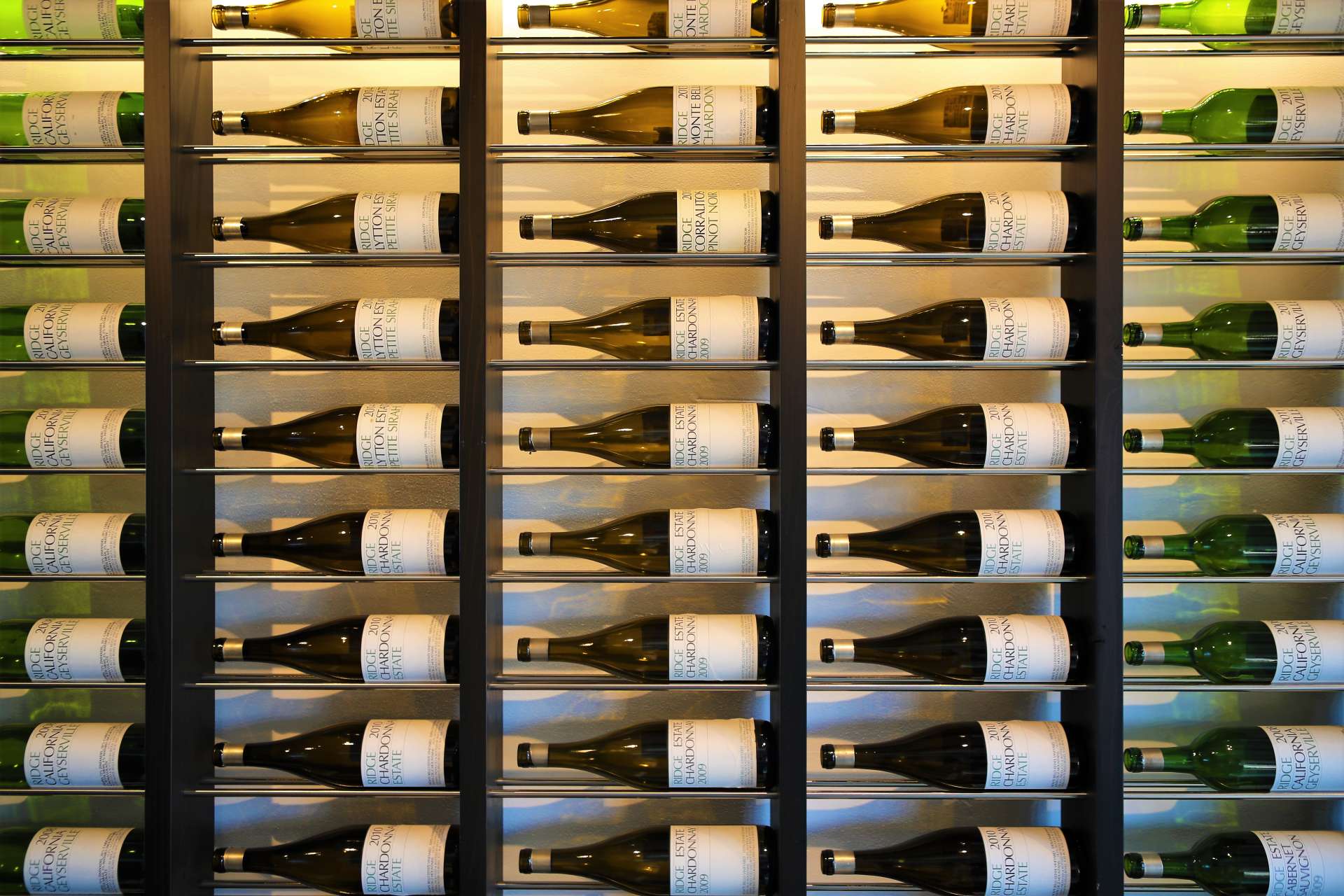 Waterfront dining at Bandai Wharf
An additional 20-minute drive from Naruto into the prefectural capital of Tokushima City opens up an even greater range of culinary options. The city's Bandai Wharf area, once full of drab waterfront warehouses, has been undergoing a makeover in recent years, seeing an infusion of stylish, modern cafes and shops.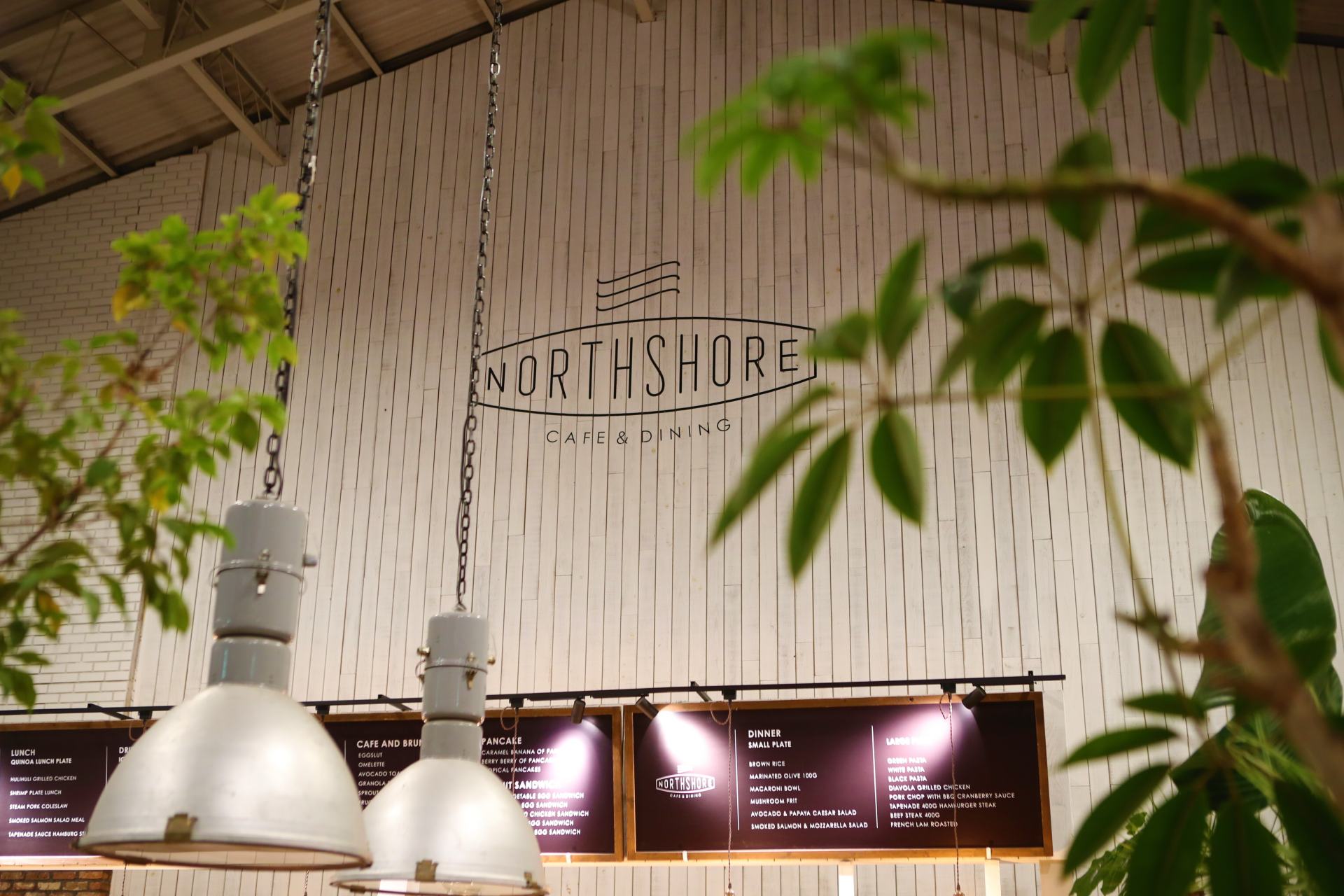 North Shore Tokushima is one café that makes excellent use of its former warehouse location.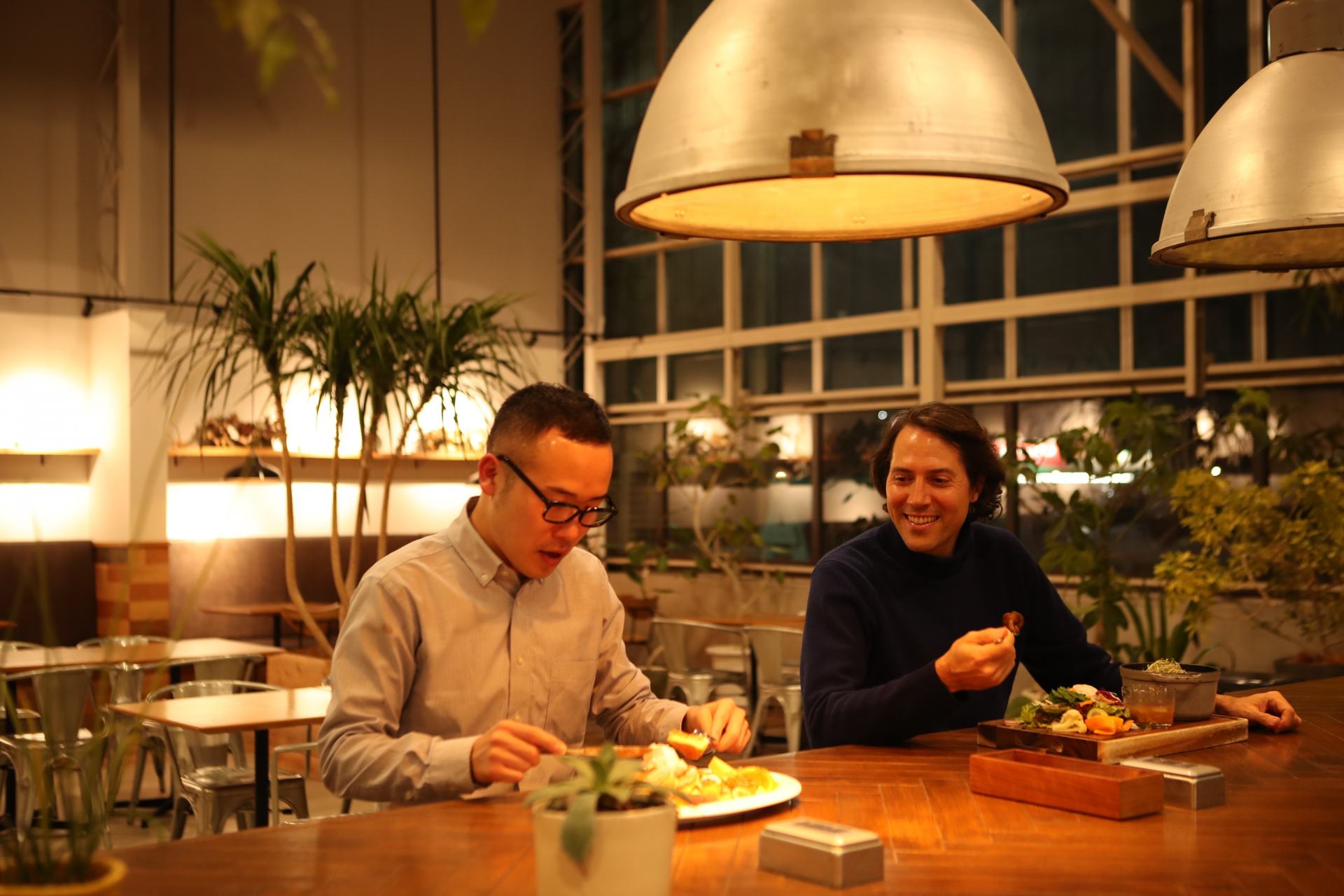 Large, glass panels flood the interior with natural light, while broad-leafed indoor plants dotting the floor evoke Hawaii's North Shore area, the inspiration for the café name. True to the Hawaiian theme, the café offers a number of Hawaiian-inspired sweet and savory options, including fluffy pancakes with fresh fruit on the side, and loco moco-style hamburger patties topped with egg and served on rice.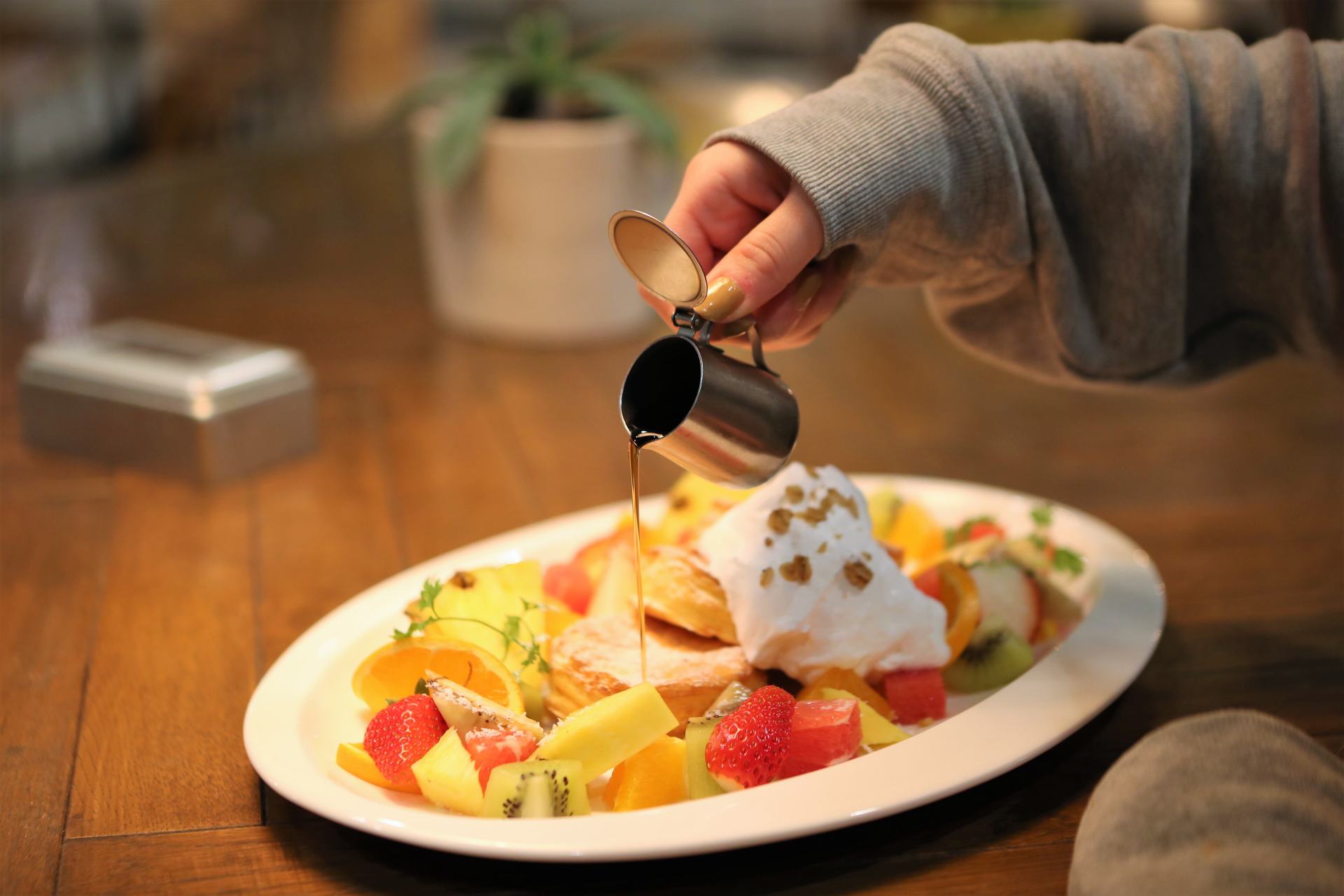 But just meters away from North Shore Tokushima is a whole new kind of Japanese restaurant altogether, Hyakunen Umi (100 Years Sea). Equal parts fine dining and Team Labo art gallery, the interior of the restaurant is one massive and immersive digital art installation, with animations of rolling waves projected on the walls accompanied by ocean sounds.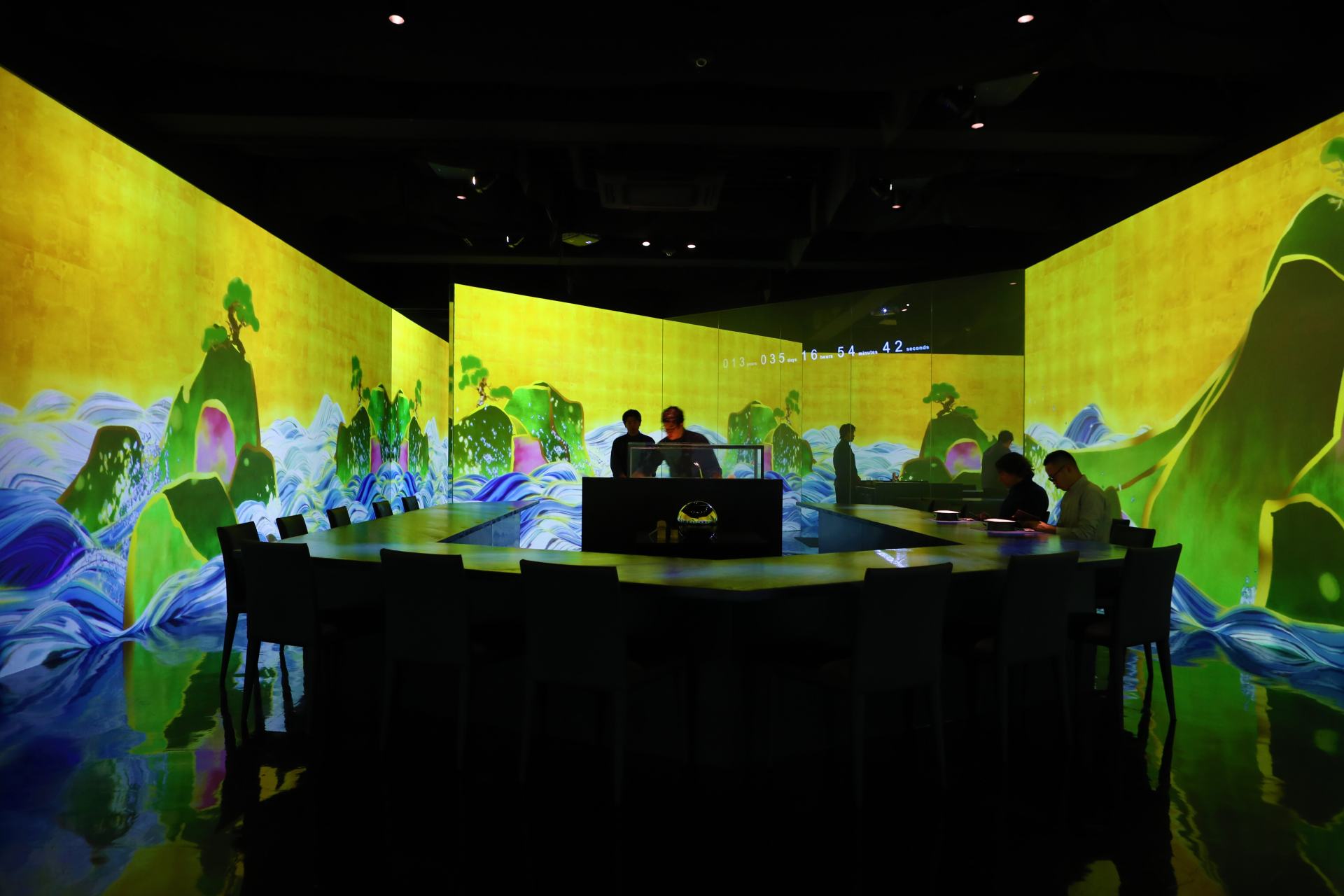 Taking our seat on one side of a long, circular continuous table, attention is naturally drawn to a figure busying around at a small booth in the center. From here, Paris-trained Chef Kaito Arikawa prepares tempura in a copper wok, with each dish brought to the table immediately to enjoy at the optimum temperature. Various courses are available, but throughout all of them Arikawa highlights local Tokushima ingredients, such as Naturo kintoki sweet potato and local shiitake mushrooms.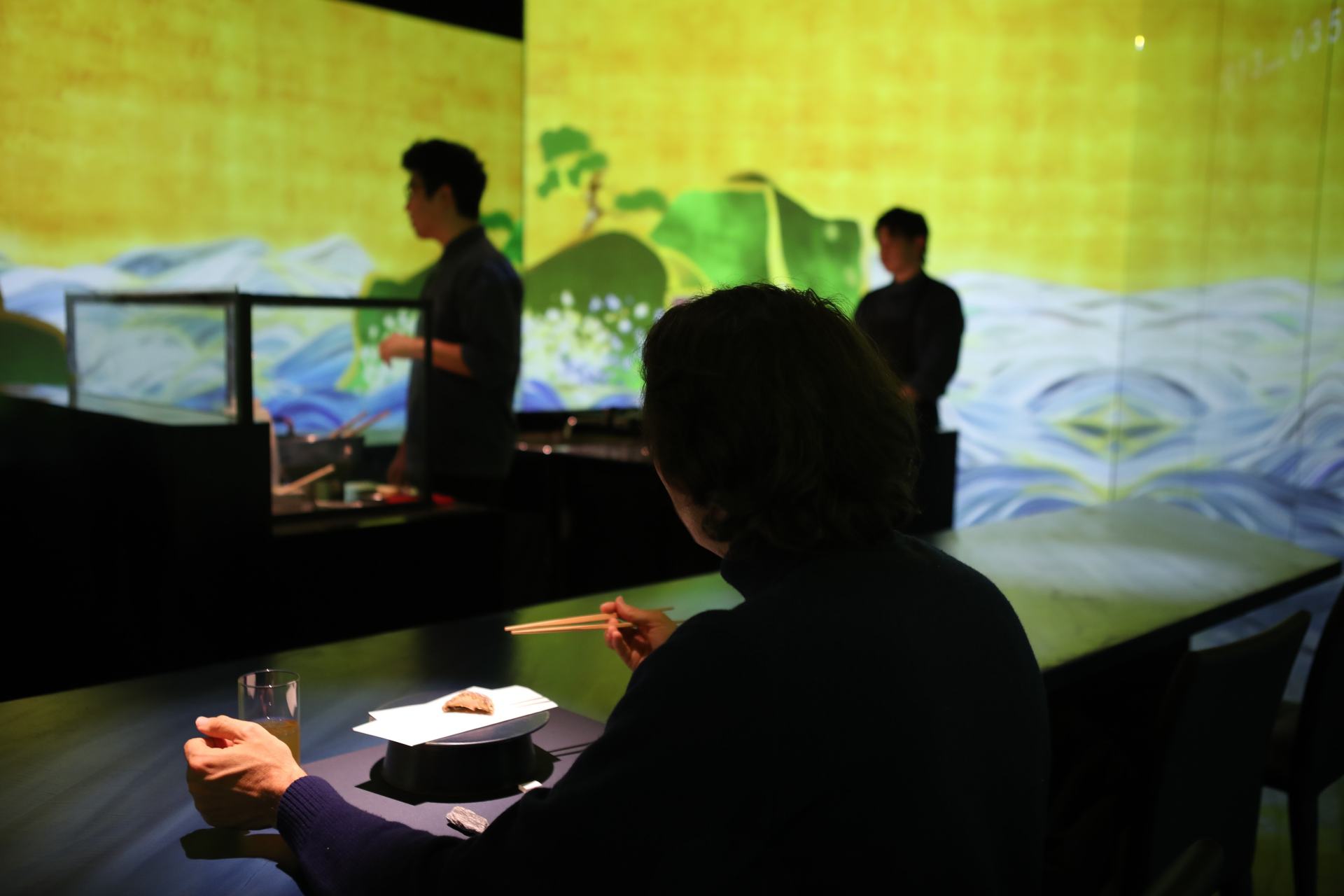 These are just a few of the extraordinary delights to be found in the greater Kansai area. Venture out beyond its big cities, and discover the wealth of excellent food, unique beverages, and great views that the region has to offer.