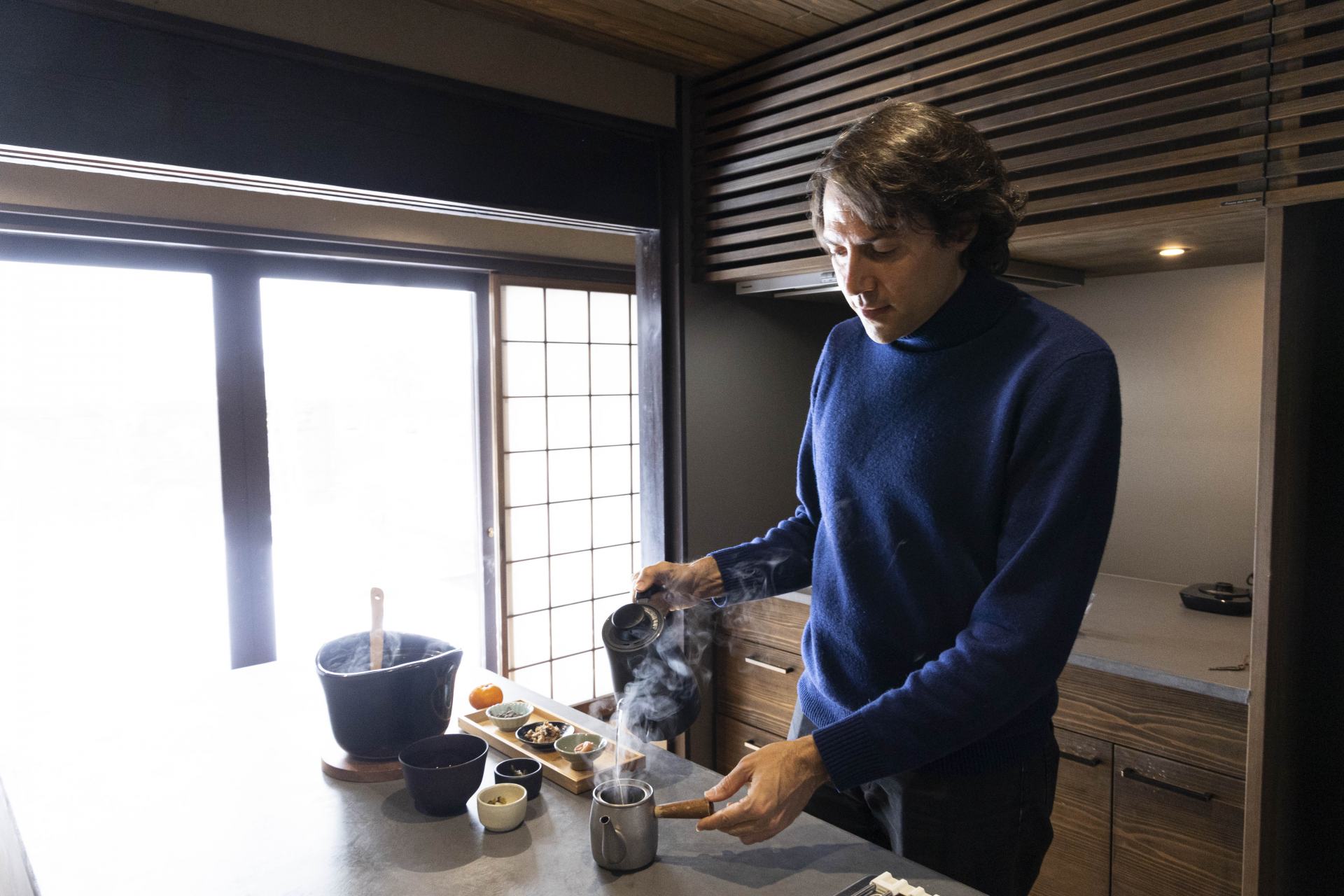 From Fukui to Kyoto: Exploring the Rich History and Gastronomy of the Saba Kaido
In 2013, washoku, or Japanese cuisine, was given UNESCO Intangible Cultural Heritage status, leading to increasing global interest. But how did the ingredients used in washoku come to be? And what underscored their use? Thanks partly to the influence of Kyoto, Japan's ancient capital and home to the Imperial Court (Emperor) for more than 1,000 years, the Kansai region is the perfect place to find out.
Our gastronomic exploration into the origins and influences of the washoku we see today calls for a visit to the southern part of Fukui Prefecture, Kyoto Prefecture's neighbor to the north on the Sea of Japan. Obama City is an unassuming port city in Fukui's Wakasa region that attracted renewed interest in the late 2000s thanks to the commonality of its name with US President Barack Obama. Yet the city was famous domestically long before that.
In Japan's Edo Period (1603 – 1867), Obama was a key trading port, benefiting both from international sea trade with China and Korea as well as domestic kitamae-bune cargo ships making stopovers on shipping routes along the Sea of Japan. The abundant fishing grounds of the Wakasa Bay only served to further heap prosperity on the region.
Seafood and other foodstuffs from the Wakasa region were of such outstanding quality that it became known as a Miketsukuni, one of three specially-designated regions along with Awaji Island (in Hyogo Prefecture) and Shima (in Mie Prefecture) that supplied food ingredients to the Imperial Court in Kyoto. Mackerel, or "saba" in Japanese, was a particularly important main catch, so much so that the overland routes connecting Obama and Kyoto came to be known collectively as the Saba Kaido – literally, the "Mackerel Road".
The Miketsukuni Wakasa Obama Food Culture Museum
To gain a better appreciation of this history, we first stop at the waterfront Miketsukuni Wakasa Obama Food Culture Museum in central Obama. The first floor hosts a wealth of information – exhibits with realistic food models explaining the Miketsukuni regions and Wakasa's specific contributions are joined by others highlighting the Saba Kaido routes, the origins of sushi, and the culinary differences across the nation that crop up in Ozoni, a mochi-based soup eaten on New Year's Day.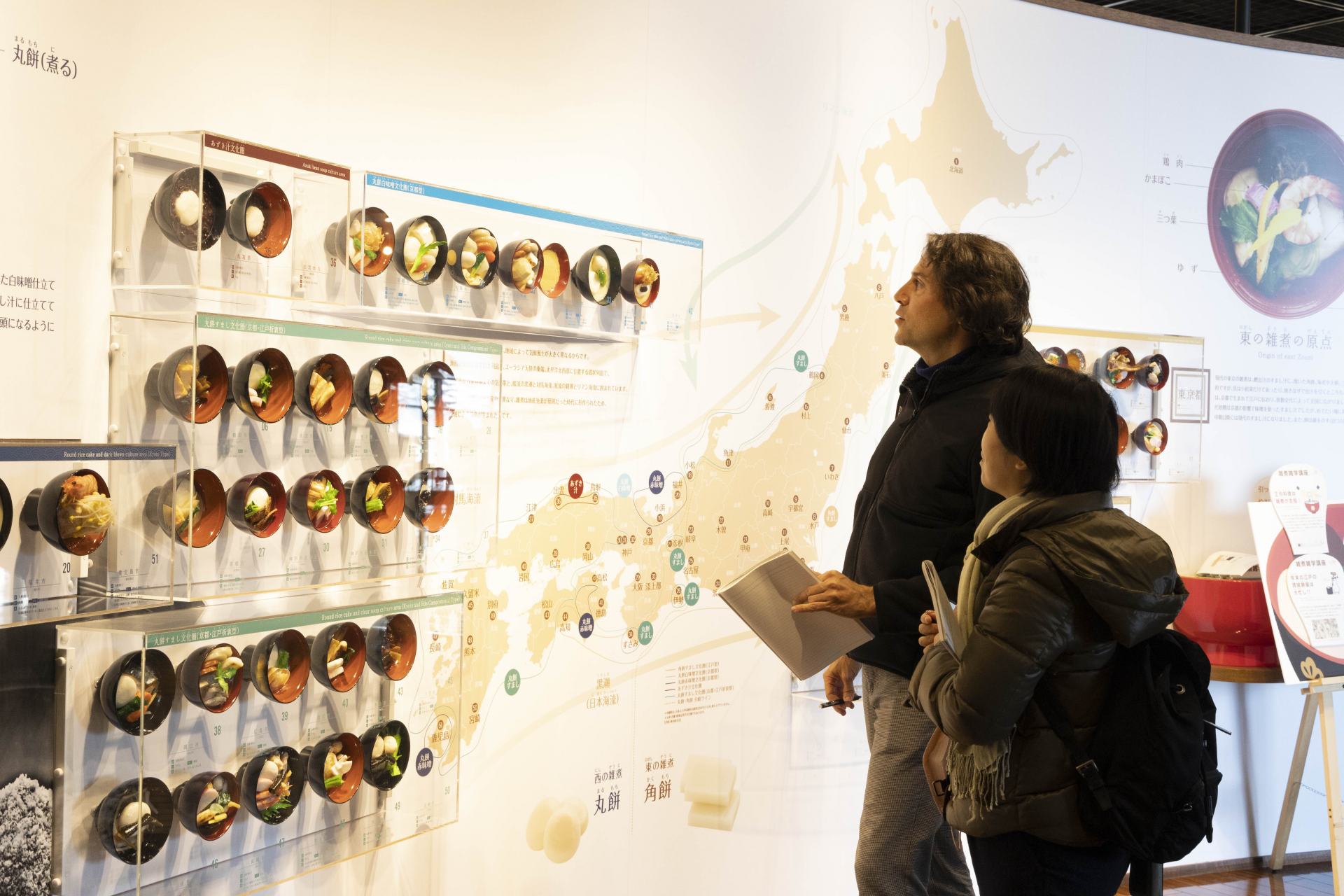 The second floor's experience programs focus on Wakasa traditional crafts, such as making lacquerware chopsticks or paper, as well as an inviting spa on the third floor can easily make a visit to this facility much more than a mere introduction to Wakasa.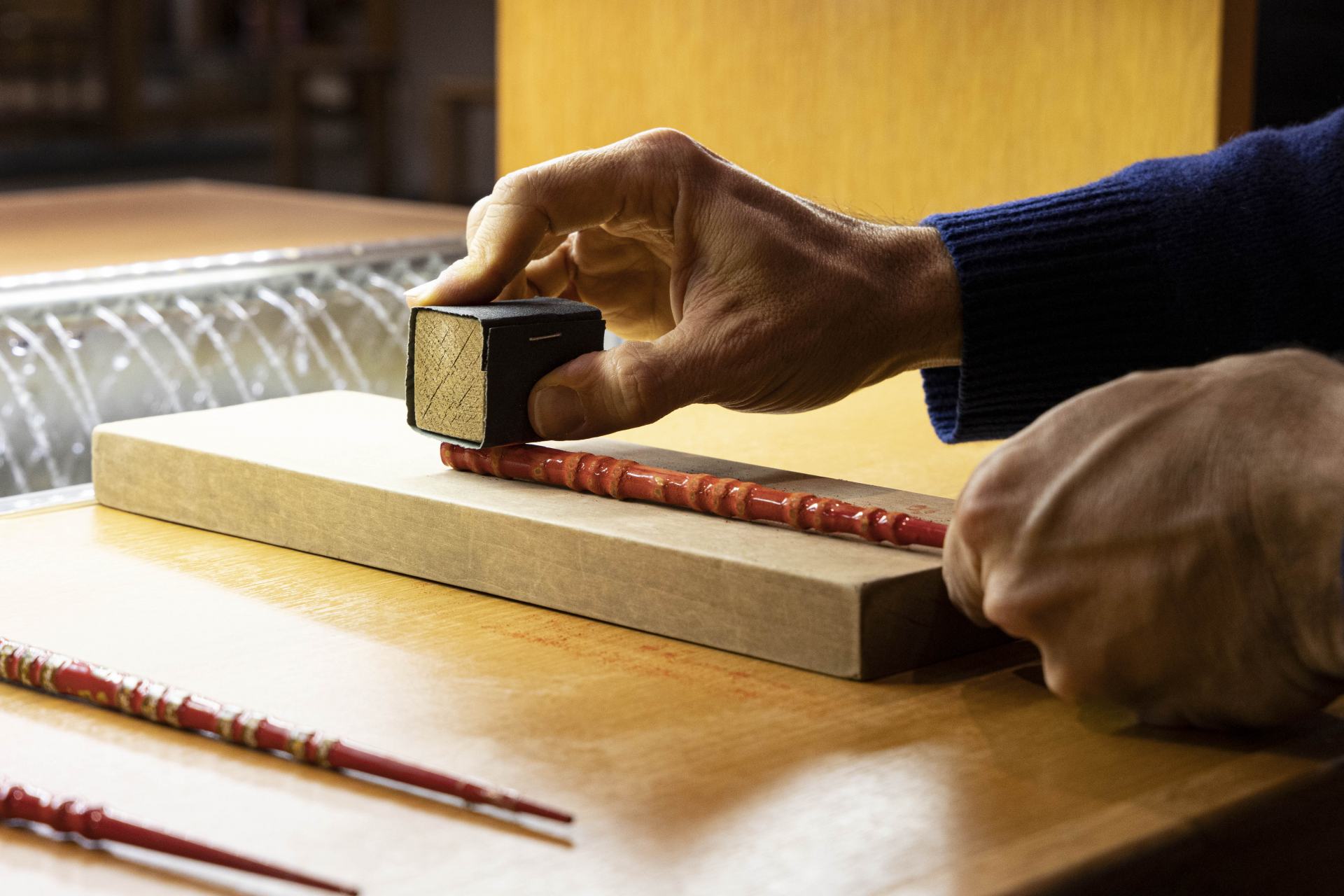 Goshoen
Though the kitamae-bune have long sailed out of Japanese history, evidence of the trade and wealth they brought to port cities such as Obama can still be found today. This is readily apparent at Obama's Goshoen, a majestic old Japanese estate and prefectural tangible cultural property built in 1815 by the shipping merchant Furukawaya.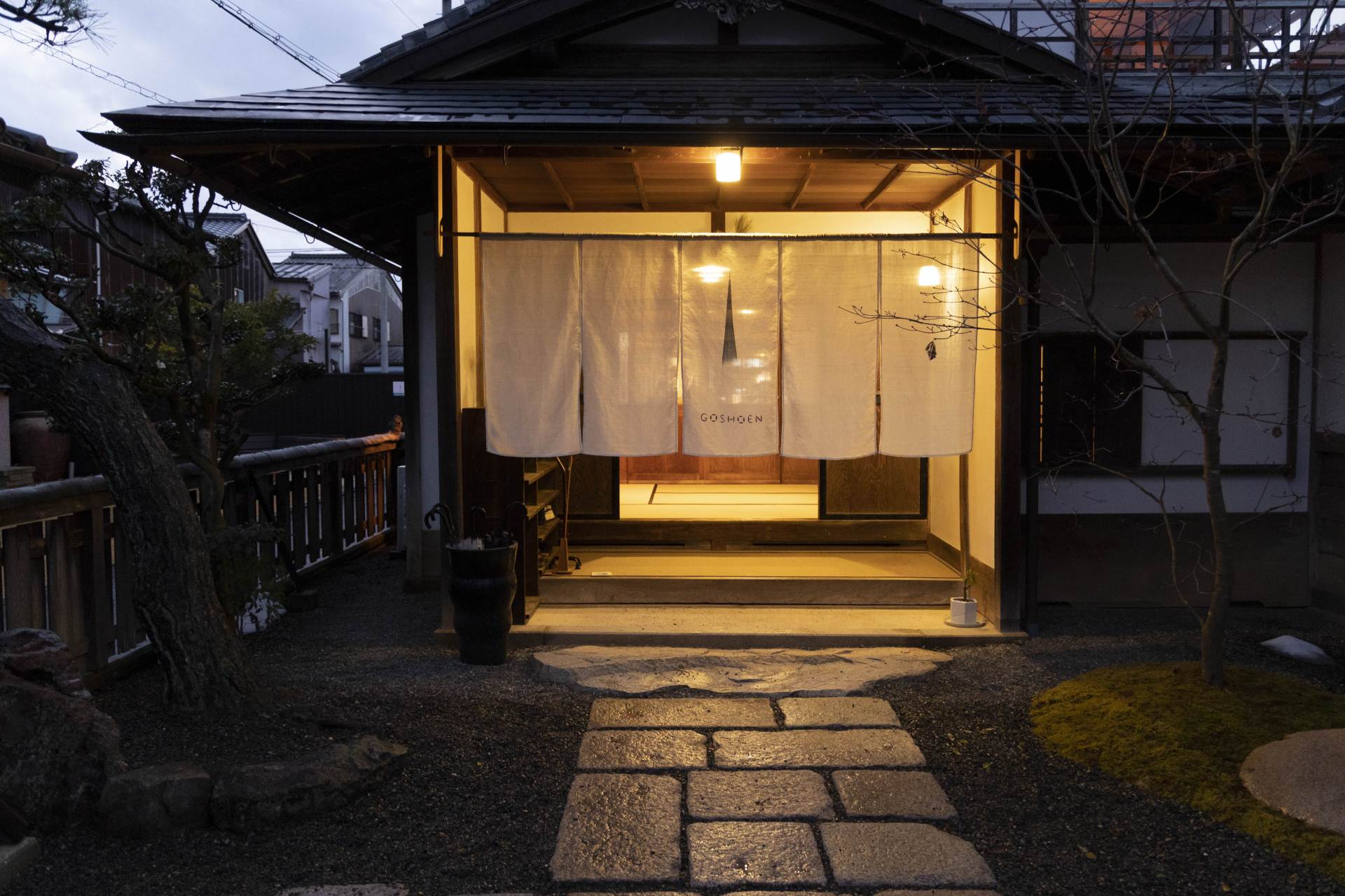 Furukawaya had made his fortune in the kitamaebune shipping business, and hoping to create a place to entertain the Obama domain lord, spared no expense in its construction and decoration. Building materials were carefully sourced from around the country, the roof was uniquely cantilevered to enhance both spaciousness and the view of a stately old pine tree in the garden, and a special second story room was added solely for moon-viewing parties.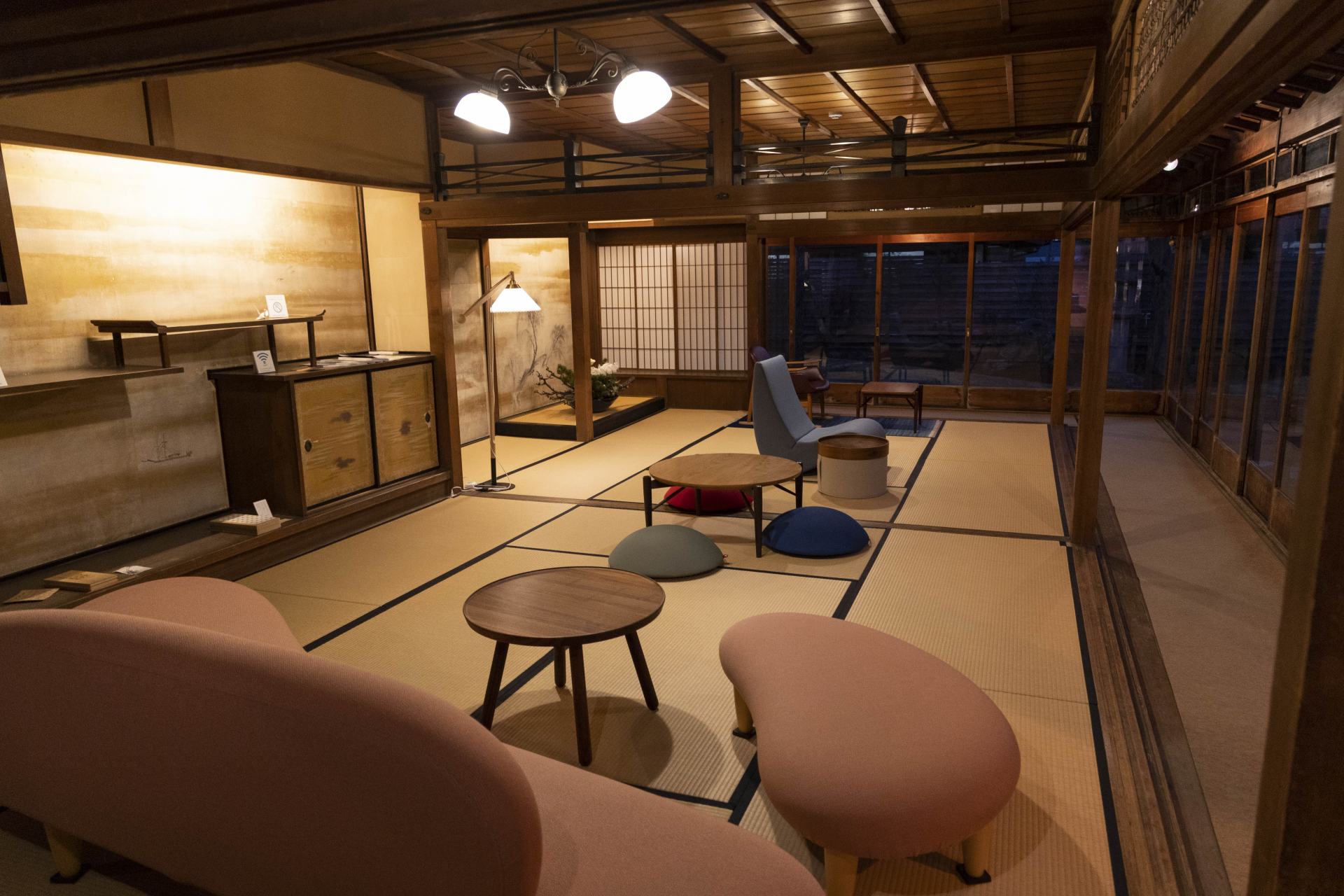 Rather than remaining a museum piece frozen in time, Goshoen was lovingly restored and reimagined by local chopstick manufacturer Hashikura Matsukan. With free admission, the villa now welcomes tourists and members of the local community alike, enticing a longer stay with an on-site coffee shop, a mini library/open workspace, and shop selling Wakasa lacquerware and other colorful chopsticks. A kura (storehouse) has also been converted into a veritable gallery of kitamae-bune information and exhibits about the myriad, ocean-inspired patterns found in Wakasa lacquerware.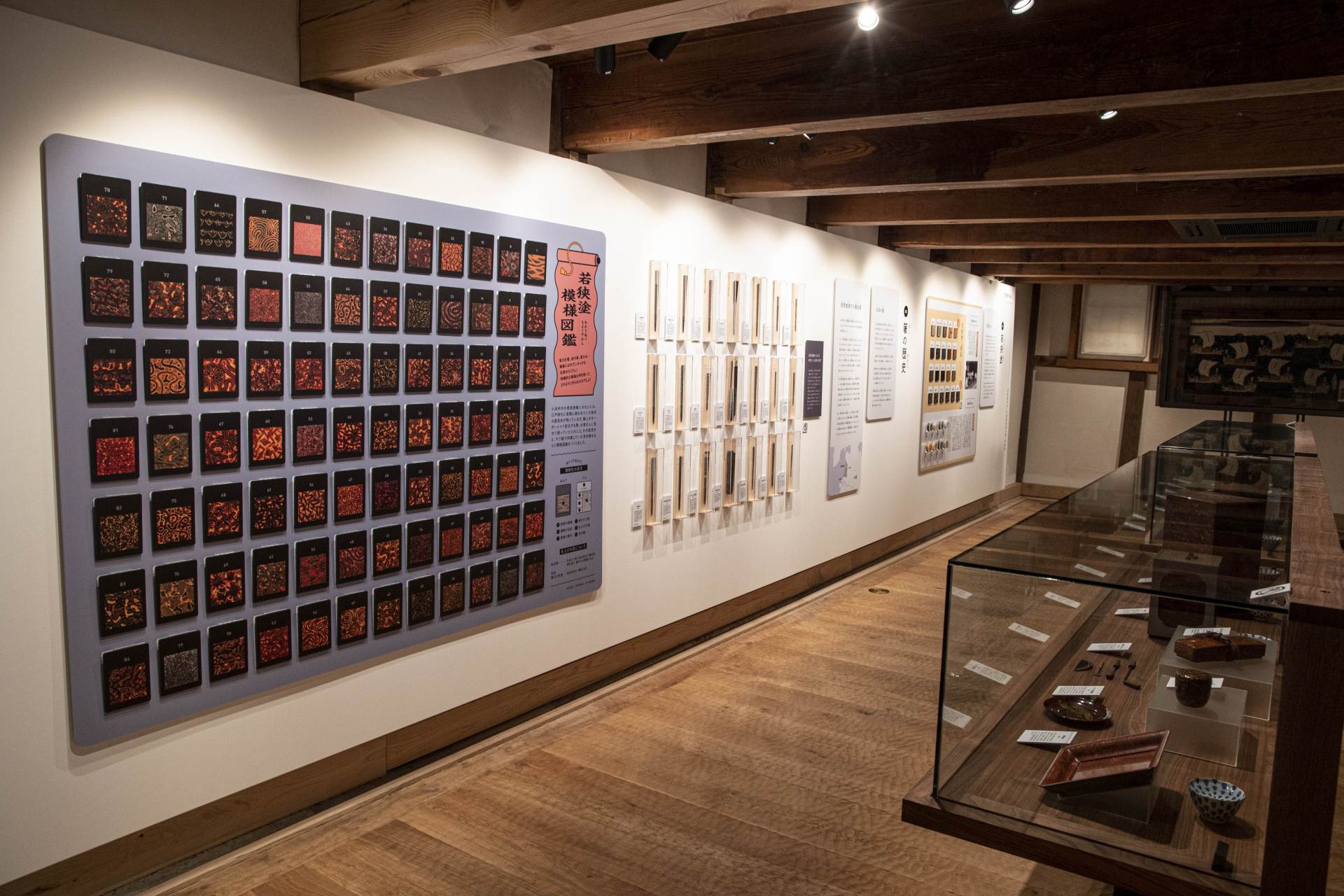 Original Italian food at LA VERITA
Also located within walking distance of the waterfront in Obama is Italian restaurant and cheese maker La Verita. The owner-chef, who trained in Italy and also speaks Italian in addition to English, produces his own fresh cheese and uses locally grown Wakasa produce in delicious and surprisingly creative Italian cuisine.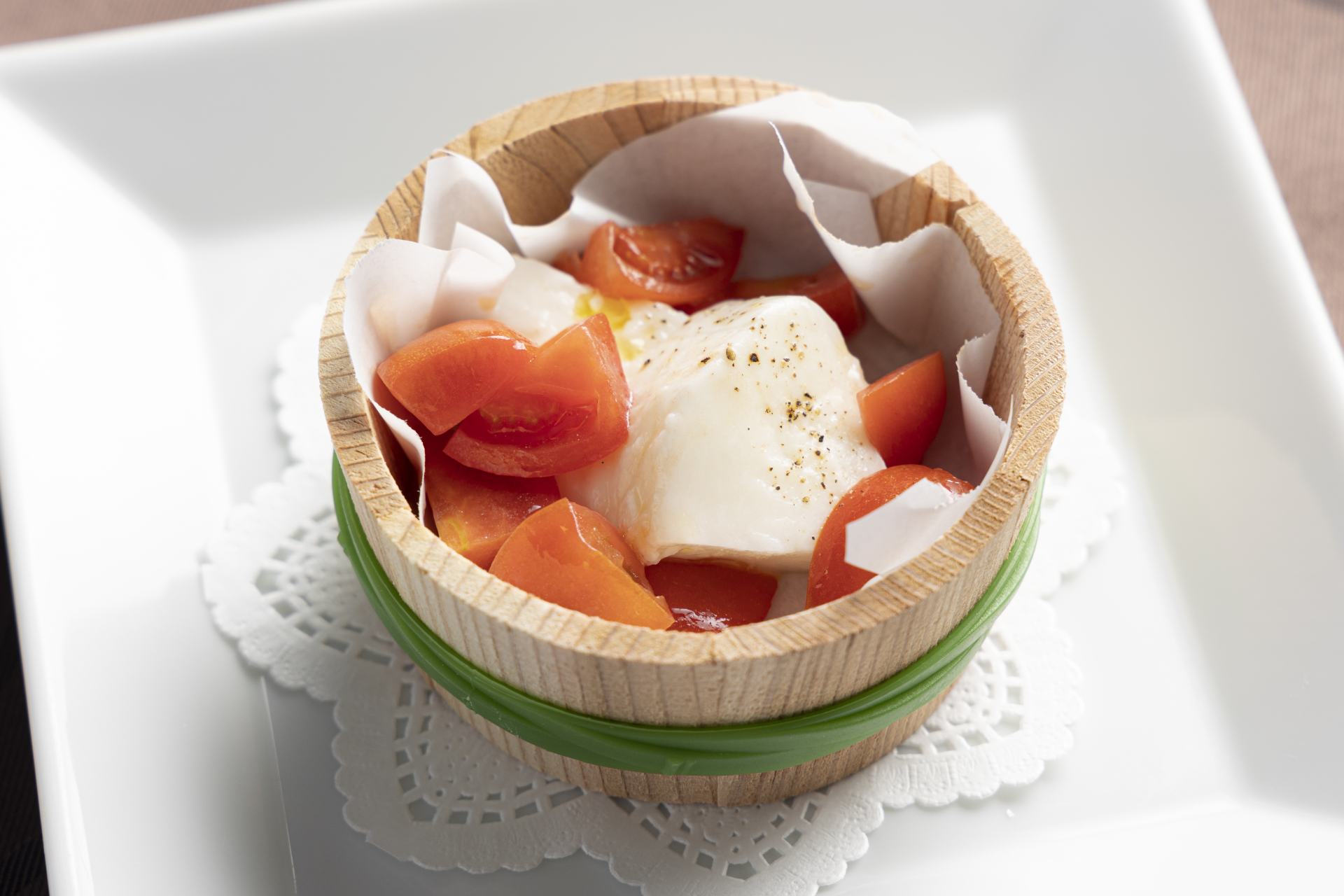 More than simply promoting local production for local consumption however, the owner also places great importance on his relationships with local producers, seeking to give a sense of purpose especially to the older generation by providing an outlet for their crops. La Verita is open for lunch and dinner, and offers course meals with a wide range of prices.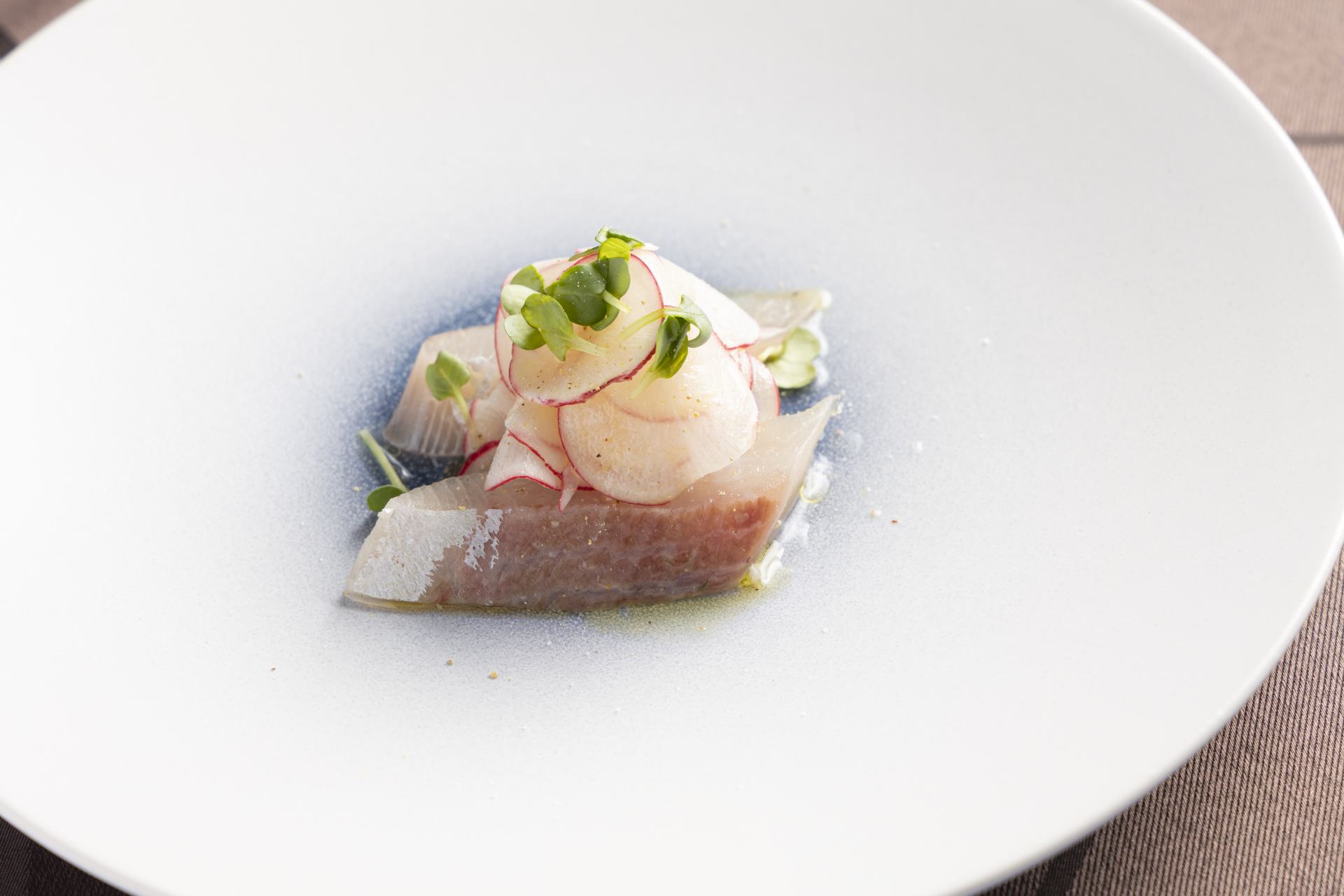 Myotsuji Temple, a National Treasure, & Japanese Inn Matsunaga Rokkan
Along one of the Saba Kaido routes in the foothills surrounding Obama, is one of Fukui's true historical gems, Myotsuji Temple. Founded in 806, the temple grounds feature a stately wooden main gate atop a flight of stone steps, a weathered three-story pagoda and subdued yet elegant main hall. Both the main hall and pagoda date back to the 13th century, and unusual among such ancient sites, it is also possible for the general public to participate in early morning "ajikan" meditation in the main hall.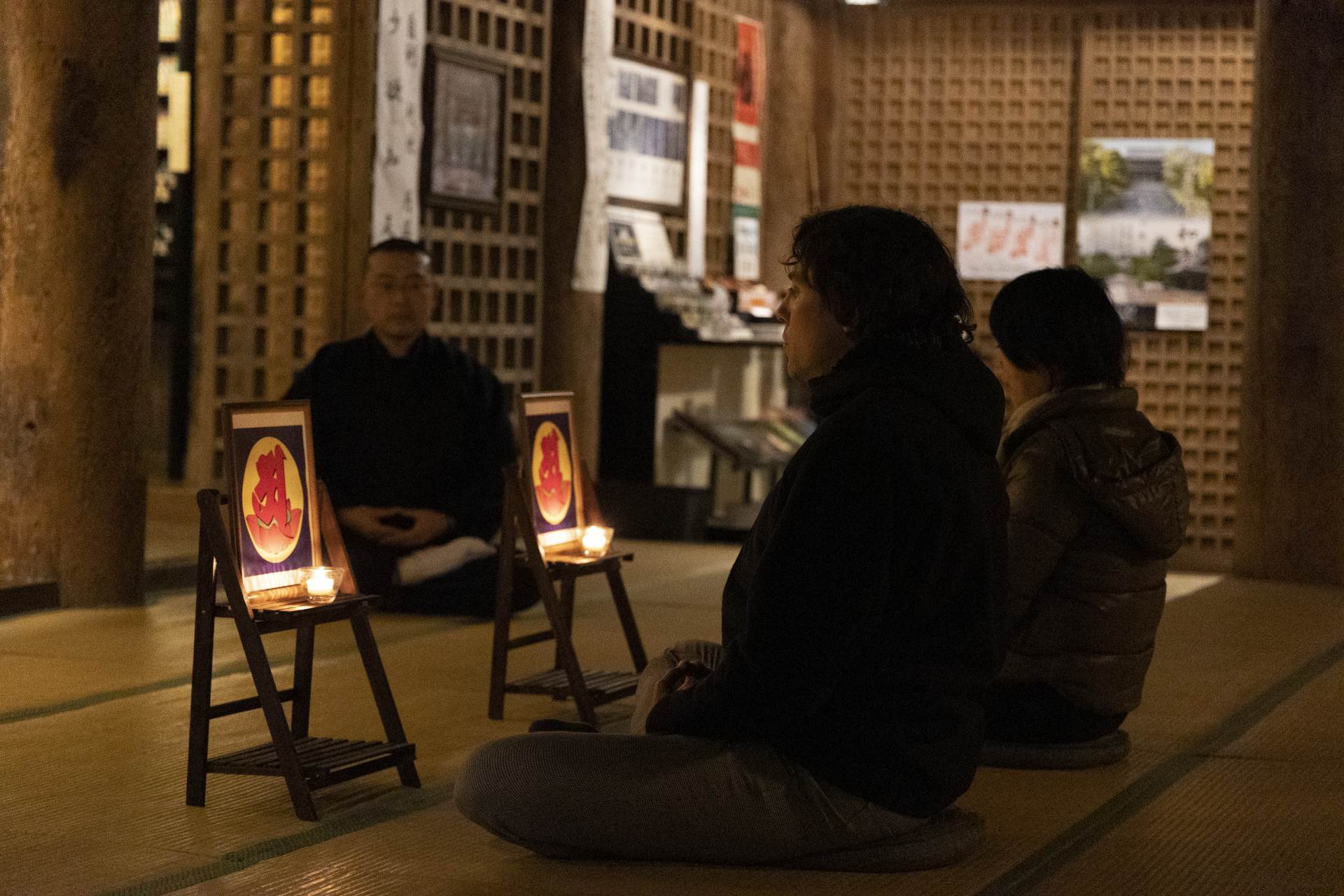 Although the temple does not offer lodging on site, the tranquil Matsunaga Rokkan Fujiya ryokan is located within walking distance. Based on the concept of "opening up beyond the five senses," one can practice mindfulness here by participating in early morning meditation at Myotsu-ji Temple, harvesting vegetables from the inn's own farm, and dining on beautiful and gorgeous creative vegetarian cuisine.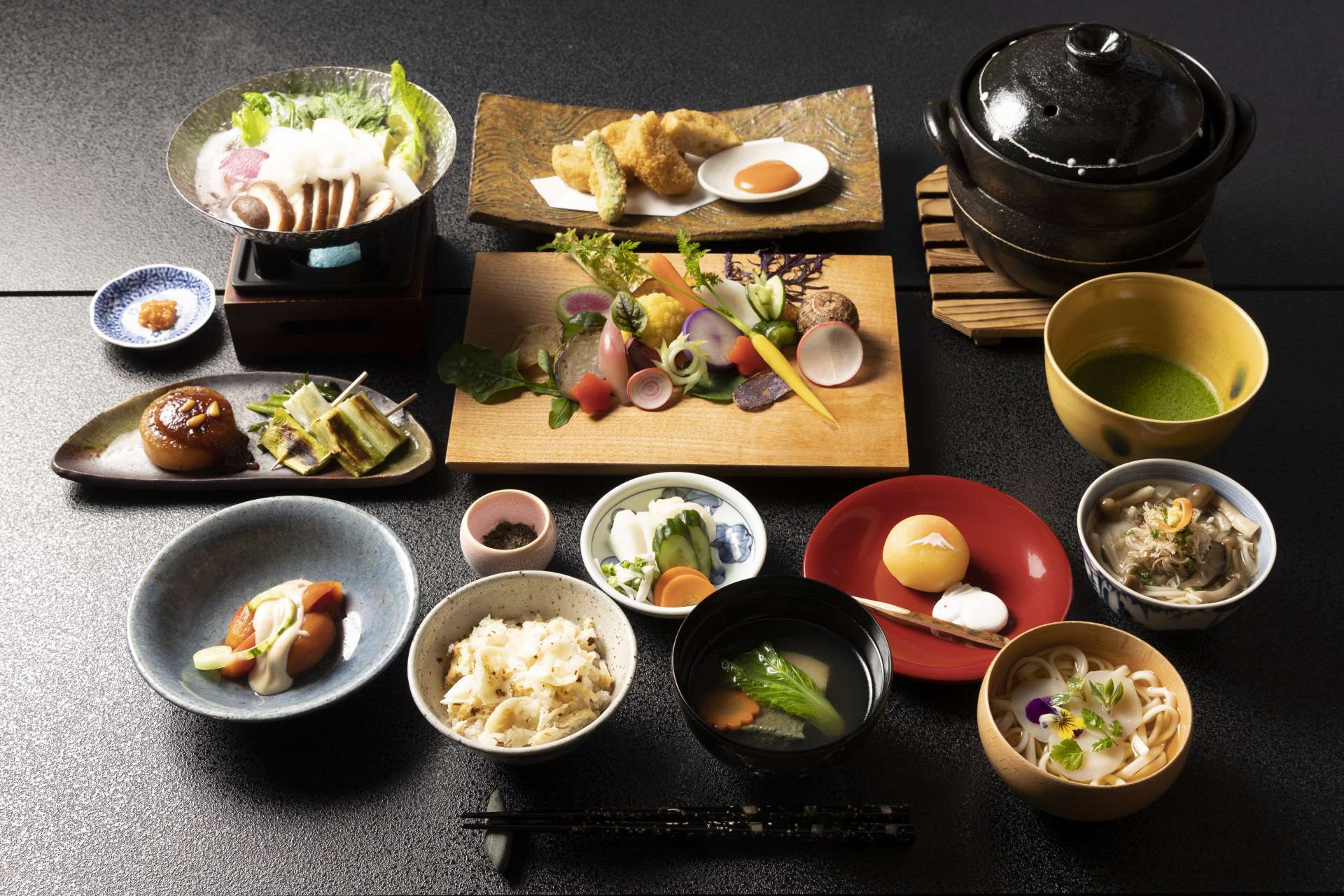 Matsunaga Rokkan Fujiya offers five rooms of various sizes and configurations. These include those with the typical comforts of a countryside Japanese inn such as tatami flooring and traditional futons, as well as rooms with Western beds. However, visitors may not want to confine themselves to their quarters for too long, thanks to an inviting large common area equipped with a bookshelf and fireplace for the colder months.
SOWER
The Kohoku area of Shiga Prefecture, located on the Saba Kaido between Obama and Kyoto, has a rich culture of fermented foods, brewing, and traditional fishing nurtured over a long and unique history. Restaurant SOWER situated inside auberge L'Hôtel du Lac in the Lake Biwa National Park has clearly nurtured and passed on this culture. The American-born chef surprised us with innovative cuisine that reads and reinterprets the history and climate of this unique land. The pairing of one drink with each dish, including local sake, wine, and cocktails, was truly enjoyable, and the dinner time flew by.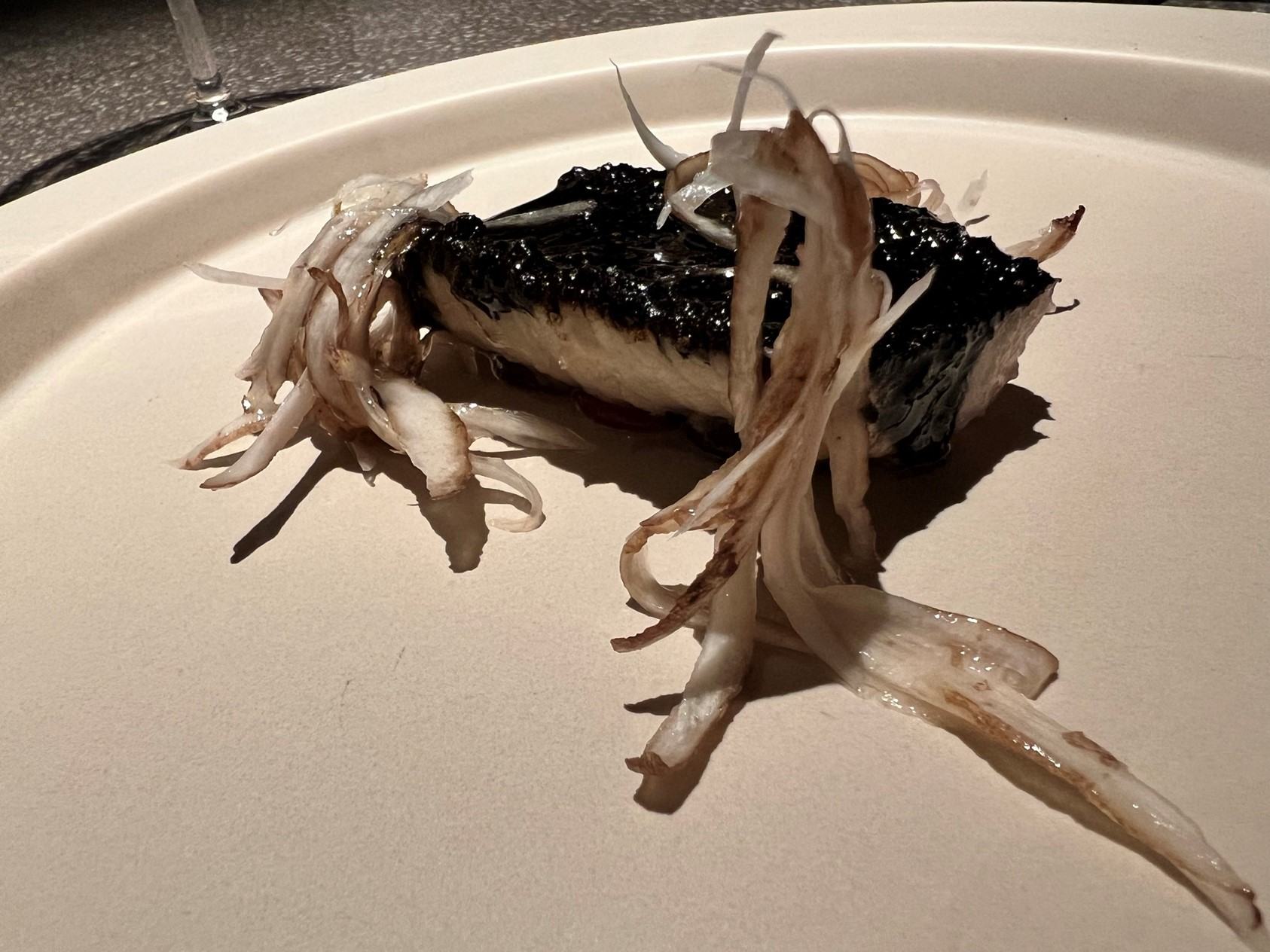 Kumagawa-juku
While most of the old Saba Kaido routes have been amalgamated into modern day roads for vehicular traffic, some sections of the ancient highway have been preserved. One such place is Kumagawa-juku, a post town (rest stop) established in 1589.
Thanks to designation as a Preservation District for Groups of Traditional Buildings, most of the structures here retain their period architecture. Strolling around the 1.1-kilometer-long narrow street between the mix of residences, shops, museums, cafes and inns, occasionally accompanied by the sound of water streaming down the roadside canal, it's not hard to imagine the sights and sounds that greeted foot travelers over 150 years ago.
Fortunately, Kumagawa-juku has largely weathered natural disasters. Yet local businesses like DEKITA Inc. are now working to fight the destruction of time and neglect. Led by Fukui native Sota Tokioka, the company is taking a multi-pronged approach with their Yao-Kumagawa project, hoping to revitalize the old post town and boost the local economy. Inside DEKITA's main office occupying the premises of an old wholesaler, the company sells locally-made products ranging from pottery to foodstuffs such as tea and mustard seeds.
To simultaneously combat the problem of abandoned buildings and accommodate overnight stays, DEKITA also transformed several old structures in town. While their facades retain traditional design, the attractive interiors have been completely renovated with modern, comfortable baths and bedding.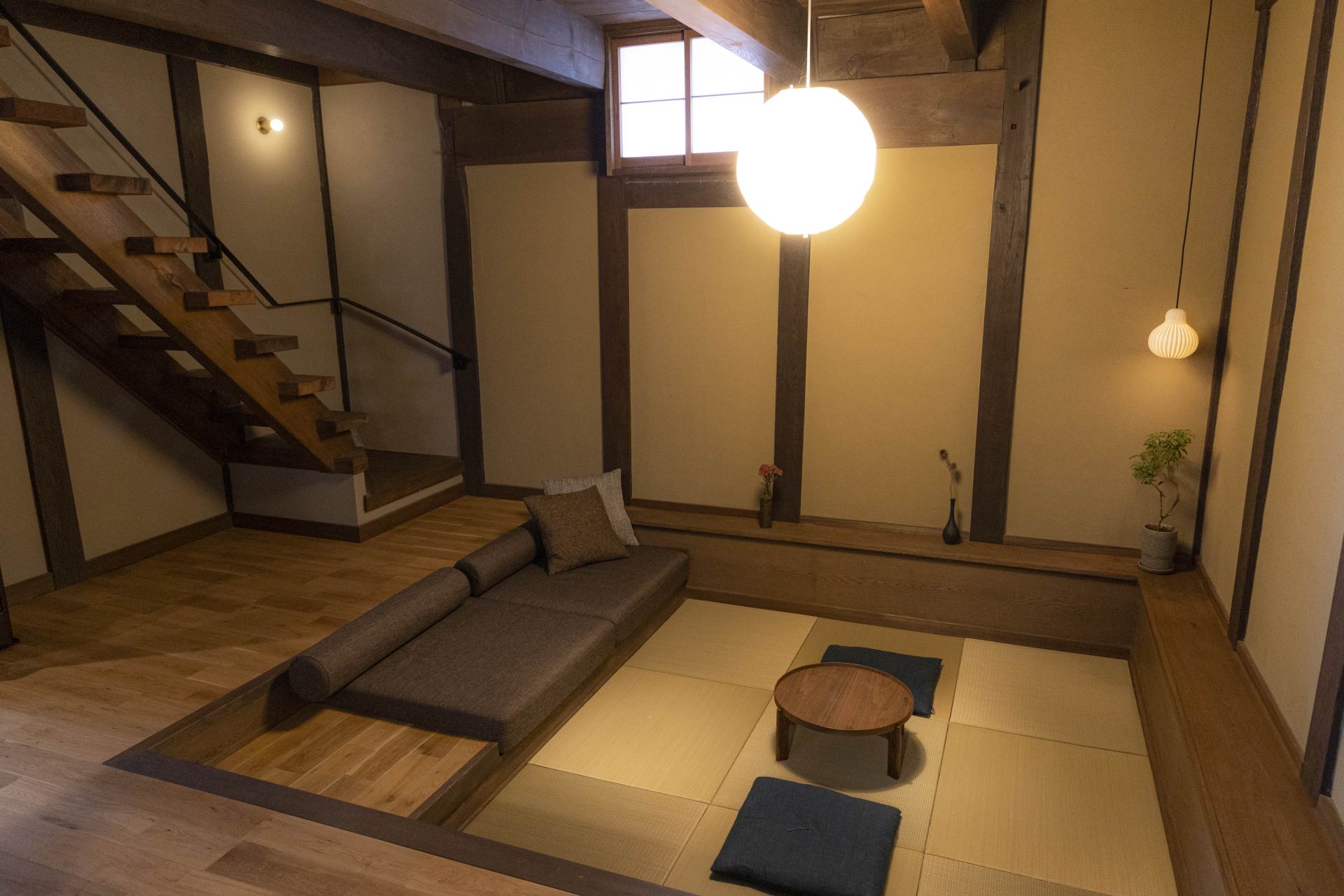 Thanks to extensive makeovers of the interior structures, ceilings are spacious, and rooms are filled with soft, warm lighting. Though Yao-Kumagawa's accommodations feature well-equipped modern kitchens, guests can opt to have dinner prepared and delivered by locals in town, serving up something no restaurant can match - authentic home cooking.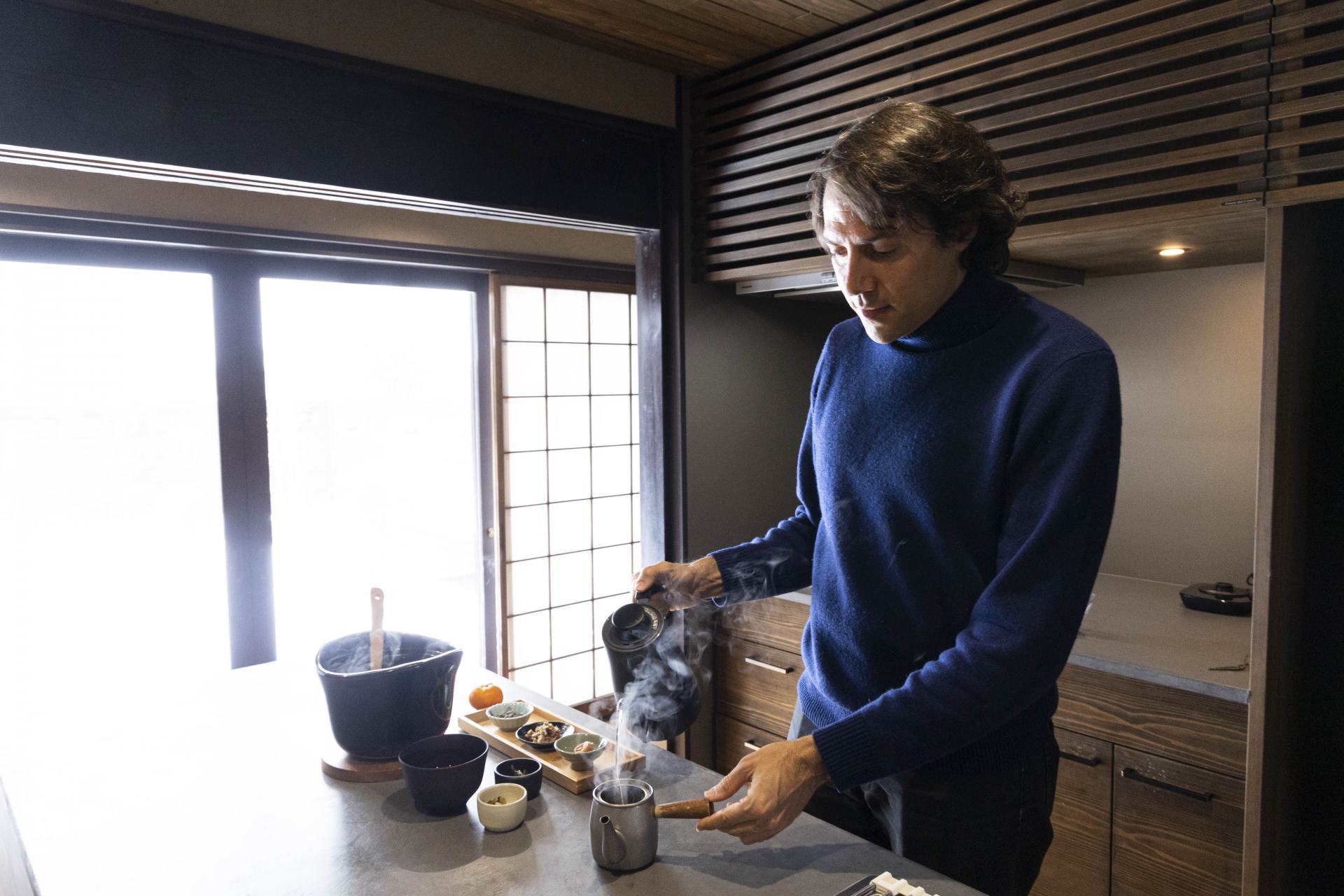 Yao-Kumagawa also offers visitors the chance to try cooking with a fully-functioning kamado, a traditional wood-burning stove that was a staple in Edo-period Japanese kitchens before the modern conveniences of gas and electricity. Providing only the most essential support, staff encourage participants to figure out how to light the stove fire and successfully cook rice as well as miso soup. Through its products, lodging and activities, Yao-Kumagawa provides a window into the world of old Japan, which grows ever fleeting by the day.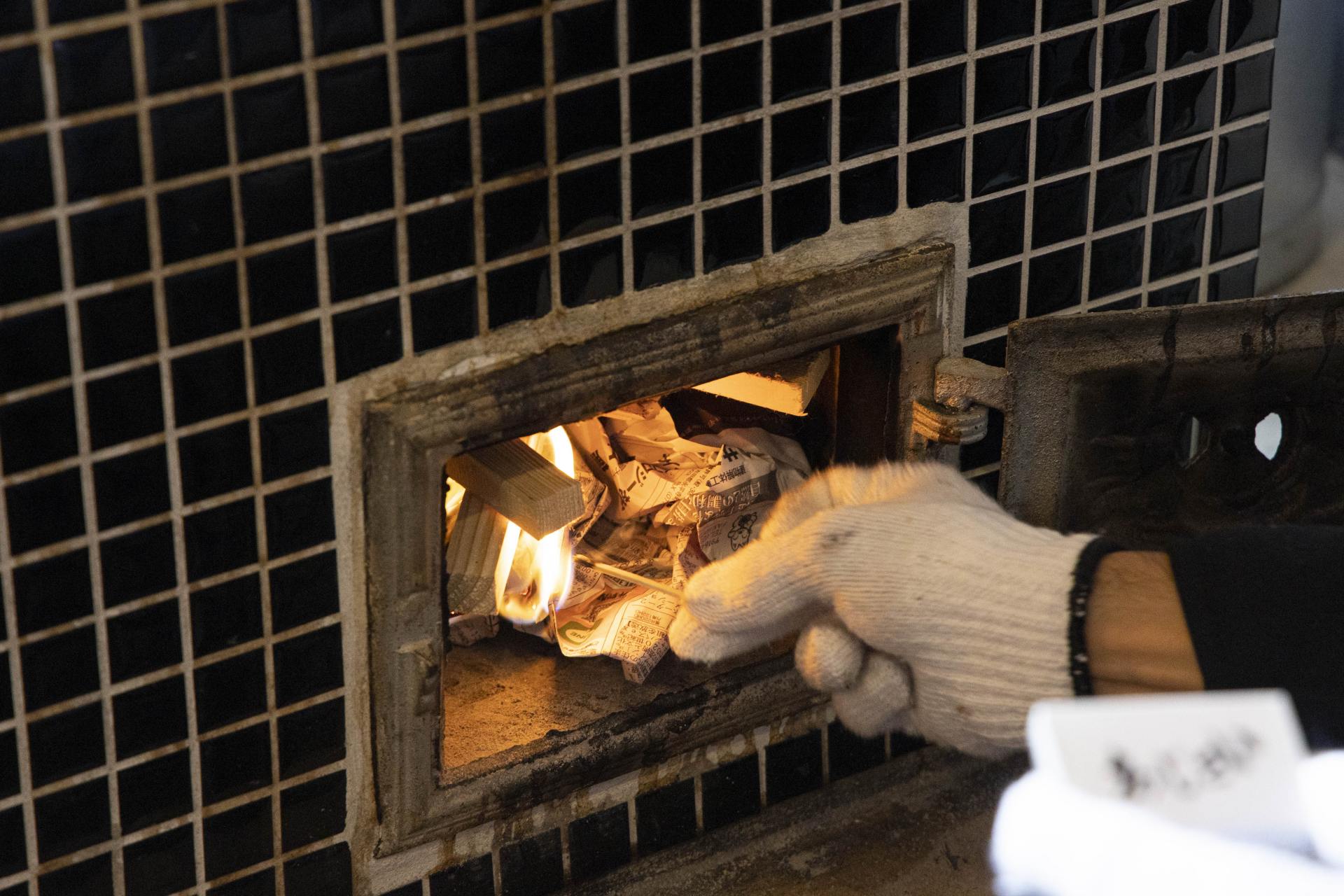 After checking out, we resume our journey on the Saba Kaido, crossing through dense forests of Japanese cedar as we wind down into northern Kyoto. The increasing prevalence of soba noodle shops featuring saba, as well as occasional sabazushi (saba sushi) restaurants along the highway make much more sense now.
Finally, we are in the heart of Kyoto, and all too soon, at the terminus of the Saba Kaido, a location marked by a tall stone marker standing to the side of Demachi Bridge over the Kamo River, near Shimogamo Shrine. Just a couple hundred meters away is the Imperial Palace, and while the finest Wakasa ingredients were delivered to the emperor, the remainders made their way further down to Nishiki Market, known as Kyoto's Kitchen.
Nishiki Market, a.k.a Kyoto's Kitchen
Though no longer a wholesale market but a retail market full of shops and restaurants, Nishiki Market welcomes both the tourist and the local in equal measure. Nearly any kind of food or ingredient that is quintessentially part of Kyoto can be found here, and naturally, that includes Saba Kaido-transported ingredients from Wakasa as well (albeit by truck). A dizzying array of sights and smells, along with ambitious vendors dishing out samples could easily make the five-block-long shopping street the day's lunch spot, but room must be spared for the culmination of our journey.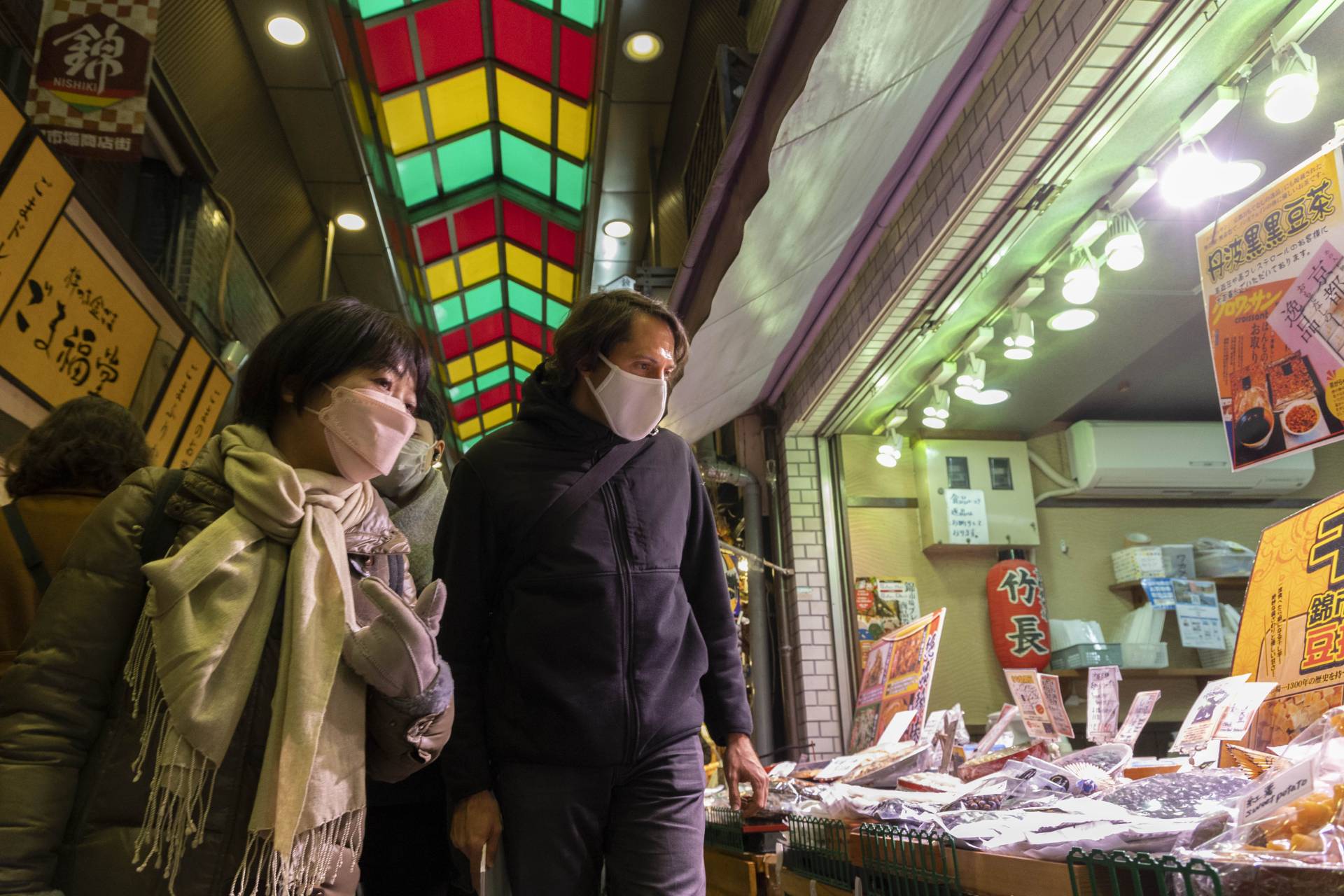 Soujiki Nakahigashi
Not far down the road from the Ginkaku-ji Silver Pavilion and occupying an inconspicuous two-story wooden building lies kaiseki formal dining restaurant Soujiki Nakahigashi. As one would expect of a Michelin-starred establishment, owner-chef Hisao Nakahigashi and his team prepare beautifully arranged portions served in equally appealing tableware.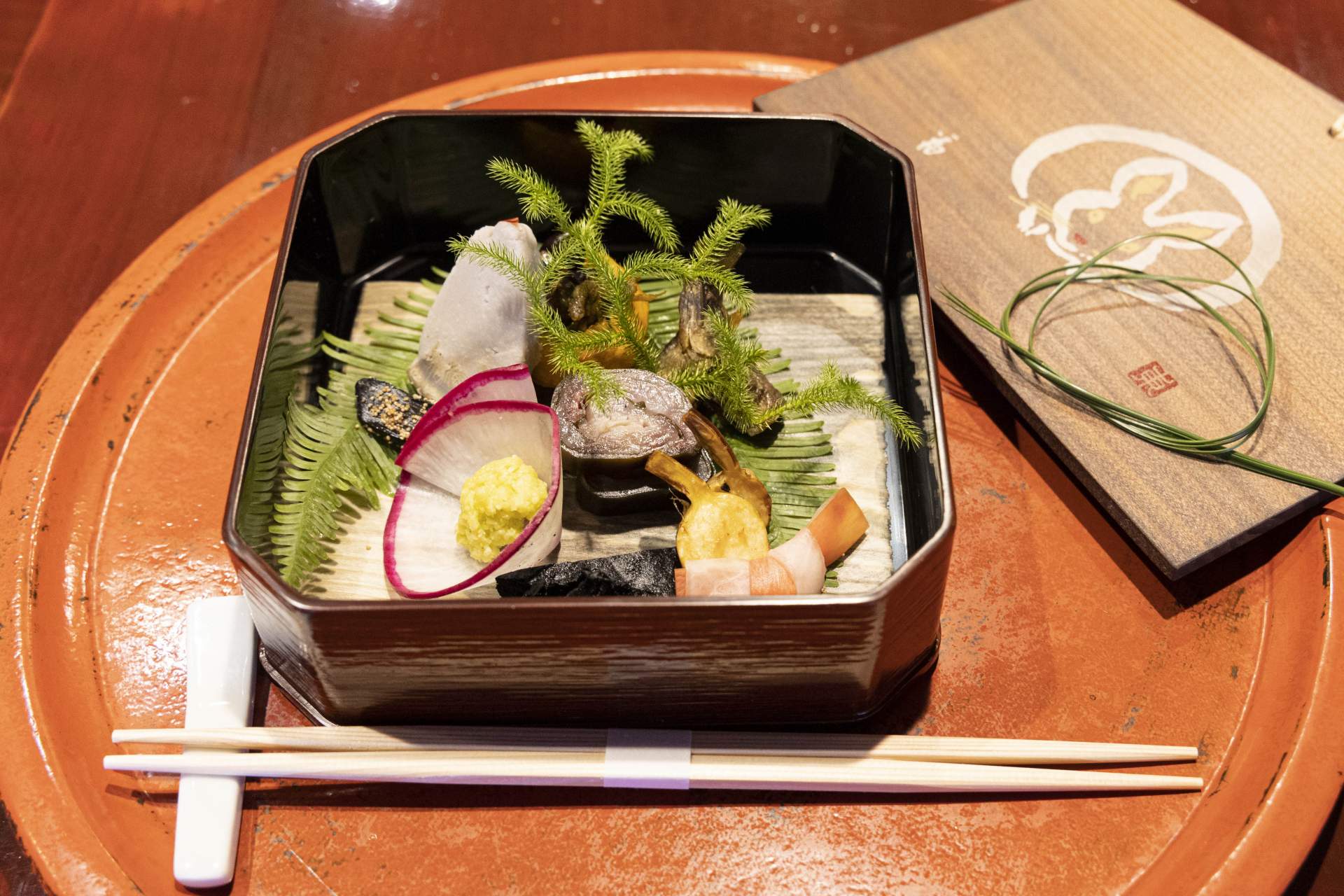 Nakahigashi, who has also been appointed a Miketsukuni ambassador, takes pride in handpicking some of the vegetables used, even going so far as to forage mountain vegetables and herbs in the early morning before the restaurant opens. Under his decades of culinary experience, these carefully selected, and sometimes rather unique ingredients, put into the omakase courses yield flavors and textures that are truly inimitable.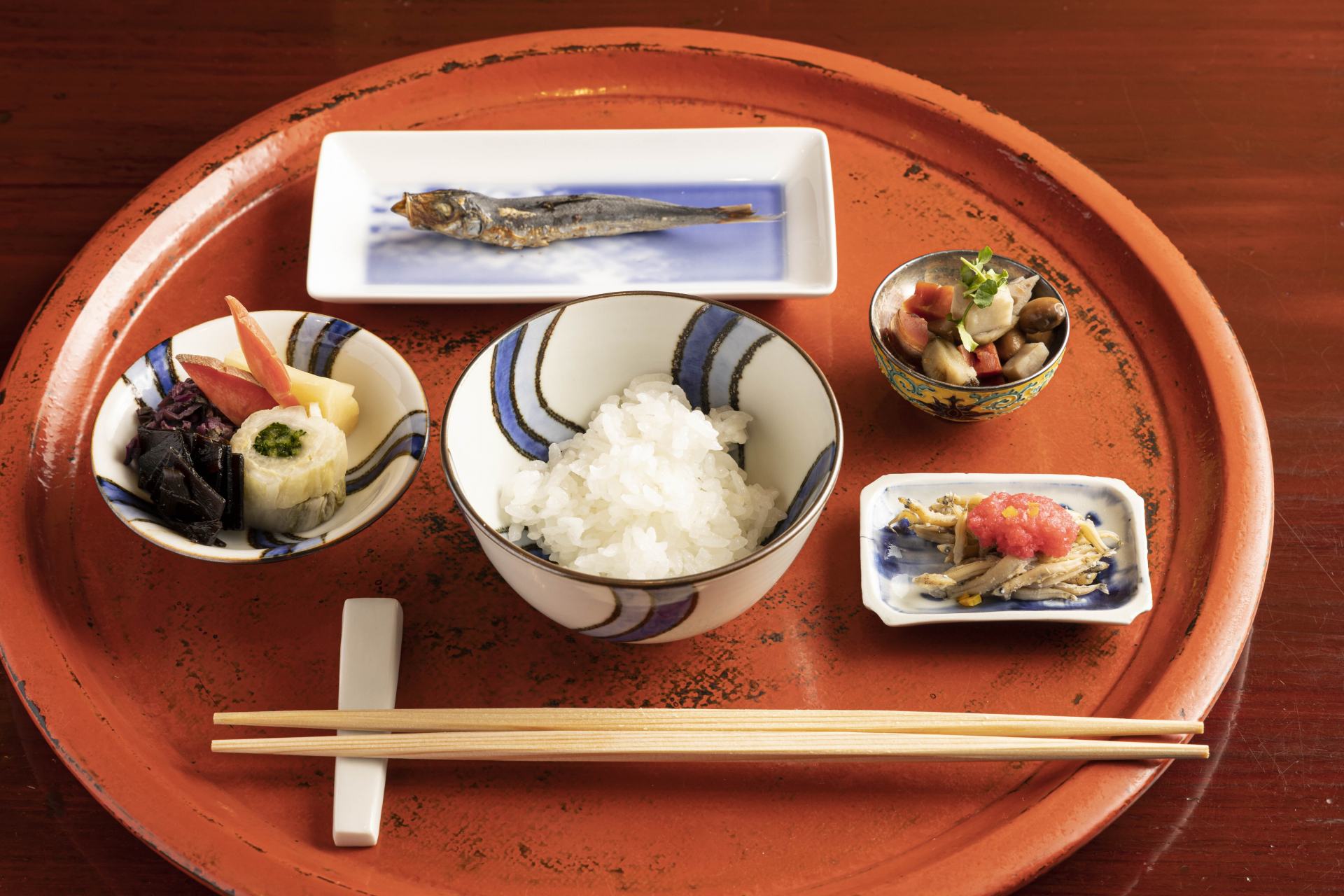 This route that has taken us from sea-facing Obama, over the Saba Kaido and through the mountains to Kyoto's land-locked urban center helps us understand a few new aspects of washoku. Many more, particularly the Miketsukuni, await the next exploration.