Discover Japan: Where Art Meets Nature
Explore: Central Japan, Kansai, Setouchi, and San'in
Dive into an undiscovered, new-to-you Japan, where art and cultural traditions work in harmony with their natural surroundings. From grand art projects that examine the circle of life to 2,000-year-old archeological sites, there is more to Japan than you ever thought possible.
San'in: Embark on an Untamed Coastal Adventure

The San'in region, made up of Tottori and Shimane prefectures, is still an unexplored wilderness for many visitors to Japan. San'in's dynamic volcanic mountain ranges and deeply woven folktales have earned parts of the region both UNESCO geopark and Japan national park statuses.
Start your exploration by scaling the billowing mounds of the Tottori Sand Dunes on foot and taking in the view of the crashing waves of the Sea of Japan from the summit. Boost your adrenaline with a high-flying paragliding tour as you soar above the dunes. After getting acquainted with the dunes, head into the Sand Art Museum across the road to see locally sourced sand transformed into brilliant artworks representing famous sights, legends and folktales around the globe. Using nothing but sand and water, these towering sculptures are crafted once a year and left to slowly disintegrate until the next exhibition is due.
The beauty of the rugged San'in coast is best explored from the sea. Go on a transparent sea kayak tour on the Uradome Coast, where the clear waters offer visibility up to 78 feet (24 meters) below the surface. Uncover dynamic rock formations, and caves shaped by the wind and sea. For those who prefer staying on land, follow the trails along the coast and take a break on a secluded beach to appreciate the enormity of the ocean beyond. For a fully immersive San'in experience, don't forget to feast on the region's rich bounty of seafood: from tender Matsuba crab to plump oysters, curious turban shells and squid, there is much on offer.
To make the most of your journey, download the Discover Another Japan Pass app that offers unlimited admission to major tourist destinations and facilities across San'in and further out to Kansai and the Sanyo regions. Combine it with the JR-West Sanyo-San'in Area Pass for discounted travel on JR-West trains, buses and even ferries.
Getting here and back:
Flights between Tottori Airport and Tokyo Haneda International Airport take approximately 1 hr 20 mins.
For travelers using Kansai International Airport, it's a 3 hr 30 min train journey to Tottori Station.
Setouchi: Nature-inspired Art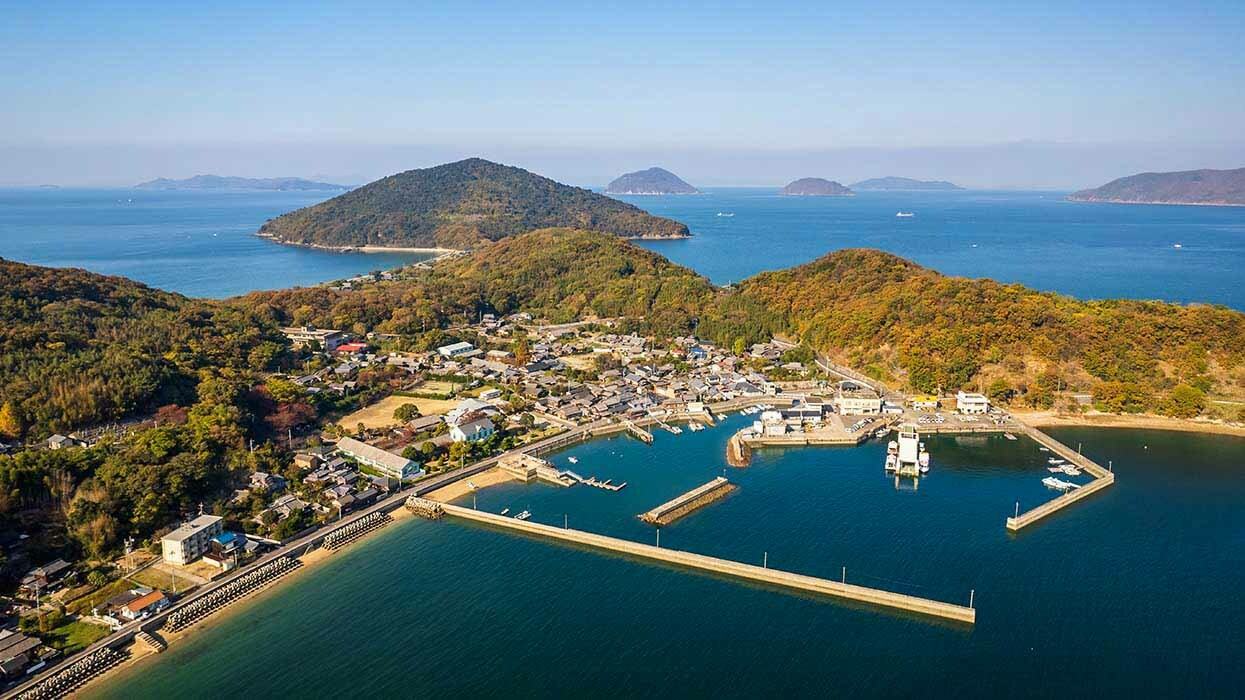 South of San'in, the Seto Inland Sea has served as an important sea route for millennia. Its dotted isles across the waters—when viewed from above, almost look like droplets of green paint on a canvas of deep blue—hide quaint rural villages and, more recently, thanks to the Setouchi Triennale art festival, a slew of art-centric destinations.
blossoms in spring. The summit of Mount Shiude—standing at 1154 feet (352 meters) high—provided a strategic vantage point over sea routes for people over 2,000 years ago. The ruins here remain, but these days the summit offers panoramic views of Japan's largest inland sea. In late March to early April, the cherry blossoms burst forth and create a blushing frame around the idyllic island scenery below.
Explore the closer islands by boarding a ferry at Suda Port for Awashima, one of the venues where the Setouchi International Art Triennale 2022 was held. The journey to the island only takes 15 minutes but there are limited daily departures. Once on shore, rent a bicycle and visit The Missing Post Office, a 'living' art installation created by Saya Kubota, where letters without addresses find a home. Visitors can submit their own letters, though advance registration is required. Make sure to drop by the Awashima Artists' Village, an artist-in-residence facility housed in a former junior high school building. Here, up-and-coming creatives have the chance to immerse themselves in their work.
Return to Mitoyo City's mainland in the late afternoon to catch Chichibugahama Beach's enchanting reflections at sunset. At low tide, emerging tide pools serve as mirrors, creating mesmerizing double skies both above and below. Said to be reminiscent of Bolivia's Salar de Uyuni salt flats, this natural phenomenon is as rare as it is beautiful.
Getting there and back:
Flights between Takamatsu Airport and Tokyo Haneda International Airport take approximately 1 hr 20 mins.
For travelers using Kansai International Airport, board the Tokaido-Sanyo Shinkansen from Osaka to Okayama (approximately 45 mins) then change to the JR Shikoku limited express train Nanpu, for a roughly 45-minute trip to Tadotsu Station. From here, it's a 15-minute ride to Mitoyo City's Takuma Station via the Rapid Sunport Nanpu Relay.
Kansai: A Treasure Trove of Historic Beauty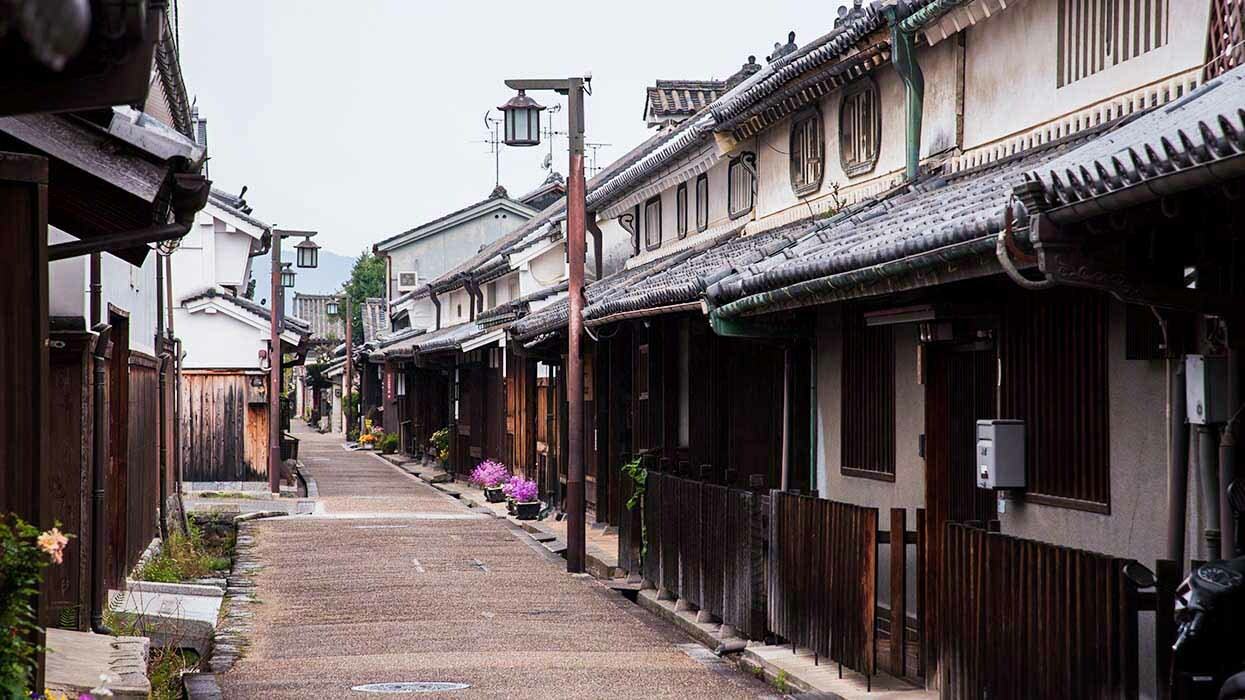 The ancient capital of Nara—Kyoto and Tokyo's predecessor—still flourishes with its curated traditional streetscapes, ancient temples and shrines, and culinary heritage boasting both heirloom vegetables and delectable sake.
Venture into central Nara City's traditional Naramachi district to discover its artisanal crafts, locally sourced, farm-to-table restaurants and cozy atmosphere. Nara is known as one of the birthplaces of modern sake, with one theory being that monks at Shoryakuji Temple discovered a safe method of refining the brew into the high-grade drink we know and love today. Sampling some locally crafted brews is a must. Start with Imanishi Seibei Store, which offers tastings of its internationally recognized Harushika brand. Make the gastronomic experience immersive by staying at Nipponia Tawaramoto Maruto Shoyu, a luxury accommodation inside Nara's oldest soy sauce brewery.
Set out on a walk in the early morning or near sunset through Nara Park to spy some of the local residents—the famous bowing deer—to reach Nigatsu-do, a mountainside temple that offers a panoramic view of Nara City and beyond.
For explorations further afield, head down to Imai-cho, a well-preserved Edo-period merchant town a short train ride south of Nara City. You can rent a bicycle at Kashiharajingu-mae Station to venture further around the area. Add Kashihara Jingu Shrine —said to be built on the palace site of Japan's first emperor—to your itinerary for a soothing, peaceful escape from the busy world around you. Those visiting in autumn should make a stop by the beautiful cosmos fields around the Fujiwara Palace Ruins.
Getting Here and Back:
Flights between Osaka's Kansai International Airport and Tokyo Haneda International Airport take approximately 1 hr 20 mins. From Osaka Station, board the Osaka Loop Line Yamatoji-Rapid towards Nara, a 50-minute journey.
Central Japan: Medieval Robotics and Island Art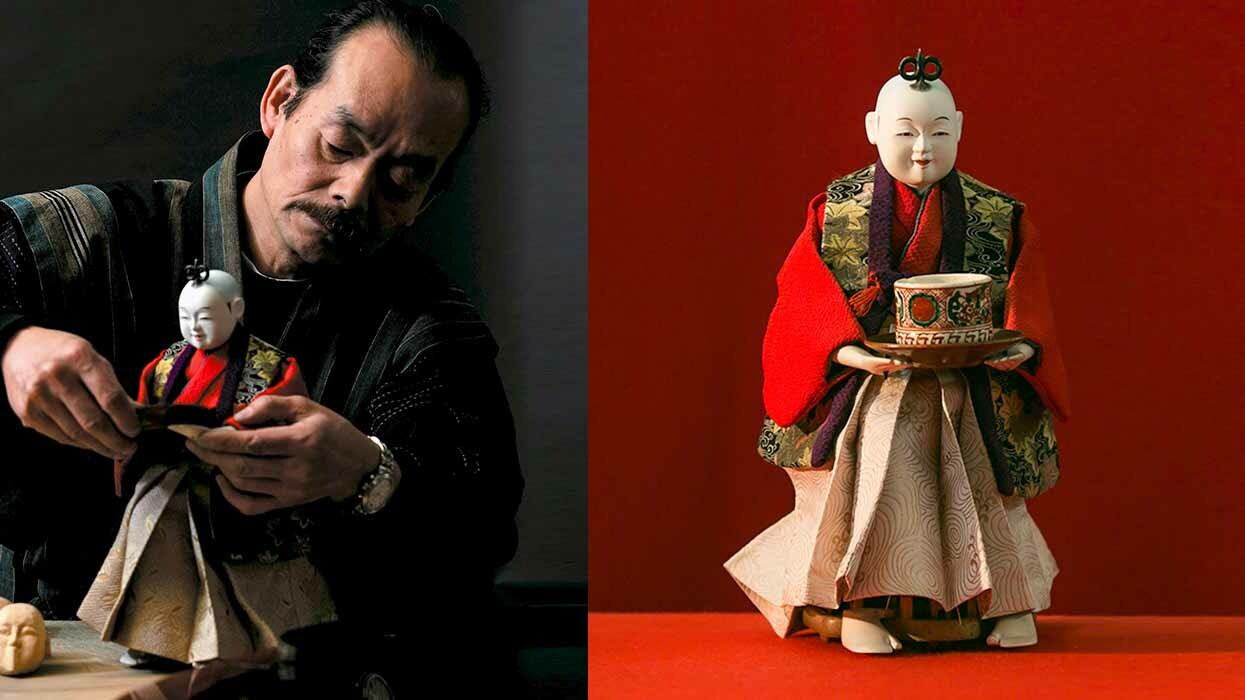 Known as the heart of Japan, Aichi Prefecture and its capital, Nagoya City, are best known as industrial and transport hubs connecting western and eastern Japan. However, the region's rich history boasts decisive battles, fascinating castle towns and even the beginnings of Japan's robotics industry.
Using Nagoya City as a base, head out to Nishio City's Sakushima, an island known for art in the beautiful Mikawa Bay. Rent a bicycle on the island to get around and see the over 20 outdoor art installations dotted around this idyllic space. Ohirune House is a three-meter-high cube that allows visitors to clamber inside and savor the sound of the ocean from a tiny personal hideaway. Kamome-no-Chushajoh, or 'Seagull Parking Lot' in English, gathers fowl-shaped weathervanes indicating which way the wind blows. While on Sakushima, make sure to experiment with the variety of seafood donburi (rice bowl) to sample the island's rich cuisine.
Deeper in Aichi Prefecture, you can get a taste of history at Inuyama City's 16th century castle and its approach on Honmachi Dori, where shops serving traditional treats like genkotsu-ame sweets and more line the street. The castle overlooks the Kiso River, which was long an important strategic point in the region. It now marks the border between Aichi and Gifu prefectures.
Visit the Imasen Inuyama Karakuri Museum, which displays the intricate mechanized karakuri dolls, sometimes known as the world's first robots (or robot prototypes). Smaller automata are often playful creations which move in delightful manners—likely entertaining lords of yore for hours. The larger ones serve as moving parts to traditional festival floats across Japan. To see the making of these extraordinary crafts in person, Tamaya Shobei the 9th, the last remaining karakuri craftsperson, holds regular workshops.
Getting Here and Back:
Nagoya is easily reachable by Tokaido-Sanyo Shinkansen from both Osaka (approximately 50 mins) and Tokyo (approximately 1 hr 30 mins).