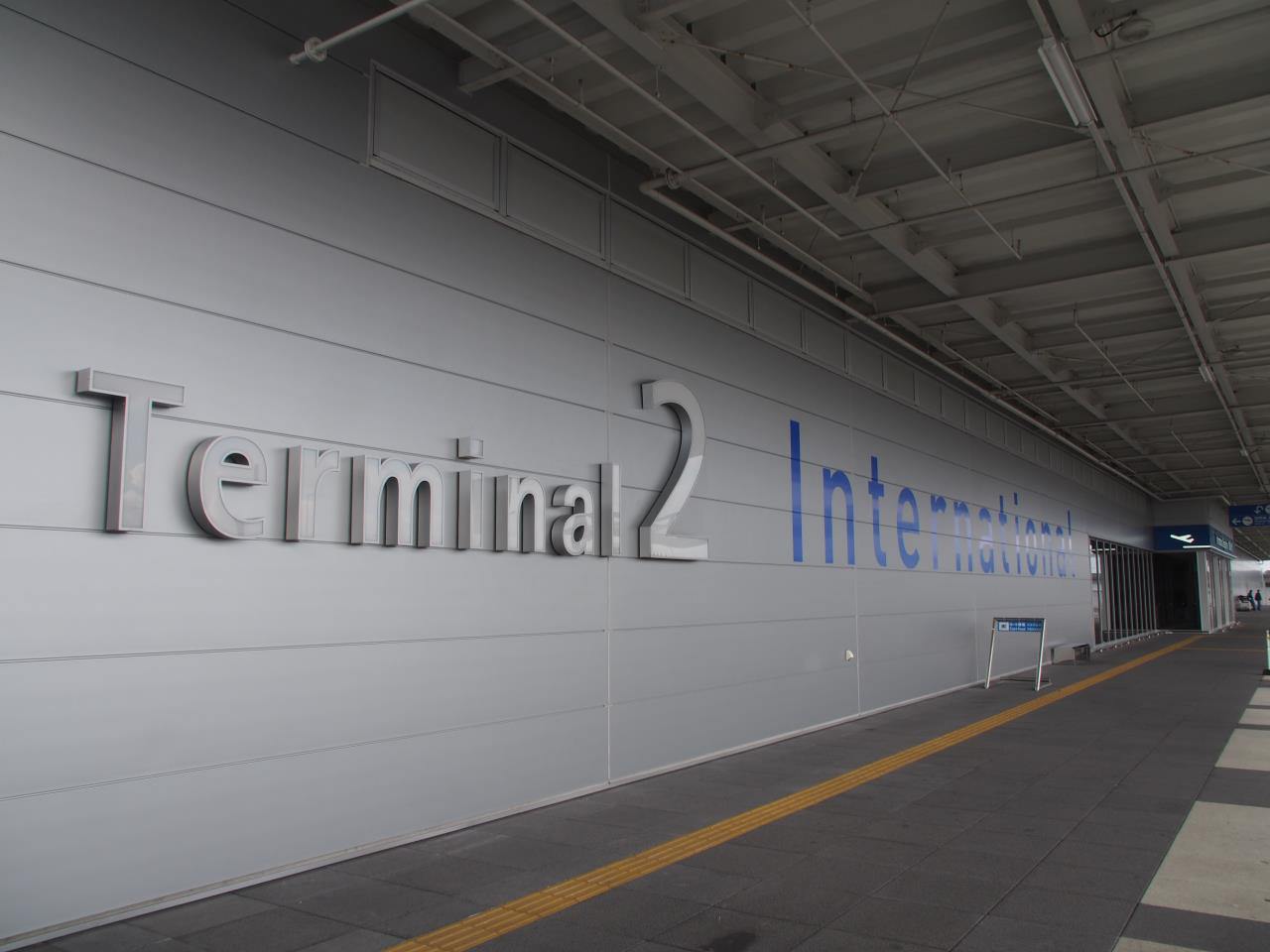 Terminal 2 Building
There is a 24-hour free shuttle bus which runs direct to Terminal 1's Aeroplaza from Kansai Airport Station. There are simple signs to the station to avoid confusion. Buses leave on the seven minute journey every five minutes between 7am and 10pm. The bus stop is located just outside the international arrival gates.
Like Terminal 1, limousine buses connect Terminal 2 through to Osaka city as well as many other major cities in the Kansai region, including Kyoto, Nara, Kobe, Wakayama etc, making them a convenient choice for getting around.
They are especially convenient for flights arriving into Terminal 2 as there is no need to transit across to Terminal 1.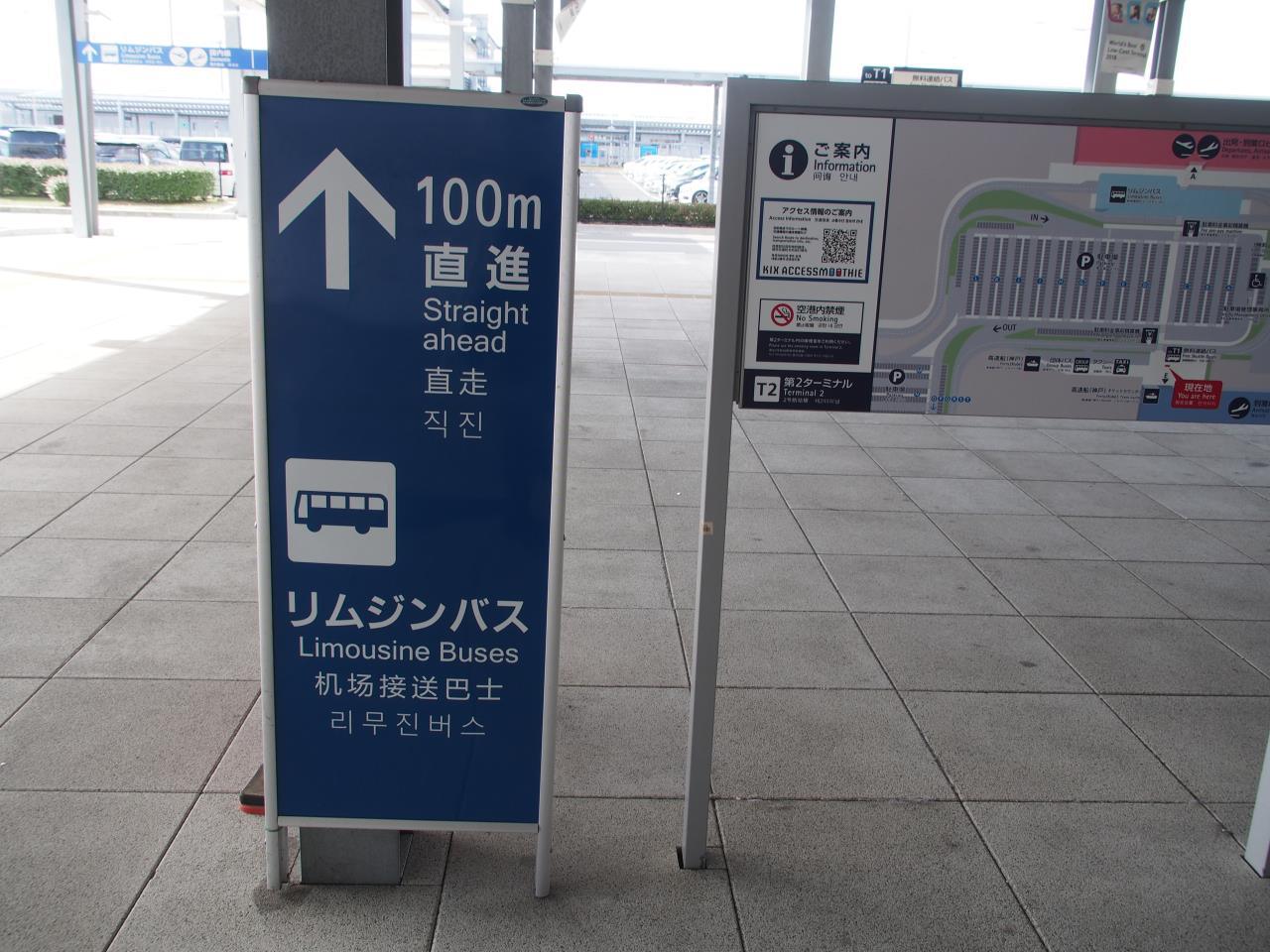 The limousine bus stop is located 100 meters straight ahead after exiting the international arrival gates. All destinations are displayed in English. As in Terminal 1, tickets can be purchased from the terminal counter, the ticket office or ticket machines located in front of the bus stop. A high-speed-ferry connects Kansai Airport with Kobe in 30 minutes. The taxi stand is also located right outside the international arrival gates for those wanting direct, convenient access to their hotel etc.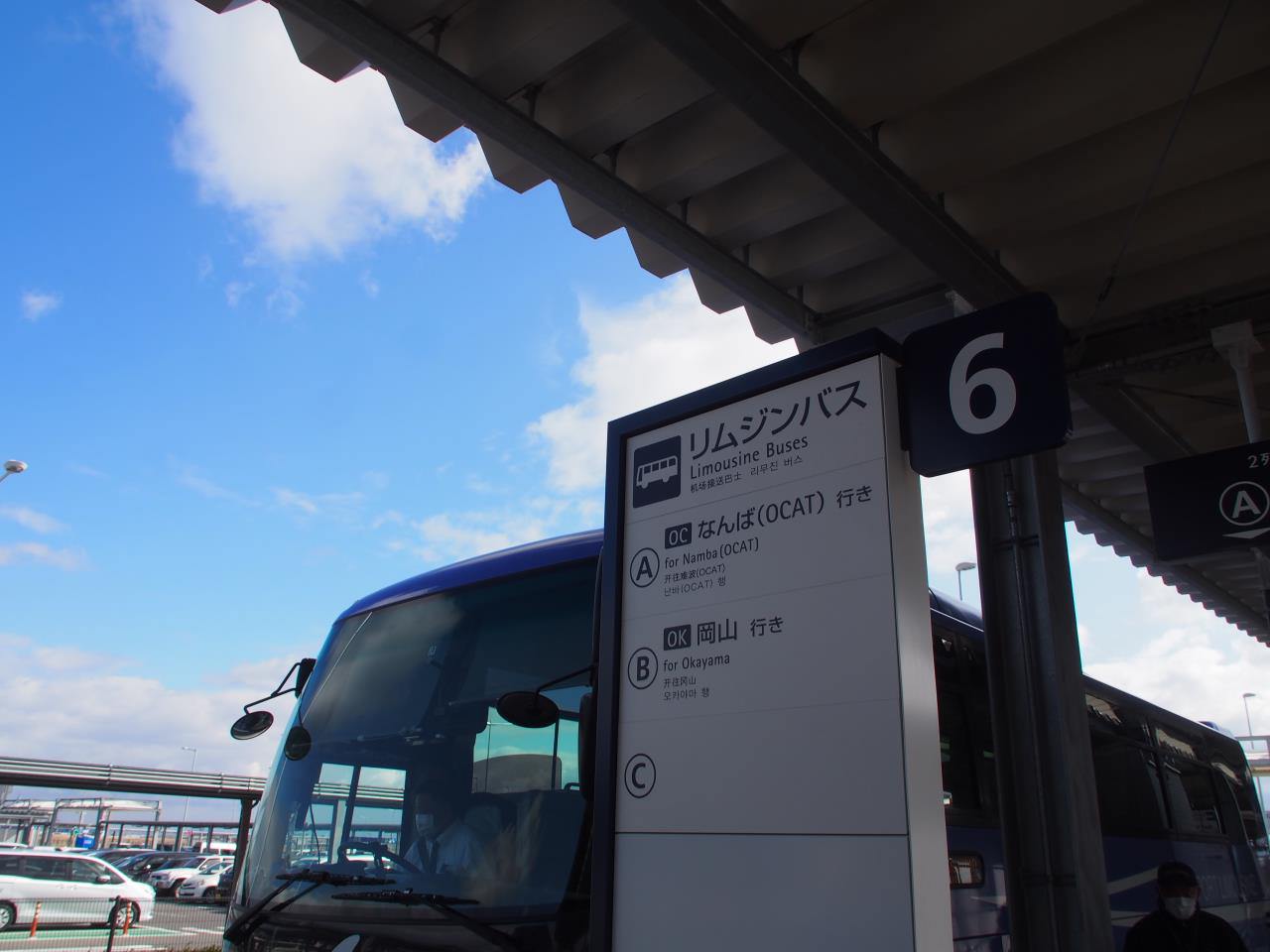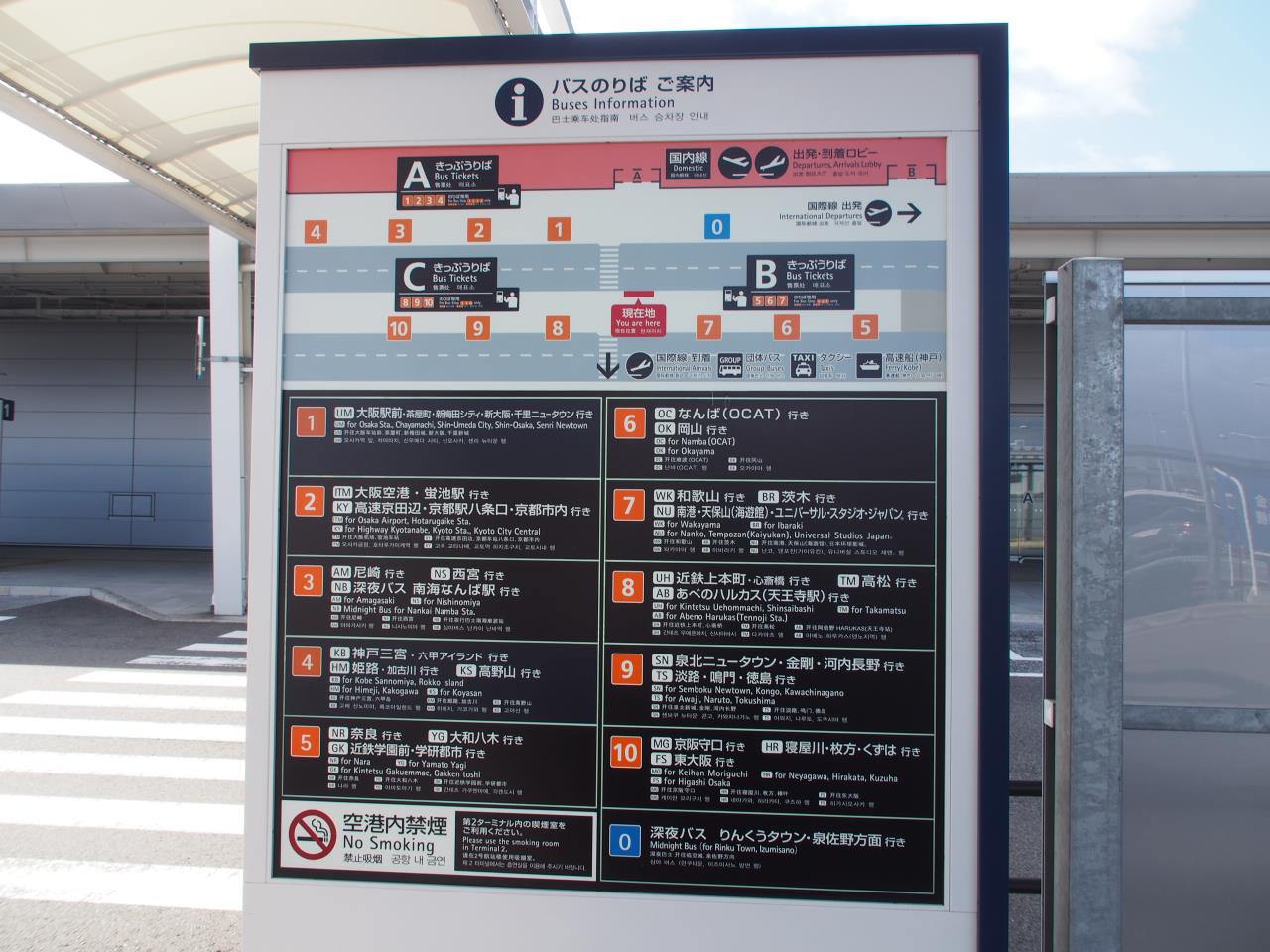 To hire a rental car, take the free shuttle to Terminal 1's Aeroplaza. You'll find the car rental counters on the 1st floor of Aeroplaza near the bus stop.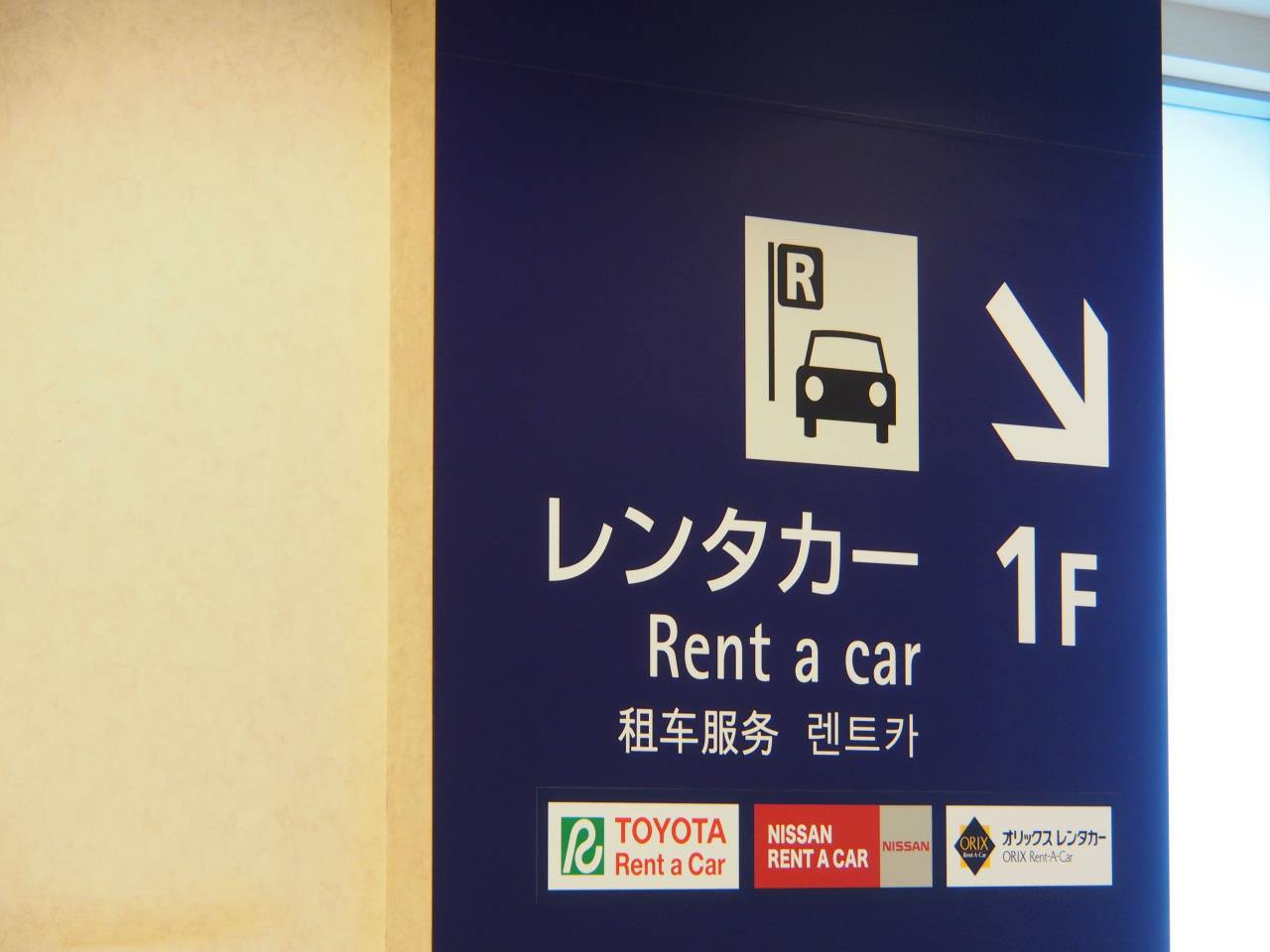 "Kansai Tourist Information Center Kansai Airport" and "Tourist Information Center Kanku-Machidokoro" both offering extensive Kansai travel information, are located inside Terminal 2. Besides giving details on local attractions, they also provide the JR Rail Pass exchange service and various other railway passes for purchase.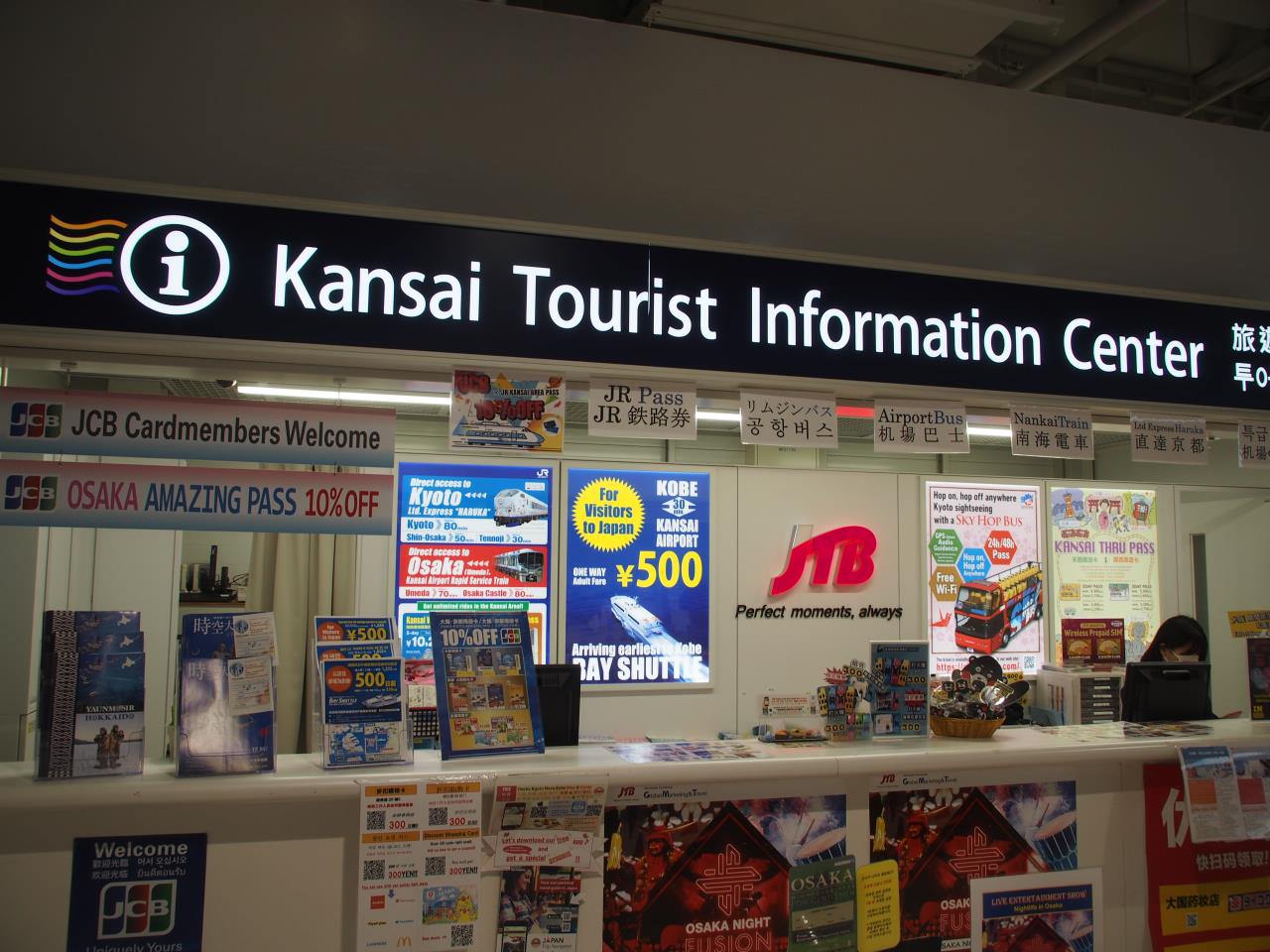 A same-day luggage delivery service is provided at the railway stations or within Terminal 1 and 2 for those wanting to transport baggage from the airport direct to their accommodation. Enjoy the freedom of travelling hands free from Kansai International Airport.