Embraced in the sea and the mountains, Hyogo prefecture is dotted with many places rich in nature. The superb scenery of the seasons can be seen in each area, with pretty flowers such as cherry blossoms, rape blossoms, and tulips in spring, the coastal beauty of Sea of Japan and Seto Inland Sea in summer, colored leaves in autumn, and snowscapes in winter. A million-dollar night view in Kobe, beautiful coastline of San'in Kaigan Geopark and Ieshima Islands, temples in Tamba for the autumnal leaves, and "flower island" Awaji Island are symbolic photo spots.
Tamba Momiji Sanzan (Kogenji Temple)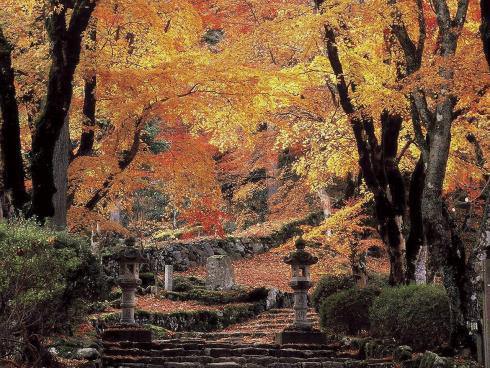 Tamba area is dotted with temples and shrines famous for the autumn colored leaves. Especially Kogenji Temple is counted as one of "Tamba Koyo Sanzan", three temples of red maple leaves in Tamba. There are many historical buildings in the temple precinct. Let's stroll through the temple enjoying the colored leaves. The three-storied pagoda with autumnal leaves are particularly popular photo spot. The best time to see the autumn colored leaves is around November. [More]
Rokko Garden Terrace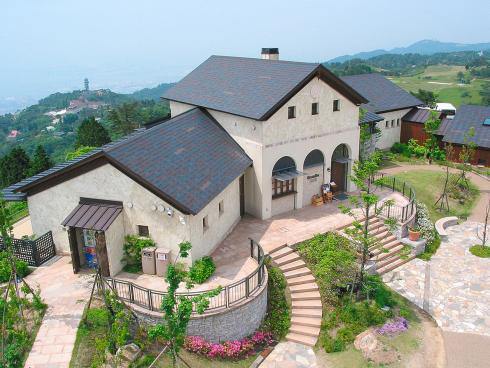 Rokko Garden Terrace is located on the top of Mt. Rokko. There are restaurants, café, and shops. Its observatory is popular for the night view. Also in the daytime you can see Akashi Kaikyo Bridge or Kansai International Airport from the observatory. The Rokko-Shidare is an observatory built with Japanese cypress. You can feel the scent if you enter the observatory room. [More]
Hyogo Park of the Oriental White Stork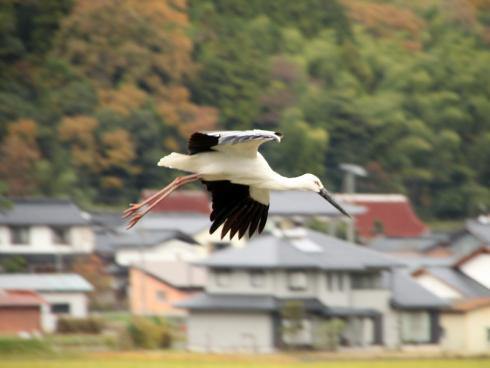 Hyogo Park of the Oriental White Stork have been working to protect and breed "Kounotori" Oriental white stork. Oriental stork is designated as the prefectural bird of Hyogo Prefecture. Toyooka City where the park is located, was the last habitat of storks in Japan. Since September 2005, the park started releasing storks into the wild. The park has an observatory where you can see storks up close. [More]
Check also...