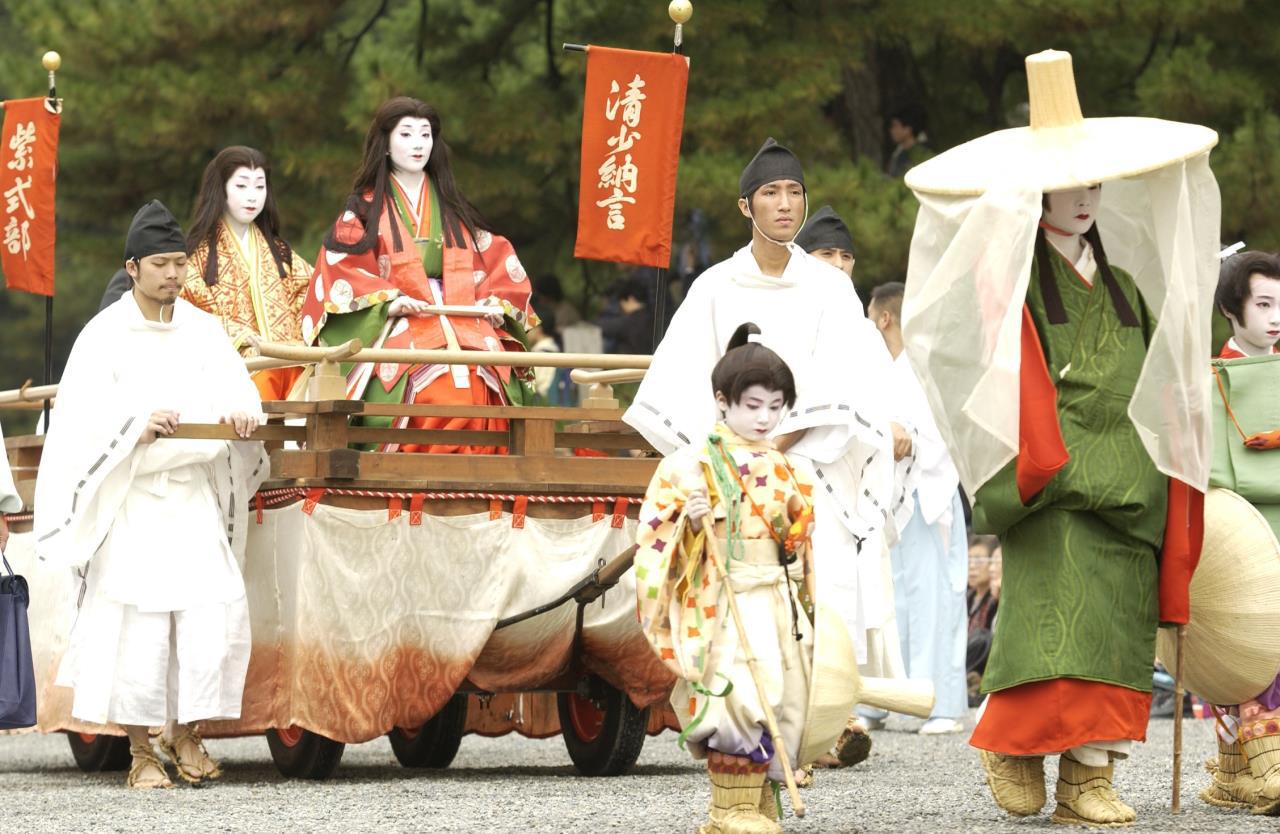 Japan's historical ceremonial clothes and equipment reappear in procession according to their periods
The Jidai Festival is a major festival of Heian-jingu Shrine in Kyoto, the city that was Japan's capital for over 1,000 years. The festival displays the traditional handicraft techniques of the city through what may be considered a moving picture scroll of the history and lifestyles of Kyoto. All details of the clothing and ceremonial equipment for each period procession have been produced in conformance with what strict research into the periods has revealed. Headed by the sounds produced by Yamagunitai (costumed military band) flutists and taiko drummers, the procession involves about 2,000 people and stretches for approximately 2 kilometers. The Meiji Restoration period is presented first, with preceding generations following in reverse historical order all the way back to the Enryaku period when Heian-kyo (Kyoto) was constructed. One of the three major festivals of Kyoto, the capital of history and of tradition, the Jidai Festival is closely associated with autumn in the city.
Route of the Jidai Festival: Departs the Kyoto Imperial Palace at noon, and parades through Marutamachi-dori, Karasuma-dori, Oike-dori, and Kawaramachi-dori in central Kyoto, before passing through Sanjo-dori and Jingu-dori, and arriving at Heian-jingu Shrine. Participants walk approximately 4.5 kilometers.
Photos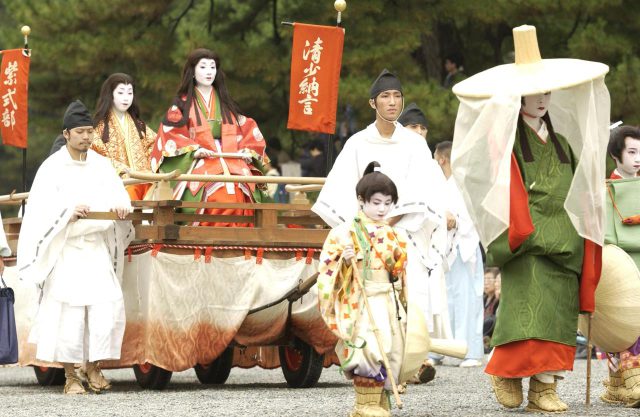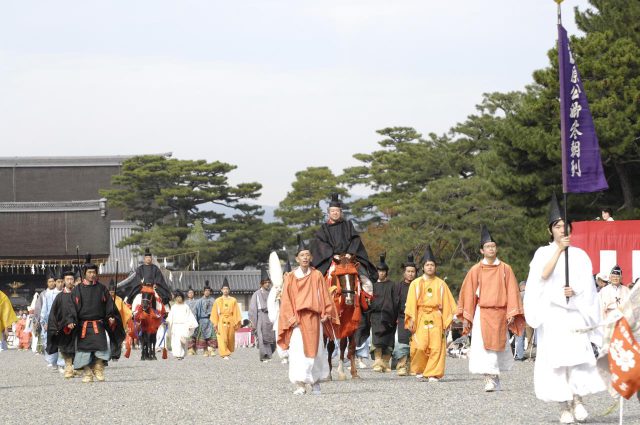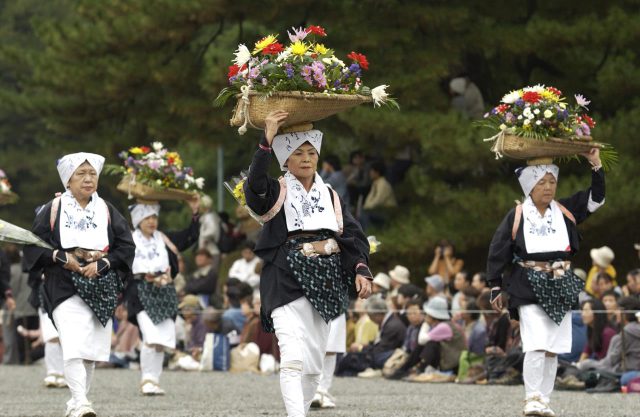 Event information
Date

22 Oct 2022

Inquiry

Promoter

Heian-jingu Shrine
Map
Nearby Spots