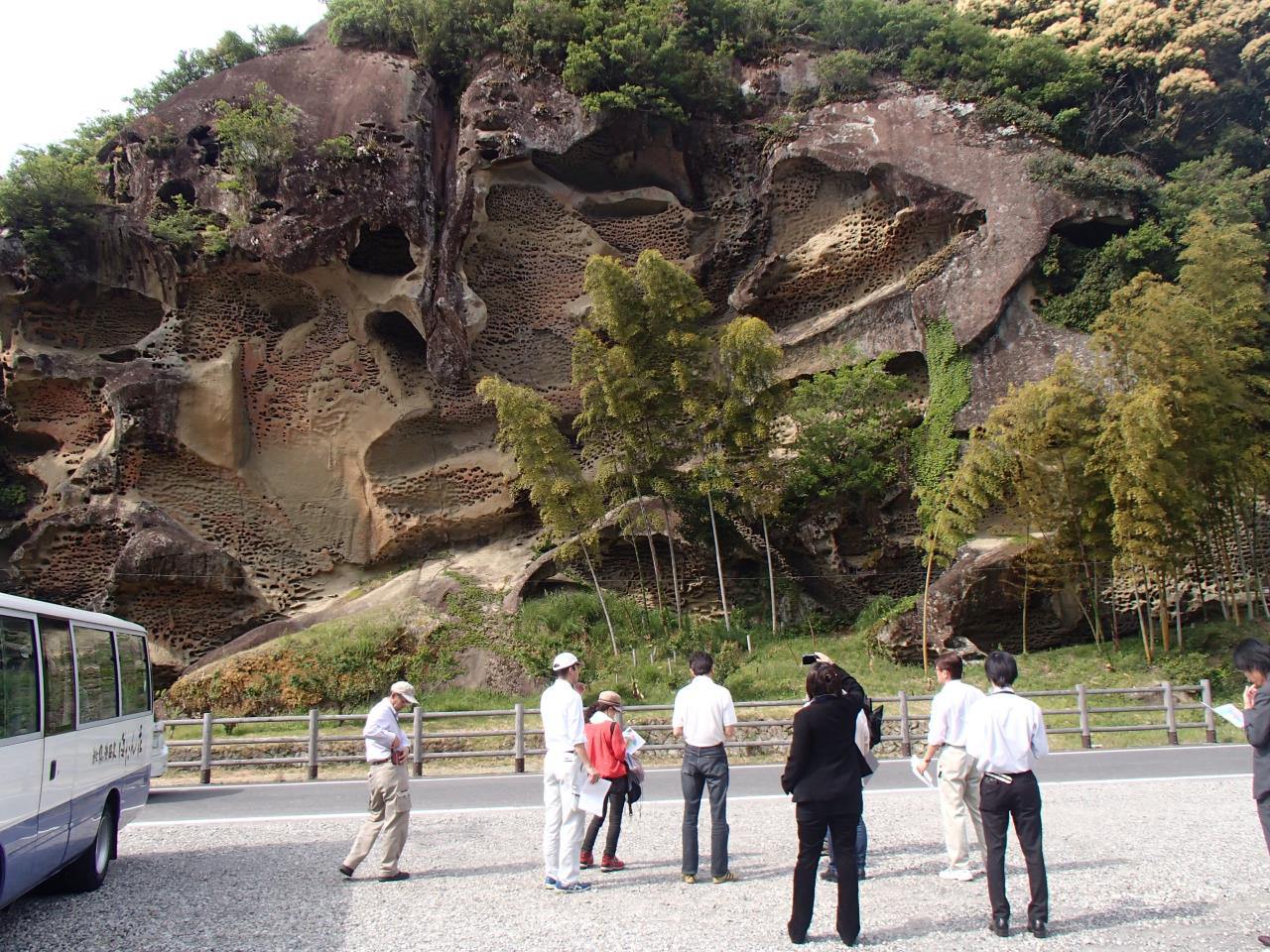 The Mushikui-iwa Rock in Takaike
This rock that looks like it's worm-eaten, are made of weathered rhyolite volcaniclastic rock of the Koza-gawa arc-shaped dike. These forms are called tafoni. It is thought that when the rock surface dries up of evaporation, the gypsum morphing cause the rock surface to flake and fall off to form the tafoni.
Photos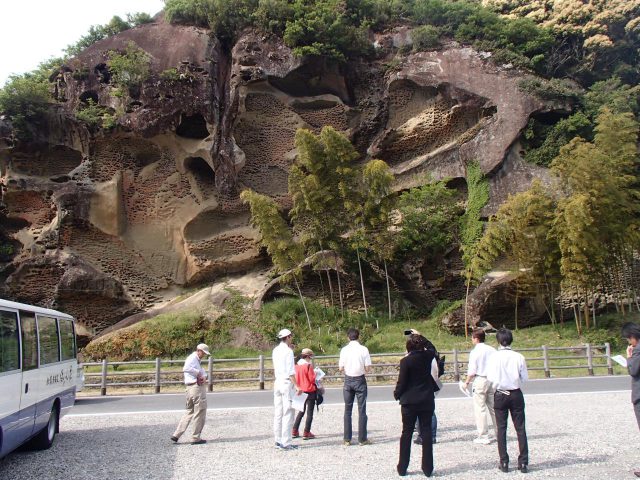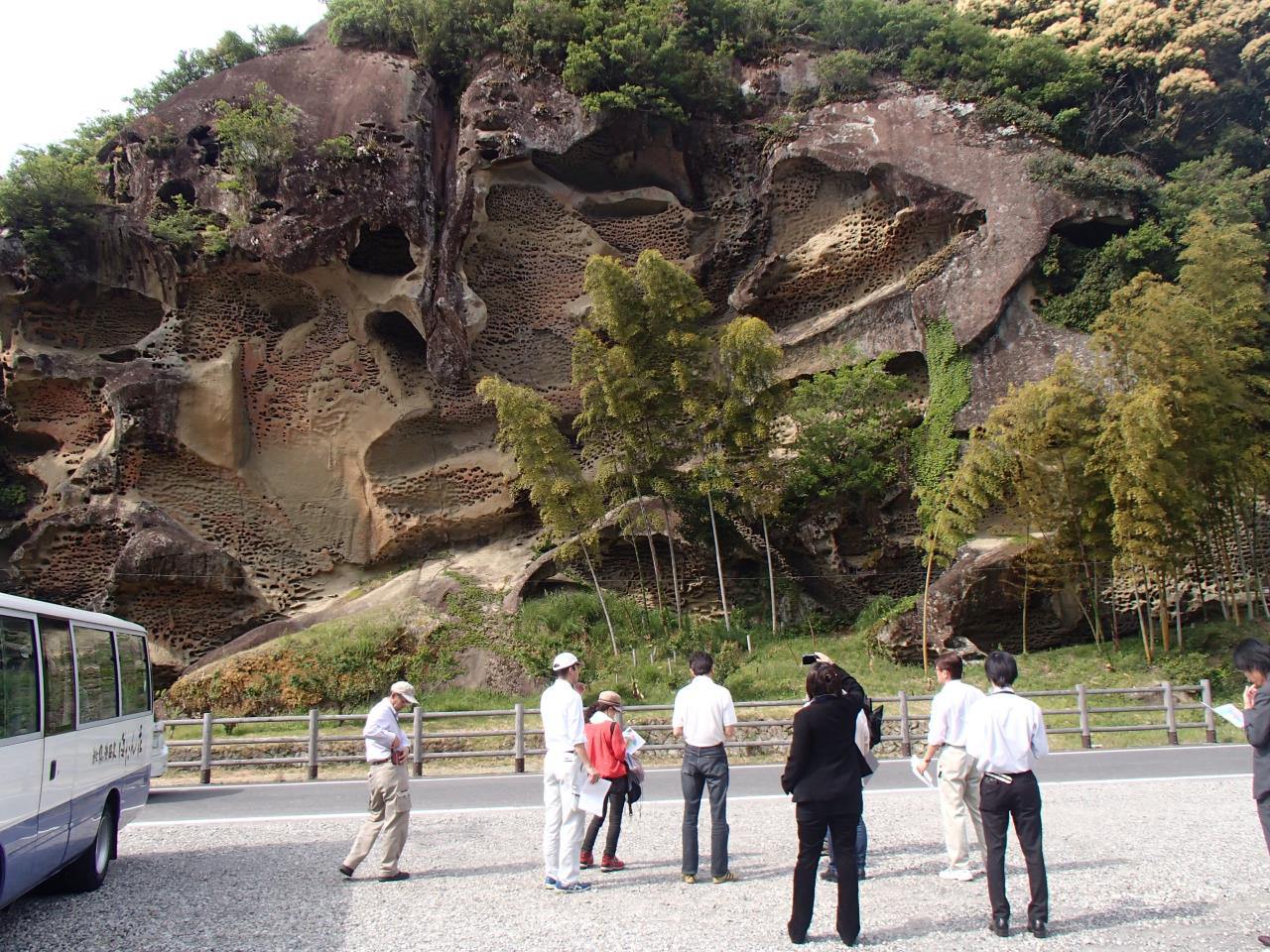 Information
Postal Code

649-4103

Address

Ikenoyama, Kozagawa Town, Higashimuro-gun, Wakayama

Date

8 Feb 2021
Map
Nearby Spots
Check also...