Columns
Historical Kansai, Cultural Kansai, Japan's Treasure House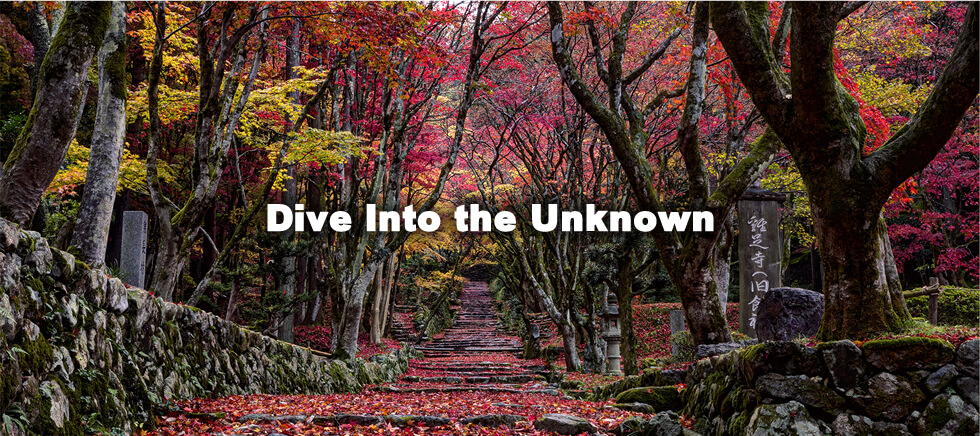 The History and Traditional Culture of Kansai
The Kansai region has long been central to the enduring history and deep culture of Japan. Home to the original Japanese capitals, Nara from 710, and then Kyoto from around 794 until 1869, it has 1400 years of history, and various traditional cultures remain alive across the region. In fact, in 2017, the Japanese government's Agency for Cultural Affairs shifted its headquarters from Tokyo to Kyoto, further underlying the importance of the region and its valued historical and cultural treasures. Six of Japan's 23 World Cultural Heritage listed sites are located within in the Kansai area, and these sites were recognized in the early stages of Japan's World Cultural Heritage push, testament to their historical and cultural value. Let's explore just a few of the many unique historical and cultural sights, sounds and experiences on offer in the Kansai region.
Fushimi Inari Taisha
Kansai World Cultural Heritage
Nara's Horyuji Temple, founded in 607, is recognized as the world's oldest existing wooden structure. Numerous buildings within the ancient temple complex are registered as World Heritage, including the iconic 32m-high five-story pagoda, the main temple hall with its 28 huge wooden pillars, and the main gate. Along with the Horyu-ji are Nara's Todai-ji Temple and its famed 15m-high bronze Great Buddha, and the Kofuku-ji Temple, dating back to 669 and boasting 4 National Treasure buildings and 4 National Treasure listed Buddhist statues.
Himeji Castle, the finest, most extant, most breathtaking of all samurai castles is also in Kansai.

Seventeen temples, shrines and gardens form the ancient capital, Kyoto City's, World Heritage list, including the stunning Kinkaku-ji Golden Pavilion and the Ryoan-ji Temple's tranquil stone Zen garden.

Wakayama Prefecture's Koyasan is a holy mountain with a mystical atmosphere. Its' tranquility is ideal for the studies of Buddhism, and it was a former place of exile for many of Japan's shamed or defeated nobility. Koyasan also maintains the ethereal samurai graveyards, where thousands upon thousands of ancient tombs cover the mountaintop in memory of the famous, and not-so-famous samurai throughout history.

Another World Heritage site is the Kumano Kodo, an ancient stone-paved pilgrimage route linking Kyoto and the most sacred of shrines, the Great Shrine of Ise, and on to three other highly venerated shrines. Winding its way through ancient forests, across the mountains and rivers of Mie and Wakayama, it has become a popular hiking trail for travelers seeking a spiritual adventure shared with the ancient pilgrims.
Mozu & Furuichi Tumuri Clusters
Yasaka District
Kumano Kodo
Kansai Castles
The Kansai area was the center of politics during the Sengoku, or Warring States period and as such is dotted with samurai castles that once protected the various domains of the daimyo warlords. Among the must-see castles are the National Treasure and UNESCO World Heritage listed Himeji Castle, the best preserved of the military and governmental installations in operation during the Edo period (1603-1868).

Hikone Castle in Shiga Prefecture, alongside Lake Biwa is another one of just five castles deemed a National Treasure.
Kyoto's Nijo Castle contains the National Treasure and World Heritage listed Ninomaru Goten Palace, where the last Shogun finally announced his resignation to an audience of stunned warlords in 1867, allowing Japan to finally shed its' feudal period and enter the modern world under the leadership of the Emperor.
Osaka Castle, the symbol of the city of Osaka, retains its extensive stone walls, the highest in Japan. Some of the surrounding turrets are original, but the keep is a 1930's concrete facsimile containing a fascinating museum of Osaka Castle and its violent history.
Maruoka Castle in Fukui Prefecture is said to be amongst the oldest remaining keeps. Legend has it that should an enemy approach, a thick mist will appear and hide it from view, the mist caused by a giant snake that resides in one of the castle's wells.
Other Kansai castles worth seeing are Kishiwada Castle, east of Osaka, Iga Ueno and Kameyama Castles in Mie, Fukuchiyama Castle in Kyoto Prefecture, Shiga's Nagahama Castle, Wakayama Prefectures' Wakayama Castle, and Ako Castle in Hyogo Prefecture, home to the legendary 47 Ronin, should also be on your list.

Even castle ruins such as Takeda Castle in Hyogo Prefecture, and the mighty warlord Oda Nobunaga's innovative Azuchi Castle in Shiga Prefecture, where nothing but the carefully stacked stone walls remain high on the mountaintops like a Japanese version of Machu Picchu, have a charm of their own and readily draw crowds of history fans and tourists alike.
Himeji Castle
Nijo Castle
Osaka Castle
Ninja Culture
While castles are the symbols of the samurai, the Kansai region is home to another of Japan's legendary warriors, the iconic ninja. The main areas of ninja culture are Iga and Nabari in Mie Prefecture, and Koka in neighboring Shiga Prefecture. On the grounds of Iga Ueno Castle is one of the very few remaining ninja houses, the Iga-ryu Ninja House. From the outside, it looks like an average Edo period farmer's home, however the inside reveals a number of trick hatches and trapdoors, spy holes, hidden weapons caches, secret rooms and more. A trained Ninja will guide you through this fascinating old house, explaining and demonstrating the tricks and traps hidden in each section. To fully immerse yourself in the experience, ninja outfits for adults and children can be rented and worn around the castle and ninja house grounds. Behind the ninja house is the Ninja Museum of Iga-ryu, featuring over 400 items including ninja weapons, clothing, armor, and examples of the ingeniously disguised tools used on their secret missions. The museum shop offers all manner of original ninja goods, clothing, souvenirs, books and more. Another highlight of Iga Ueno is the live ninja show, featuring modern day practitioners and researchers of the ancient art of ninjutsu. See shuriken (ninja star) throwing demonstrations and exciting sword and kusarigama (chain and sickle) tools and weapons demonstrations.
Ninja
A popular hiking and sightseeing spot, Nabari's beautiful Akame 48 Waterfalls area in central western Mie Prefecture was believed to have been an ancient ninja training ground, and there are still traces of ninja folklore to be found around the area. Don't be surprised to see ninja along the 4km long trail! Many people, adults and kids alike, opt to dress for the occasion in rented ninja gear! Incidentally, keep your eyes open not just for ninja but also for the threatened Giant Japanese Salamander, growing up to 1.5m in length. Before taking a look at the stunning waterfalls (there really aren't 48, that was the old Japanese version of 101 whatever〜whatevers) put yourself to the test at the enjoyable ninja training ground. A 90-minute experience lesson costs just 2,000 Yen and includes use of a ninja costume.

Koka in Shiga Prefecture also has one of the few remaining ninja houses. Built in the late 1600's as the home of the head of the Koka ninja Mochizuki clan, it also features a range of ingenious hiding holes, escape routes and secret hatches to confound the enemy. Ninja artifacts, weapons and tools, documents and notes are on display throughout the well-maintained house. There is a nearby Ninja Experience training ground beside the old home, where you can try your hand at throwing shuriken ninja stars, ninja archery and other ninja activities, and many of the staff operating the ancient spy house are descendants of the 53 ninja families active in the days of old.
Eyes-on, Hands-on Kyoto Crafts
Kyoto's 74 categories of traditional local crafts can all be seen, and many experienced in the Kyoto Museum of Traditional crafts. Besides the permanent and temporary exhibitions, there are demonstrations of traditional handcrafts performed by highly skilled local craftsmen and women. The contents change regularly, however you can see kimono cord braiding, family crest painting, woodcrafts, weaving and dyeing, lacquerware, inlay, Japanese candle making, ceramics, Buddhist alter crafting and more, along with traditional Geisha and Maiko performances.

The Kyoto Artisans Concierge connects visitors with artisans for a genuine hands-on traditional craft experience. Although reservations are required at least 3 days in advance, this unique travel experience provides an opportunity to meet and learn from traditional artisans in a traditional environment. Just visit an artisan's atelier or take the next step and try your hand at any of the many experiences on offer, from textiles weaving and dyeing to pottery, wood, bamboo and metal crafts, even lacquerware. You get to take home a great souvenir, hand-made under the professional supervision of the craftsmen involved, as well as a memorable experience and story to go with it. Look online for Kyoto Artisans Concierge for details and reservations.
Kyoto Museum of Crafts and Design
Kansai is a leading Performing Arts Region
Kabuki's flamboyant costumes, unique exaggerated acting styles, dances and fabulous staging is world renown. Kabuki developed in and around Kyoto circa 1603, before spreading to Edo (Tokyo) and across the nation. Kabuki can be enjoyed in the traditional setting of Kyoto's famed Minamiza in Kawaramachi, or at the Shochiku-za in Osaka's Dotonbori district.

Kansai's other performing arts include Bunraku, best seen at Osaka's National Bunraku Theatre. Bunraku is like Kabuki, a traditional story-telling art, but performed with puppets to the accompaniment of a traditional narrator and musicians. These puppet shows are not designed for children. This is an adults' art form that children will enjoy too. Each large puppet is manipulated by three people dressed entirely in black. One operates the legs, another holds the body and works the right arm, while the master puppeteer controls the left arm and the head. Only the chief puppeteer's face can be seen. During the spellbinding performances these wooden figures come alive, and you'll find you're having to remind yourself that these are not people on stage, but puppets. Tickets are as little as 2,400 Yen, or better seats are just 6,000 Yen. Be sure to check for performance times and storylines. Quality audio guides are available, so you can follow the story without having to understand classical Japanese in a thick Osaka dialect.

Adopted and patronized by the samurai elite, Noh is believed to be the world's oldest existing theatre art, and Japan's first UNESCO designated Intangible Cultural Heritage listing. Dating from the 14th century, the highly refined performing art uses stylized masks and costumes, art pieces in themselves, to stimulate the imaginations of the audiences. The masks, although wooden and immoveable, can become even more expressive than a human face when worn by a professional Noh actor. There are On Line sites that explain the storylines and describe the masks and characters, and why they move in such a way. A little pre-hand study goes a long way in enhancing your enjoyment of this elegant, ethereal art form.
Kansai Festivals
The Kansai area is also host to some of the most fascinating, exciting and most bizarre Japanese festivals too. A well-timed trip to Japan could coincide with one of the thousands of Matsuri (festivals) staged at various times across the year, and one of the best ways to immerse yourself in Japan's rich culture and heritage.

Himeji City's (Hyogo Pref.) Nada no Kenka Matsuri, staged every October 14 and 15 draws around 150,000 people to what is probably the biggest, best known and most exciting of the Kansai area's numerous Fighting Festivals. Three large portable shrines carried by zealous worshippers are deliberately and violently smashed into each other to the cheers of a raucous crowd. Think demolition derby, Japanese festival style.
Tenjin Matsuri
Kishiwada Danjiri Matsuri
Kyoto's Jidai Matsuri, Festival of the Ages, held annually on October 22 at the Heian Jingu Shrine, is one of Kyoto's Top Three festivals and features a 2km parade of locals wearing the historical costumes of commoners, samurai, daimyo, aristocrats, princesses and imperial family through the ages. It is a true celebration of Kyoto's 1,200 years of history.The Aoi, or Hollyhock Festival dating back to the 9th century was originally a ritual offering to the gods to prevent natural disasters. Staged on May 15 every year, it features over 500 people dressed in Heian period (794-1185) costumes of the nobility in a parade from the Kyoto Imperial Palace to the two Kamo Shrines in the north of the city. Like the Aoi Festival, the famed Gion Matsuri began as a purification ritual in the late 6th century. Taking its name from Kyoto's Gion district, during the Kamakura period (1185-1333) the local merchants guild joined in to make it a truly gorgeous event. The Gion Festival takes place in downtown Kyoto throughout the month of July, with the parade of towering floats, ornately decorated with stunning tapestries and banners taking place on July 17 and 24, during which the city streets are closed to traffic and opened to pedestrians and street stalls. To really feel part of the festival atmosphere, join the locals and visitors dressed in yukata, summer kimono, and experience the true meaning of Matsuri!

The lively 300-year-old Kishiwada Danjiri Festival in the coastal castle town of Kishiwada features teams from the usually quiet city's 34 districts racing 4m high, 4-ton in weight wooden floats (Danjiri) through the narrow streets at breakneck speed. Each neighborhood vies to have the most elaborately built, best decorated and fastest Danjiri floats. The route isn't a straight one, and there can be thrills and spills at the many sharp corners. While huge teams pull the rope drawn carts through the town, others operate rudimentary brake systems to turn (to be read "skid") the enormous behemoths around the bends. Local carpenters and townsfolk are aboard the floats during this time, with an honored district representative riding standing on the roof, jumping from side to side to balance the towering, thundering vehicle. The event takes place twice a year, once in late September, and again in mid-October. If you can't make it to an actual festival, the Danjiri Kaikan exhibition hall is a small museum outlining the festival's history and traditions, with the oldest remaining Danjiri float on display, surrounded by festival costumes, gorgeous float carvings and other fascinating artifacts.

From August 12th to 15th, Tokushima Prefectures' capital city closes its streets to host Japan's most famous traditional dance festival, the Awa Odori, a 400-year-old dance festival. Many hundreds of participants in local groups make their way between rows of many thousands of spectators in designated viewing areas, while dancing the unique moves to the sound of traditional music. Securing a hotel in Tokushima may prove difficult, as they are usually booked out months in advance. Some revelers have to stay in Osaka, a 2-and-a half-hour drive away!

Along with Tokyo's Kanda Matsuri and Kyoto's Gion Matsuri, Osaka's Tenjin Matsuri, the Festival of the Gods, is ranked as one of the nation's top 3 festivals. Dedicated to the great scholar Sugawara no Michizane, this 1,000 year-old festival takes place on July 24th and 25th annually. Osaka is known for being big, brash and in-your-face in a friendly way. This event is the epitome of Osaka. It begins around the Osaka Tenmangu Shrine, and is followed by lively street parades of people in traditional 8th to 12th century clothing, dragon dancing, boat parades and bonfires on the rivers. The Tenjin Matsuri is also said to be among the world's biggest river boat festivals. Some boats become pleasure craft for patrons, others floating stages for Bunraku puppets, traditional music and dance performances. Others become oil fired floating bonfires! It all wraps up with a breathtaking one and a half hour, 3,000 shot fireworks display over the river. Throngs line the riverbanks and vantage points to watch the night sky explode, while bonfire burning boats light up the river.

As with almost all Japanese festivals, traditional festival stalls offer a range of foods and treats to help you revel in the atmosphere and mingle with the welcoming locals.

The Kansai area is rich in history and culture. Experiencing It may take a little luck, a little courage to become part of some of it, but the feeling of awe will stay with you for a lifetime.
Writer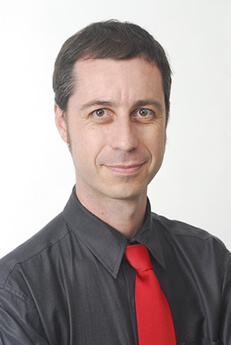 Chris Glenn
Chris Glenn is an Australian born bilingual radio DJ, TV presenter, narrator, MC, copywriter, author, columnist, and Japanese historian, specializing in samurai castles, battles, armor and weapons. Based in Nagoya since 1993.

He is an inbound tourism advisor for national and local governments and is often called upon as a lecturer and speaker on Japanese history and culture, media and inbound tourism topics. Having written many websites articles, pamphlets, signs and explanations for local governments, DMOs, museums, tourist sites and businesses, he has a reputation for English writing that matches the needs and senses of foreigners visiting Japan.

His books include the English language "The Battle of Sekigahara" (Booklocker) the Japanese language "Australian Researcher's Castles of Japan" (Takarajima) and Samurai Castle Bilingual Guide (Shogakukan). Chris is dedicated to promoting and preserving Japans' long history, deep culture, traditions, arts and crafts.