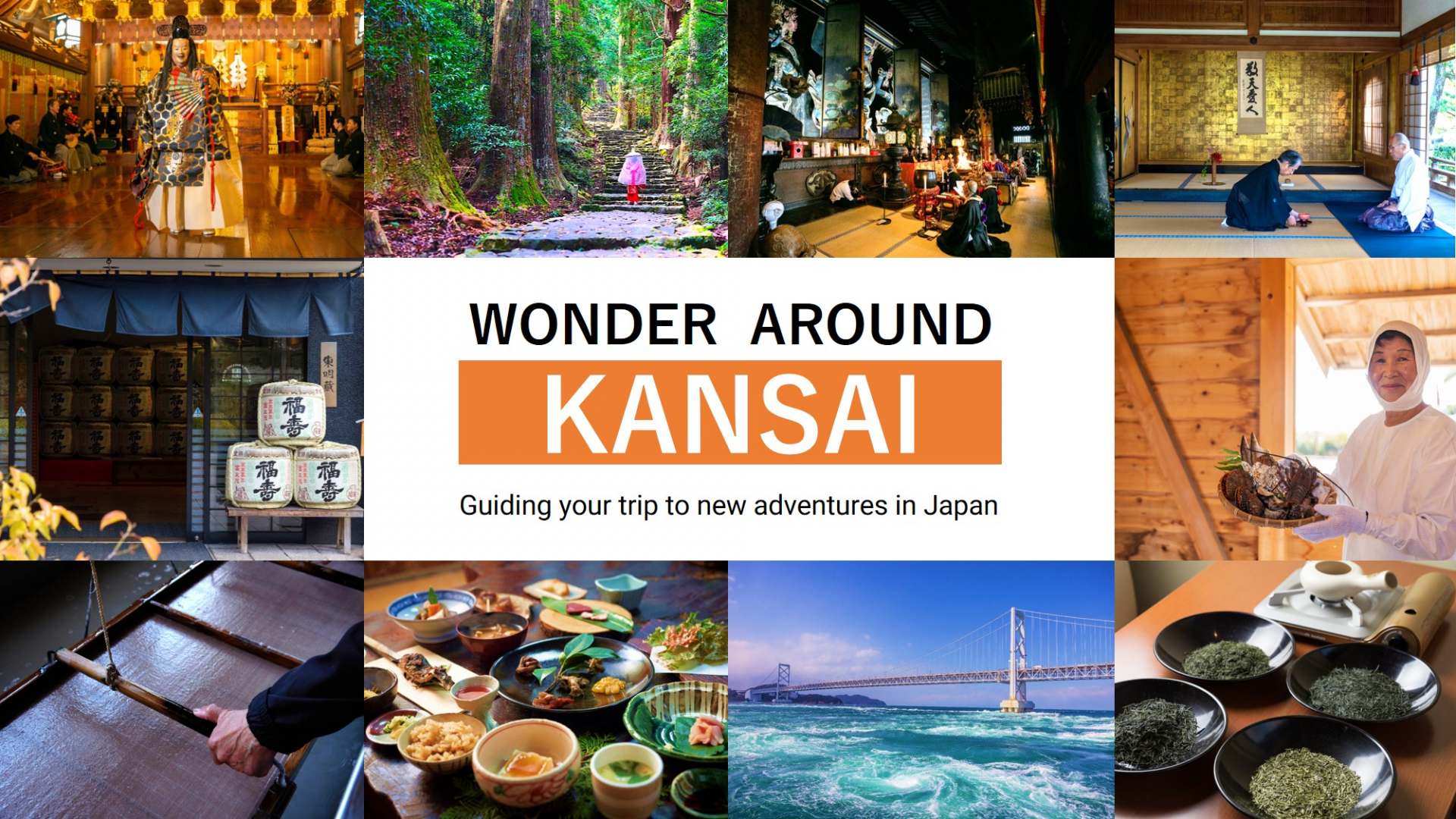 Special site "WONDER AROUND KANSAI" full of special itinerary ideas here in Kansai is now available.
Kansai, a cultural hotspot and home to Japan's ancient capital.
While the city of Kyoto is perhaps the most well-known tourist destination in Kansai, the nation's former ancient capital is just one of many attractions.
Kansai is renowned across Japan as the place where some of the country's most enduring spiritual, culinary and cultural traditions were formed, including cuisine, classical performing arts, Japanese tea ceremony, handicrafts and Zen.
Incredible encounters await visitors to Kansai on a journey into Japanese culture.