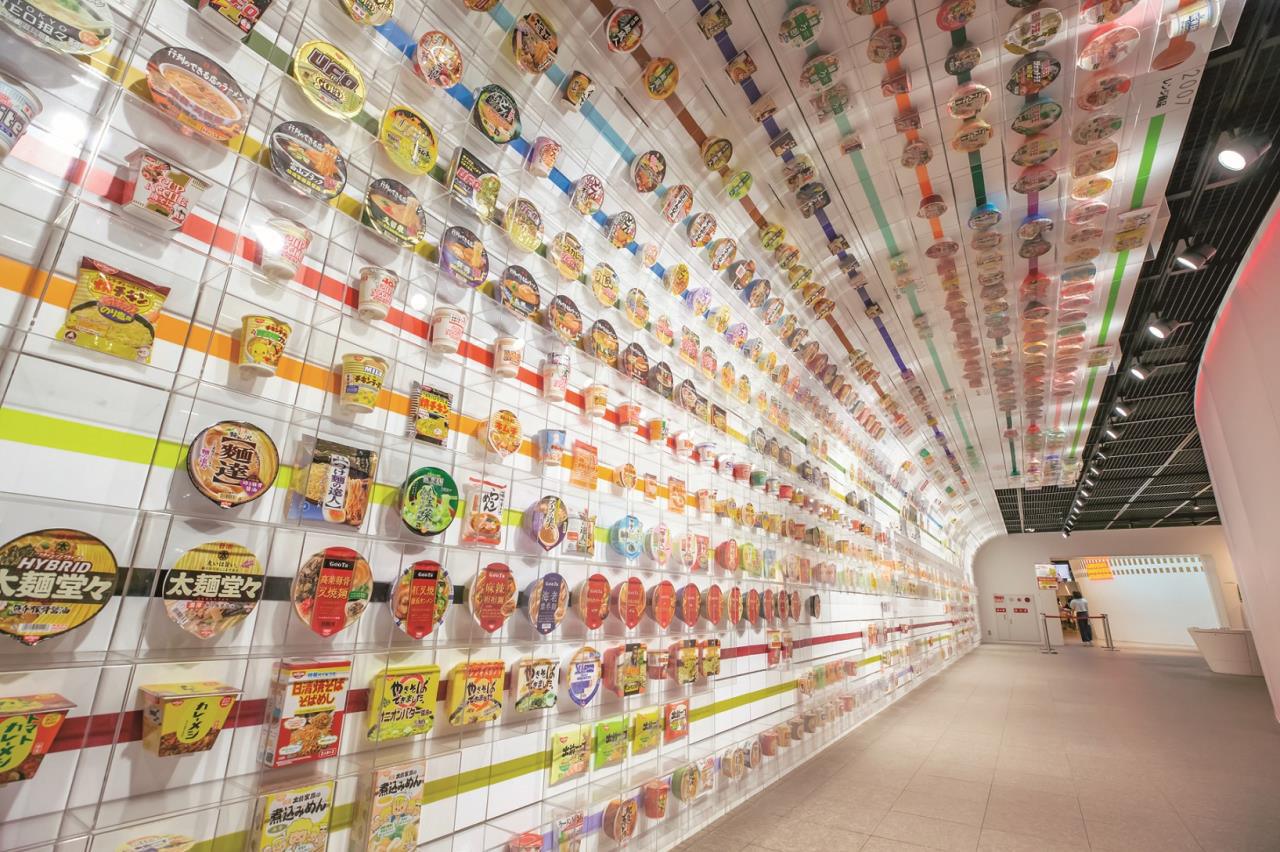 Exciting factory tours and experiences
Among the numerous famous products that Japan boats to the world, many of these originate from Osaka. How about visiting a facility where you can not only look but also experience making crafts by hand and participate in delicious tasting!
1. CUPNOODLES MUSEUM OSAKA IKEDA
A sampling food education museum in Ikeda City, the birthplace of instant ramen. The museum includes a display of approximately 800 types of packaging used over the years, and movies and graphics to introduce the story behind the development of chicken ramen and CUPNOODLES.
The "My CUPNOODLES Factory" experience provides an opportunity to design your own cup and combine soup and ingredients of your choice to create your own CUPNOODLES. This experience costs 300 yen per time (admission from 9:30 am)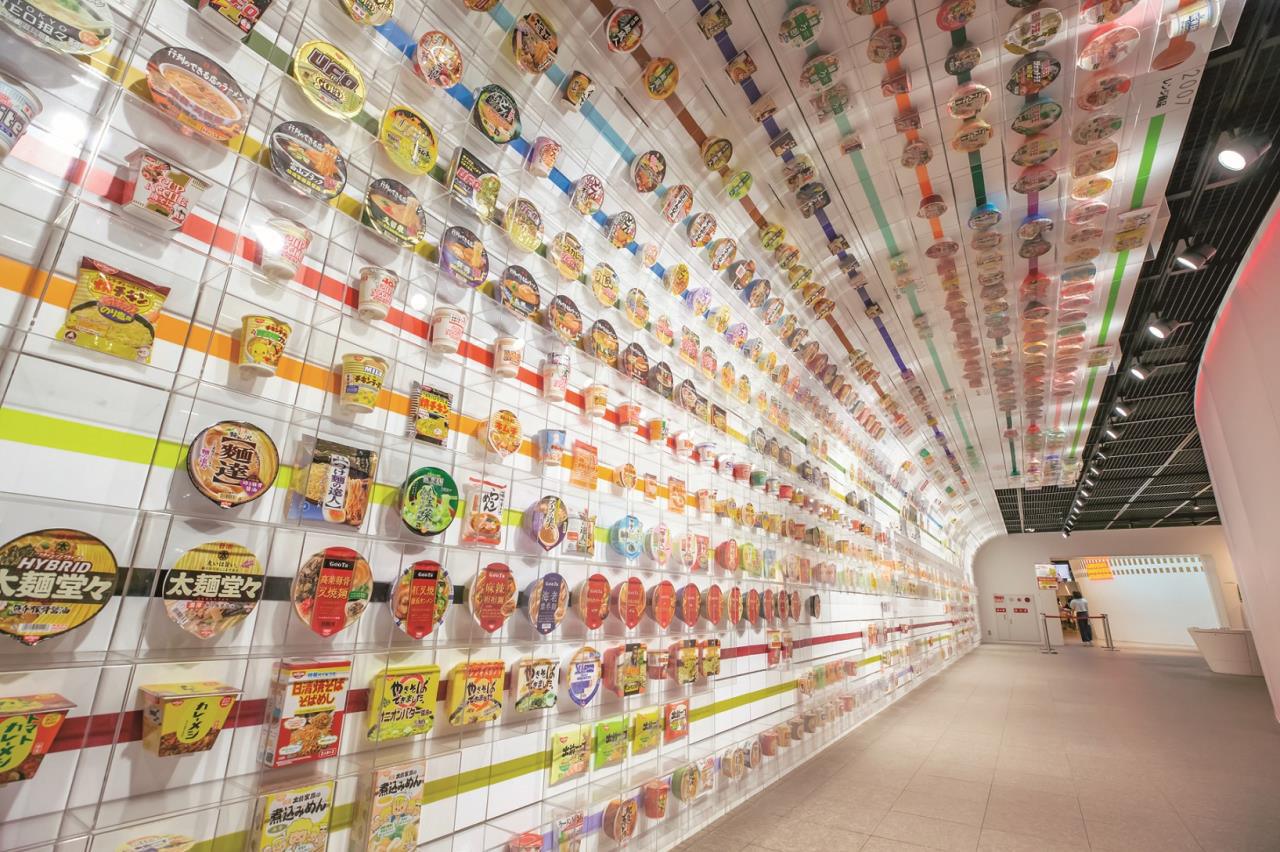 【Opening Hours】
9:30 a.m. – 4:30 p.m.(Admissions close 3:30 p.m.)
【Days Closed】
Tuesdays (Wednesdays when holidays fall on Tuesday)
【Price】
Admission free (a fee applies for the experience)
【URL】
https://www.cupnoodles-museum.jp/en/osaka_ikeda/
(Official Homepage)
【Address】
8-25 Masumicho, Ikeda City
2. SUNTORY Whisky Yamazaki Distilley
The distillery where Japanese whisky was born, producing the world-famous Suntory Whisky. You can view the production process, such as the stills and storehouse of barrels used for again the whisky, and learn about the production method.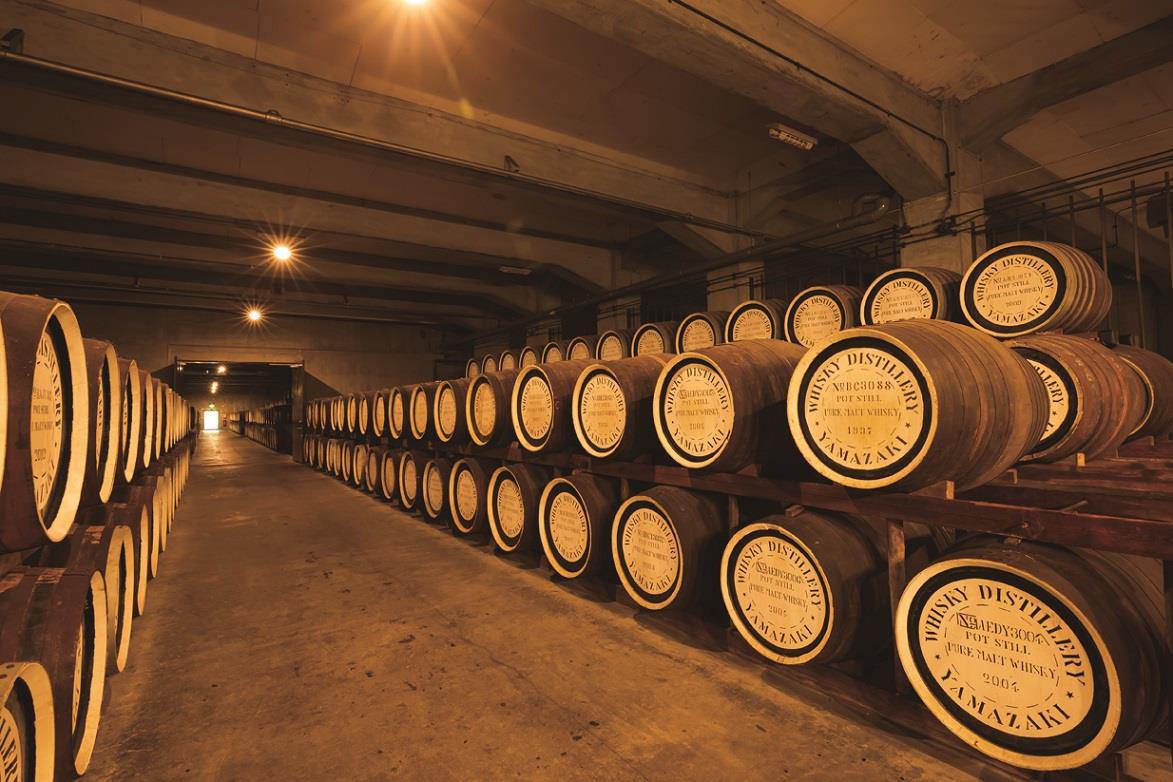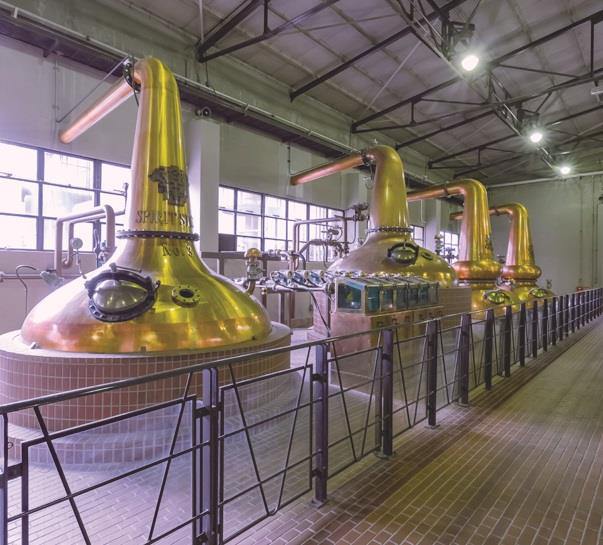 3. Duskin Museum
Learn the history and secret to the deliciousness of the popular Japanese donut chain "Mister Donut". You can also experience original donut ball making (200 yen per time, bookings not required) at the "Misdo Museum" on the first floor.
Duskin is also a pioneer of cleaning service. At the "Cleaning Pavilion" on the second floor, there is a world and learn about cleaning.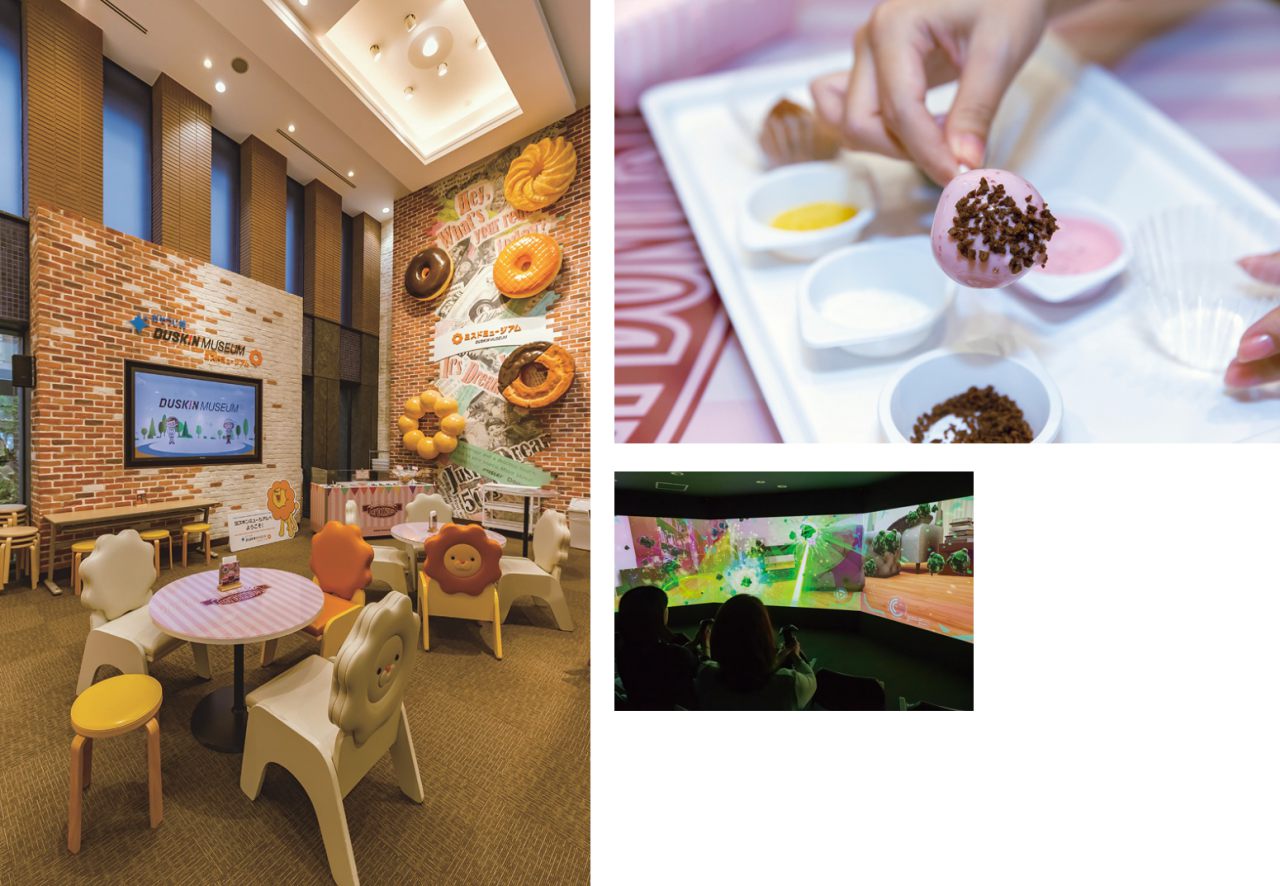 【Opening Hours】
10:00 a.m. – 4:00 p.m. (Admissions closed 3:30 p.m.)
【Days Closed】
Mondays (Tuesdays when holidays fall on Monday)
【Price】
Admission free
【URL】
http://www.duskin-museum.jp/top.html
(Official Homepage)*Japanese only
【Address】
5-32 Yoshinocho, Suita City
4.Tower of the sun (Expo'70 Commemorative Park)
The park was built on the site of Expo'70 (Osaka Banpaku), held in 1970 and was the first world expo to be held in Asia. The Tower of the sun, built in the core of the Symbol Zone of Expo'70, is an impactful work by the avant-garde artist Taro Okamoto, with the inside of the Tower also open of for viewing from 2018. *To view, booking via the website is required.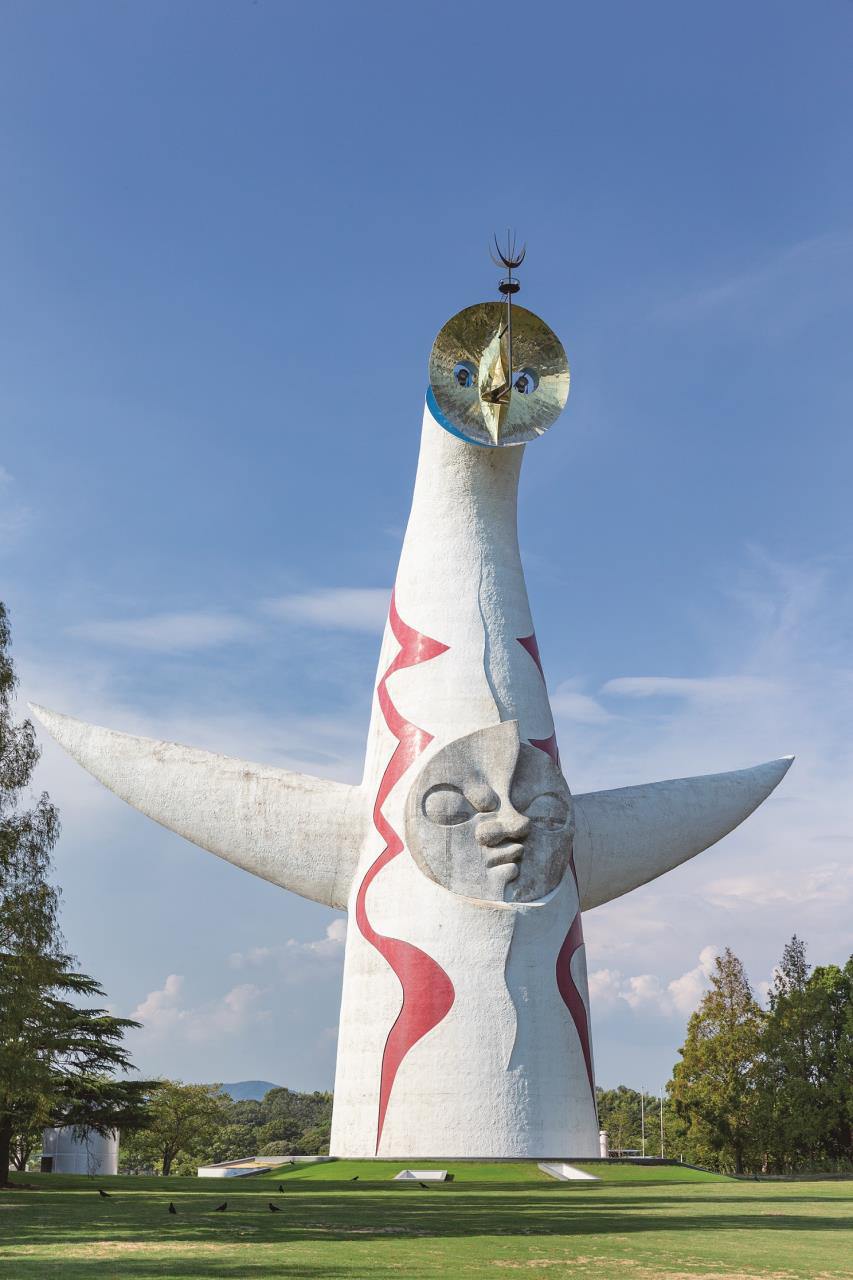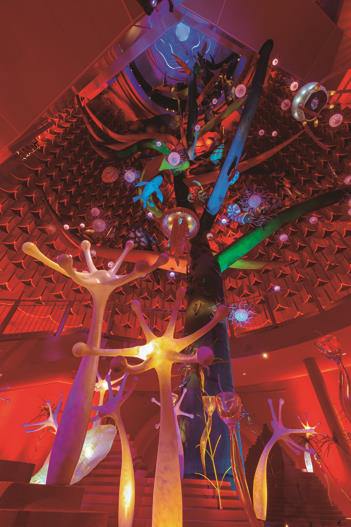 【Opening Hours】
9:30 a.m. – 5:00 p.m. (Entrance gate closed at 4:30 p.m.)
【Days Closed】
Wednesdays (Open every day from April 1 to Golden Week and October 1 to November 30)
【Price】
Adult: 260 yen; Elementary and junior high school student: 80 yen (Entry to the Tower of the sun is charged separately: Adult: 720 yen; Child: 310 yen)
【URL】
https://taiyounotou-expo70.jp/en/
(Official Homepage)
【Address】
Senribanpaku- koen, Suita City
5.Asahi Beer Suita Brewery
The first factory of the Japanese beer maker "Asahi Beer". In addition to a display of photos of the start of operations and raw materials, you can learn about the beer making process and sample freshly made beer.