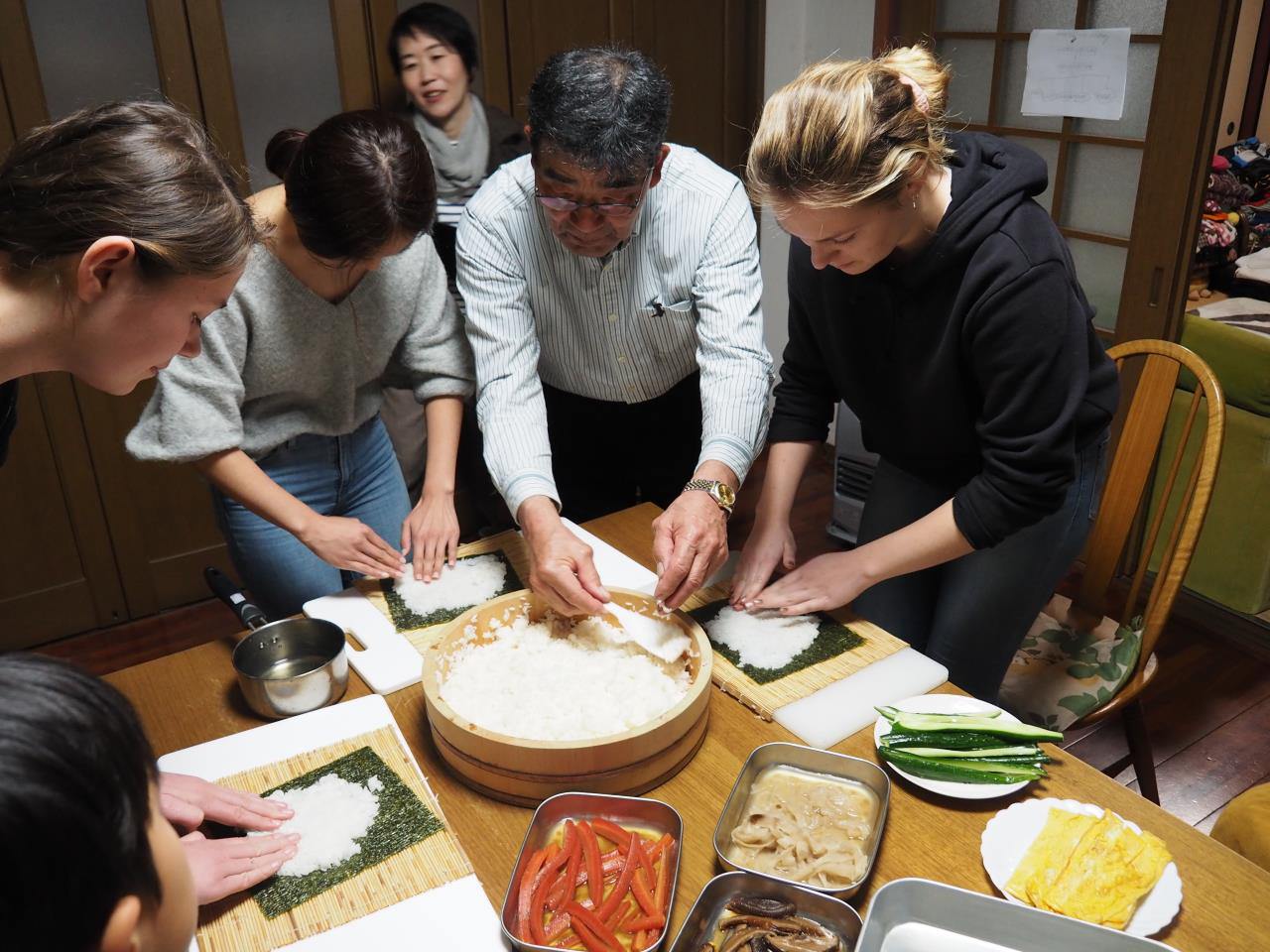 Come stay in Higashi-Omi: Farm & Homestay
Higashi-Omi Farm & Homestay is a life experience program whereby you can enjoy staying with a rural family and spending quality time together. This unique experience allows you to leave the hustle and busy of the city behind and enjoy rural country life. It seeks to provide genuine local experiences interacting with local people and enjoying nature, as well as promoting an exchange of hearts and minds with host families.
The Farm & Homestay is possible for small groups of up to four people at one farmhouse. Home-cooked meals are prepared such as; sushi, takoyaki, and tempura,using fresh local ingredients and vegetables. Dinner and breakfast can be enjoyed eaten together with the host family.
The farming / agricultural experience involves planting and harvesting rice and / or vegetables. Traditional Japanese cultural activities are also available such as; dressing in a kimono, making straw etc. *Life experience programs will differ depending on the host family and seasons.
Accommodation experience fee (1 night, 2 days, 2 meals) Adults (junior high school students and older): 10,450 yen (including tax) Elementary school students: 8,250 yen (including tax)
It is also possible to have a paid experience (half-day family business experience) according to the season at the farm inn where you stay. If you wish, please select the half-day family business experience option.
Please check in from 15:00 to 18:00 and check out by 10:00.※ Please note that in the event of late check-in, you may be unable to undertake your desired farm & homestay activity experience, e.g. rice planting or kimono dressing. In such cases, kindly understand that no discounts nor refunds will be given, nor reduction of the farm & homestay participation fee.
Photos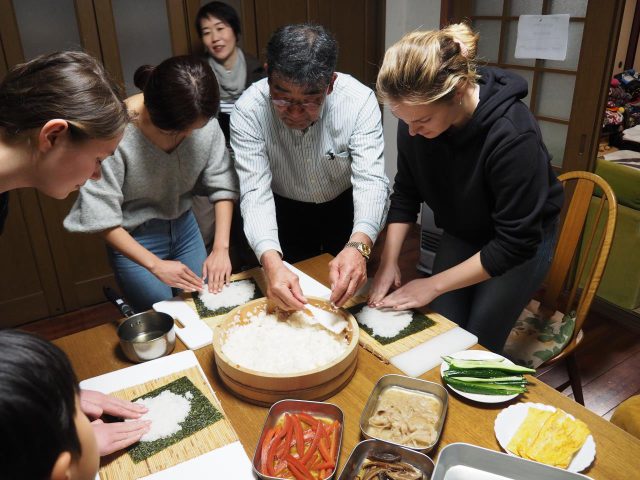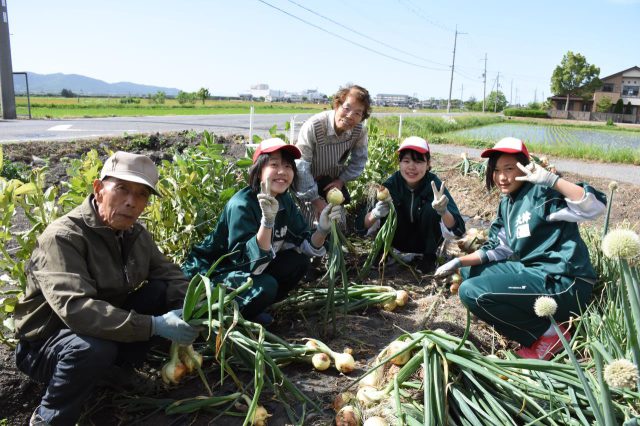 Information
Tel

ただいまステイ東近江運営委員会 tel. 0748-29-3920

Holiday

year-round day off:New Year's holiday season Reservation required

Website
Map
Nearby Spots