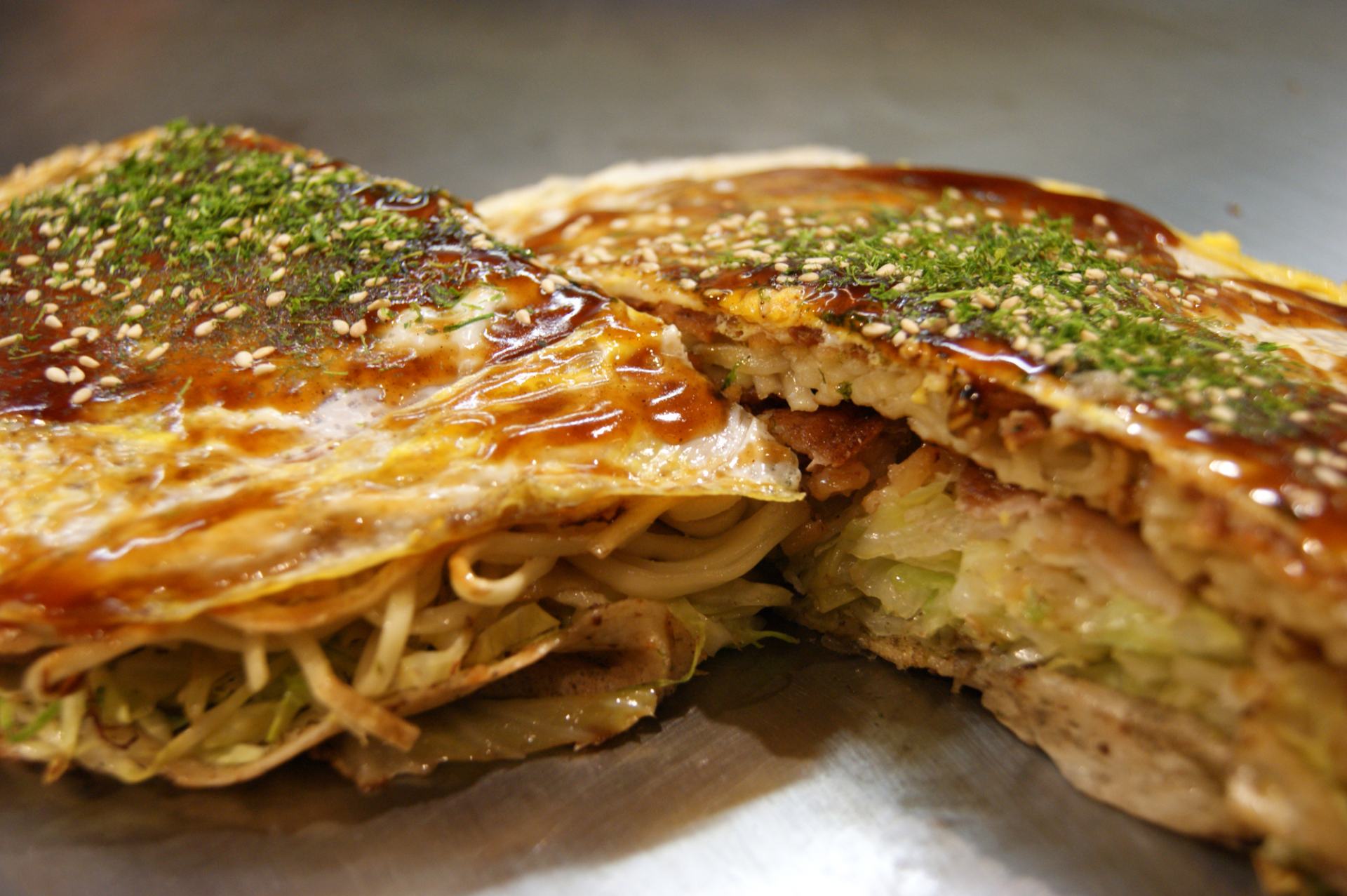 The appeal of Kansai's soul food "Okonomiyaki" and 10 famous restaurants in Kansai
"Okonomiyaki" has long been loved as a gourmet specialty of the Kansai region.
It has a strong regional flavor, with various styles of ingredients and cooking methods depending on the region, and its food culture has been passed down from generation to generation.
"Osaka's Teppan Konamon," which is representative of okonomiyaki, received the Expert's Special Award of "Agency for Cultural Affairs 100-year Food" in 2022, and activities to pass on the food culture by households and restaurants are gaining momentum.
In addition, the "Teppan Kaigi 2022" organized by okonomiyaki related organizations across the country has selected "Buta-tama" and "Yoshokuyaki" from Osaka, "Nikuten" from Hyogo, and "Mameyaki" and "Ikaten-tama" from Tokushima as the "Taste the Culture! 100 Konamon Selection".
This article introduces the charm and history of okonomiyaki, the soul food of the Kansai region, to those who are interested in okonomiyaki. Also the recipes that can be easily made at home, as well as famous restaurants in the Kansai region.
"Okonomiyaki" - Grill your favorite ingredients in your favorite style
"Okonomiyaki" is made by grilling a mixture of vegetables such as cabbage, seafood, pork, beef, and other ingredients mixed with a batter of flour, yam, and soup stock on an iron plate.
At first glance, it resembles pizza, but the batter is not fermented and the baking method is a uniquely Japanese cooking style.
It is not only eaten at restaurants, but is also popular as a dish to make and eat at home, as people often buy their favorite ingredients at the supermarket and cook them on a hot plate at home.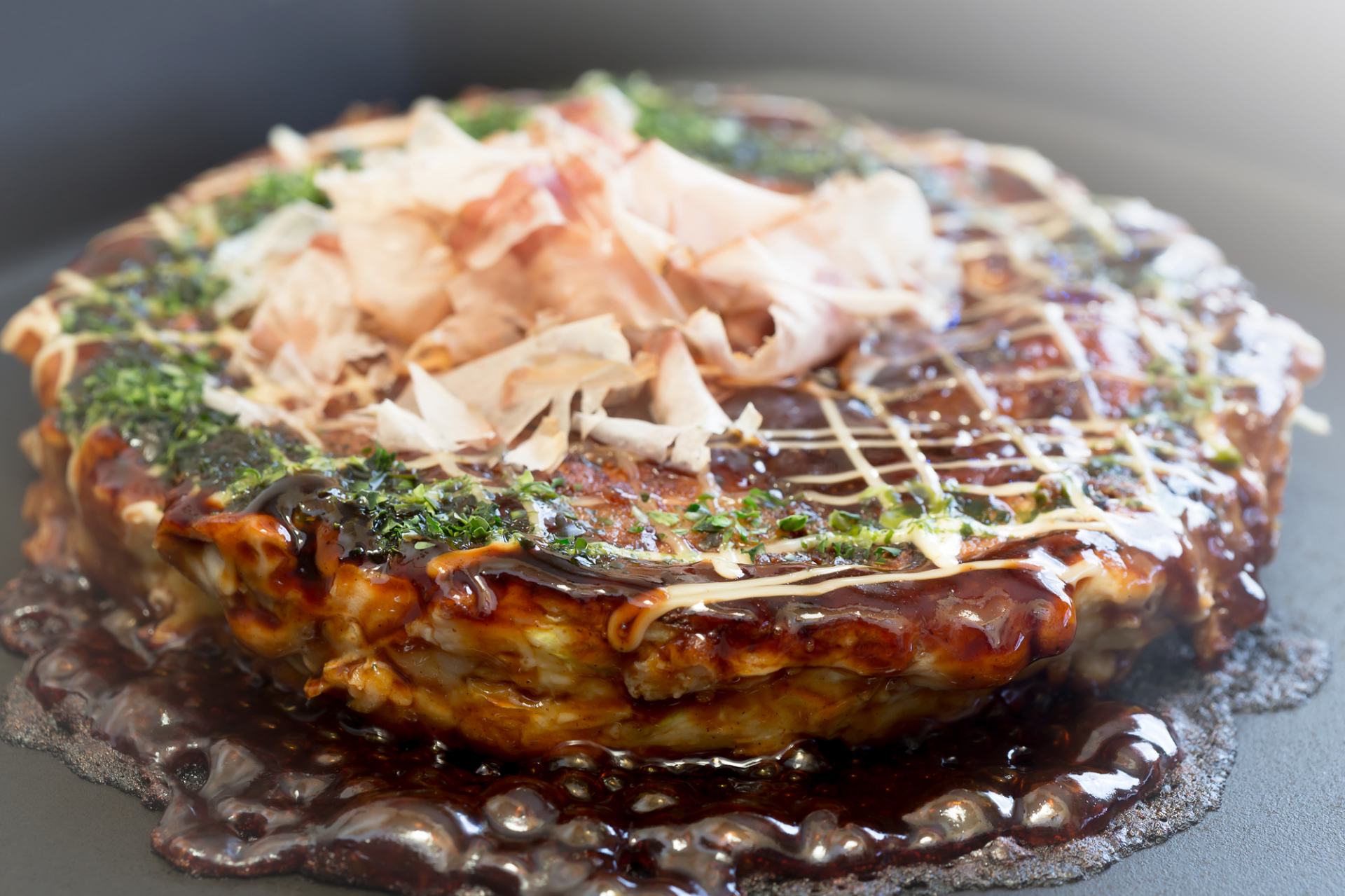 Roots in a dish prepared by tea masters? History of Okonomiyaki
It is said that the origin of okonomiyaki is "funoyaki," a baked flour batter coated with miso paste, created by the famous tea master Sen no Rikyu.
The prototype of "okonomiyaki" was completed in the Meiji Era.
The "yoshokuyaki," which is considered to be the prototype of okonomiyaki, is a dish that originated in the Kansai region and was made in the image of the West, and was popular as a snack for children.
"Yo-shokuyaki" consisted of flour dissolved in water, spread on a griddle, and cabbage placed on top of it. It was a snack for children.
Later, i ngredients such as pork and green onions were added, and it became popular as a dish for adults to eat. Perhaps it was the "playful spirit" of the people of Osaka that led to the evolution of okonomiyaki to make it even tastier and more suitable as a staple food.
After World War II, due to food shortages and postwar poverty that had persisted since before the war, okonomiyaki restaurants that used inexpensive ingredients and could be made on a single iron plate began opening one after another in Osaka.
Okonomiyaki restaurants gradually spread from Osaka to the entire Kansai region, and in the 1970s, okonomiyaki restaurants appeared on TV and became popular throughout Japan.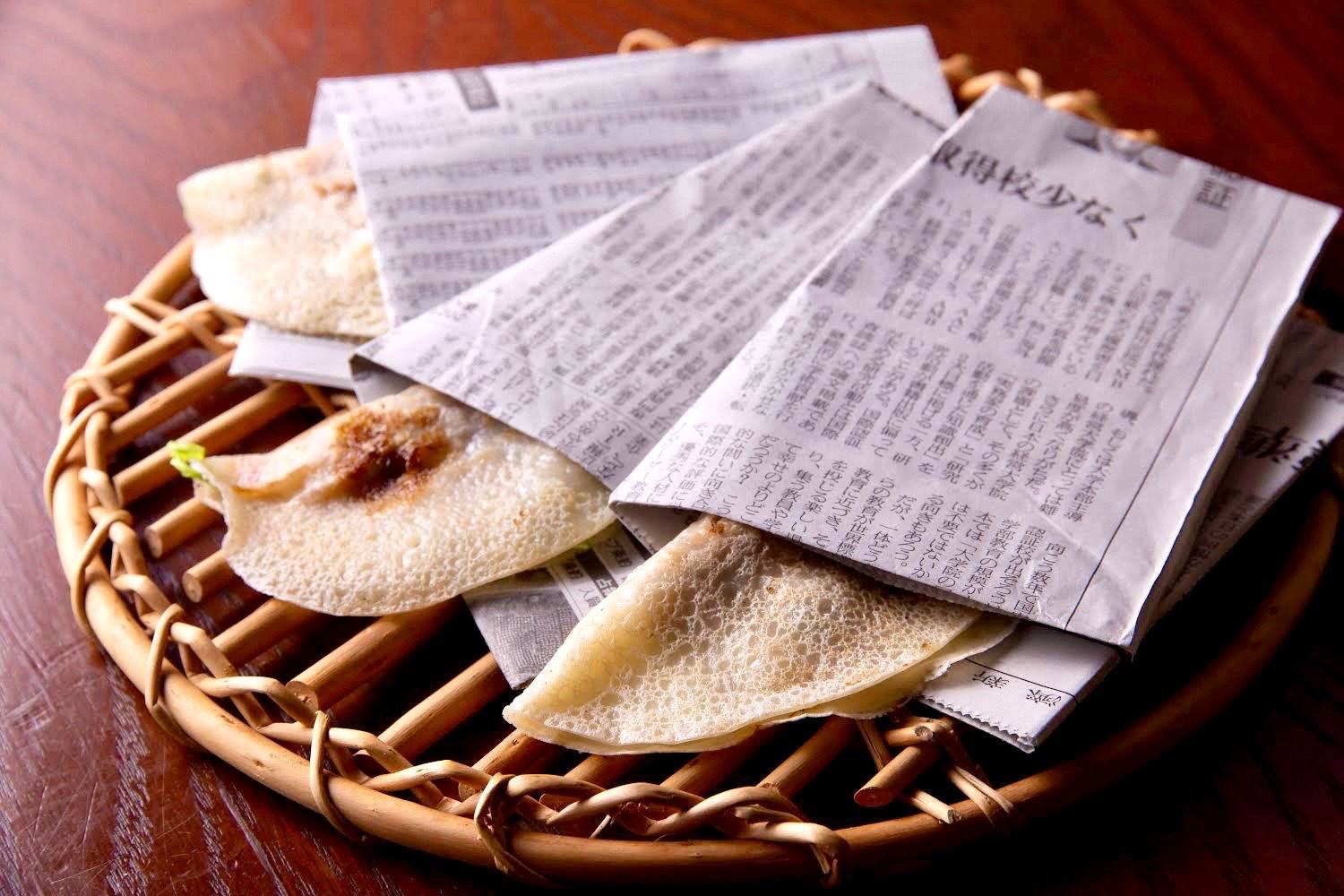 Ingredients and grilling methods vary by region! Okonomiyaki with diverse charms
Okonomiyaki has strong regional characteristics, and even a single bite of okonomiyaki has different tastes and textures depending on the region where it is eaten.
"Taste the culture! 100 Konamon" shows the regional characteristics of okonomiyaki, such as the way it is cooked and its name. The two major types of konamon can be summarized as Kansai-style "mixed grill" and Hiroshima-style "layered grill".
The difference is in the "method of preparation". In a "mixed grill", the batter and ingredients are mixed together quickly and airily, then immediately spread out on a griddle and baked.
In the layered baking method, a thin layer of batter is spread on top of the ingredients. Although it is just an extension of Funoyaki, the mixed grill appeared later in Kansai, and spread throughout the country during the period of high economic growth.
However, they are only roughly divided into two types. In reality, there are many more types, including the way they are cooked, the ingredients, and the thickness of the batter.
Incidentally, it was in Osaka that people started adding dashi (Japanese soup stock) to okonomiyaki batter, and because of its delicious taste, dashi is now added in all regions.
It is not only the taste that varies from region to region. There are also differences in the terminology used to refer to the tools used for okonomiyaki. The flat metal utensil used for flipping and cutting okonomiyaki is called "Kote" in Osaka, while it is called "Hera" throughout Japan. The official name for this item is "Okoshigane," and it is interesting to note that the common name, rather than the official name, is widely used. This diversity is one of the charms of okonomiyaki.
It would be interesting to plan a "okonomiyaki eating trip" to Kansai, the home of okonomiyaki, to compare okonomiyaki from different regions.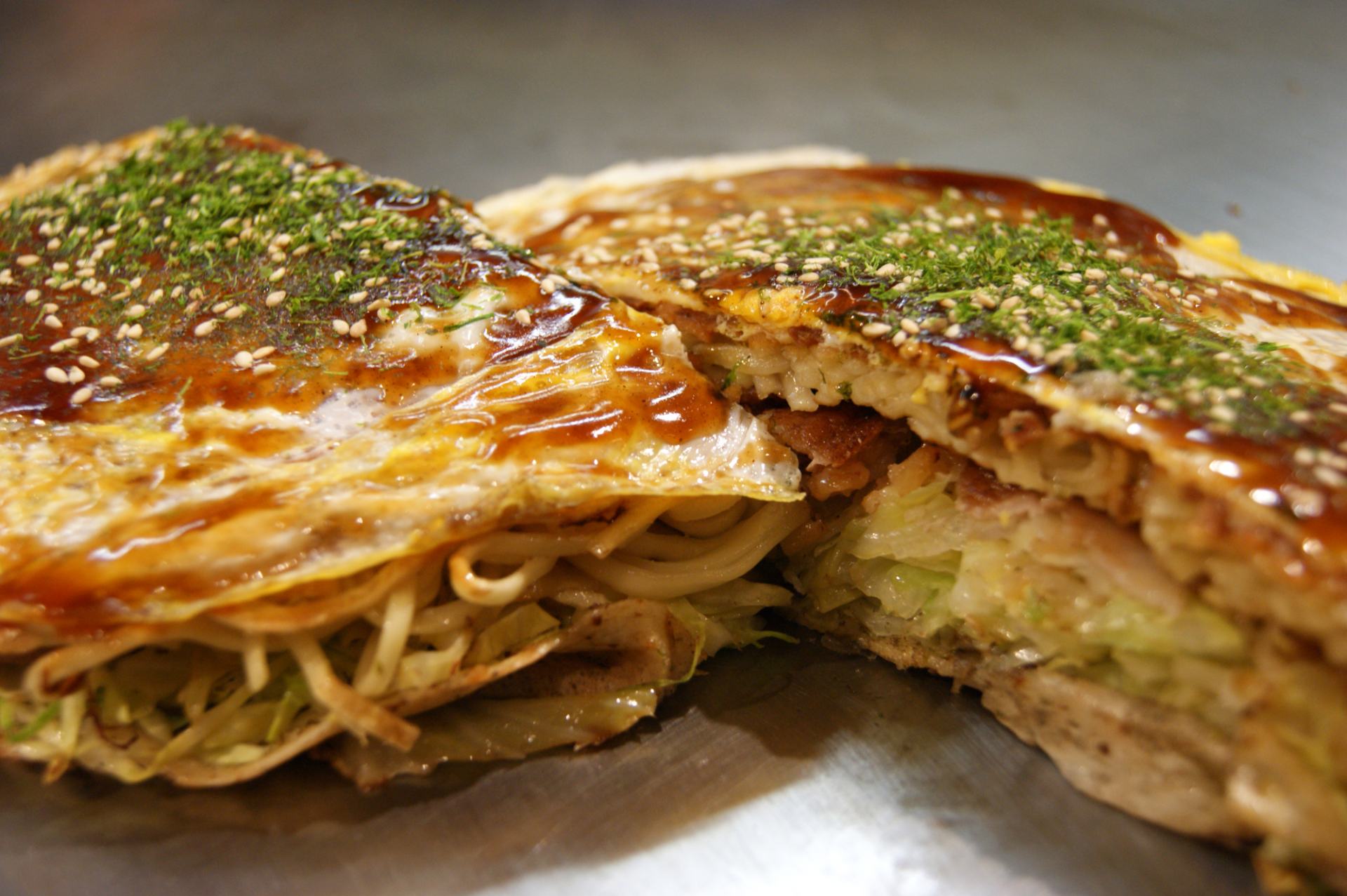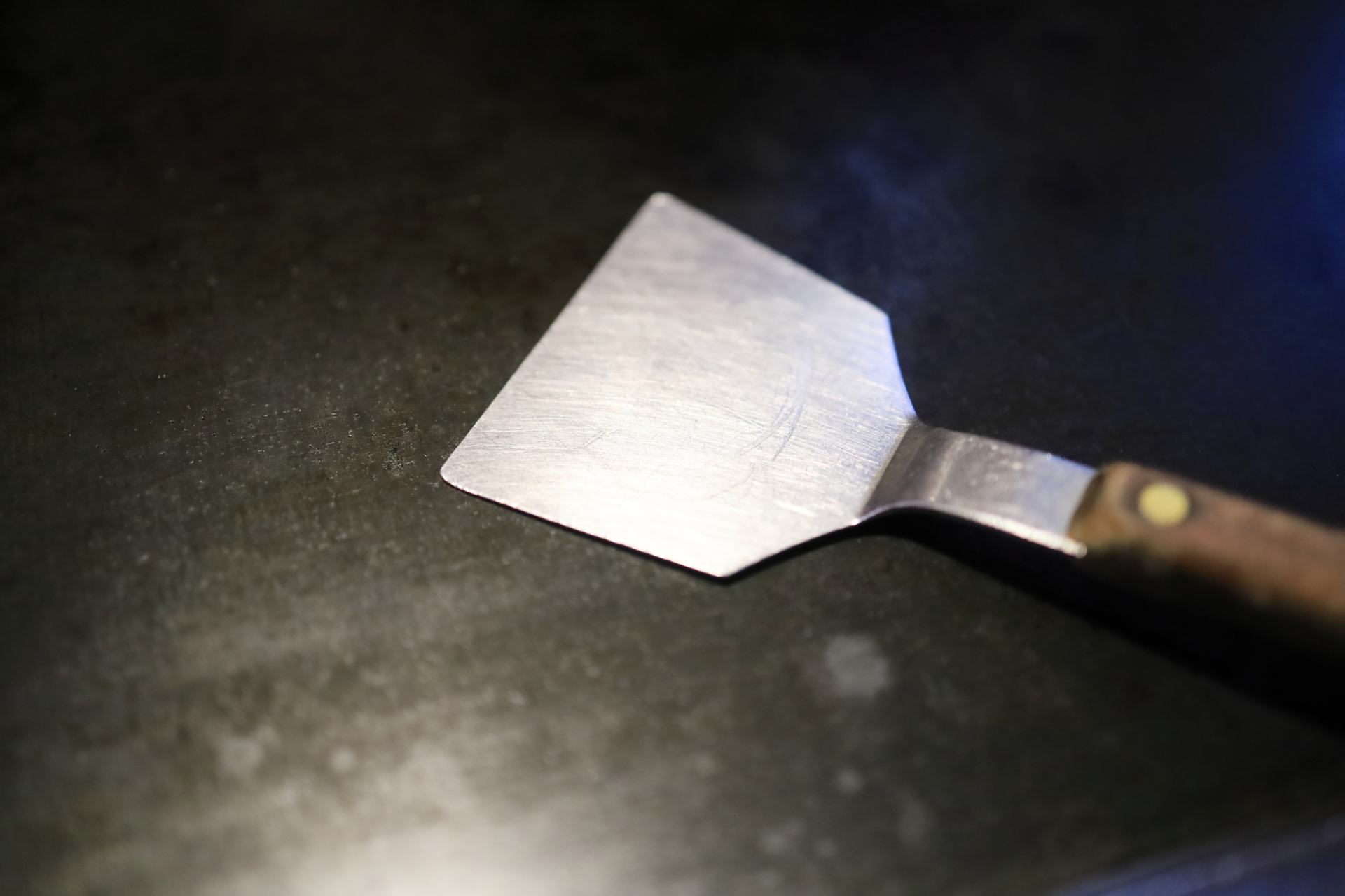 Easy to make at home! Okonomiyaki Recipe
Okonomiyaki is one of the most appealing and easy to make at home.
To help you try your hand at "okonomiyaki" at home, we will introduce a basic okonomiyaki recipe. You do not necessarily have to include the ingredients introduced here, but you can replace them with your favorite ingredients. The interesting thing about "okonomiyaki" is that you can choose your favorite ingredients as you like.
Ingredients (for two pieces)
240 g cabbage
50-60 sliced pork
100 g flour
2 eggs
1/2 teaspoon powdered bonito stock
120㏄ water
2 tbsp. tenkasu (crunchy tempura bits)
Okonomiyaki sauce, kezuribushi (dried bonito flakes), Aonori (dried green seaweed flakes), mayonnaise, as needed
How to cook okonomiyaki
Shred 240 g of cabbage into 3~4 cm width
Cut pork into about 15 cm long pieces
Put flour, powdered bonito stock and water in a bowl.
Mix the batter thoroughly with a spoon
In a bowl, put shredded cabbage (120g for 1 piece of okonomiyaki), 1 egg, 1 tablespoon of tenkasu, and half of the batter from step 4.
Break up the egg first using a large spoon, and then roughly mix it with batter, letting air in so that the batter and egg coat the cabbage.
Heat a frying pan with oil, pour the mixture of step 5 in a circle about 15 cm in diameter, slightly press down in the center, adjust the form, and cook the rounds over medium to high heat for about 3 minutes.
Put the pork slices vertically on top of the mixture with the fat side out and turn it over. Cover the pan and cook over medium to low heat for about 4 minutes.
Remove lid, turn over and bake for about 1 minute, and your okonomiyaki is ready
Place okonomiyaki on a plate and top with okonomiyaki sauce, mayonnaise, dried bonito flakes, and dried green seaweed flakes as you like.
Enjoy authentic okonomiyaki! Ten famous okonomiyaki restaurants
The Japan Konamon Association has carefully selected one okonomiyaki restaurant in each of the prefectures in the Kansai region.
Why don't you go on a "okonomiyaki eating trip" to Kansai, the home of okonomiyaki?
Osaka - Okaru
"Okaru" is a long-established restaurant that has been in business since 1946.
The taste and baking method that has remained unchanged since its establishment are so popular that customers line up even before the restaurant opens.
The traditional style of baking with the standard ingredients and sizzling, and the style of steaming with a lid on is a characteristic of this restaurant, and the texture of the fluffy yet concentrated texture of the batter and ingredients is superb. The mayo art, in which a picture of Tsutenkaku Tower or Osaka Castle is drawn with mayonnaise at the finish, is also a specialty of this restaurant.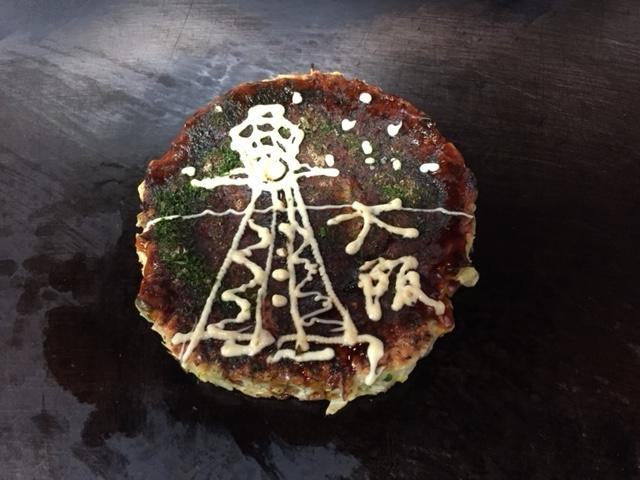 Kyoto - Teppanyaki Arata
The restaurant is famous for its "Betayaki," a dish that has been popular in downtown Kyoto from before, and is visited by locals, tourists, and celebrities alike.
Betayaki is so-called "Kyoto-style okonomiyaki," in which the batter is spread thinly like a crepe, and cabbage and other ingredients are piled on top and baked.
Fukui - Kazenomachi Warabe Sabae
In Sabae City, Fukui Prefecture, you can enjoy the taste of Osaka, the home of okonomiyaki.
The restaurant sources ingredients such as flour, sauce, and broth from "Kazenomachi," a popular chain with its main store in Osaka, so the taste is guaranteed.
You can cook your own okonomiyaki on the iron plate provided on the table. This is a great opportunity for you to try it.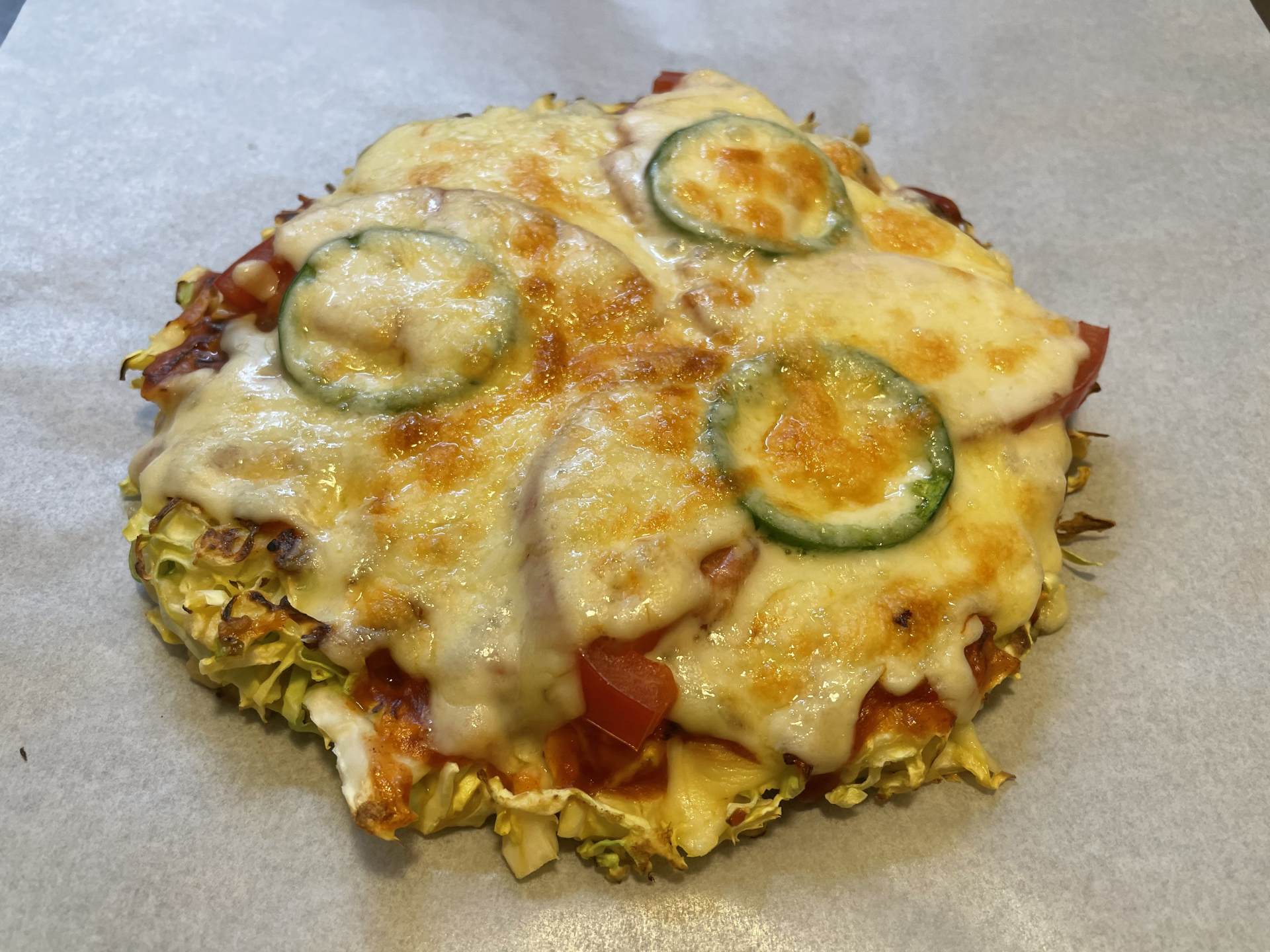 Hyogo - Okonomiyaki Shibata
Founded in 1947, this is a long-established okonomiyaki restaurant, now in its third generation of owners. Standing in the Shin-Nagata Honmachi Suji shopping street in Nagata-ku, Kobe City, known as the holy land of konamon, it is a famous restaurant known as the originator of modern-yaki. It is said that at the time, soba was scarce in circulation and the first proprietress offered okonomiyaki with udon noodles, which became very popular. Soba modern-yaki, as well as udon modern-yaki, are still available.
Mie - Botefuku
This okonomiyaki restaurant has been in business for nearly half a century since 1977 and is well-loved by the local community.
The restaurant serves okonomiyaki made with carefully selected seasonal ingredients in the "Maze-yaki" style, in which the batter and all the ingredients are mixed before baking.
The best item on the menu is the "Botefuku Tokusei-yaki," which has been popular since the establishment of the restaurant.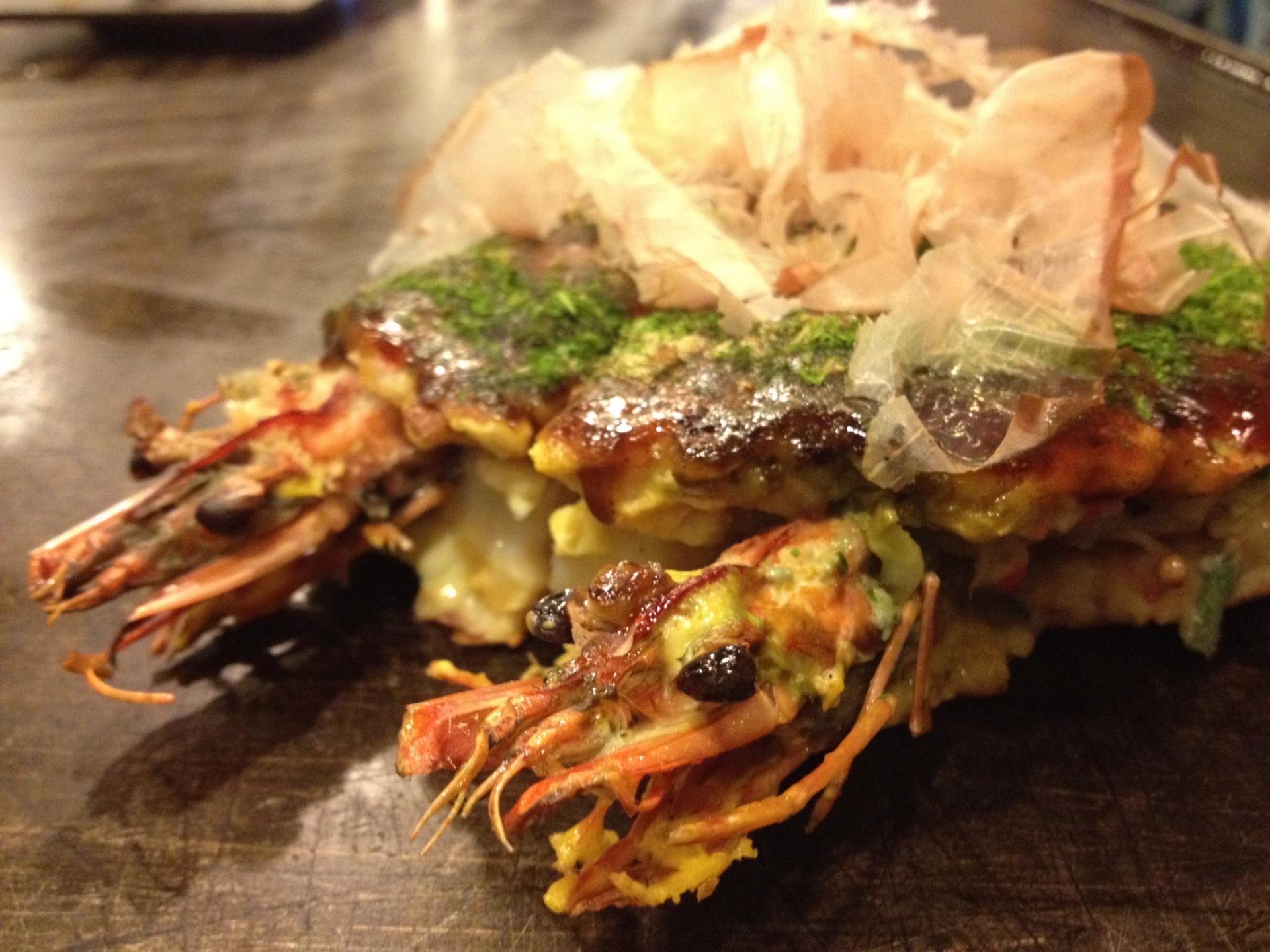 Nara - Kameya
A long-established okonomiyaki and negiyaki restaurant established in 1960.
The okonomiyaki, negiyaki, and yakisoba menu alone offers more than 30 varieties, so there is enough variety to keep your eyes glued to the menu.
Some of the dishes include cheese and udon noodles. The okonomiyaki is cooked slowly over low to high heat, which brings out the sweetness of the cabbage and gives it a fluffy texture.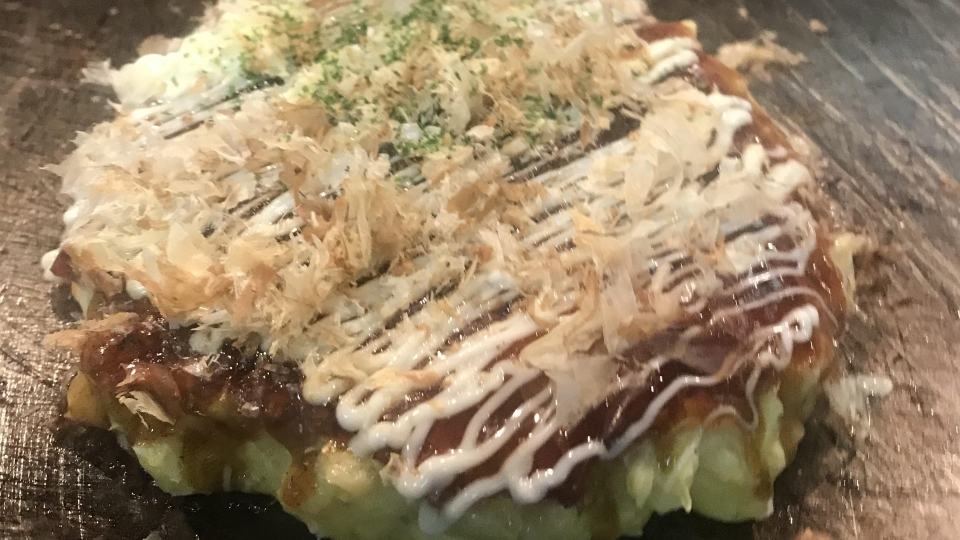 Shiga - Kisaku
This okonomiyaki restaurant has been in business for about 50 years and is loved by the locals. Upon entering the restaurant, one is drawn to the long counter with 13 seats and the menu list displayed in a row. The menu is so diverse that it is hard to choose from, including okonomiyaki, yakisoba, yakiudon, teppan dishes, and more. It is recommended to sit at the counter and observe the craftsmanship at work. Enjoy watching the careful handiwork of the chefs and the process of cooking the okonomiyaki right in front of you.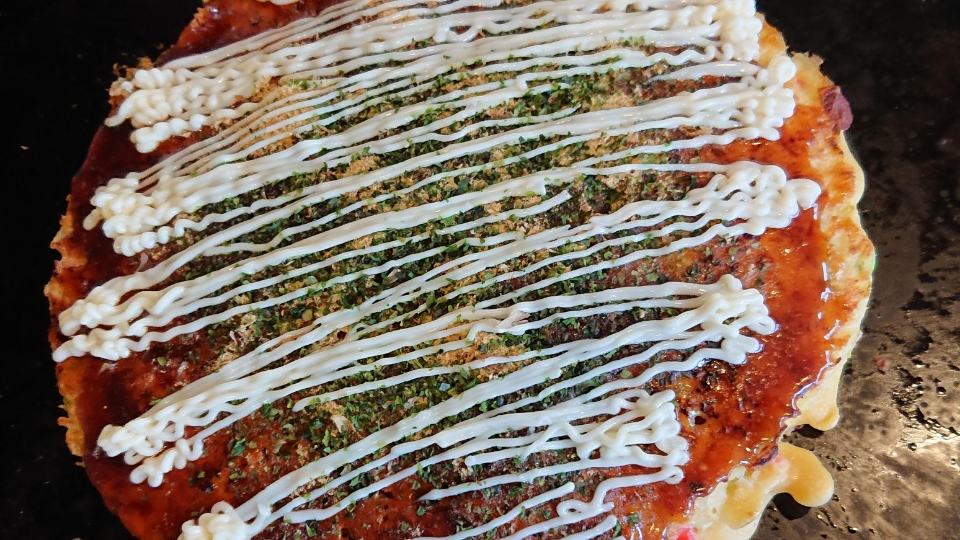 Tokushima - Hayashi no Okonomiyaki
This famous okonomiyaki restaurant has been in business for over 60 years and is loved by locals and tourists alike.
Okonomiyaki throughout Japan started with the "Kasane-yaki / layered yaki" method and later, "Maze-yaki" method (baking the batter mixed with ingredients) appeared. This shop offers "Layered yaki".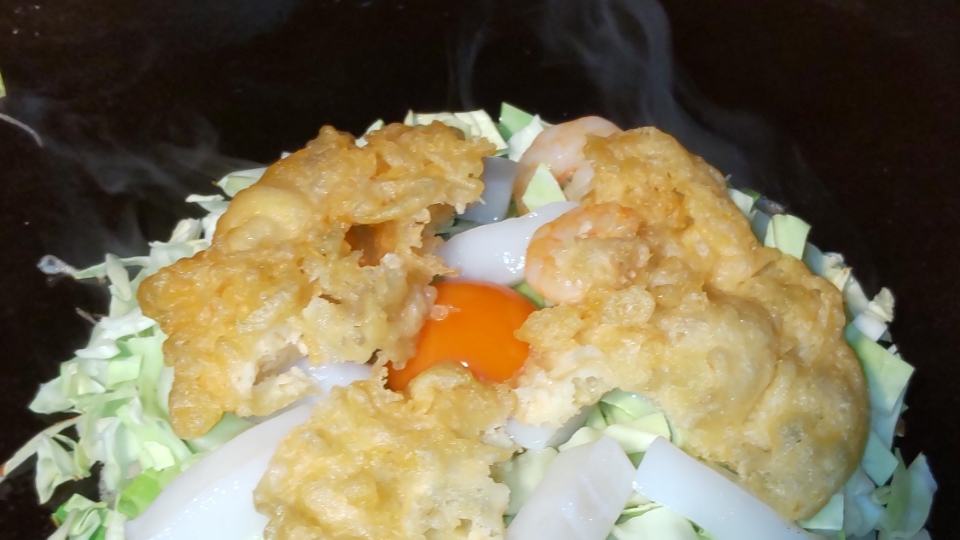 Tottori - JAPANESE PIZZA MISORA
"JAPANESE PIZZA MISORA" is a famous restaurant located near the "Shigeru Mizuki Memorial Museum", a classic sightseeing spot in Tottori.
"JAPANESE PIZZA MISORA" serves Sakaiminato's soul food, a unique okonomiyaki that is cooked thin and floppy, and is recommended as a snack.
The restaurant also offers a variety of other teppan-yaki dishes such as "abalone steamed with soft sake" and "Japanese black beef steak skewers", making it a great place for those who want to enjoy a drink.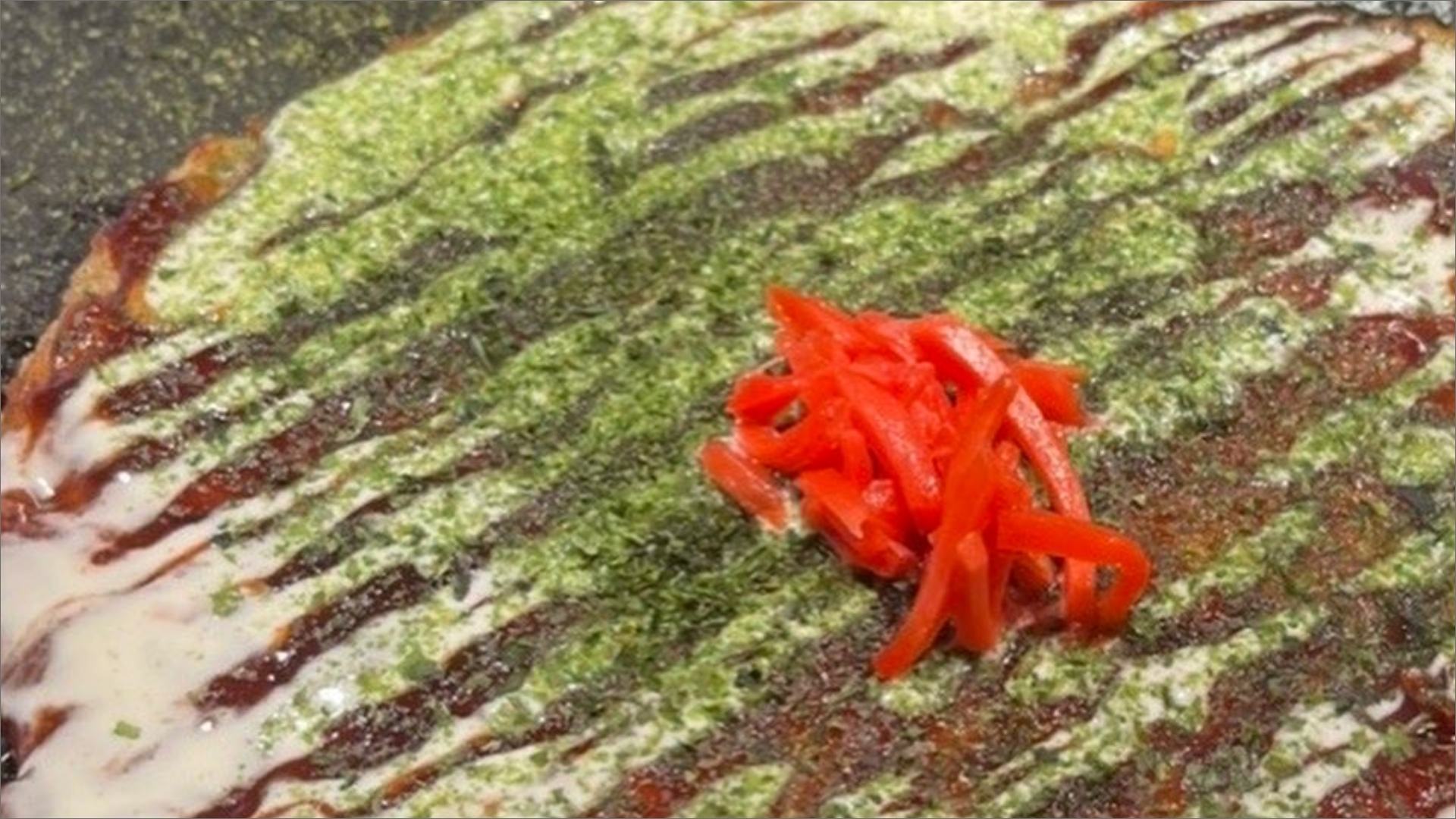 Wakayama - Wadada
An okonomiyaki restaurant run by a senior manager with over 40 years of experience in this field. It is gaining popularity, especially among locals, as an authentic Osaka "konamon" (flour-based cuisine) can be tasted in Wakayama.
They are very particular about their ingredients. For example, the dough is made from a blend of five different types of flour, including wheat flour.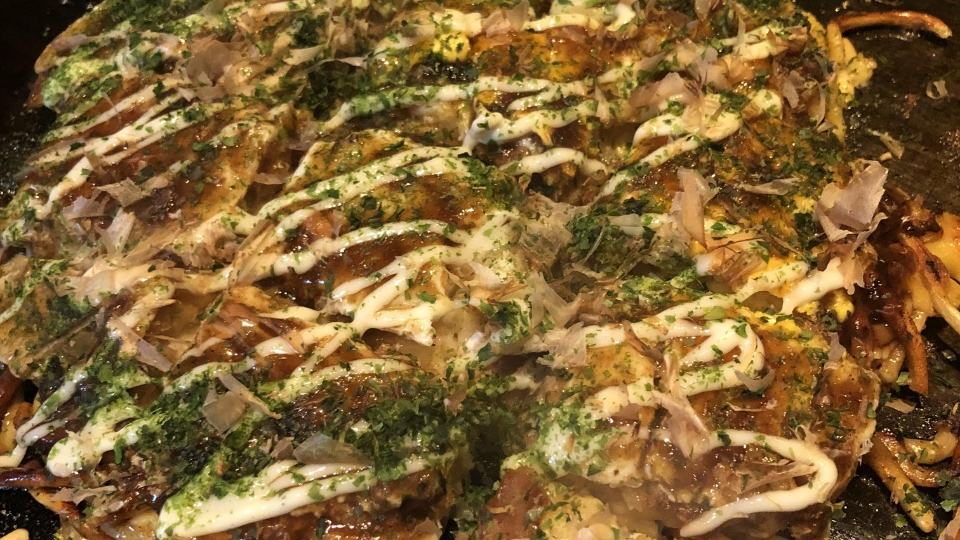 Conclusion
In this article, we have introduced the charm, history, and famous restaurants of "okonomiyaki," the soul food of the Kansai region.
One of the charms of "okonomiyaki" is that it is easy to eat at home, but the taste varies greatly depending on how the batter is mixed and cooked.
All of the famous restaurants introduced in this article are operated by professionals, so you can enjoy "okonomiyaki" that brings out the full potential of the ingredients.
If you want to try the best okonomiyaki, why not go on an "okonomiyaki devouring trip" to the Kansai region, the home of okonomiyaki?
Supervisor of this article: Mana Kumagai
Food culture researcher, Chairman of the Japan Konamon Association, Representative of the Teppan Kaigi Executive Committee, Director of All Japan Food Association
Born in Nishinomiya City, Hyogo Prefecture in 1961.
In 2003, we established the Japan Konamon Association, which links various regions of Japan for the purpose of passing on food culture. We have visited 500 to 600 restaurants a year and held Konamon exchange meetings in 20 countries around the world. We have taught more than 20,000 people about konamon (okonomiyaki, takoyaki, yakisoba, udon, dim sum, etc.). On the occasion of the 20th anniversary of the association's establishment, we held the "Teppan Conference 2022" as part of our activities to pass on food culture. The theme of the conference was "Okonomiyaki" and discussions were held with store owners and experts from all over Japan. The "100 Best Konamon" were announced at the plenary session.