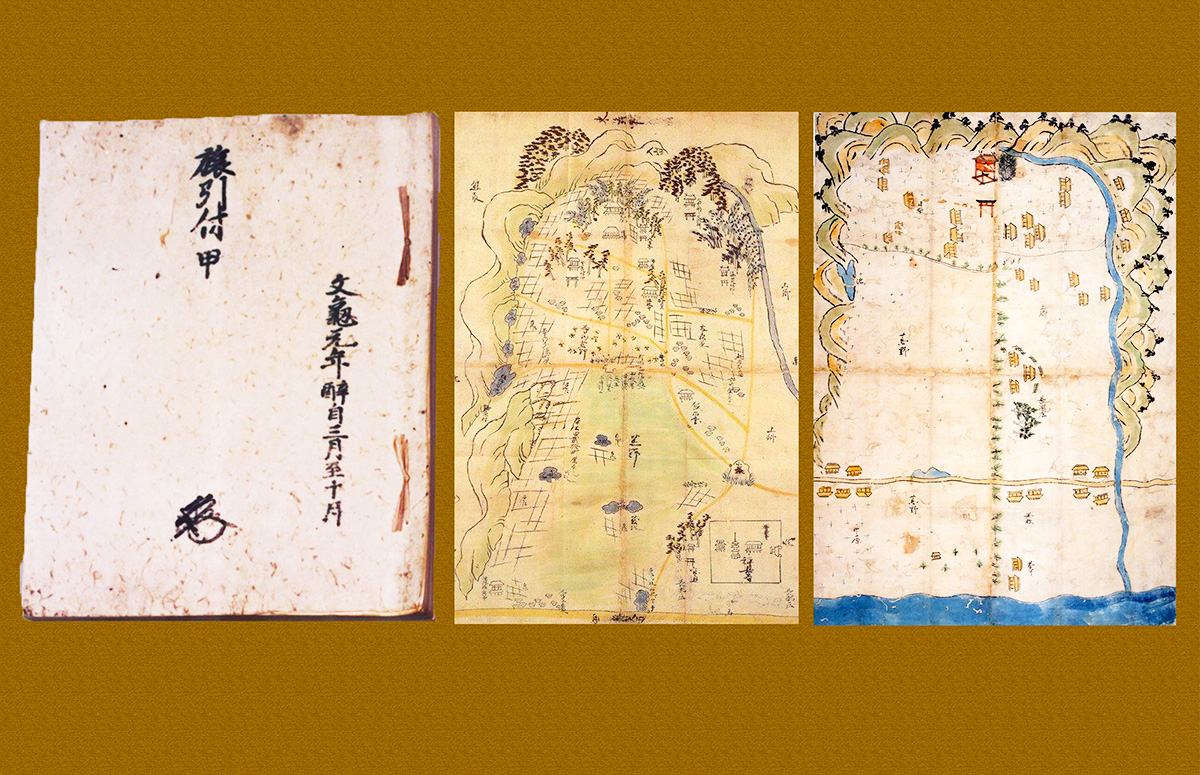 Villages depicted in Tabihikitsuke and two paintings~Landscape of Hinenosho, a manor in medieval Japan~
800 years ago, Izumisano City was the location of the Hinenosho Manor of the Kujo Family. Here there remain two illustrated maps of the manor grounds, and the Tabihikitsuke Diary written by Kujo Masamoto. Within these illustrated maps we can see scenery bathed in greenery, the many ponds made to flow into the rice fields and their waterways, along with shrines and temples. Within the pages of the diary, candid accounts of the everyday lives of the people living in the region at that time are recorded.
These landscapes which gave birth to manor estates and has been passed down since the middle ages are reflected both in these paintings and in the writings of the diary; they lure one into the charming scenery of the agricultural community of the time.
Izumisano City, Osaka Prefecture
Cultural properties