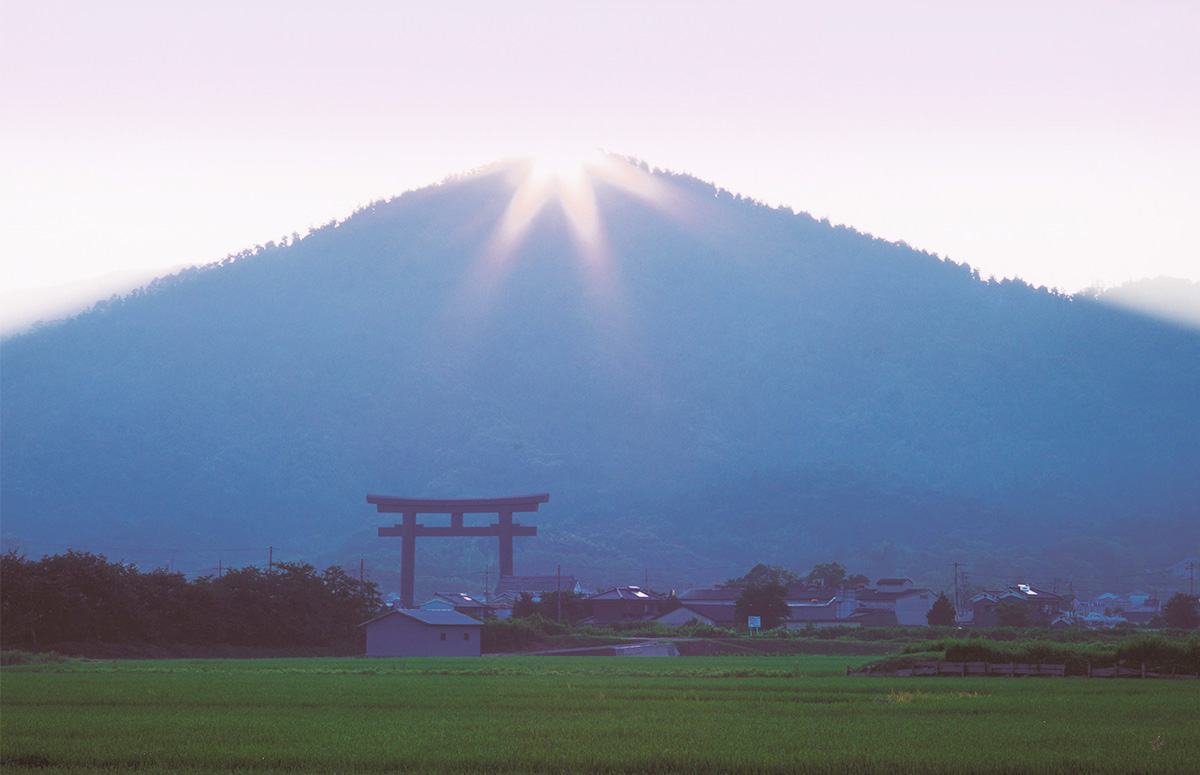 Japan's Oldest National Highway with a History of 1400 Years:
Takenouchi Kaido /Yokooji
On the days of the spring and autumn equinoxes, the sun rises from Mt. Miwa, passes above Mt. Nijo, and sets in Osaka Bay. For this reason, the straight road from Osaka in the east to Nara in the west is known as the 'Road of the Sun'.
The 'Road of the Sun', which is over 20 meters wide, was built by Emperor Suiko in 613 AD. In ancient times, missionaries from China arrived in Asuka City through Naniwa (present-day Osaka) along this road and introduced technology and Buddhist culture.During the Middle Ages, the road connected many important trading towns, and in modern times it has flourished as a way station for people traveling on pilgrimages to the Grand Shrine of Ise in Mie Prefecture.
The Takenouchi Kaido/Yokooji historic road offers travellers, depending on the location, a fascinating variety of scenes and experiences.Visitors to the heritage sites along this road will be able to encounter and appreciate the historical changes in the area over the past fourteen centuries.
Osaka Prefecture (Osaka city, Sakai city, Matsubara city, Habikino city, Taishi town),Nara Prefecture (Katsuragi city, Yamatotakada city, Kashihara city, Sakurai city, Asuka village)
Cultural properties