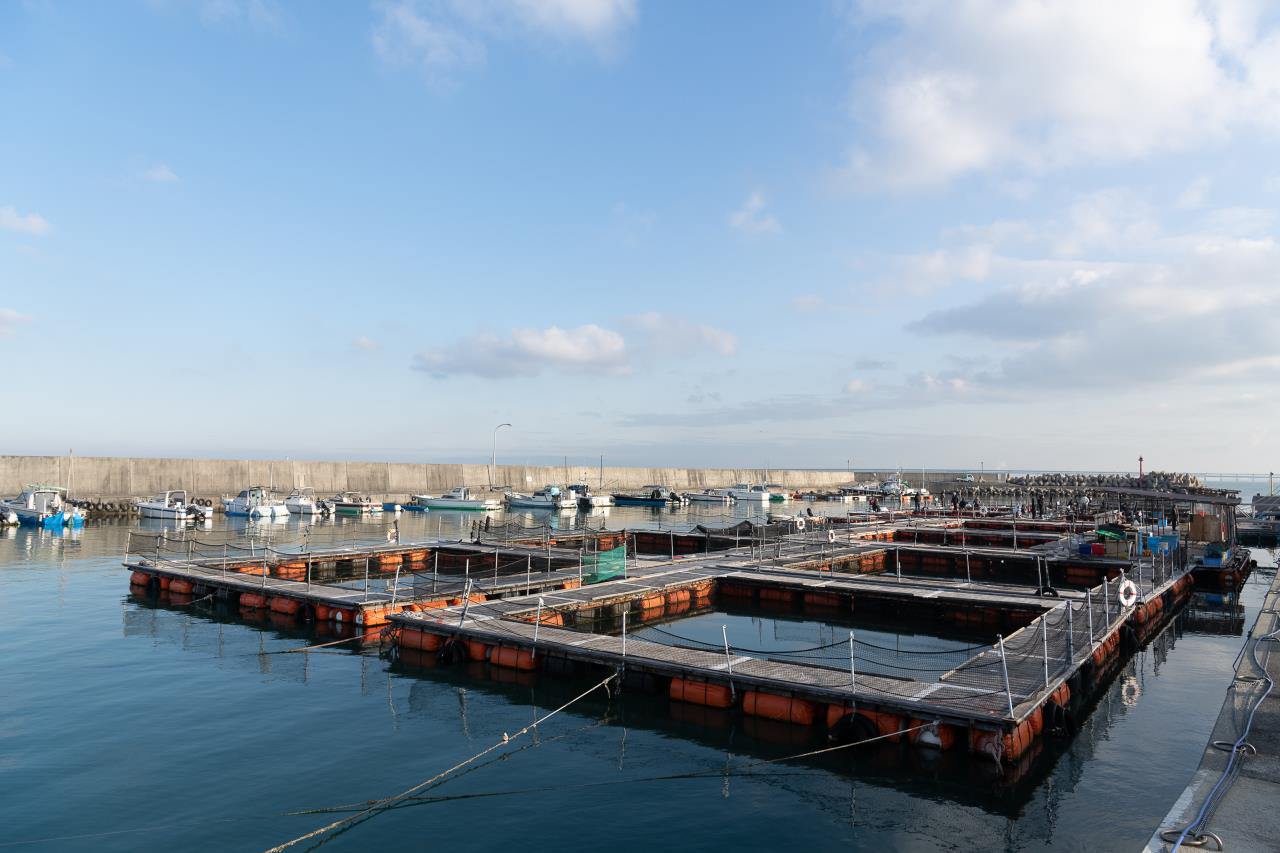 Fishing at a sea-fishing pond
Enjoy fishing safely and easily as you go for the big game
Catch the big game from a sea-fishing pond stocked with prize fish such as sea bream and tiger puffer! The feeling of catching a fish and seeing it jumping energetically is something truly special. We invite you to check out a Japanese-style amusement park where you can fish safely and easily without having to go out to sea on a boat.
No need for any advance preparation! You can enjoy the facility arriving empty handed.
Sazan is a fishing pond located in Sennan, which is easy to access from Kansai International Airport. You can enjoy Sazan arriving empty handed, without preparing anything in advance. Fishing rods and replacement hooks are available for hire, in addition to things like bait and life jackets—the complete set of equipment that you will need for a fishing experience.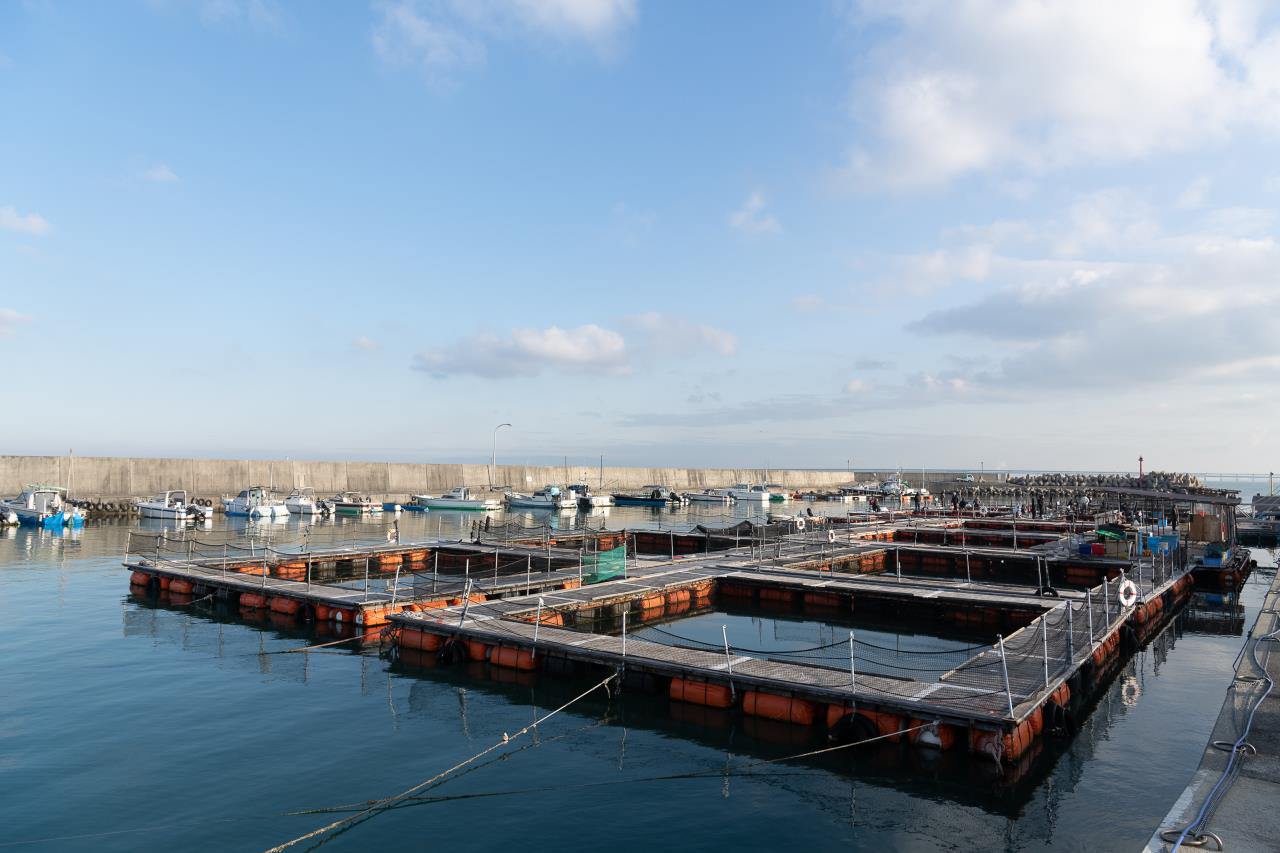 A fishing pond that floats on the sea. It is kept nice and clean.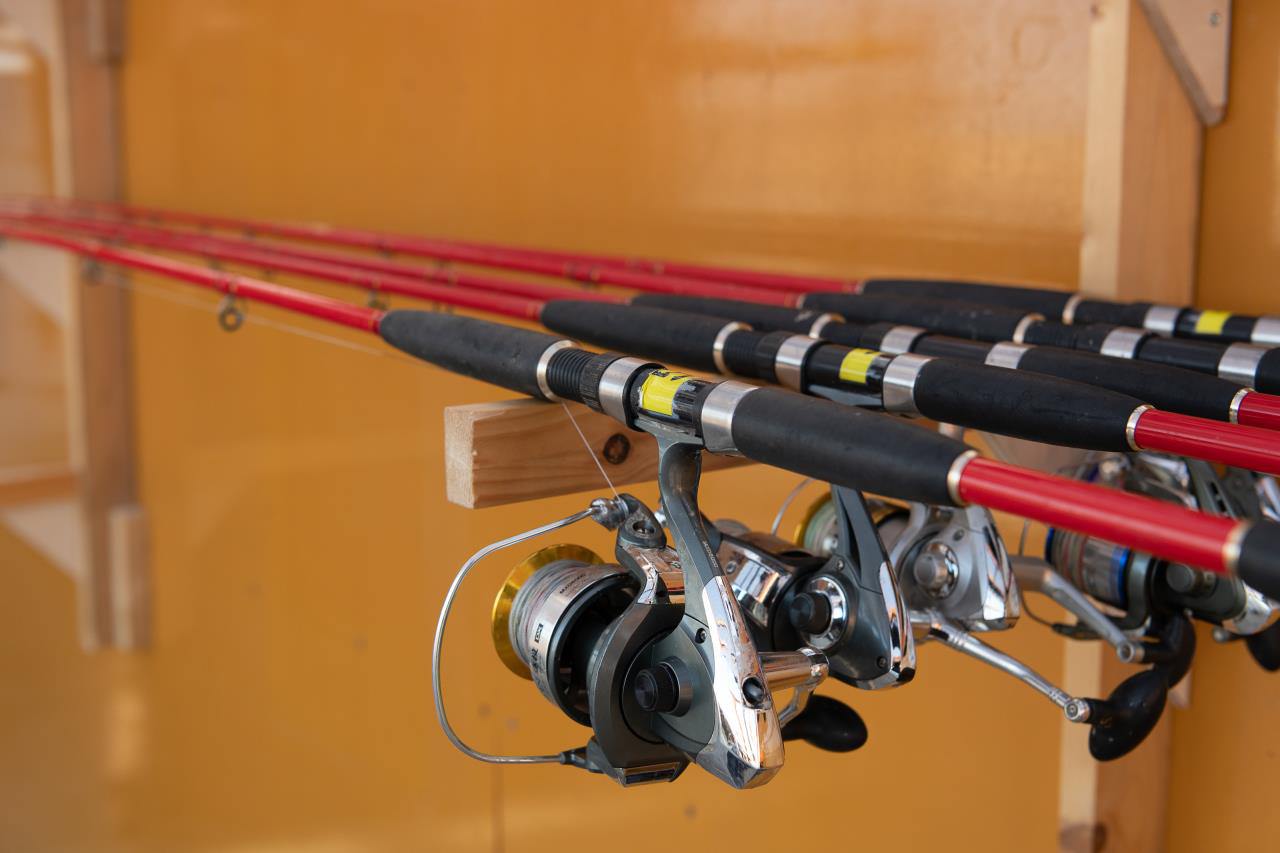 All fishing equipment can be rented.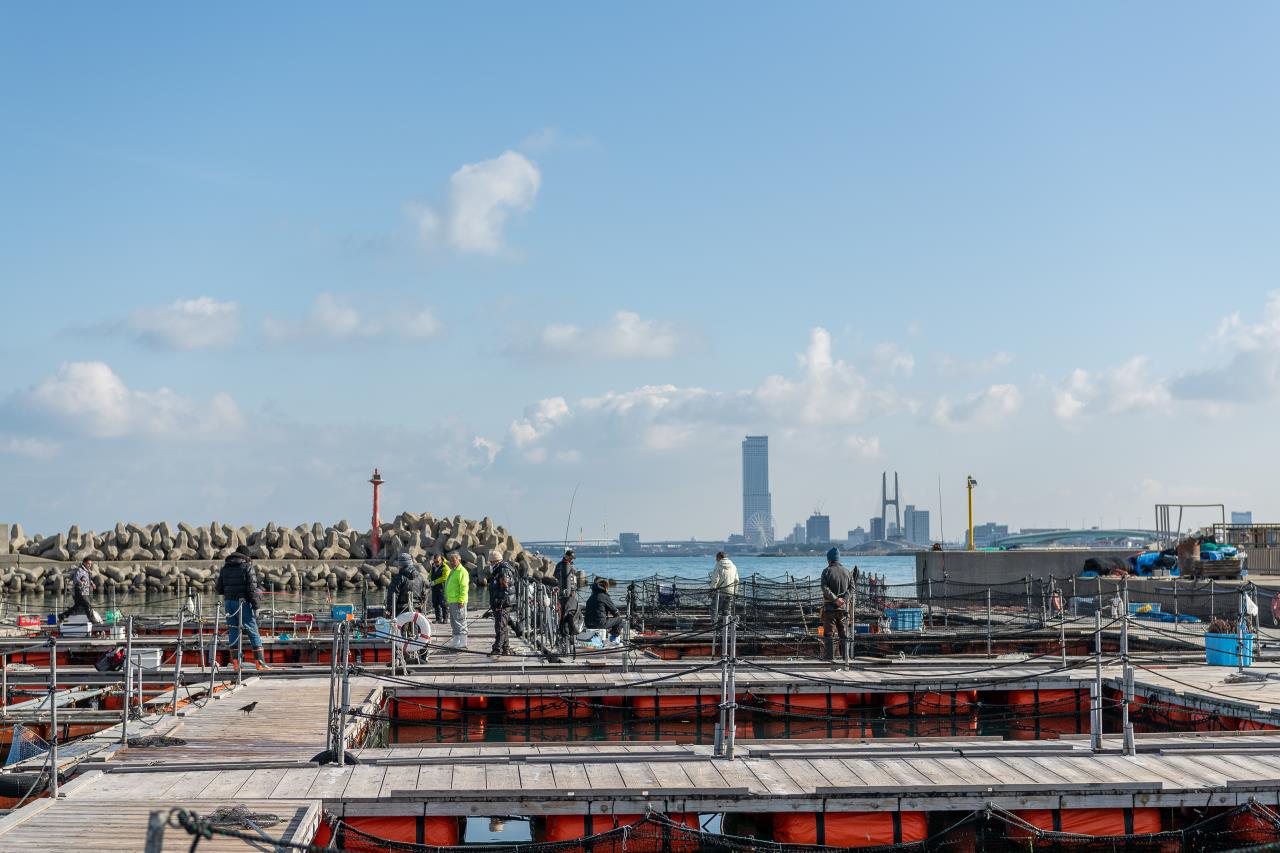 On the far shore, a view of the flyovers and skyscrapers of the city.
Cast your line in a resort area with expansive sea views
The fishing pond is located on the water in the harbor, with its pleasant sea breezes and calm waves. Looking around, you will see a number of fishing boats on the water and a well-maintained beach stretching out. This expansive sea view is just perfect for that resort feeling! Once you have completed everything at reception and arrived at your designated location, you are ready to learn how to bait your hook and how to fish under the detailed guidance of the staff. Cast your line into the water. Your float will be floating on the surface of the water. Check its movements frequently. When the float gets jerked below the surface of the water, it's a sign that the fish is nibbling on the bait. Raise your rod just at the right time to securely hook the fish, then go on to pull the fish out of the water in one move.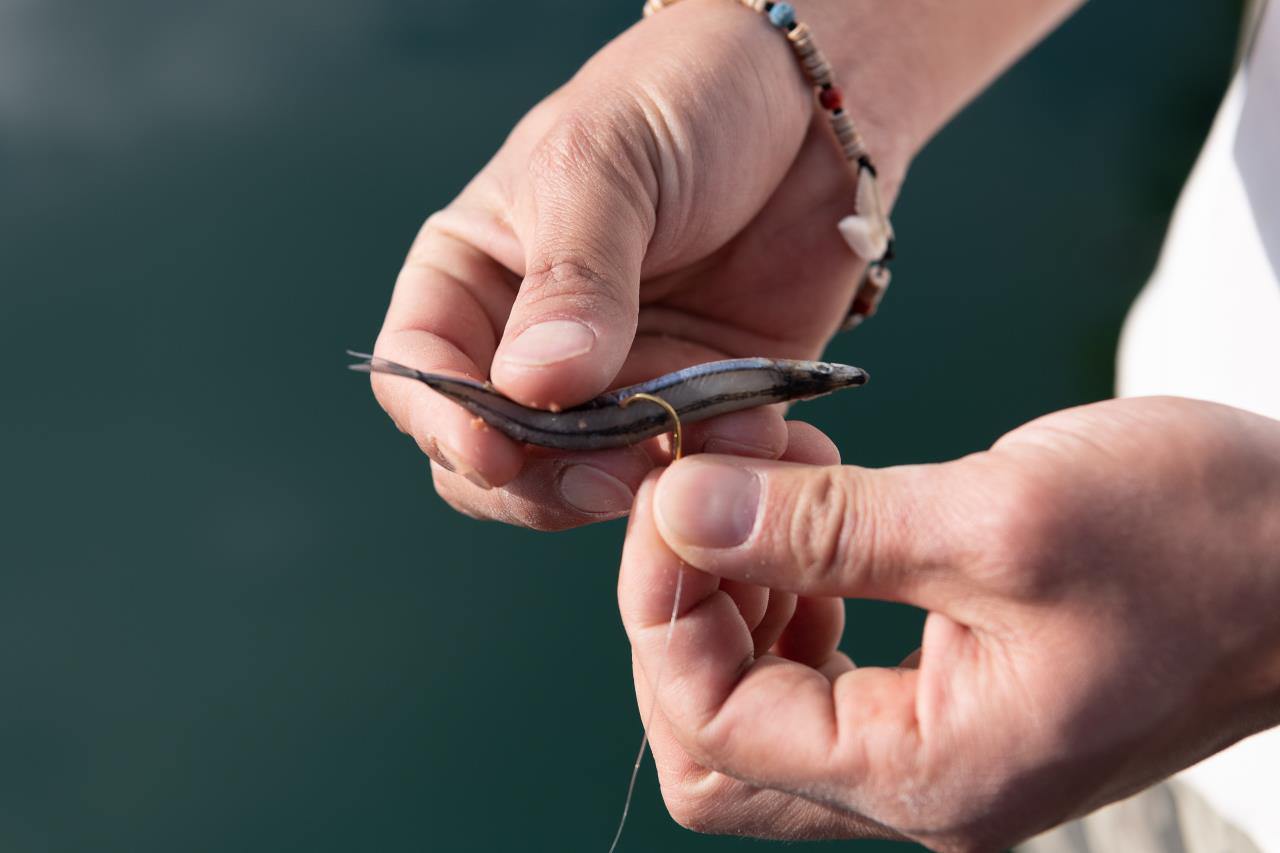 Several kinds of bait are prepared. The trick is to change the bait to suit the kind of fish you are hoping to catch.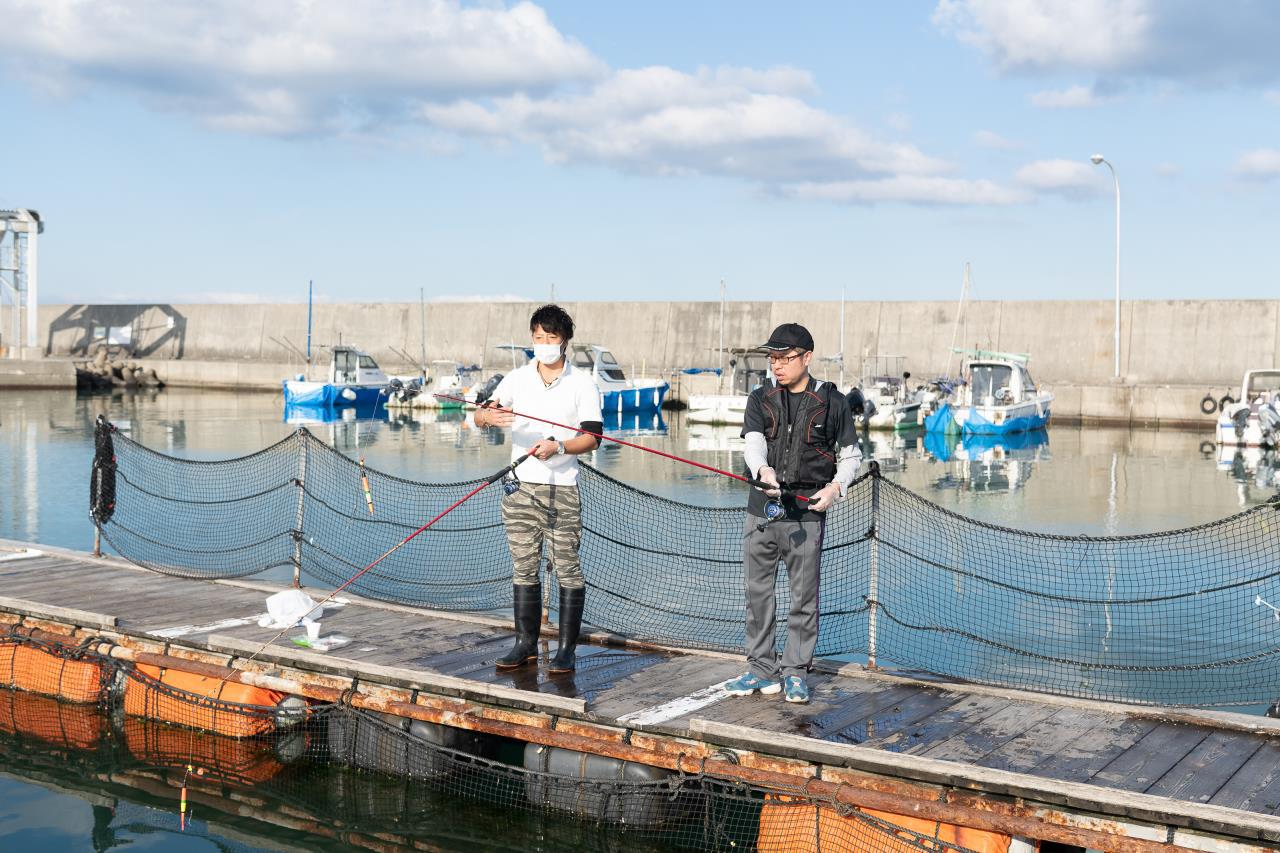 If there is anything you do not understand, you can ask the helpful staff.
Catching a prize fish is not impossible, even for a beginner
The true pleasure of fishing is the feeling you get when you have caught a fish and it's jumping around energetically! As a variety of fish species are regularly released at Sazan, the greatest attraction here is that you can easily and safely fish for varieties of fish that can typically only be caught in serious fishing spots, which require time and effort, such as when shore fishing or rock fishing. Depending on the time of year, you may come across sea bream and tiger puffer, which are considered prize fish. Sazan tells us that it is not unusual for beginners to catch two or three big game. Sazan also has a popular plan for customers who visit as groups of 10 or more people, where they can use an entire section of the fishing pond themselves. Hold a fishing tournament in the spirit of fun with a group of friends you get along with and watch everyone get excited.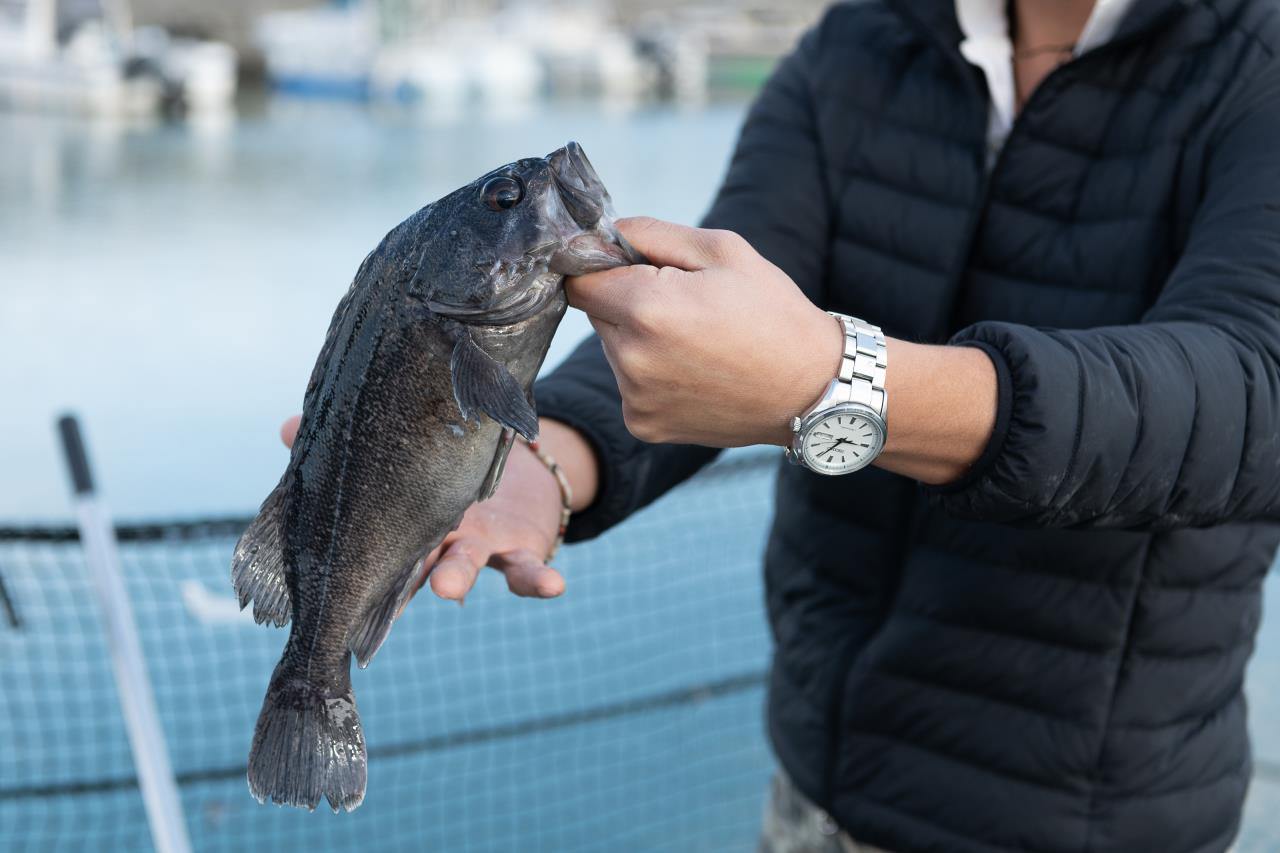 Black rodfish (Sebastes genus), a fish with a good appetite that readily nibbles on the bait and is easy to notice when it bites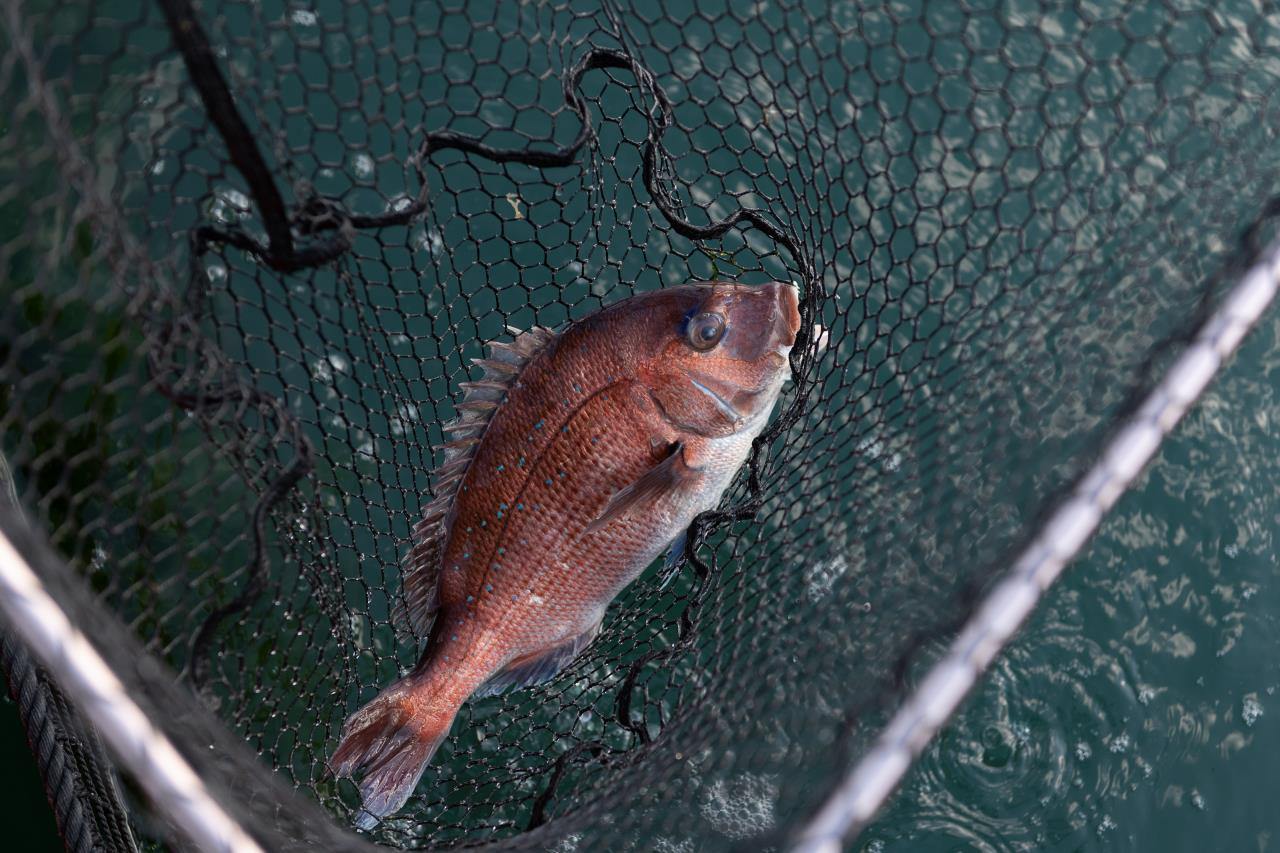 You can catch sea bream, a fish with a bright red color and fine shape.
Facility information
You can experience these things here!
Name of facility | Sazan
Name of experience | Fishing at a sea-fishing pond
Address | 2-202 Rinkuminamihama, Sennan City, Osaka 590-0535 Tarui Fishery Cooperative
Business Hours | 7:00 a.m.-2:00 p.m.
Closed | Thursdays (reservations are required)
Fees | Entrance: males junior high school age or older: 11,000 yen per person, females & elementary school students: 5,500 yen
Private rental: 1 raft (suitable for up to 10 people): 110,000 yen ※ + 2 people are free of charge. From 13 people: separate fees apply
Payment methods | Cash only
Number of guests accepted (groups)| From 1 person
Telephone number| 072-482-0316 *Reservations accepted: 9:00 a.m.–5:00 p.m.
Languages spoken| Japanese only
Official Website (Japanese)| https://www.sazanfisher.com
* No English website
Notes| None