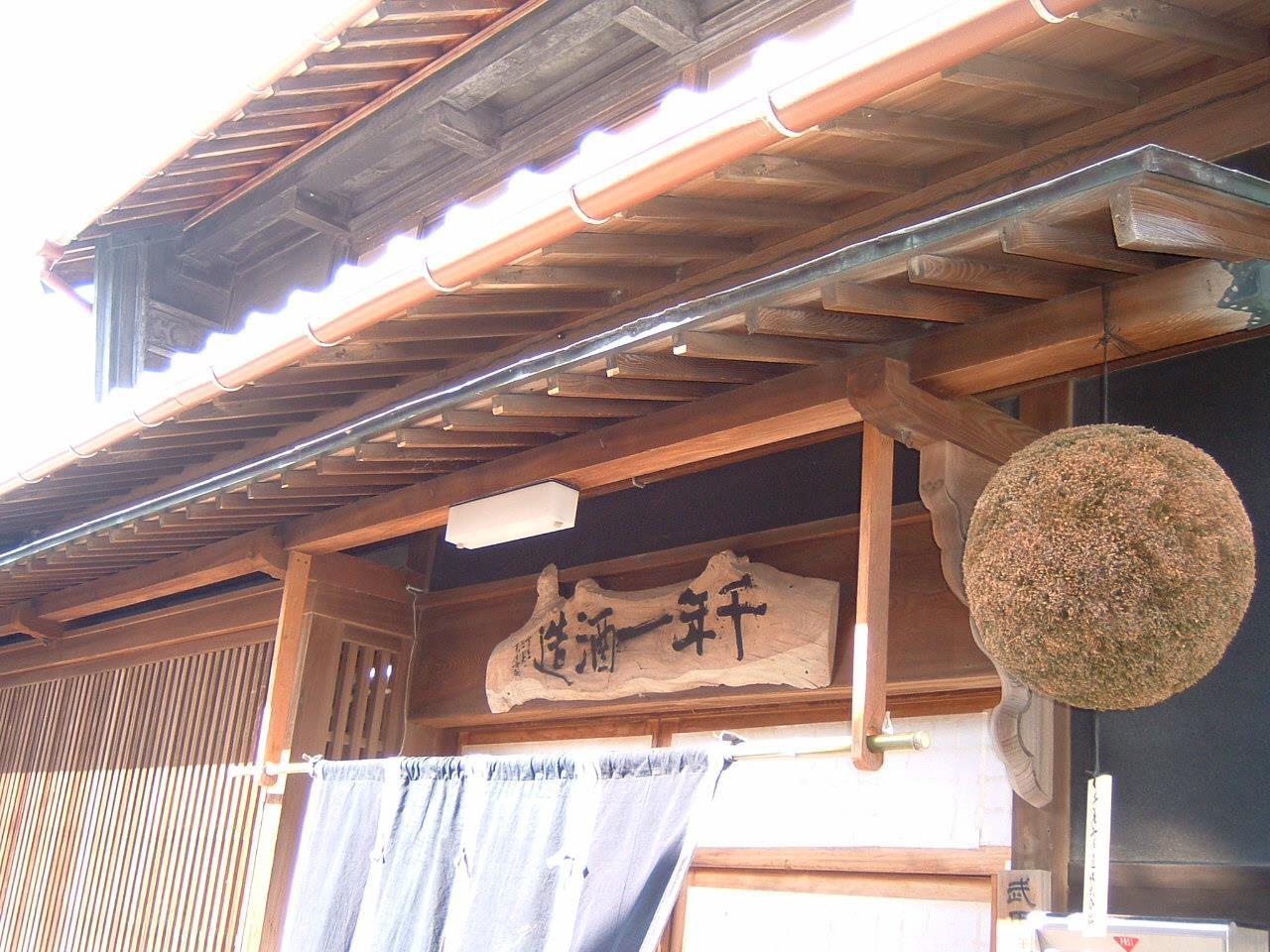 Tales of Sake in Hyogo Sake Detective Group
Tales of Sake in Hyogo Sake Detective Group
Arthur Conan Doyle's Sherlock Holmes and Agatha Christie's Hercule Poirot are among the world's greatest fictional detectives. In Japan, Edogawa Ranpo's Kogoro Akechi springs to mind. While new characters continue to be created for an array of different novels and animations, none compare to legends like Poirot and Akechi. Although these detectives search for the perpetrators of crimes, as children when we pretended to be detectives, we did it for the excitement. Even now, going to new places and discovering new things are attractive propositions.
Awaji Island in Hyogo Prefecture has its own detective group. There are 680 members nationwide, and around 400 of those are active on the island. Each region has its own branch, and meetups are frequent. First established in 1990, this is the Awaji Sake Detective Group. Members of the group share a love for sake—so much so that they even decided to start brewing their own. To do so, they planted the sake rice, harvested it, took it to a brewery, and brewed the sake there. Their ultimate goal was to share the sake and in turn revive and develop their local communities.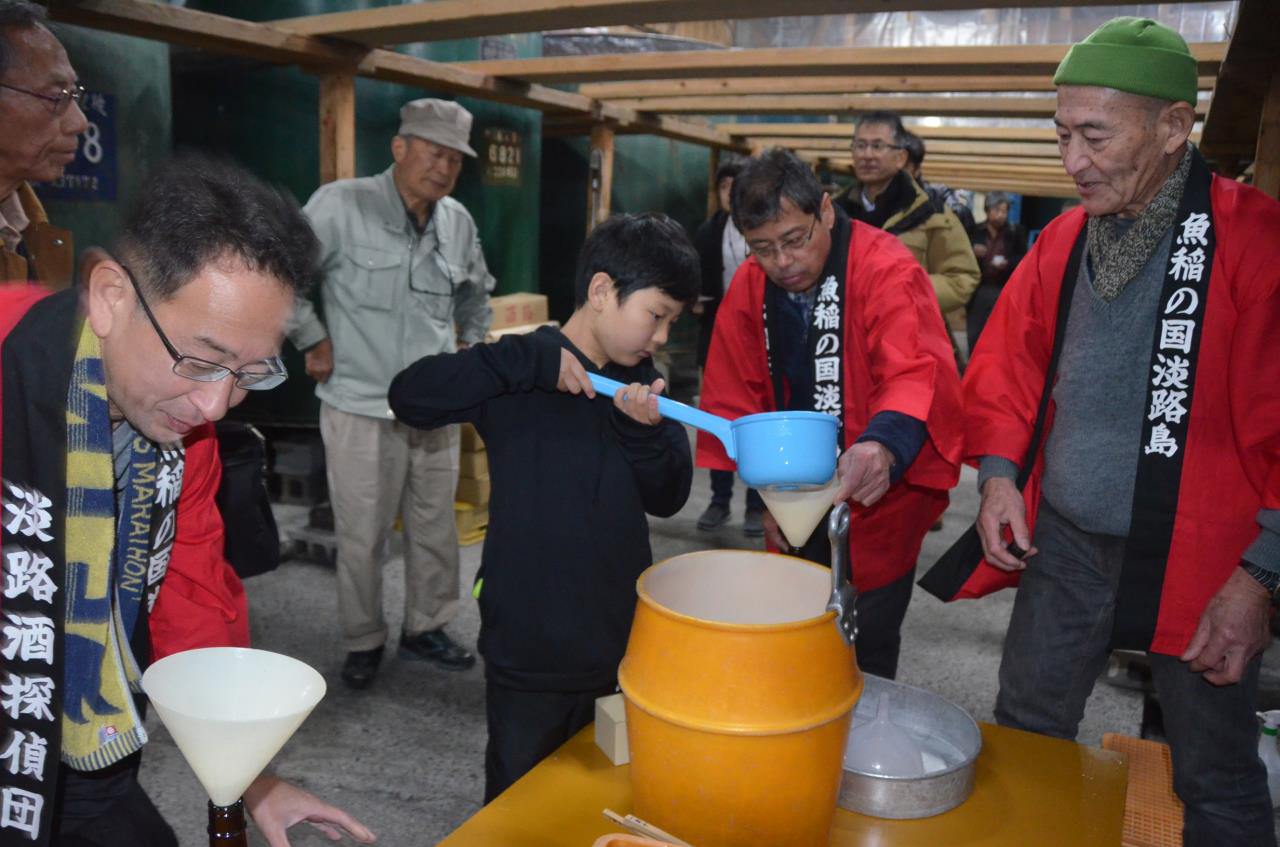 An Exciting Brewery Sennenichi Shuzo
At the northern end of the island in a place called Higashiura is Sennenichi Shuzo, and it was this brewery to which the detective group took their harvested rice. Although previously there were 58 breweries on the island, with each producing sake for their local communities, that number gradually decreased and now only two remain. Sennenichi Shuzo is one of them. Passionate about local sake and offering support to like-minded organizations such as the detective group, it is a brewery that exists for the people who support it.
That said, brewing sake is no easy feat. Making sake from small volumes of rice requires similarly small brewing equipment, while it is also uncertain whether the same amount of rice can be harvested each year. The fact that the brewery decided to help out despite these difficulties just goes to show the characteristics of the Awaji Island community. The project is an entirely local undertaking with the added charm of being "homemade."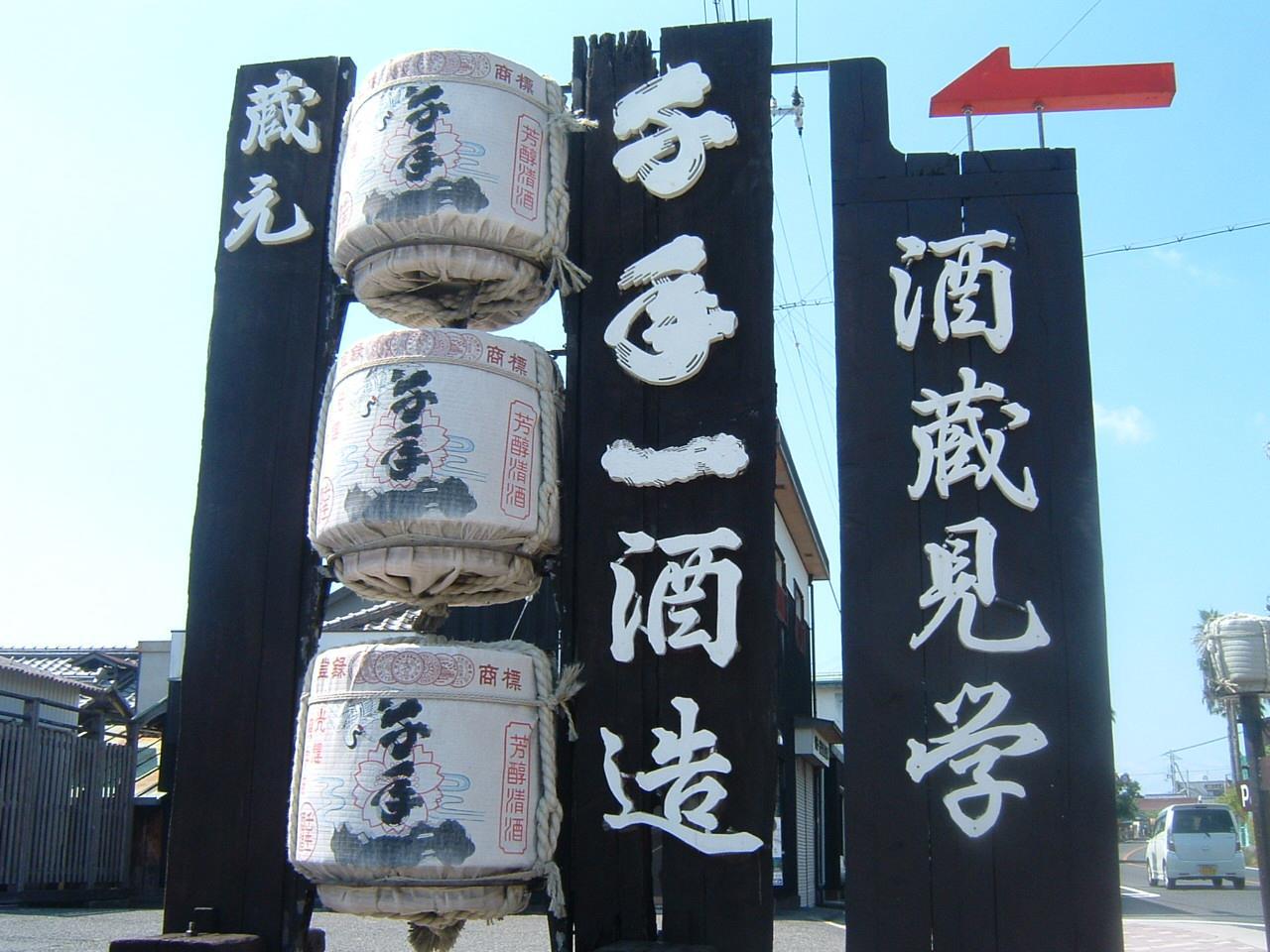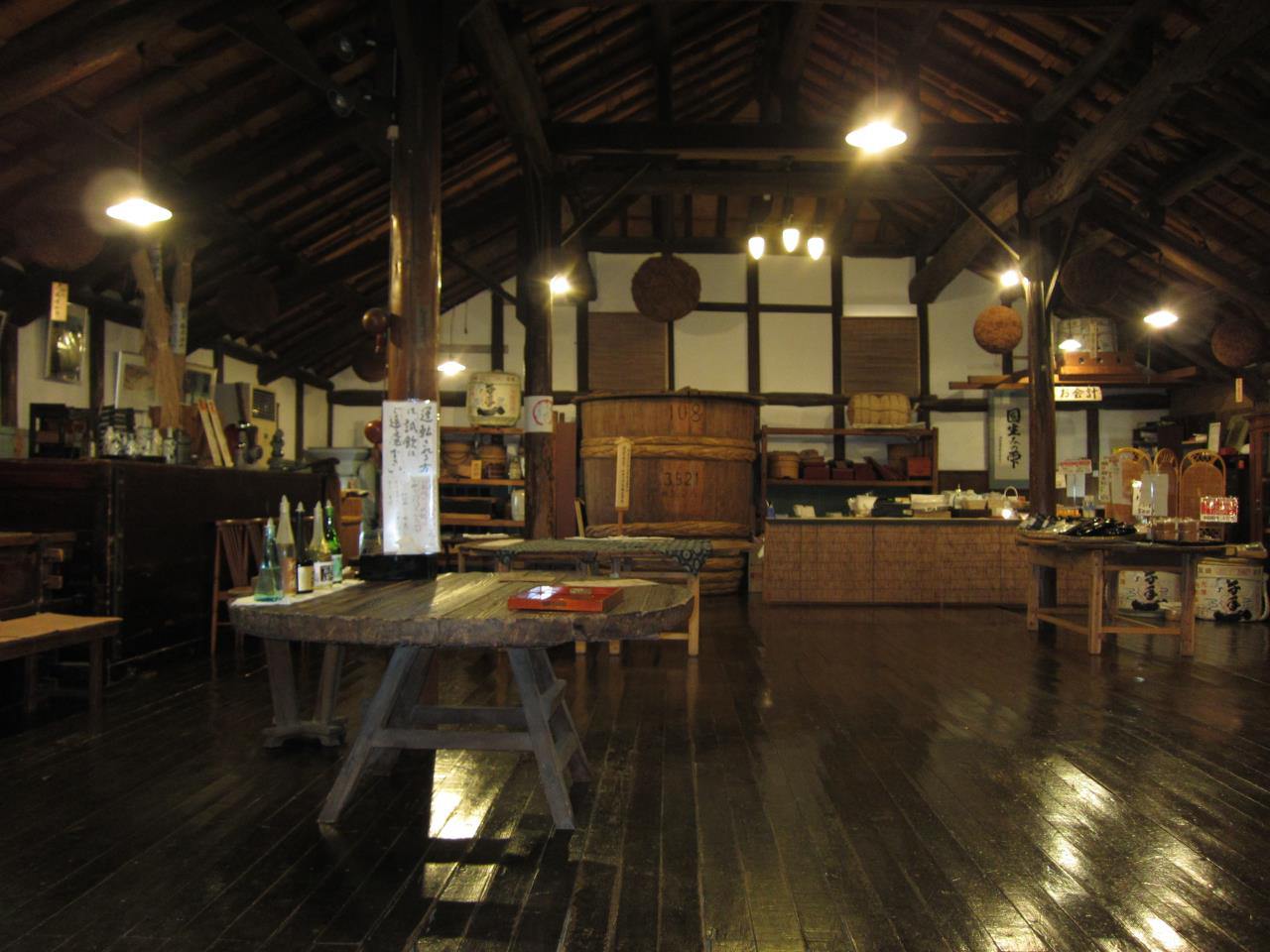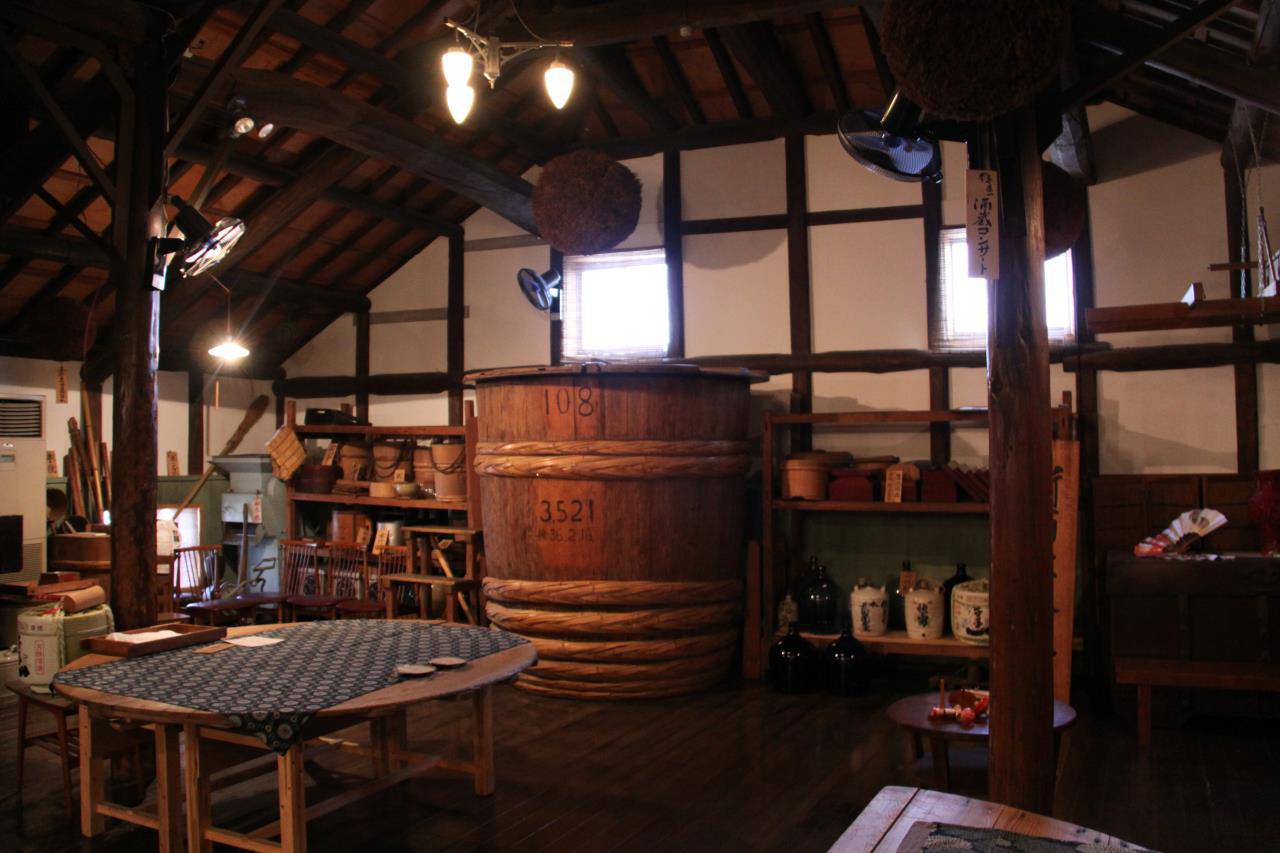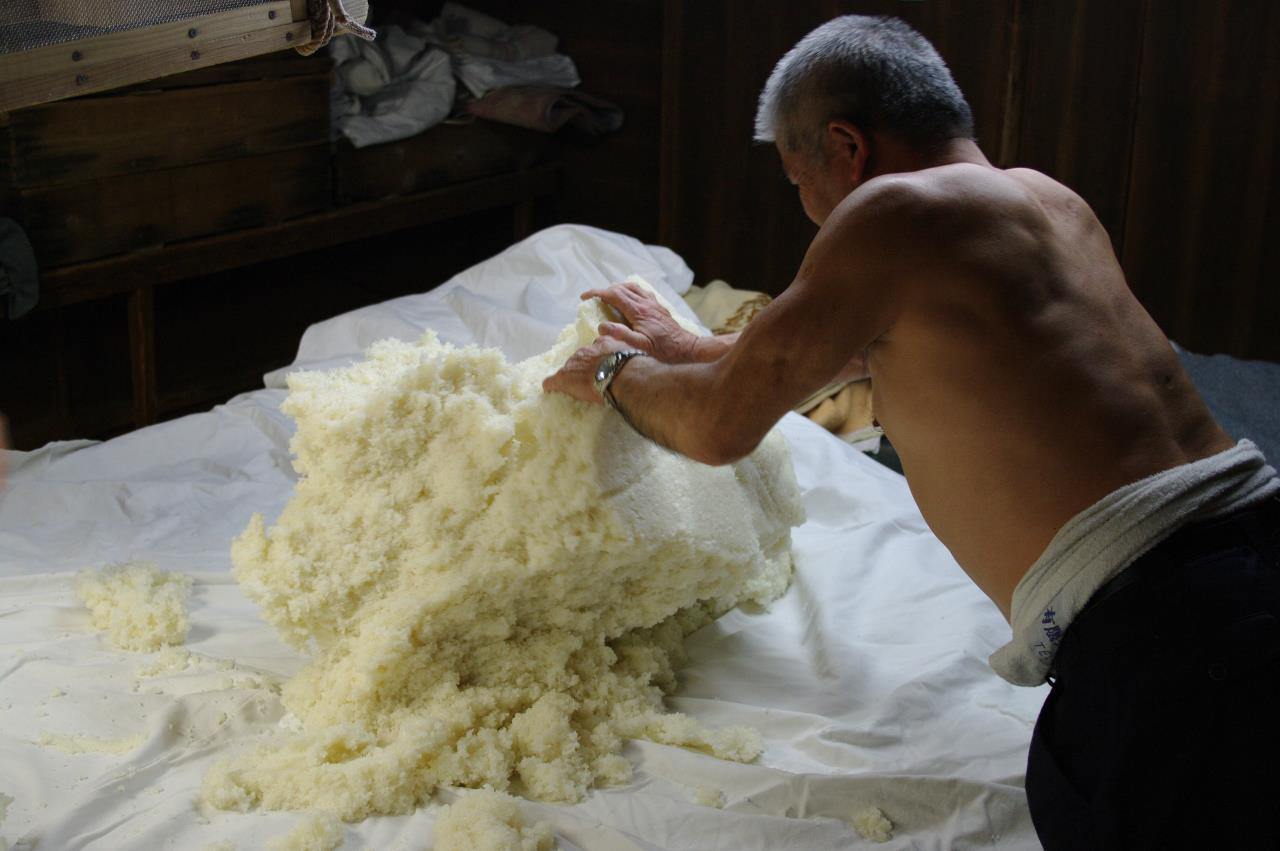 Senmusui is one of the project's products. Involved from the rice-planting stage, Awaji Sake Detective Group representative Satomi Takada is using her Takada Liquor Store to sell the product both locally and nationwide. Youthful curiosity is essential for detective work, and with so many curious individuals around her, it is no surprise that Senmusui is rising in popularity.


Sennenichi Shuzo Co., Ltd.
2485-1 Kuruma, Awaji, Hyogo Prefecture 656-2311
Open for inspection: 9:30-16:00
Closed: New Year's period.
Access
1. Take the train from Kansai International Airport to JR Osaka Station, change trains and alight at JR Maiko Station, walk to Kosoku Maiko Station and then take the Honshi Kaikyo Bus to the Higashiura Bus Terminal, change to the Awaji Kotsu and alight at the Kariya Station bus stop, from where it is an approx. 1 min. walk (Travel time: Approx. 140 min.)
2. Take the train from Kansai International Airport to JR Osaka Station, change to the Hanshin Line and take the train from Hanshin Osaka Umeda Station to Maiko-koen Station, walk to Kosoku Maiko Station and then take the Honshi Kaikyou Bus to the Higashiura Bus Terminal, change to the Awaji Kotsu and alight at the Kariya Station bus stop, from where it is an approx. 1 min. walk (Travel time: Approx. 135 min)
3. Take the train from Kansai International Airport to Nankai Namba Station. From Osaka Metro Namba Station, take the train to Umeda Station, change to the Hanshin Line and take the train from Hanshin Osaka Umeda Station to Maiko-koen Station. Walk to Kosoku Maiko Station and then take the Honshi Kaikyou Bus to the Higashiura Bus Terminal, change to the Awaji Kotsu and alight at the Kariya Station bus stop, from where it is an approx. 1 min. walk (Travel time: Approx. 160 min.)