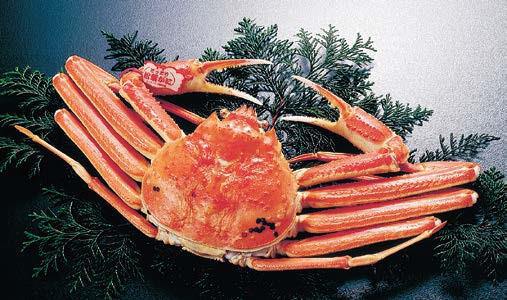 Tottori is a seafood lover's paradise with freshly-caught delicacies such as succulent Matsuba snow crab in the winter and Iwagaki oysters in summer. The region is also famous for its melt-in-your-mouth beef served in premium burgers and decadent hot pot dishes that are sure to delight the discerning gourmet.

Snow Crab(Matsuba and Beni-zuwaigani Crab)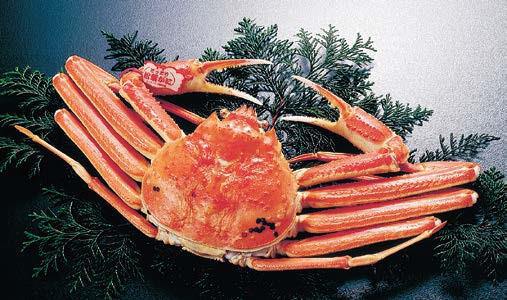 The sweet, succulent meat of snow crabs, the most sought-after crabs in the world, is a luxury like no other, and fresh-caught snow crab straight from a local port is the quintessential winter dish in Tottori. The variety of snow crab landed in Tottori all have local names such as Matsuba and Beni-zuwaigani; no matter the name and whether grilled or boiled, the taste is sure to delight seafood lovers one and all.
https://www.tottori-tour.jp/en/food/1078/
Tottori Wagyu Beef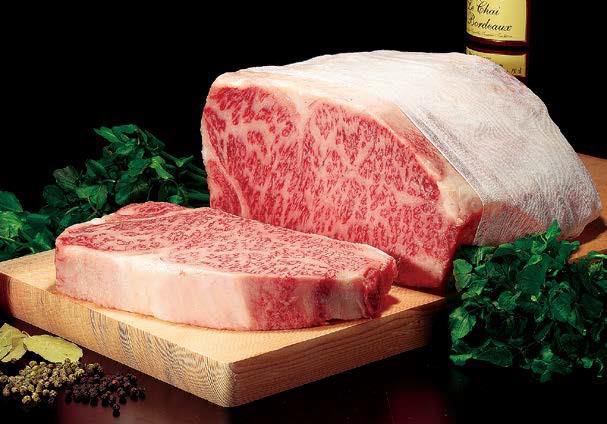 Treat your taste buds to a culinary extravaganza like no other with tender-beyond-belief Tottori Wagyu beef. A trademark of Tottori, this beef has been produced locally for over a century. Boasting a whopping 55 percent concentration of oleic acid, the highest quality fat found in beef, this Wagyu beef has serious melt-in-your-mouth credentials sure to thrill even the most discerning tongue.
https://www.tottori-tour.jp/en/food/1101/
Sakaiminato Fish Market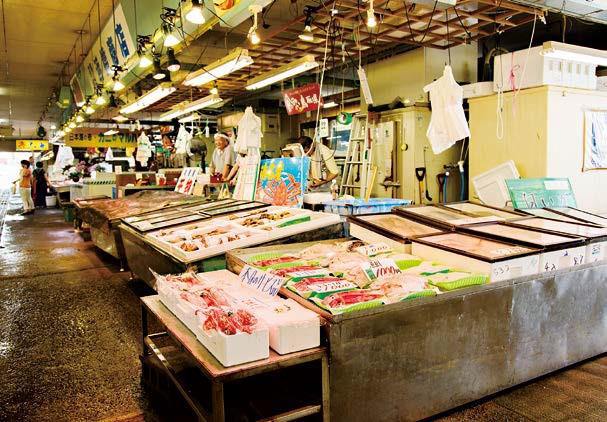 Seafood lovers won't want to miss Sakaiminato Fish Market, one of the liveliest in western Japan. Take in the sights, sounds, and smells as sellers and buyers vigorously bargain for the best deals on freshly landed seafood including the biggest catches of tuna and crab in all of Japan! Chat with the friendly fishmongers about the catches of the day, sample the wares, and buy something to take home and feast on for dinner.
9-5 Showamachi, Sakaiminato City, Tottori.
http://www.sanmaki-direct.jp/
Daisen G Beer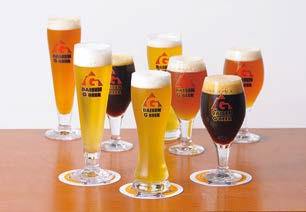 Daisen G Beer offers a wide variety of brews all made using the natural spring water flowing beneath Mt.Daisen.This water is famous for its pure flavor with just a hint of sweetness. In 2011, Daisen G beer "Weizen" received the highly prestigious World Beer Award bestowed only upon the best beers in the world. With a smooth finish and whisper of sweetness, their prize-winning beer pairs marvelous with any dish making it Tottori's go-to local beer.
1740-30 Maruyama, Hoki-cho, Saihaku-gun, Tottori
http://g-beer.jp/p/g-beer/2/1/1/
Daisen Home of Milk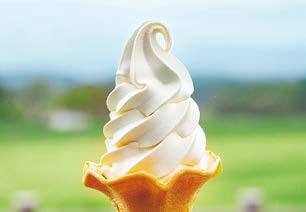 At the Daisen Makiba Home of Milk, the pastoral scene of idyllic pastures where cattle serenely graze calls to mind simpler times. Enjoy their signature soft-serve ice cream while taking in sweeping views of the Sea of Japan below and Mt. Daisen towering above. You'll also find a restaurant and barbeque area serving meals prepared with locally sourced milk and meat as well as a shop selling Tottori specialties.
2-11 Mizunashihara, Kobayashi, Hoki-cho, Saihaku-gun, Tottori
https://www.tottori-tour.jp/en/food/850/
Beef Bone Ramen and Tottori Burgers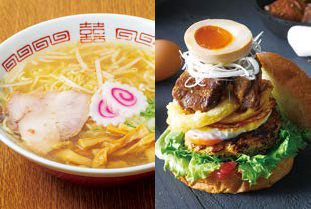 Tottori is a meat lover's paradise. First, there's the beef bone ramen. This rarity in the world of ramen features a savory beef broth, distinctive aroma, and sweetness that sets it apart. Next, there's the hamburgers. Thanks to the pristine natural environment ideal for raising cattle, these juicy patties packed with flavor have attained the status of culinary miracle.
*Actual product may differ from the photograph.
https://www.tottori-tour.jp/en/food/1115/
https://www.oenosato.com/village/burger_kitchen/
Iwagaki Oysters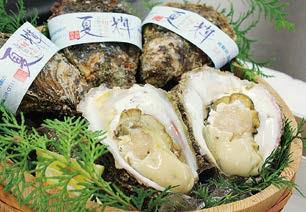 These hearty morsel are the ultimate summer taste of Tottori. Traditionally caught by freedivers and dubbed the milk of the sea for their rich nutritional value, these oysters have plenty of succulent meat with a melt-in-your-mouth creamy and smooth savor. At peak size from early summer to mid-August, the short season of the oysters guarantees the taste of this rare delicacy. Best enjoyed raw with a squeeze of fresh lemon.
https://www.tottori-tour.jp/en/food/1092
Pacific Bluefin Tuna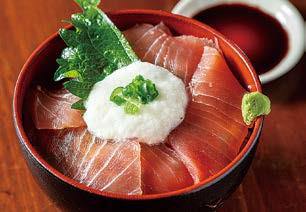 Named the king of the sea, the Tottori specialty of Pacific bluefin tuna landed fresh at Sakaiminato is prized for its smooth texture and rich flavor. From June to August, the largest Pacific bluefin haul in all of Japan is brought to port and sold at the famous Sakaiminato Fish Market. From fresh sashimi to ramen, nearly every part of each and every premium tuna is used in crafting mouthwatering local cuisine.
*Actual product may differ from the photograph. Photos provided by Karoko
https://www.tottori-tour.jp/en/food/1096/
Tottori's Sublime Sake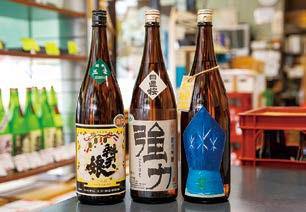 Brewed using mineral-rich water from the snow atop Tottori's tallest peaks, the sake produced in this region has a taste of its own. Amongst the many outstanding local sake to try, Kumezakura brewed in the foothills of Mt. Daisen, Hiokizakura made from the previously extinct Gouriki brewer's rice, and Benten Musume served piping hot are not to be missed.
Photos provided by Yamamasu Saketen