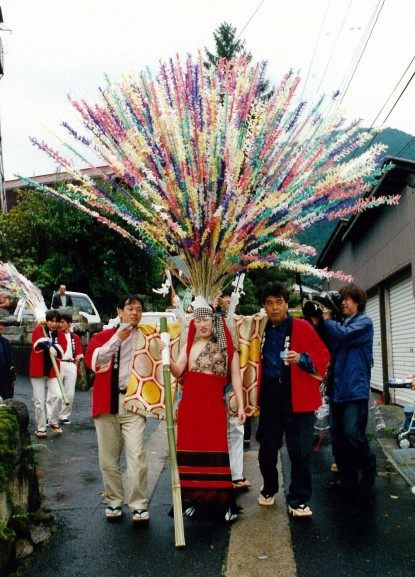 Mushii Jinja Annual Festival
Mushii-zinzya no hanakago-maturi and Kirin Shishi-mai
Hana-kago (flower baskets) festival is to celebrate the end of harvesting and held in approximately 20 locations in Yazu county, Tottori Prefecture. Young men carry baskets filled with colorful flowers to the shrines.The "Kirin Shishi-mai" is said to have been learned from Ube Shrine in the Taisho era (1912-1926), and retains its old style of performance.
Photos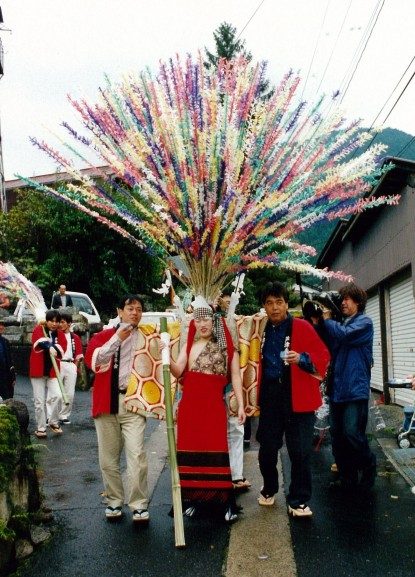 Details
Category

Protection from evil

Location(s)

Shishimai, Chizu Cho, Tottori Prefecture Mushii Shrine

Date(s) of Matsuri

October 28

Access

Twenty minutes bus ride from JR Chizu Station to Mushii Jinja Mae bus stop

URL(Hanakago-matsuri)

URL(Kirin Shishimai)

Note

(Hanakago-matsuri)Intangible folk cultural assets designated by the prefecture, (Kirin Shishimai)Important intangible folk cultural property.
Map