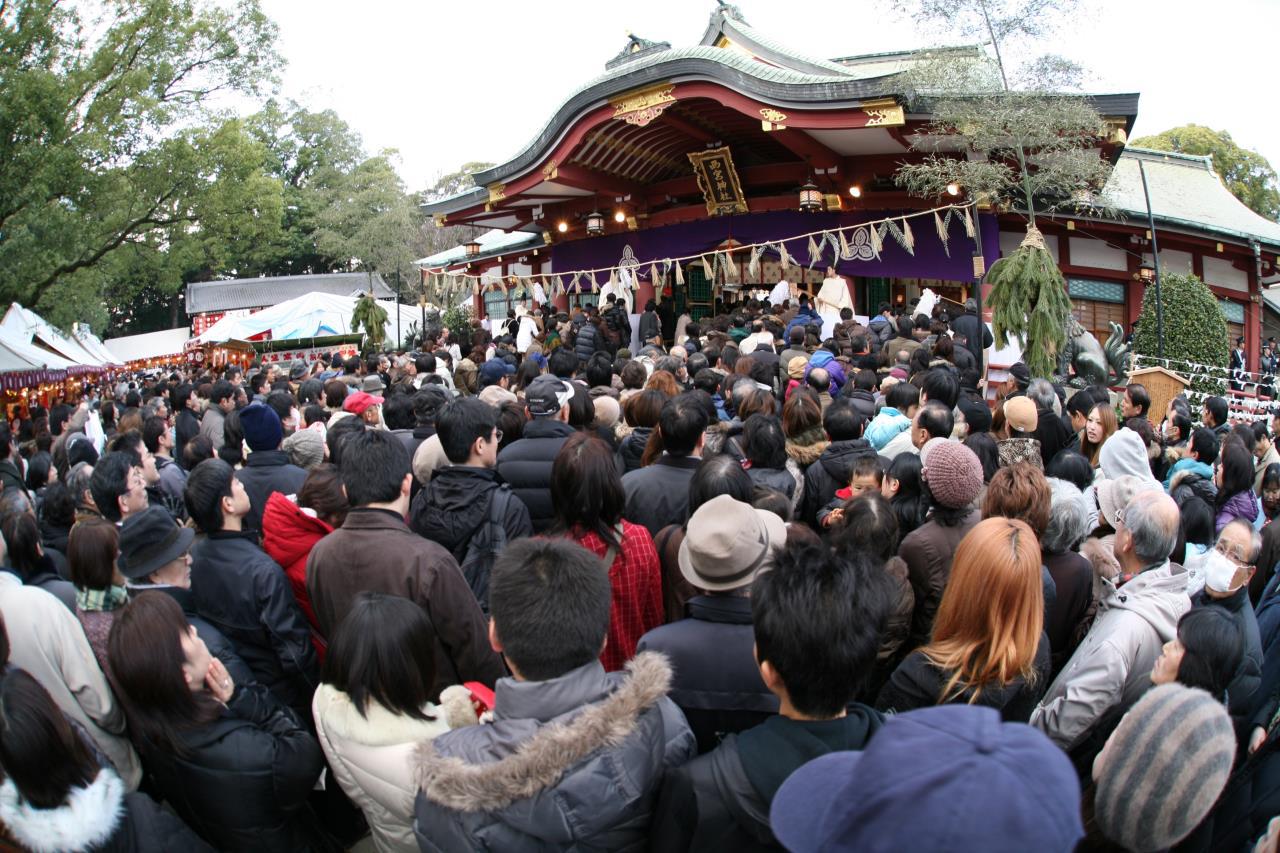 Nishinomiya-jinja Shrine Toka-Ebisu Grand Festival
The head Ebisu shrine is visited by more than one million people for the Toka-Ebisu Festival, also known as "Ebessan"
Nishinomiya-jinja Shrine in Hyogo is the head shrine for all the Ebisu shrines in Japan. The lively Toka-Ebisu Festival, which takes place during the three days from the 9th to the 11th of January and draws more than one million worshippers, is known throughout the country as one of the leading festivals in the area between Osaka and Kobe.
Ebisu: A guardian deity of the fishing industry, and symbol of blessings brought by the sea. Ebisu is depicted holding a sea bream at left and a fishing rod at right.
Photos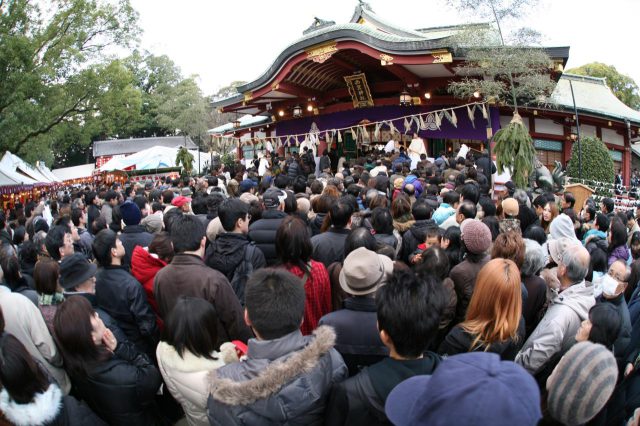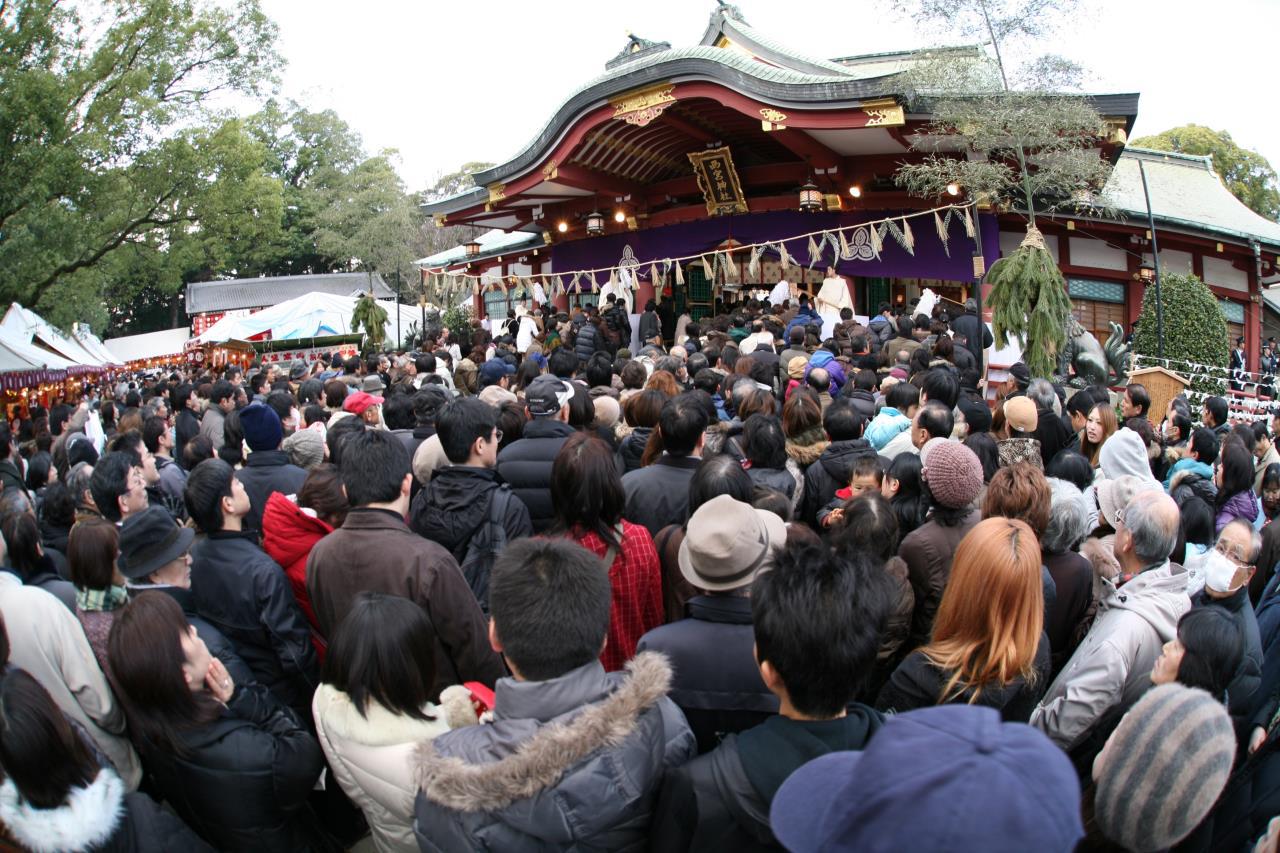 Event information
Access

From Osaka or Kyoto: Take the JR line to Nishinomiya Station

Date

9 Jan 2022 - 11 Jan 2022

Promoter

えびす宮総本社 西宮神社
Map
Nearby Spots
Check also...