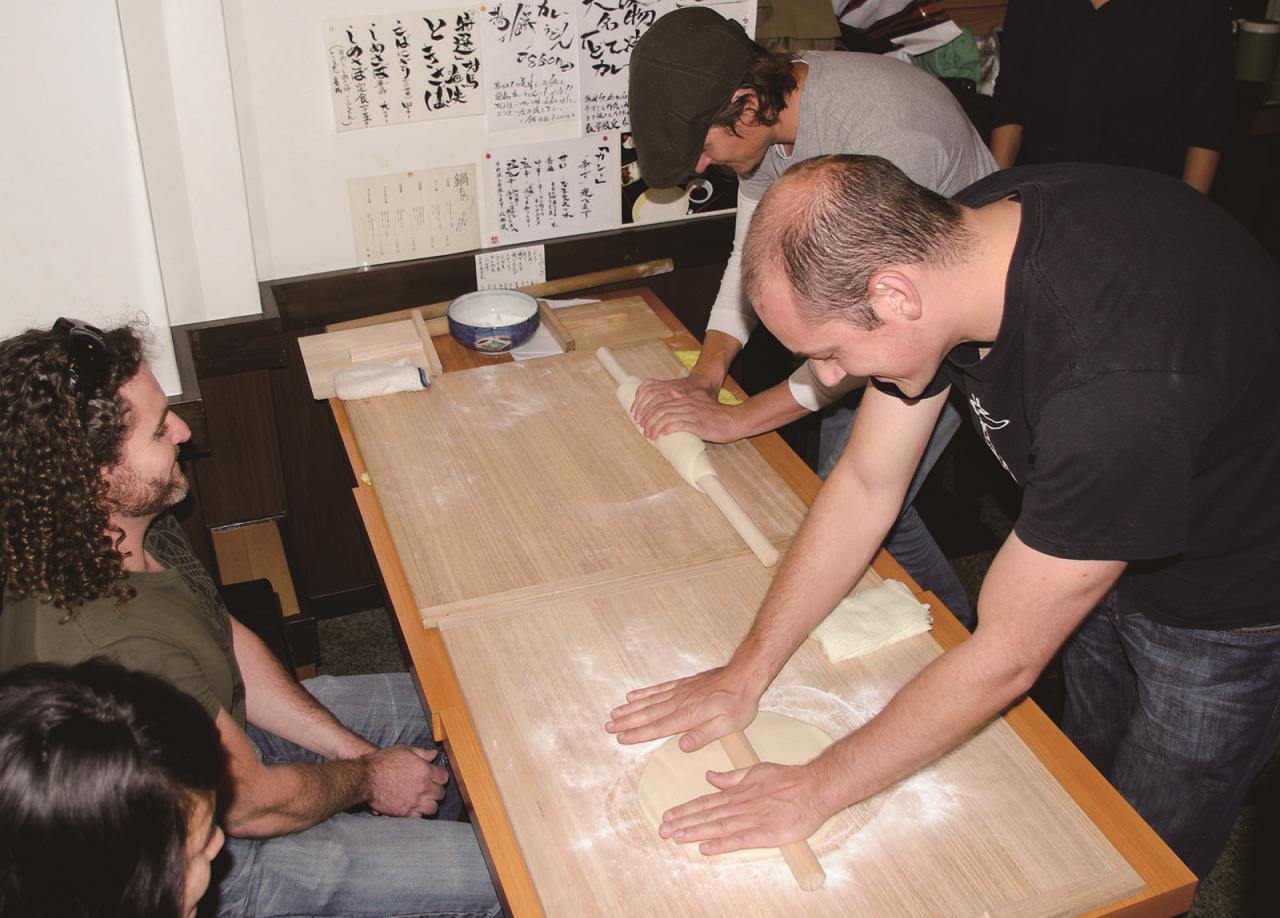 Hands-on Udon-making program (Japanese wheat noodles) - Miyoshiya
【Name of facility】
Miyoshiya
【Introduction, descriptions, and contents of activities】
At Miyoshiya, you can learn the art of making Udon while discovering the world of Kikizake (sake tasting). This hands-on program lets you create Udon, one of Japan's three major noodles alongside Ramen and Soba. Experience the secrets behind making Udon - a hearty noodle that has kept Japanese energized over the ages – and enjoy conversation with a renowned Udon cook at a restaurant established in 1987. You will study how to knead, step on and cut Udon as well as taste selected sake – Kikizake – during the boiling process. Enjoy Udon's glutinous texture accompanied by two types of soup, bonito broth and curry. After the program, a certificate of completion and a Miyoshiya Original Ochoko will be awarded.
【Information provider】
Miyoshiya
【access】
5 min walk from Kawachinagano Station on the Nankai/Kintetsu lines.
【Availability in multiple languages】
Yes (incl. written materials)
【Available languages】
English
【Price range】
Under 5001-10000yen
【Price for adult(Unit: yen)】
6800
【Included in fare】
Cost of ingredients
【Payment】
Advance payment(Creditcard)
【Creditcard payment】
No
【Methods of reservation】
By telephone or online
【Methods of cancelation】
By telephone or online
【Conditions of resservation and cancelation】
Credit cards will be accepted online only.
Cancellation 7 days prior to the program date: full refund with 2% service charge; 6 days prior to the program date: no refund will be given.
【Time required】
Short day trip (Half day)
Photos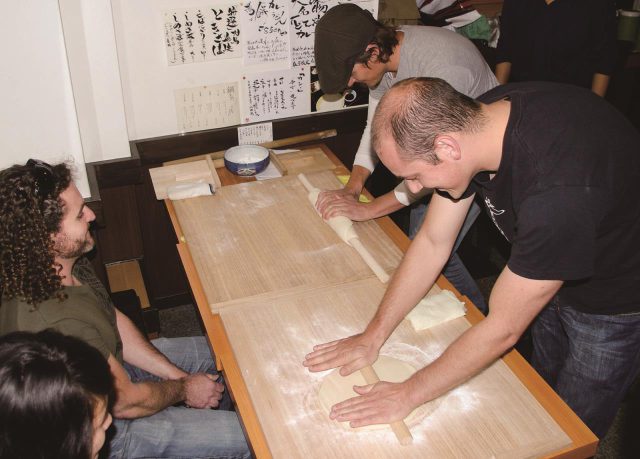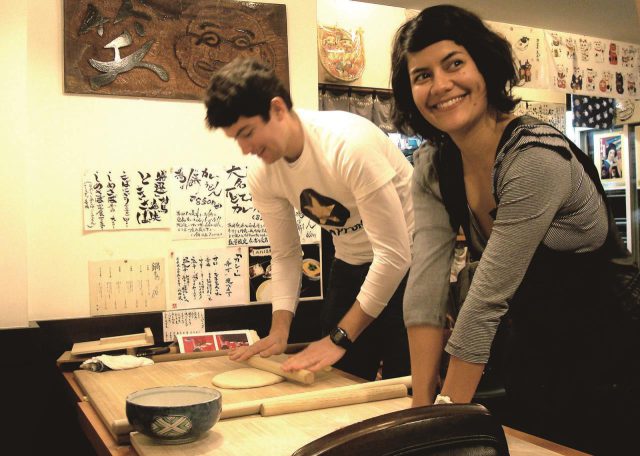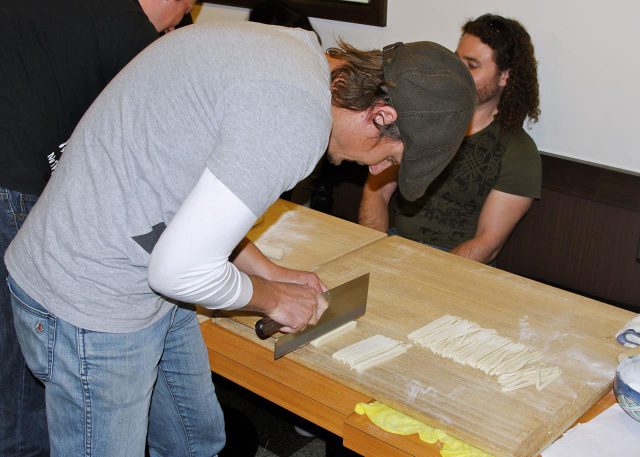 Information
Postal Code

586-0014

Address

13-15 Nagano-cho Kawachinagano-shi Osaka 586-0014 JAPAN

Tel

+81-0721-68-7611

Holiday

Every Thursday, beginning year

Website
Map
Nearby Spots