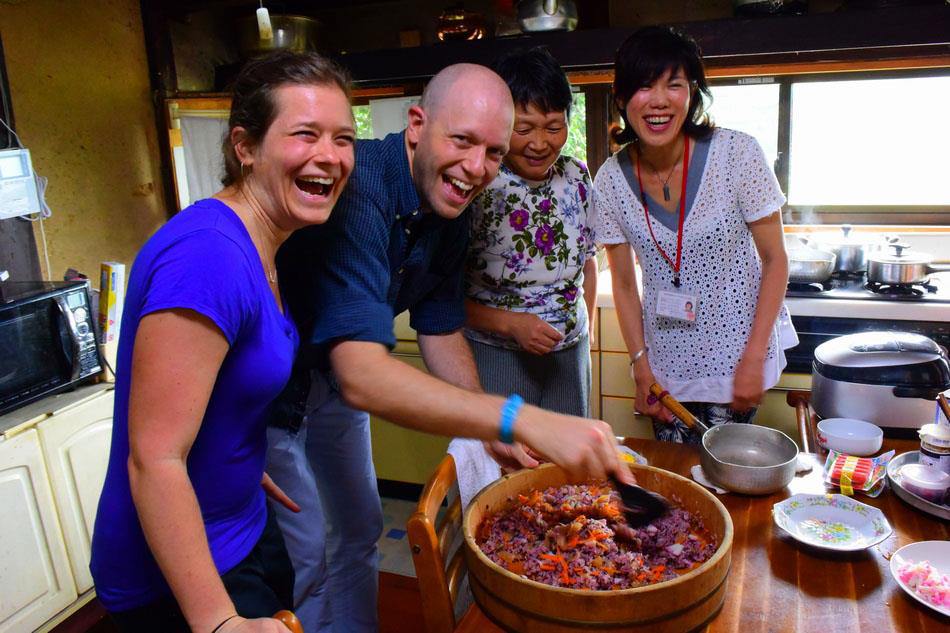 An authentic experience of rural life near Biwako, Japan's largest lake - BSC Tour du Lac Biwa
【Name of facility】
BSC International, Tour du lac office
【Introduction, descriptions, and contents of activities】
These activity-based tours let foreign visitors enjoy the rich nature, scenery and local life-style around Lake Biwa in Shiga Prefecture. The highly acclaimed activities include hiking around Lake Biwa and the surrounding mountains; cycling, farming and cooking classes; and special visits to workshops that are not usually open to the public. These activities were awarded a Certificate of Excellence by Trip-advisor in 2017. Each tour is conducted in English, in both small groups and private tours.
[Examples of cross-cultural activity programs] Cycling around Takashima and observing rice terraces / Visiting a local farm and making Mochi (rice cake) / Sightseeing on an electric bike and making lunch / Observing Onigawara and Hiwadabuki workshops
【Information provider】
Kinki Regional Agricultural Administration Office
【access】
5 minutes walk from JR Kosei-Line Horai Station
【Availability in multiple languages】
Yes (incl. written materials)
【Available languages】
English
【Price range】
More than 10001yen
【Price for adult(Unit: yen)】
16,000-
【Included in fare】
Materitals (incl. food ingredients); sightseeing; cultural experience. Some courses include bus, taxi, or train fares. Courses with meal include lunch.
【Payment】
Advance payment(Creditcard)
【Creditcard payment】
Yes
【Methods of reservation】
Reservation by telephone or online; Minimum number of 2 adults apply. Reservation required two days before.
【Methods of cancelation】
Cancelation by telephone or email
【Conditions of resservation and cancelation】
Cancelation fees apply from 10 days prior to the day of visit
【Minimum number of participants】
2
【Maximum number of participantse】
Cycling courses on a electrical bicycle (maximum of 5 adults), groups are accepted for rice cake making, other courses (maximum of 6 people)
【Advisable attire or necessary items on the day】
Wear comfortable clothes for cycling tours. Please contact the office about food allegies when participating in a course with a meal.
【Conditions of participation】
Children of above 6 years of age, 1 infant free with 2 accompanying adults
【Time required】
Short day trip (Half day)
Photos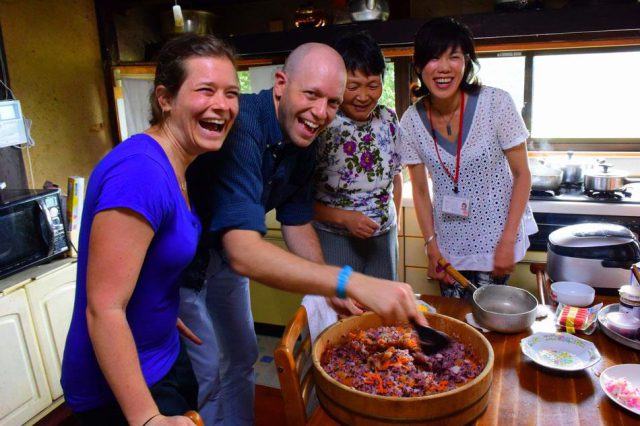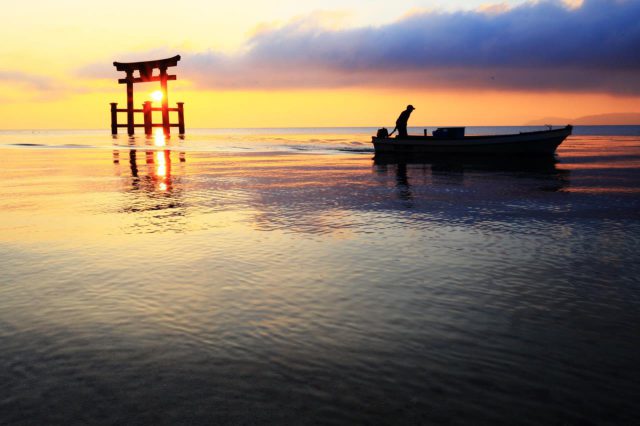 Information
Postal Code

520-0588

Address

4-1,Otsu-shi, Minamifunaji,Shiga

Tel

+81-80-8944-5050

Holiday

[information such as regular holidays ]
Usually closed on Sundays and National Public Holidays (Please contact the office for special arrangements). ; The duration of tours may be shorter depending on the season. ; Cycling tours are not offered during winter (Negotiable depending on the weather)

Website
Map
Nearby Spots