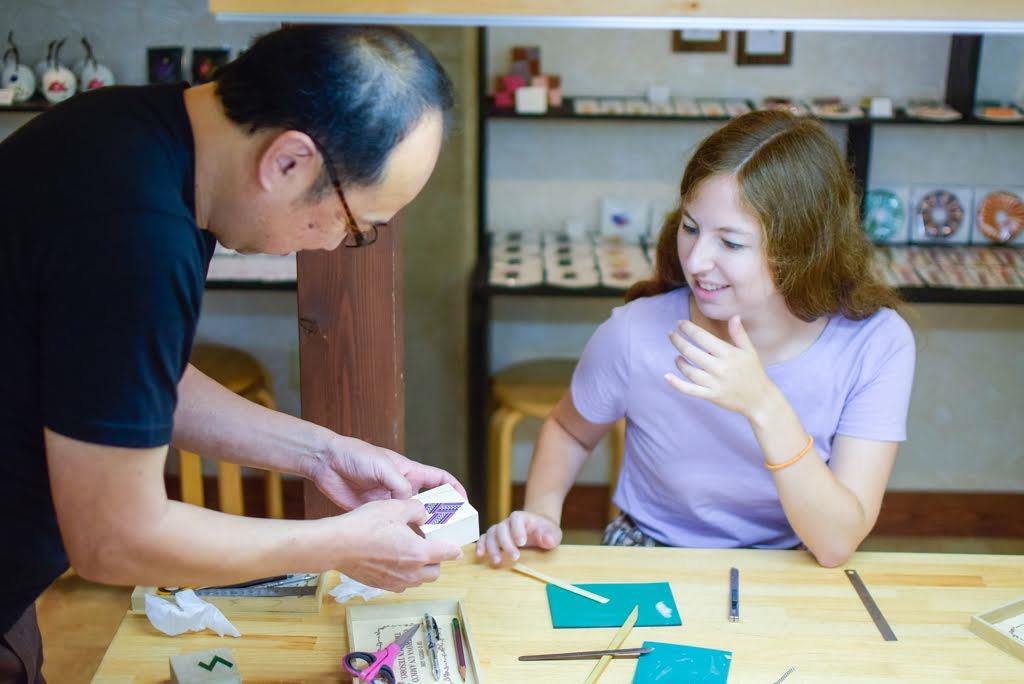 Straw Craft Activity and Craftsman Workshop Tour (with English guide)
Straw craft, called mugiwara zaiku in Japanese, is a unique, traditional handicraft that is only produced in Kinosaki Onsen.
Mugiwara zaiku, a form of straw craft, has a long history and tradition stretching back about 280 years. It is said to have been brought to Kinosaki by a craftsman called Hanshichi, who came from the Inshu area (modern-day Tottori Prefecture). Hanshichi attached colored straw decorations to bamboo flutes and spinning tops and sold them to pay for his lodging. Now, Kinosaki is said to be the only place in Japan where beautiful colored straw is used to decorate boxes, paper, spinning tops, earthenware bells and other items. Visitors can create their very own mugiwara zaiku craft to take home with them as a reminder of their trip.
[Fee] 2 persons: 13,700 yen; 3 persons: 10,500 yen; 4 persons: 9,000 yen; 5 persons: 8,000 yen
(prices per person)
[Fee] 2 persons: 29,500 yen; 3 persons: 21,800 yen; 4 persons: 19,500 yen; 5 persons: 16,900 yen
(prices per person)
[Access] Meeting point is right in front of JR Kinosaki Onsen Station
[Credit Card Payment] Accepted
[Foreign Language Support] Yes [Reservations] Required
Photos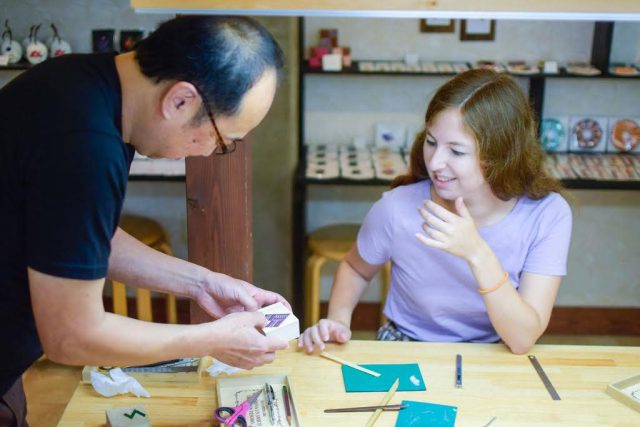 Information
Postal Code

668-0014

Address

Jibasan Bldg. 5F, 1-79 Oiso-chou, Toyooka City, Hyogo

Tel

Toyooka Tourism Innovation 0796-21-9002

Businesshours

Weekdays 8:30-17:15

Holiday

Saturdays, Sundays, and public holidays

Date

1 Dec 2020

Website
Map
Nearby Spots