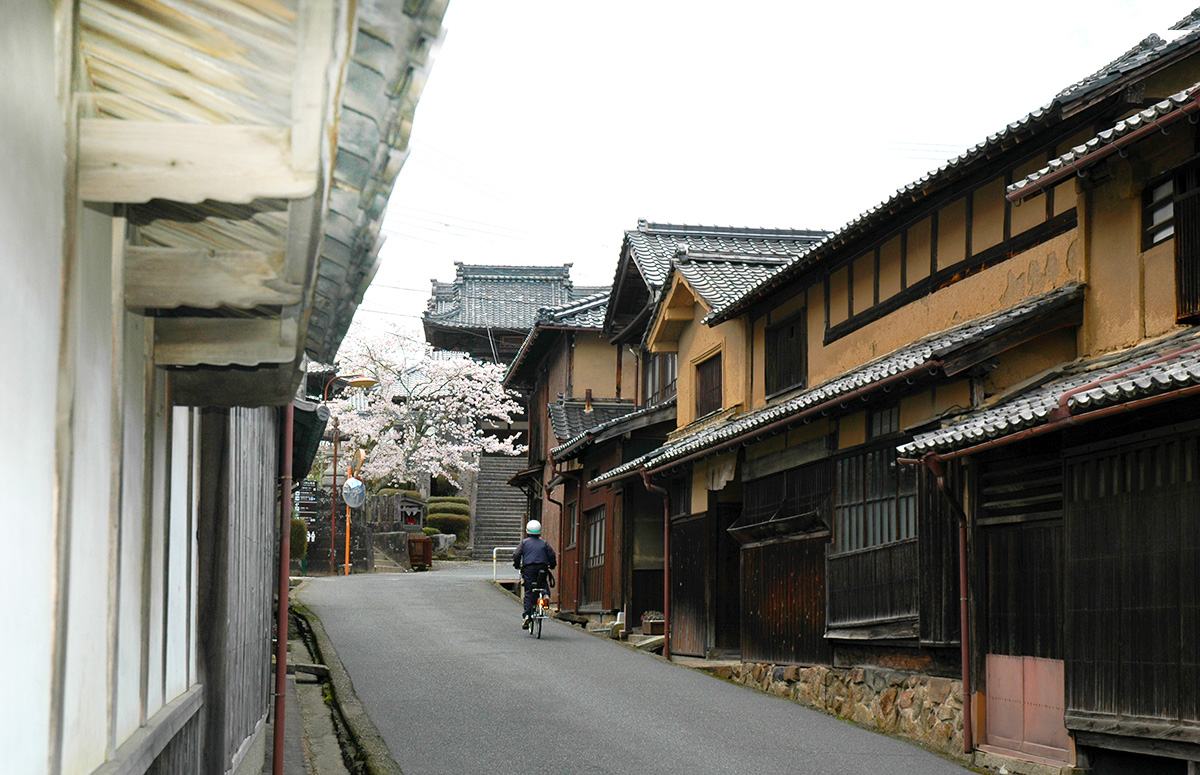 Tango Chirimen corridor, spinning and weaving silk for 300 years
The sound of weaving with a clatter from somewhere will be heard when visiting Tango in the northern part of Kyoto Prefecture.
Tango used to be a home of textile since the old days. "Tango Chirimen," a silk fabric developed in the Edo era, is supple and easy to be dyed so it has supported Japanese clothing culture as a major textile for Kimono such as yuzen-zome.
This place is Japan's largest silk fabric site producing about 60% of textile for Kimono. You can feel the 300-year history and culture of textile when seeing the symbolic sight such as weaving shops, combined places of residence and factory, which have been developed by fabric business, merchant houses, textile factories with triangle roofs and Amanohashidate which appears in Miyazubushi, a popular folk song sung for a long time.
Kyoto Prefecture (Miyazu city, Kyotango city, Yosano town, Ine town)
Cultural properties