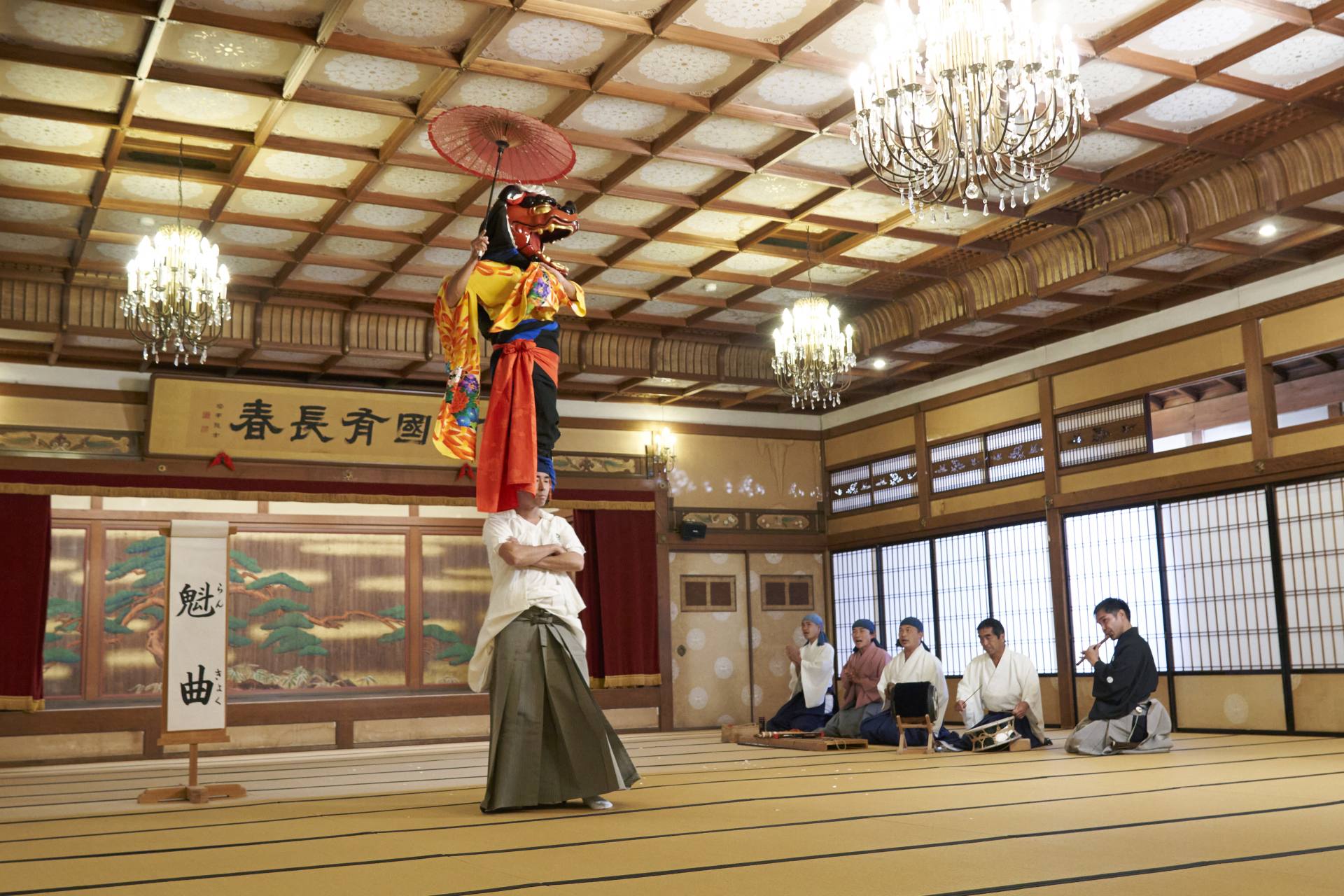 A Completely Private Showing of Ise-daikagura dance by Kandayu Yamamoto
A long stretch of breaking waves and pacific coastline give way to Mie, a prefecture known across the world as the home of one of the holiest sites in all of Japan. For many people, a trip to Mie is synonymous with a trip to Ise Grand Shrine, a sacred, Shinto complex regarded as the "soul of Japan", that continues to draw crowds from in and outside of Japan each year. The area boasts an impressive guest list, having welcomed high profile guests from not only Japan, but also worldwide leaders such as former US President Barack Obama, Canadian Prime Minister, Justin Trudeau, and many countless more.
A Luxe Guesthouse Tucked Against the Breathtaking Beachfront of Futamiura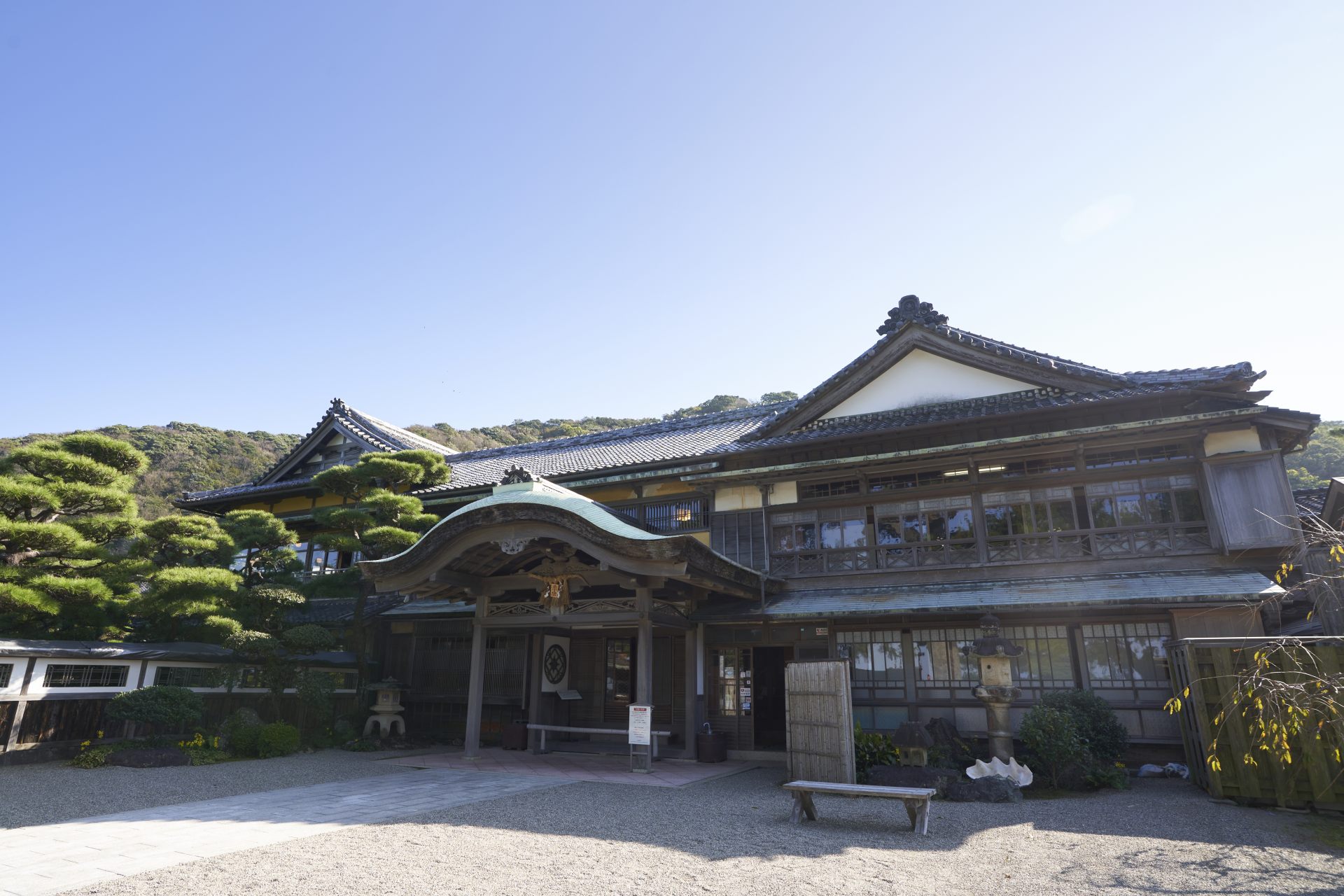 On this exclusive journey you'll tap into a story of deep spirituality, through dance and a family heritage, as told by the leader of the Ise-daikagura Yamamoto Kandayu, a long-standing and beloved dance troupe, as they unveil one of Japan's most unique performance arts still alive today. The setting for this story unfolds in the town streets by the ocean, leading finally to the main second floor hall of Hinjitsukan, the luxury guesthouse for elite visitors on their way to Ise Shrine.
Ise-daikagura is a mesmerizing, exuberant dance of acrobatics, sword play and immense strength that is performed to entertain the gods. The art is traced to a sacred form of Shinto dance performed in worship to the gods of Ise Grand Shrine. Today the troupe is led by heritage dancers now known as an "Important Intangible Folk Cultural Asset of Japan". The troupe of roughly 40 some dancers make their way across Japan, returning to the Ise Grand Shrine only once a year.
The Ise-daikagura Troupe, Upholding Over 450 Years of Dance Heritage Linked to the Ise Grand Shrine Pilgrimage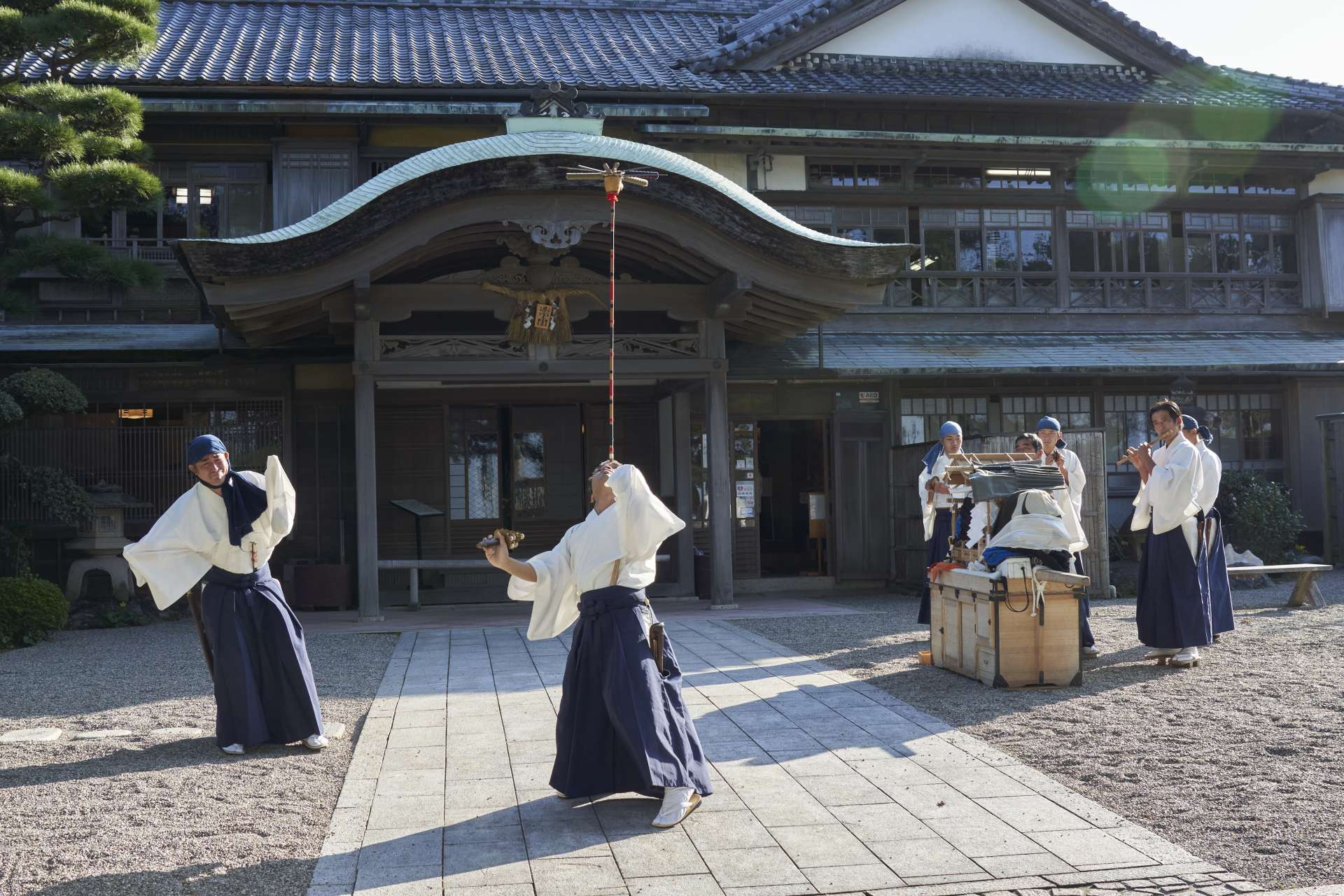 In the original custom, Ise-daikagura was such a beloved art because they travelled to many areas to visit the people of Japan where they are. Like many today around the world, a visit to Ise Grand Shrine was often thought of as a bucket list item that may not ever be feasible. However, as the Ise-daikagura troupe says, seeing their performance can be regarded as if you had seen Ise Grand Shrine for yourself.
"For those who couldn't travel to Ise Grand Shrine, there was always us," explains the head dancer.
Bent on Continuing the Tradition while Raising the Next Generation of Performers. Living Treasure, Kandayu Yamamoto.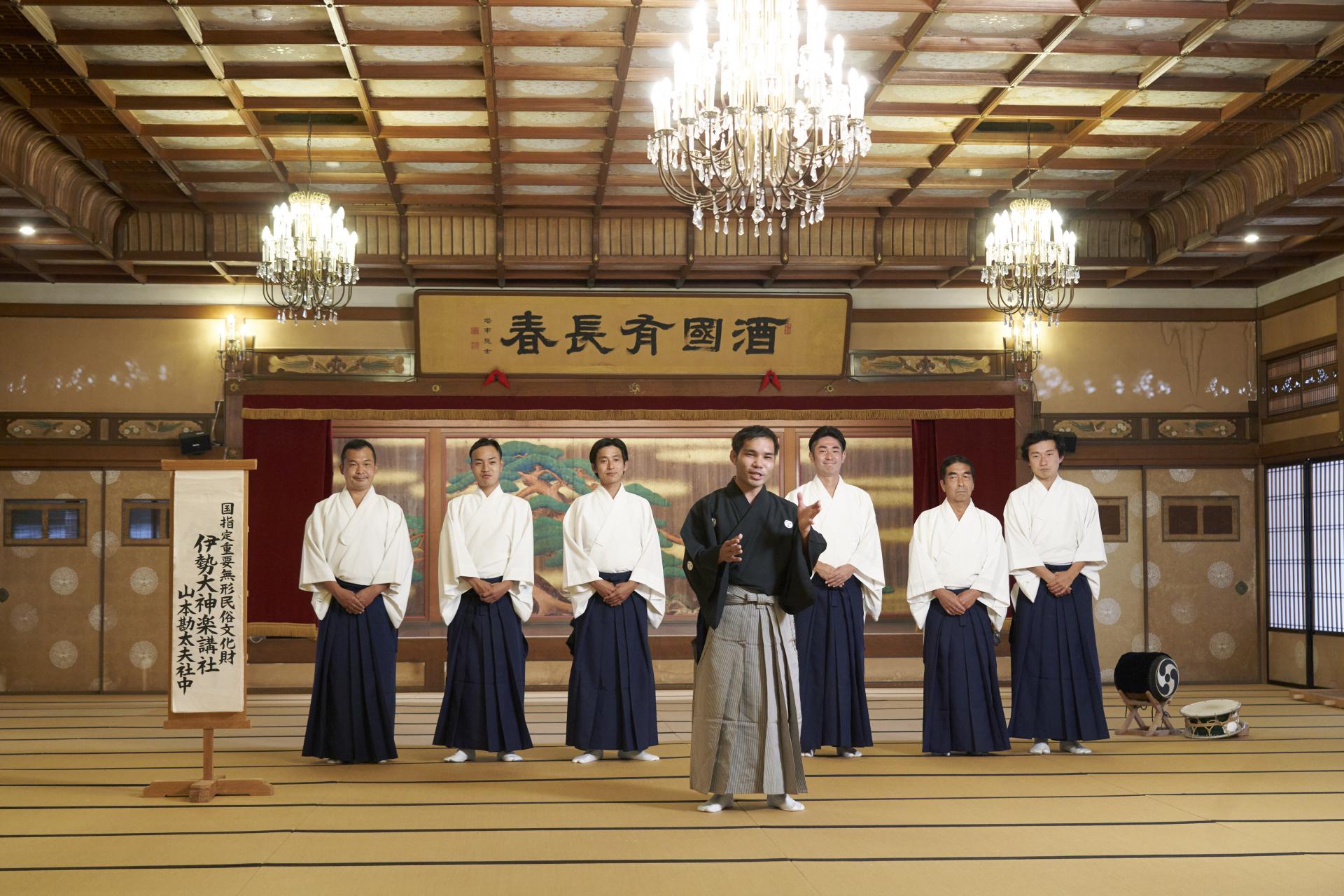 In this journey, the troupe are booked exclusively for your pleasure at a location that is a little bit closer to home. The Ise-daikagura group have been called to Hinjitsukan, an authentic, luxe guesthouse built in 1887 that has even hosted the Emperor and Empress. The site and garden are open for general tours, but with this experience you will be given the chance to encounter the dance for yourself in a fully private, performance in the 2nd floor grand hall. Truly once in a lifetime, the performance begins with an awe-inspiring lion dance and a number of acrobatic, balancing feats that are bound to amaze you.
Delight in a showcase of age-old Japanese tradition and enjoy this special chance to sit in the same place where the Emperor and Empress once did, looking at the same historic piece of. Step into the world of rhythm and dance and become part of the tale of this timeless treasure as it unfolds before your eyes.
Preview the experience online