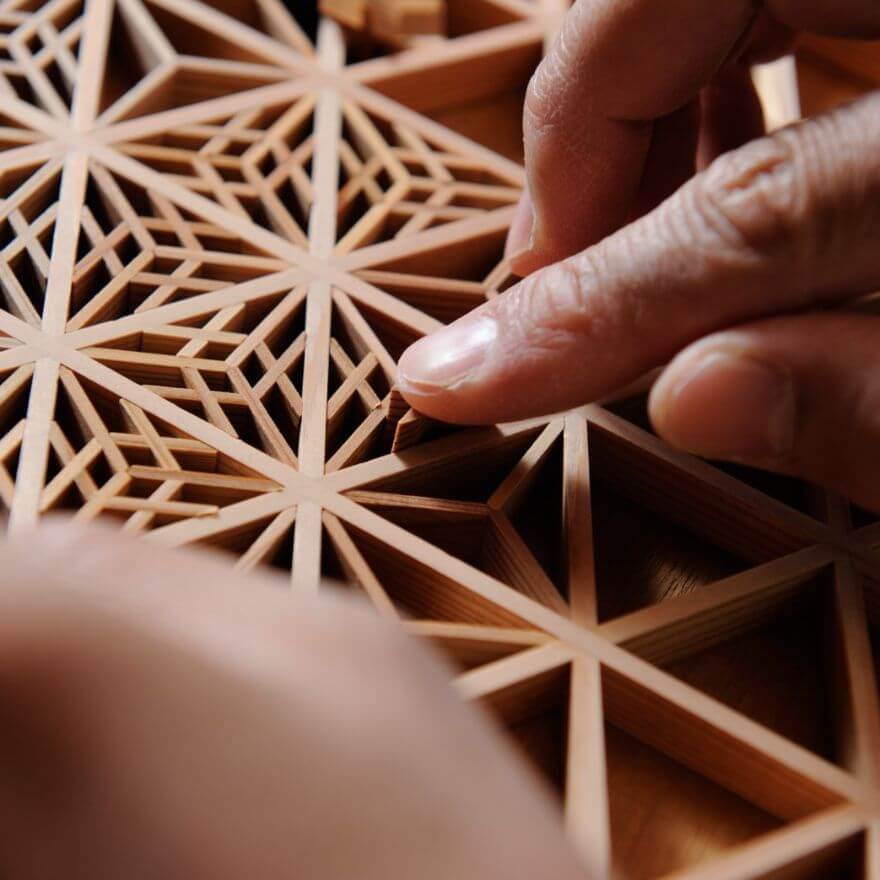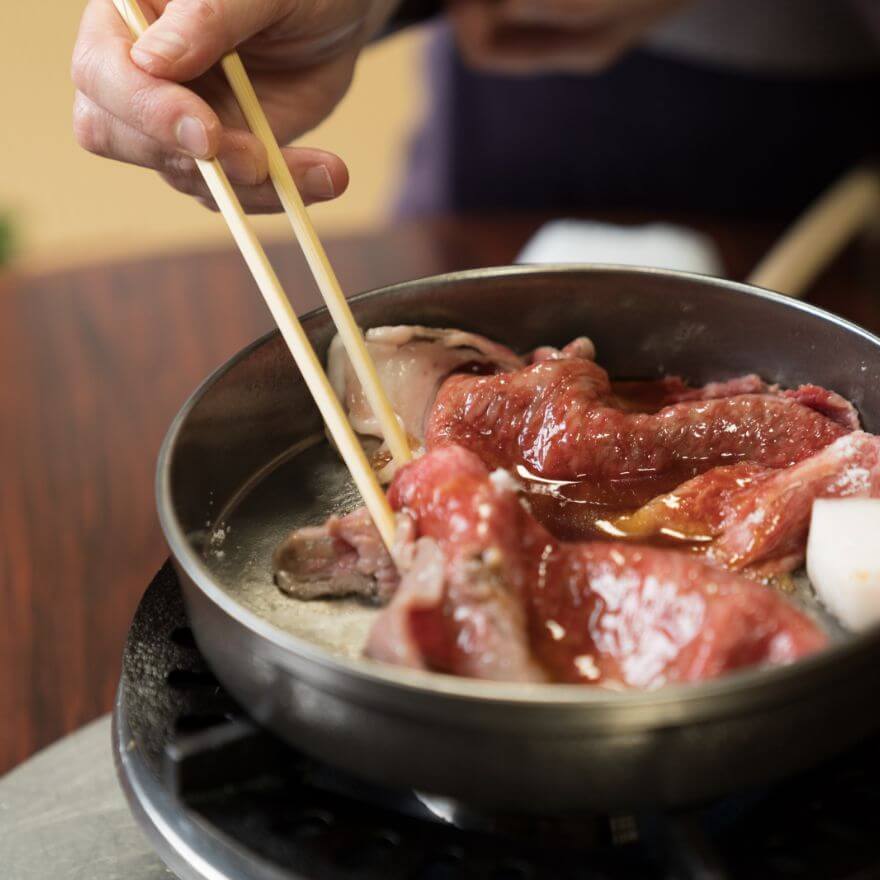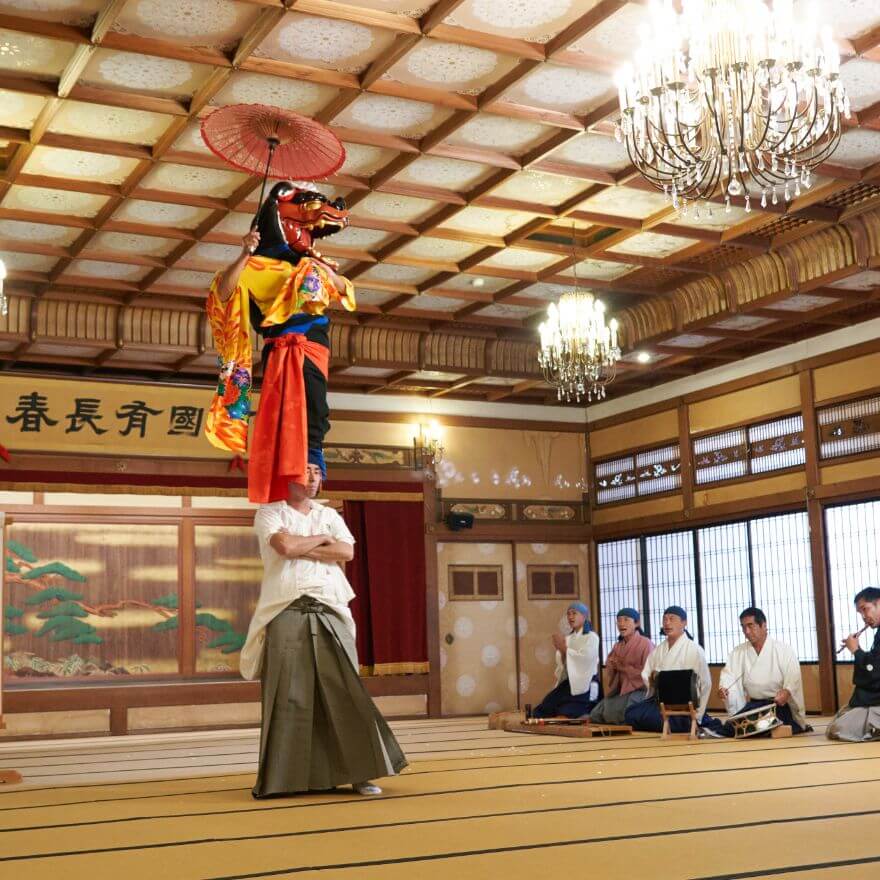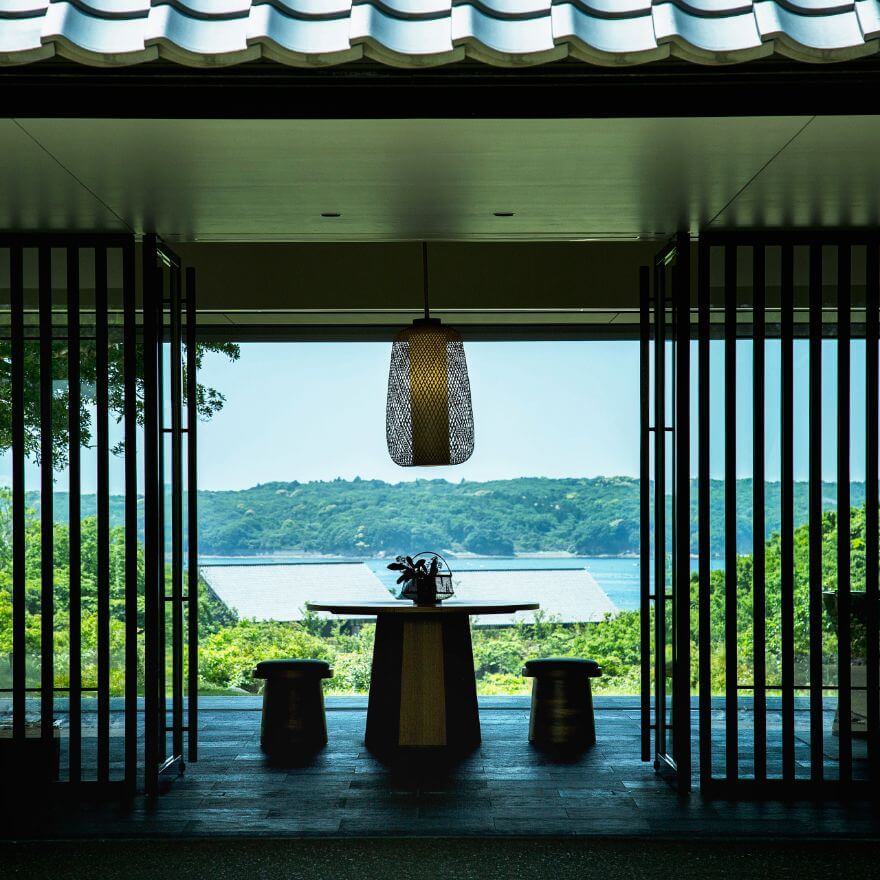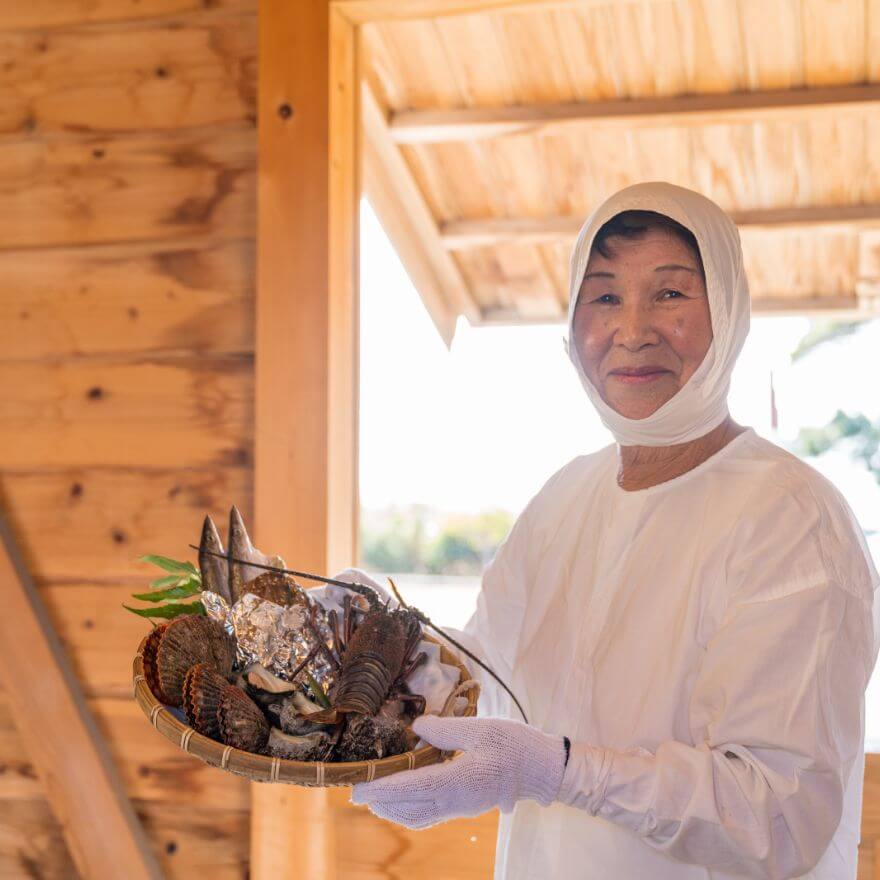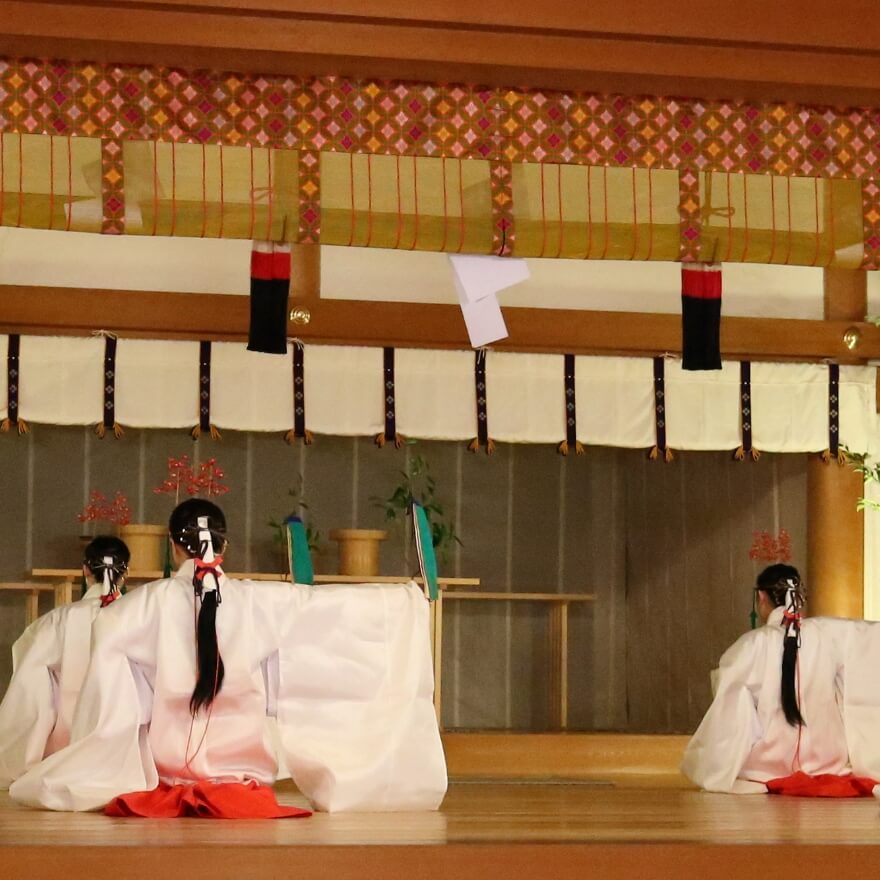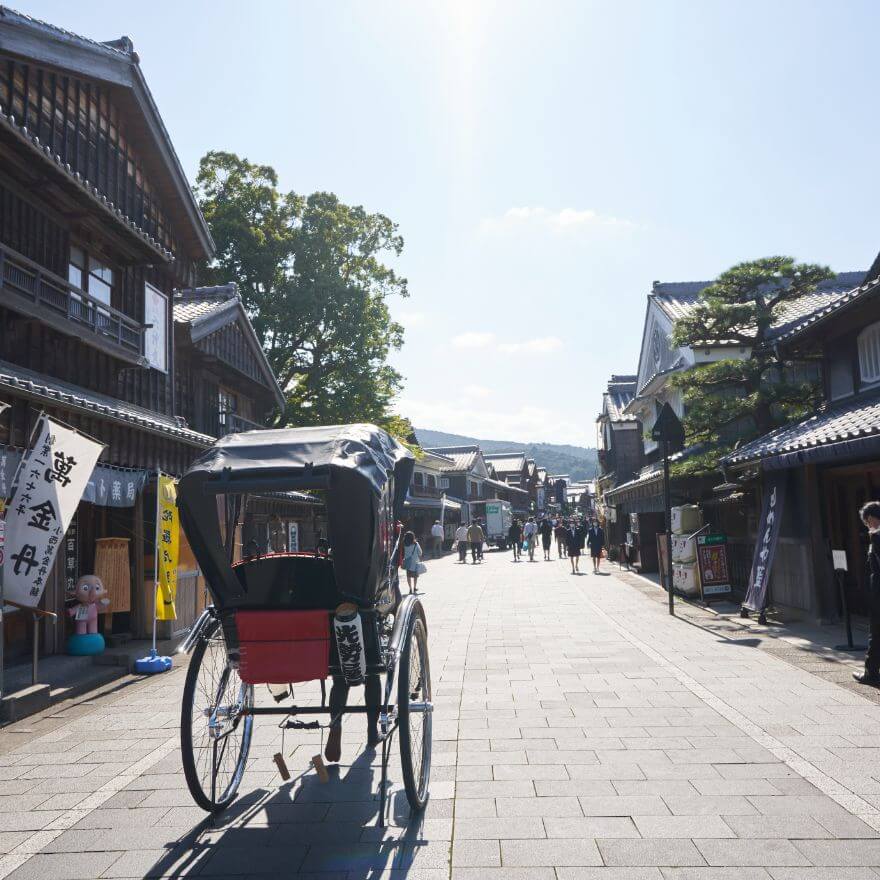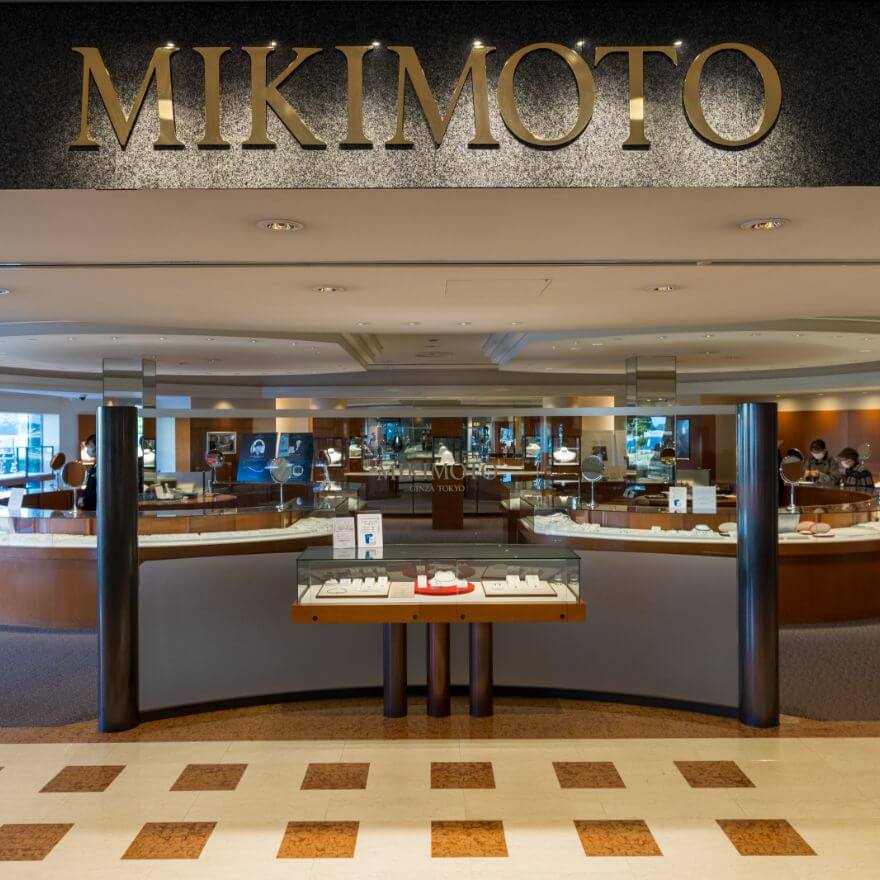 Sea, Nature and Ancient Legends in MIE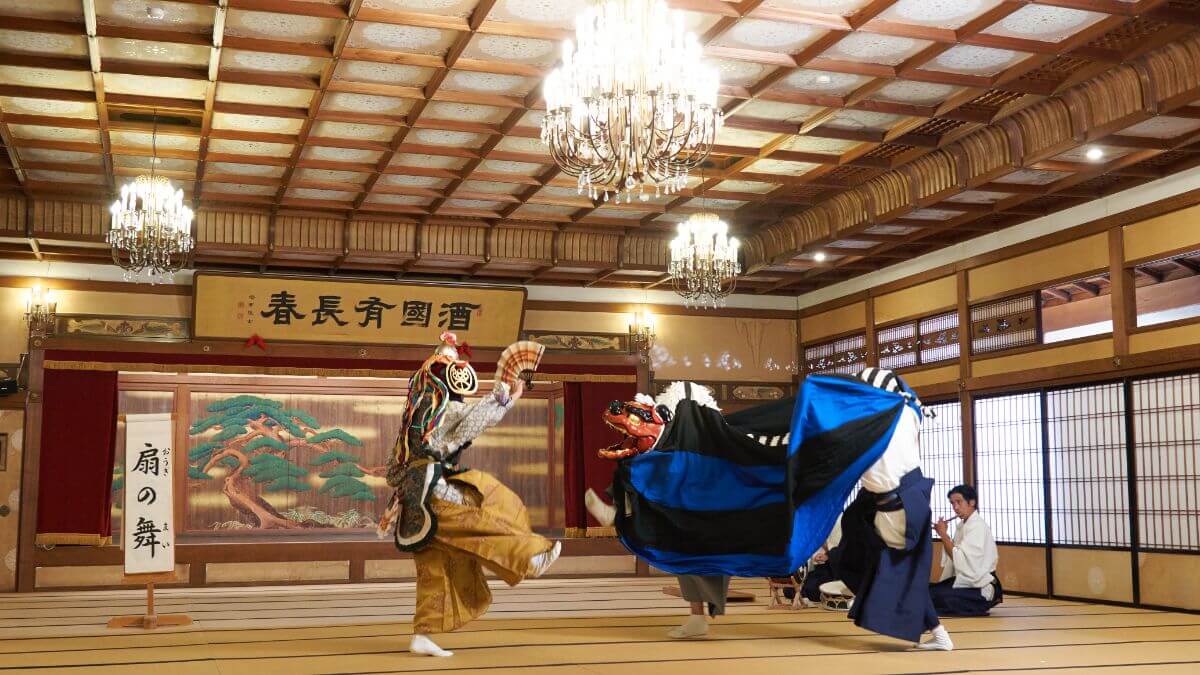 Witness the excellence of true Japanese culture in the Kansai region, the reputed home of ironically Japanese traditions and essence. Take part in a custom-tailored tour to meet world-class artisans in exclusive spaces like never seen before.
Mie Prefecture is located on the east side of Japan's largest peninsula, the Kii Peninsula. It is where you can find the spiritual home of Japanese people, Ise Jingu; the birthplace of cultured pearls; and top-class resorts and food as well.
Day1
1
9:30 a.m.
Sashikan Tategu Kogei
Neither glue nor nails are used to create geometric wooden kumiko. This traditional art began in the Muromachi period (1336-1573) and is a representative element of traditional Japanese architectural fittings. This tour visits the woodworking studio where the outstanding skills of first-generation craftsman Kanbei Kuroda are passed down to the next generation. Watch as well-used planes, saws, and chisels are expertly handled to transform wood into many tiny, precisely crafted pieces at a precision of less than one millimeter. Watch the master at work while listening to his stories. After the studio tour, try making a kumiko coaster to take home. There are several traditional designs to choose from and they can be assembled from pre-cut parts. Get a feeling for the craftsman's work and delve into the detailed craft.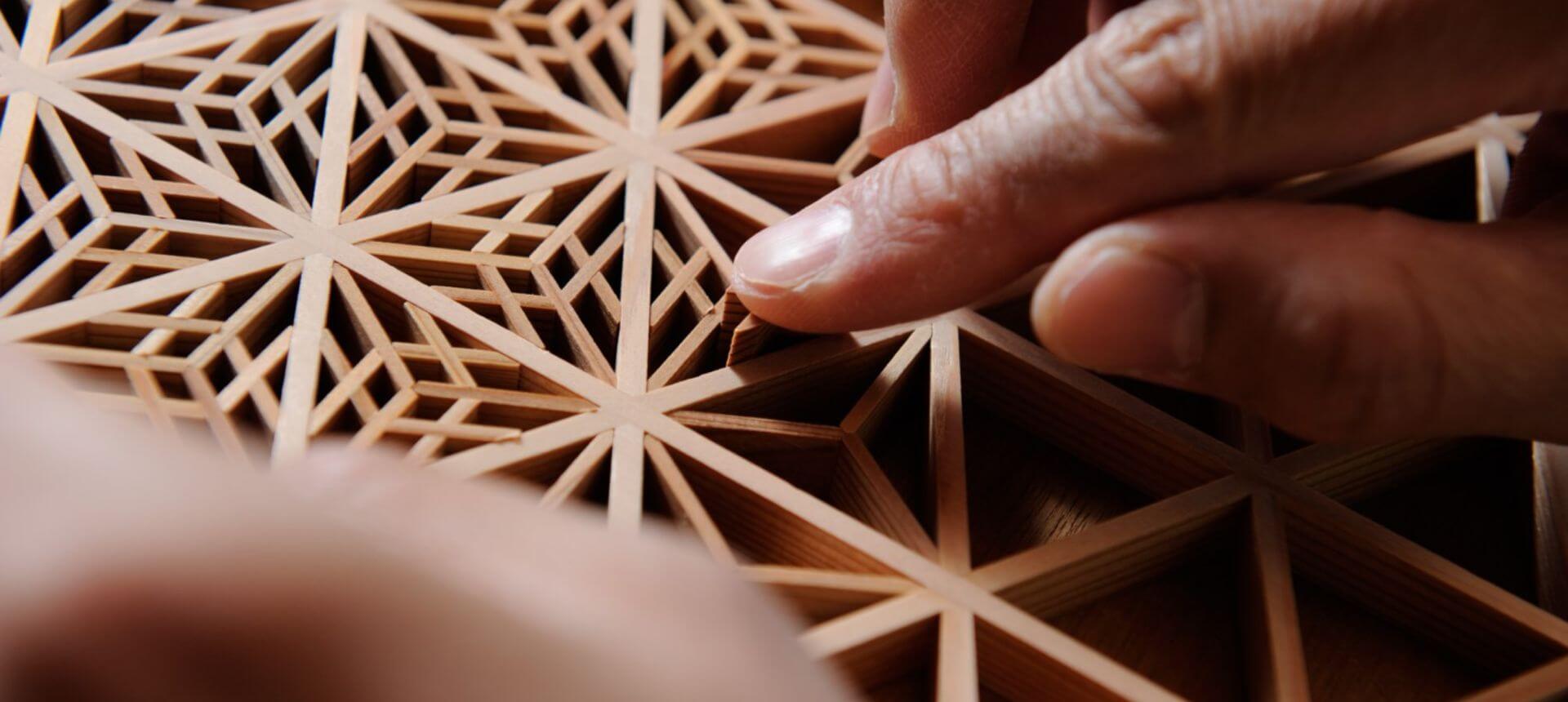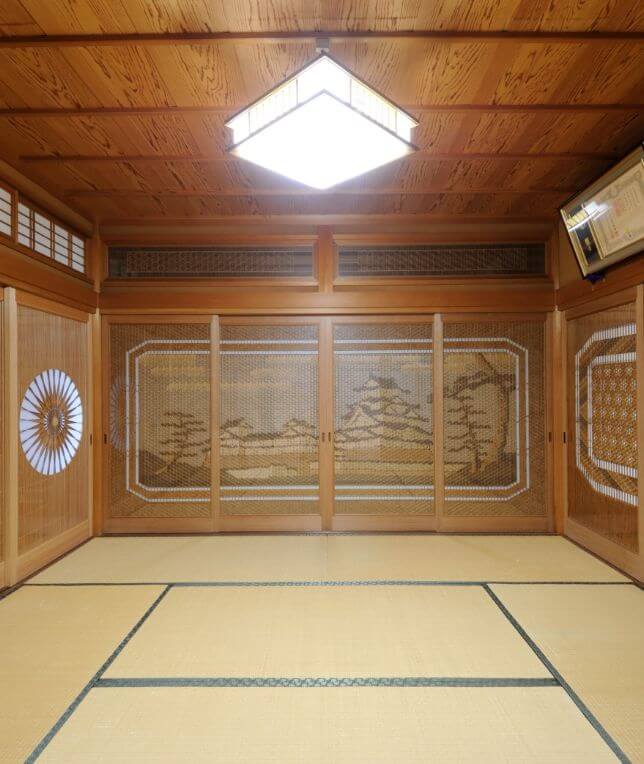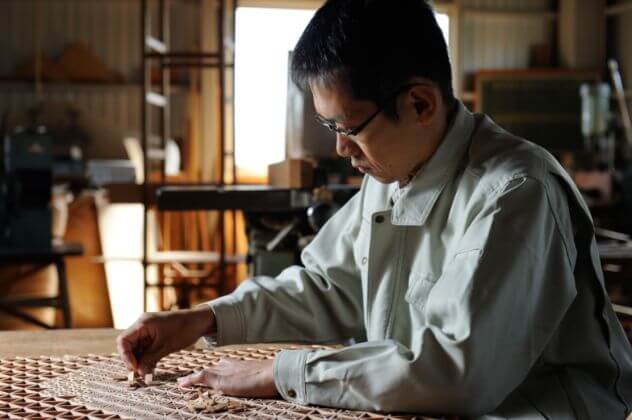 2
12:00 p.m.
Gyugin Honten
Lunch is served at a restaurant famous for serving Matsuzaka beef, one of Japan's top three wagyu beef brands. The Matsuzaka beef served here is all from special-grade heifers that have been raised for over 900 days. The beef is served sukiyaki-style: it is quickly grilled on an iron plate before it is flavored with sugar and soy sauce only. The rich flavor and melt-in-your-mouth texture of the richly marbled meat is exquisite.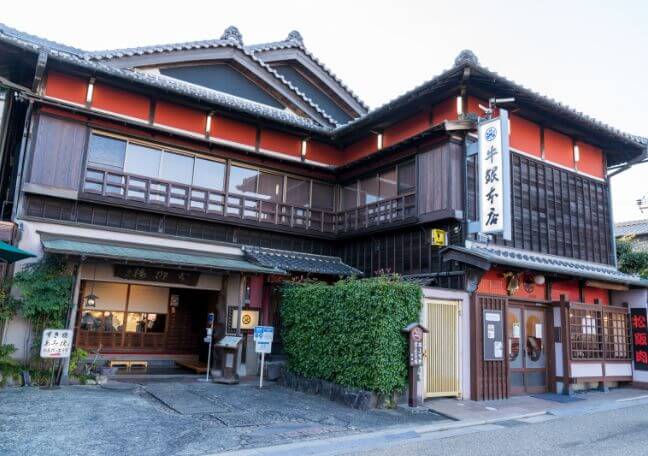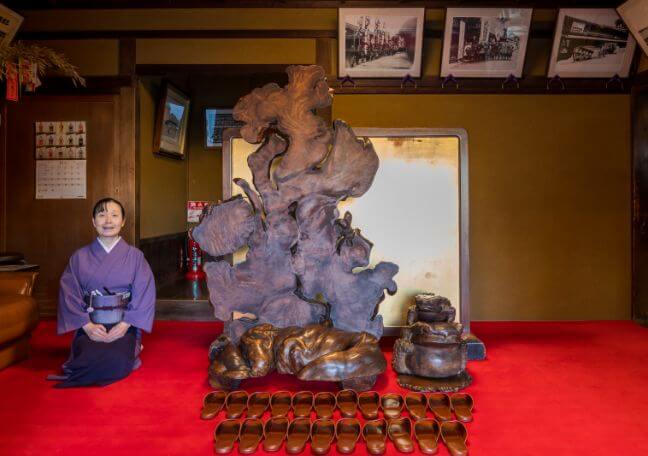 3
2:00 p.m.
Hinjitsukan  
Special Cultural Experience
In 1887, the nationally designated Important Cultural Property, Hinjitsukan, was built near Ise Jingu as accommodation for the Imperial family and other dignitaries from the worlds of politics and business. Outside and in, the building's design is the pinnacle of Japanese traditional architecture, with a sophisticated and refined look, made with carefully selected materials: a tribute to craftsmanship. Enjoy a relaxing afternoon here while watching the Ise-daikagura, which is a Mie Prefecture-designated Folk Cultural Asset. Yamamoto Kandayu, a Daikagura master, will perform a dance. The lineup is made up of rituals that have been handed down from ancient times, and includes lively, eye-catching numbers such as a shishimai lion dance, plate spinning, and more.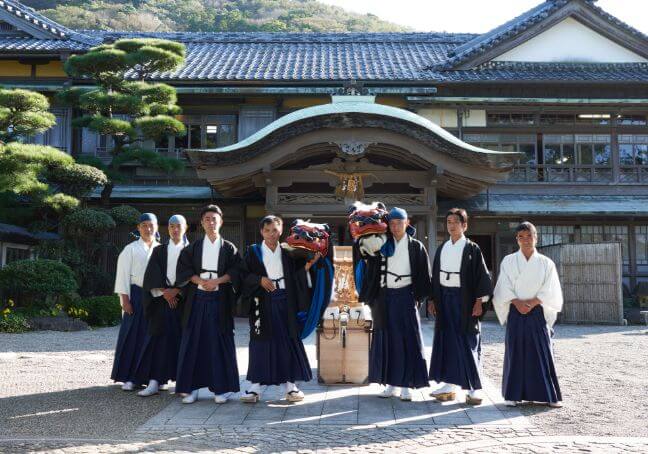 4
4:45 p.m.
AMANEMU
At a location inside Ise-Shima National Park is a resort hotel that looks out on the beautiful coastline. The modern yet aesthetically Japanese spaces offer a luxurious stay. The natural hot spring baths, rich in minerals, are available for long, unhurried soaks. Dinner is Japanese cuisine with a focus on fresh local seafood and other locally harvested ingredients.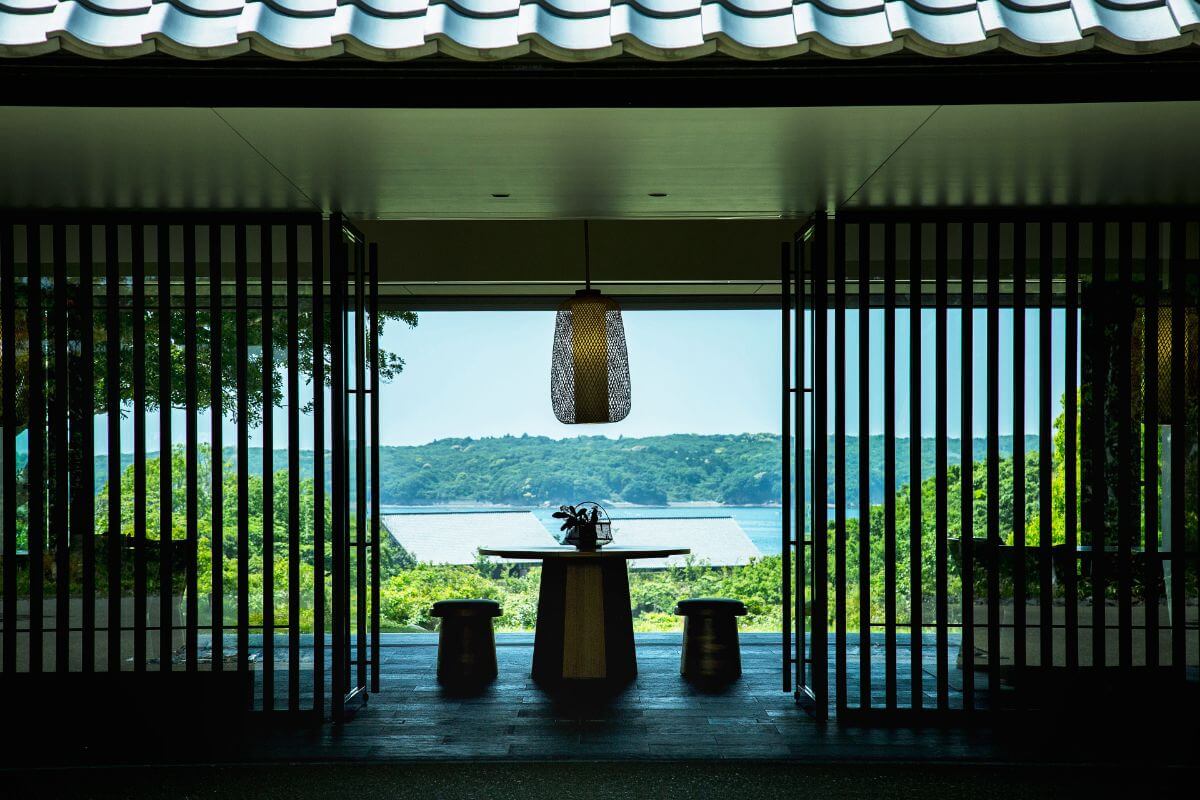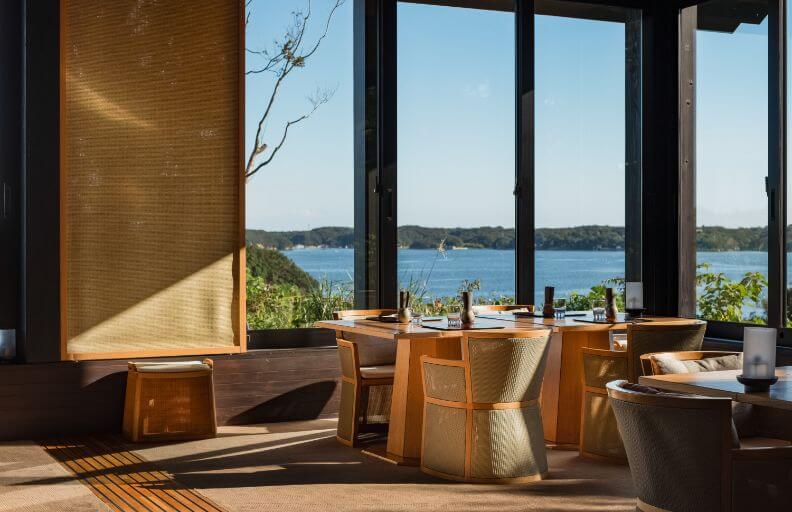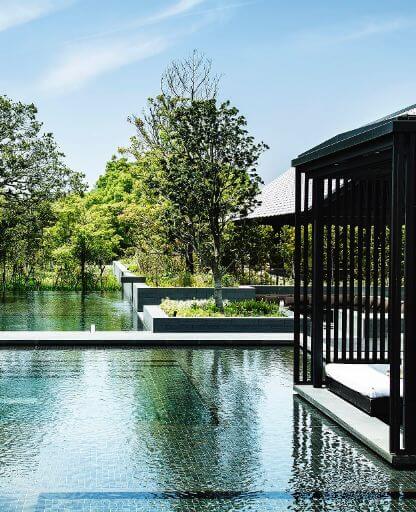 Day2
5
11:30 a.m.
Ama Hut SATOUMIAN
For a little early Lunch, served in a hut that female skin divers called ama use to prepare to go fishing and to rest in afterwards. Chat with ama ladies who used to dive, and dine on charcoal-grilled seafood that has come straight from Ise-Shima, just in front of the hut. In addition to seafood, enjoy other traditional foods and local dishes such as tekone-zushi. The varied menu is sure to ensure that everyone is satisfied. After a filling lunch, try on the ama's diving clothes for a snapshot, or enjoy a diving demonstration.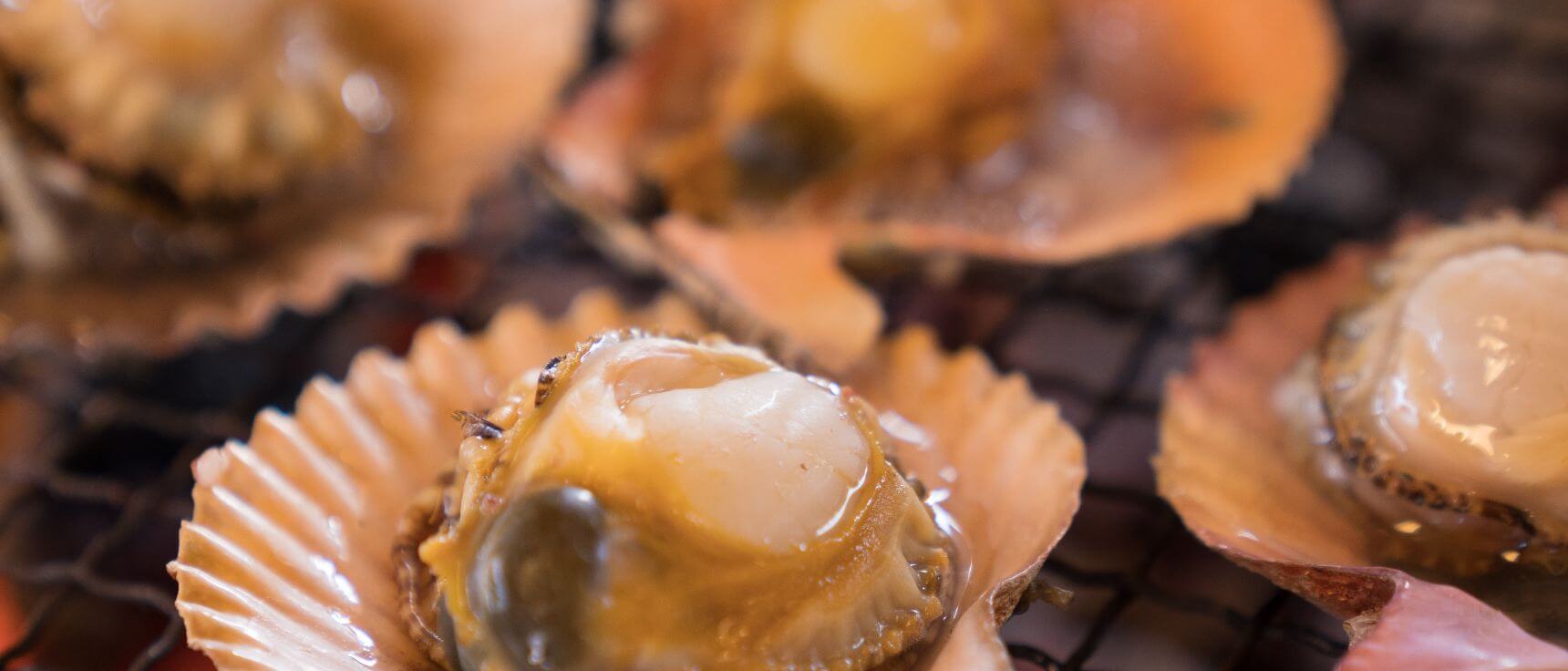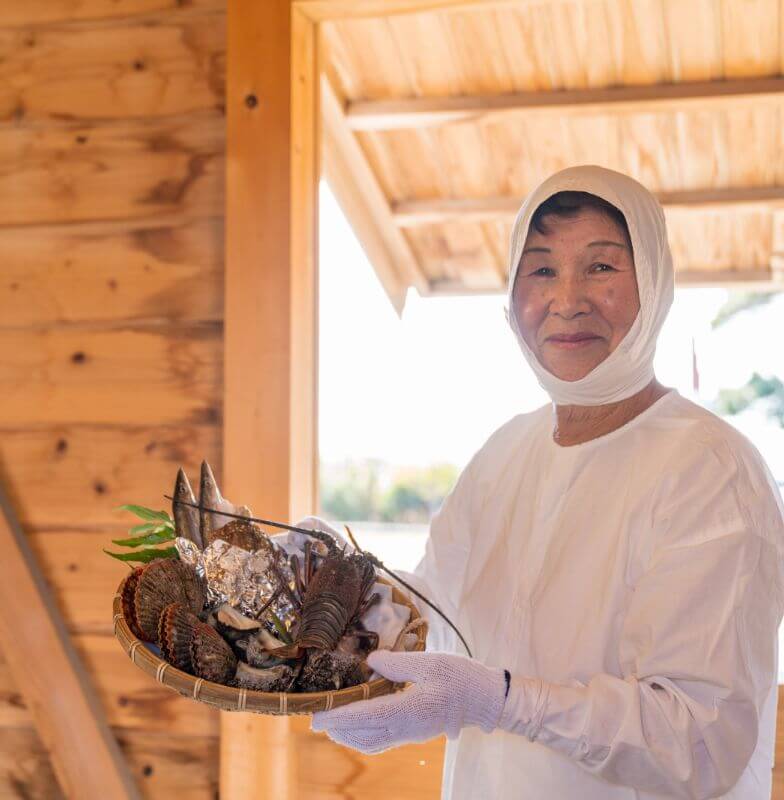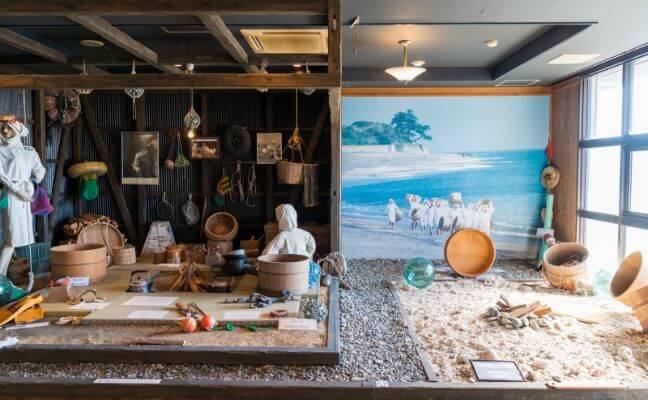 6
1:45 p.m.
Ise Jingu
With 2,000 years of history since its first enshrinement, this is the heart of Japan's native religion: the shrine that enshrines Amaterasu Omikami. With approximately 89 ha of shrine lands, in addition to the inner and outer shrines, there are also a total of 125 other shrines in this place that has been the Japanese spiritual home since long ago. On this tour, in addition to the typical shrine visit, tour participants will also be extra blessed with the special visit. This involves going to pay respects at the inner shrine, near the deity. It is a special place that people can't ordinarily enter, where worshipers can peacefully put their hands together in prayer. The tour also includes a blessing from the miko kagura for extra spiritual protection.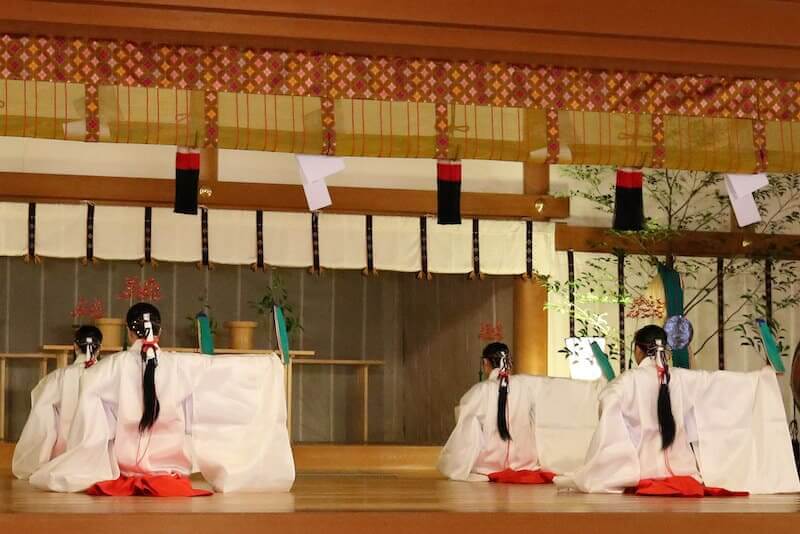 7
2:45 p.m.
Okageyokocho
After the shrine visit comes a stroll along the Okageyokocho, a lane lined with shops that leads from the shrine. There are plenty of local souvenirs to buy and tasty snacks to eat while walking through the reconstructed retro streetscape that looks like a scene from a period drama. Don't miss Ise's famous sweets shop, Akafuku Honten, and definitely try their akafuku mochi. After walking along Okageyokocho, there's an option to stop by Sakatoku Kombu, a store that has sold kombu seaweed since 1912, and try making shaved kombu. Dried kombu is shaved into long, tissue-thin strips called oboro-kombu. Watch skilled craftsmen process the kombu, and then try it yourself. Kombu shaving is said to take ten years to master, and this is a fun way to appreciate this surprisingly difficult and complex skill.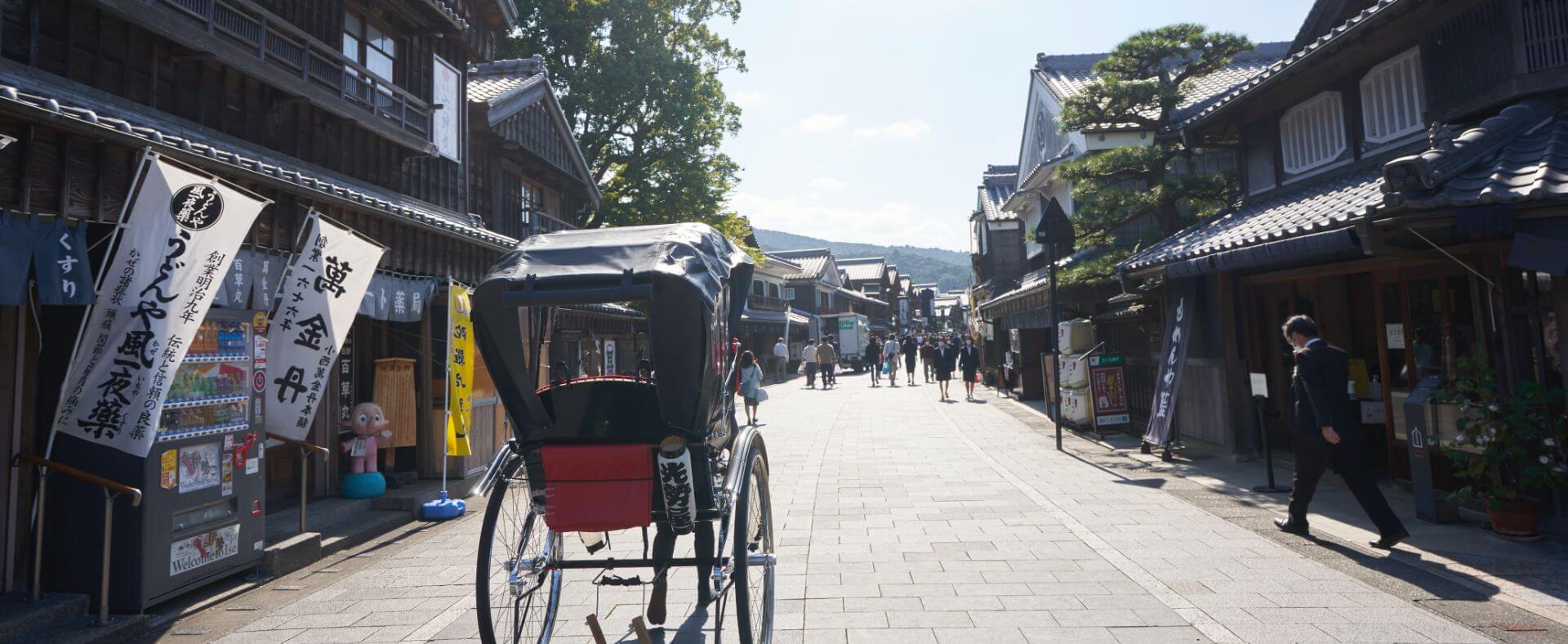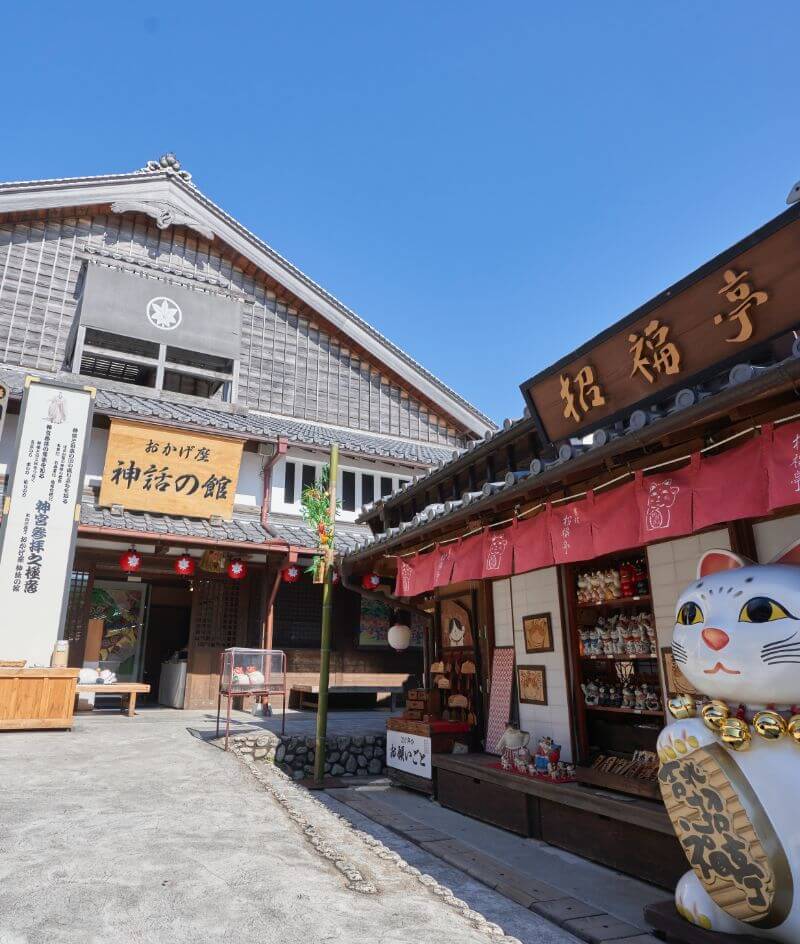 8
4:00 p.m.
Mikimoto Pearl Island
Stop by Mikimoto Pearl Island, home of the world's first successful cultured pearls, and learn about Japanese jewels, also known as mermaid's tears: pearls. Kiyoo Matsuzuki, director of the island's museum, will explain how cultured pearls came to be, how they are made, and the history of Pearl Island, and offer tour participants a special chance to try on a pearl crown, necklace and other special jewelry. Spend some time at the gift shop before heading back.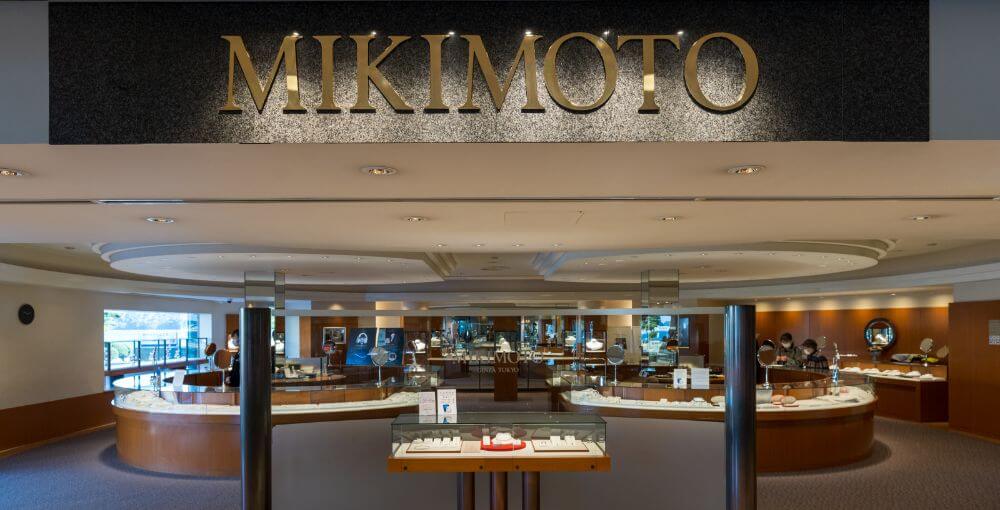 About this tour
This tour has been planned as part of our efforts to help achieve the SDGs (Sustainable Development Goals) adopted by the United Nations in 2015. A portion of tour fees paid by all participants will be used to maintain and pass on the tangible and intangible cultural assets of Kansai, the origin of Japanese culture, to the next generation. This aims to create a positive cycle of cultural tourism; we look forward to your participation.
Ask a Trip Designer