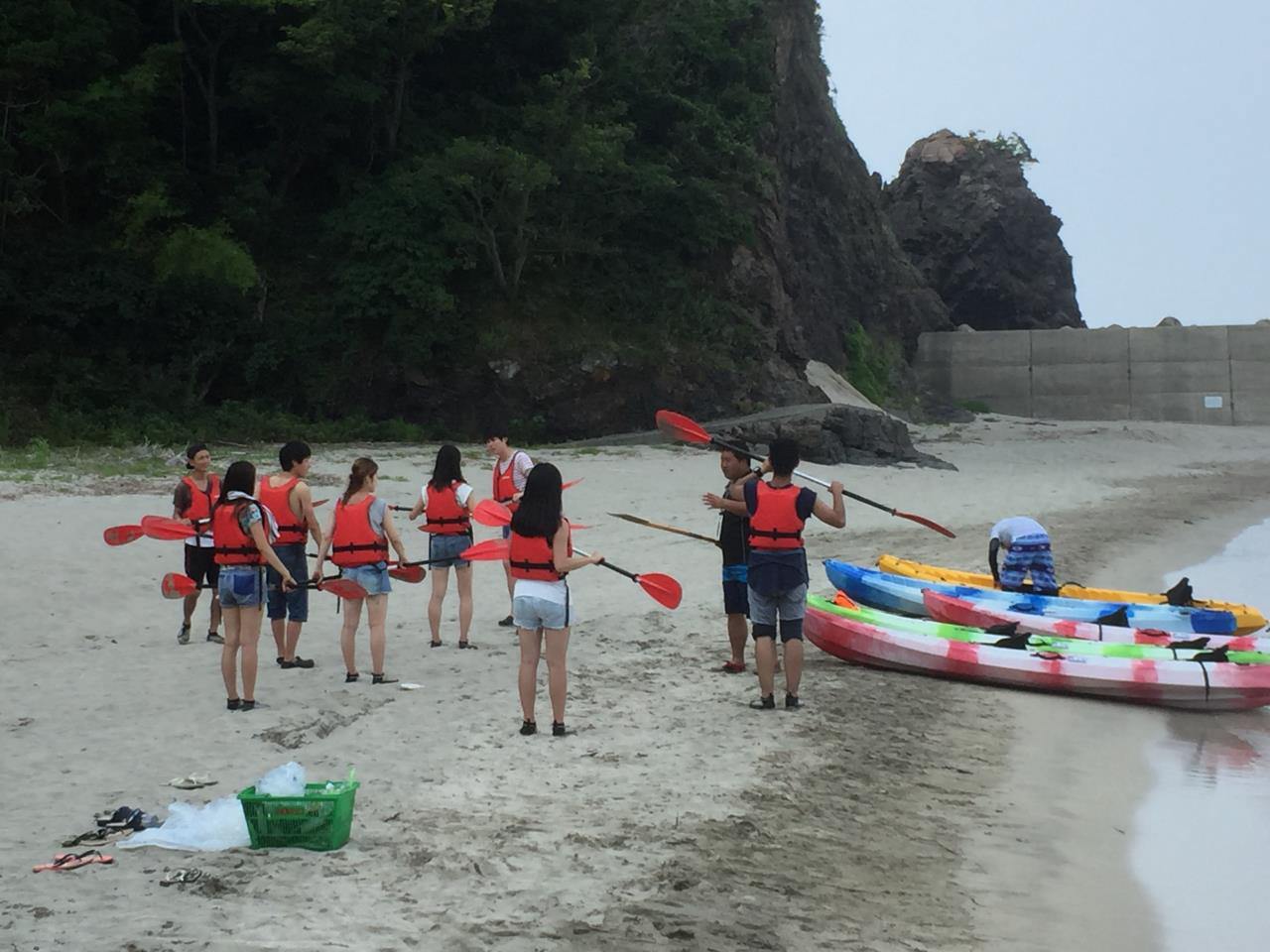 Enjoy the deeply indented coastline unique to the Sea of Japan from the sea side
Honjo district of Ine Town is a place where people still believe is the scene of the Japanese fairy tale "Taro Urashima." In the legend story, Urashima was invited to Ryugu Castle because he helped a turtle being bullied by children on the beach. You can start sailing from the beach which appears in the Urashima legend as "Immortal Beach" (Tokoyo no Hama) and see the rias coastline which is unique to the Sea of Japan from the sea. An instructor will teach you carefully so beginners can participate with a peace of mind.
A sea kayaking experience that beginners can participate with a peace of mind
Using a sit-on-top tandem kayak, the instructors will give you a careful explanation and lecture about rowing before you depart. So beginners, even small children and elderly people can enjoy themselves safely. After the departure, you can enjoy the view of the deeply indented coastline, unique to the Sea of Japan, which can be only seen from the sea side.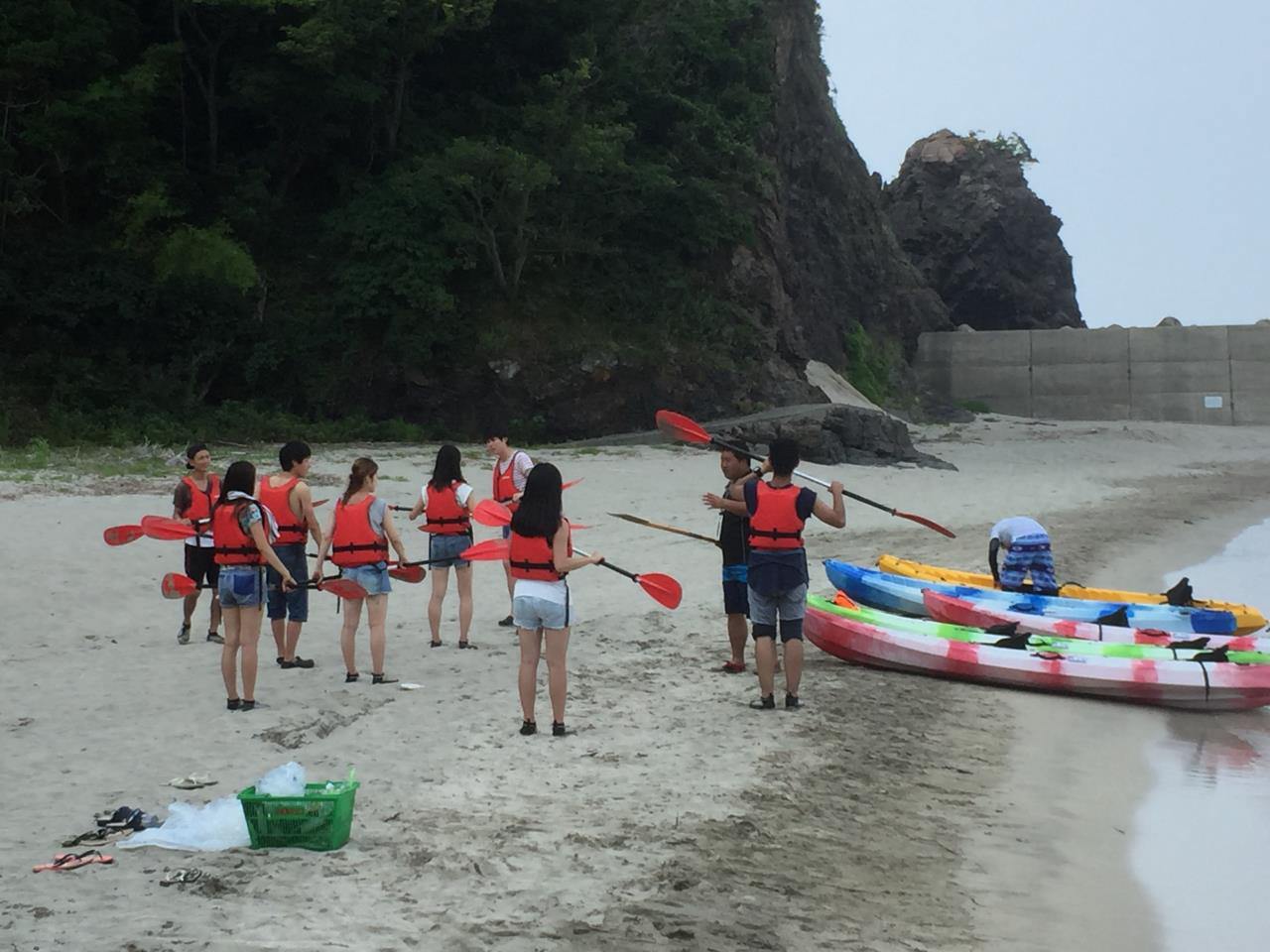 If you have any questions or concerns, please do not hesitate to ask your instructors before the departure.
Fully enjoy a dynamic view that you can only see on the sea.
In Ine's open sea, facing the Sea of Japan, there is a rias coast that has rough terrain such as caves and rocky reefs, extending from the Tango Peninsula. You can enjoy such wild scenery up close, which is a part of the unique features of sea kayaking. You can enjoy the powerful scenery while having a nice sea breeze.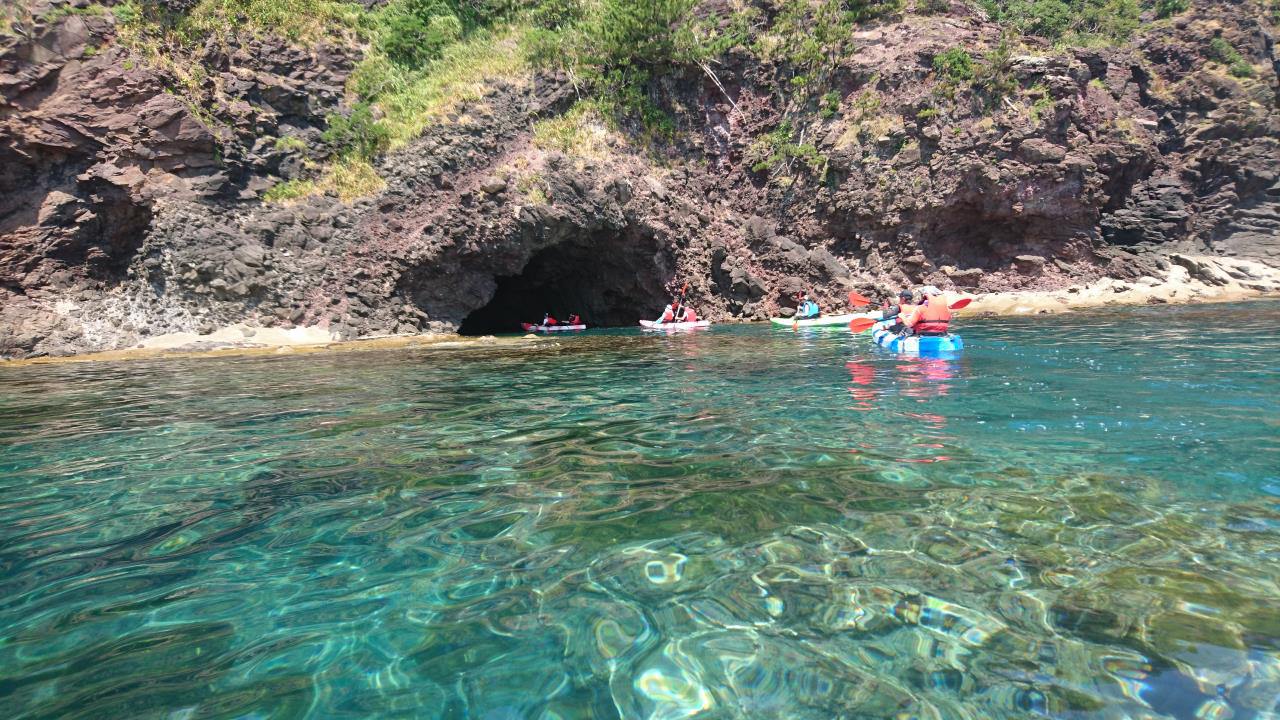 You can enjoy a new and different view of Ine from the sea which you cannot see from the land.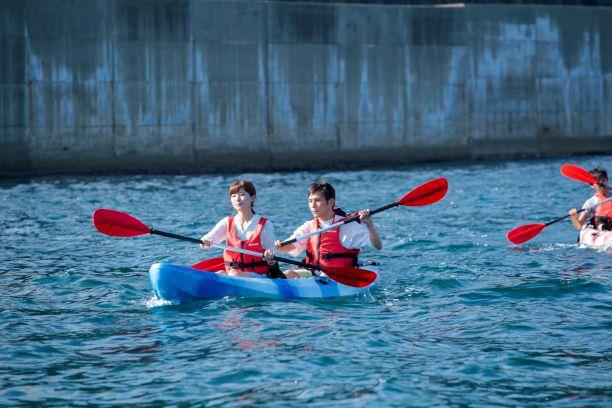 You can enjoy a pleasant time by just paddling slowly and softly on the sea.
Facility information
You can experience these things here!
Name of facility | Ine Tourism Association
Name of experience | Ine sea kayaking experience at the "legendary place of Taro Urashima"
Address | 491 Hirata, Yosagun Inecho, Kyoto 626-0423
*The gathering place is in front of the bathroom of Honjo Beach
Business Hours |10:00 a.m.-12:00 p.m., 1:00 p.m.-3:00 p.m.
Regular holidays | late April ~ the end of September
Budget | 12 years old and older 7,000 yen, 11 years old and under 6,000 yen
Payment methods | Cash only
Number of guests accepted (groups)| 1 to 6 people
Telephone number | 0772-32-0277
Multi-language support | Available (English) * Only basic English support is available.
Official Website(English) | http://www.ine-kankou.jp/english/
Note|
*We do not accept participation from those who fall under any of the following. We appreciate your understanding.
Check also...