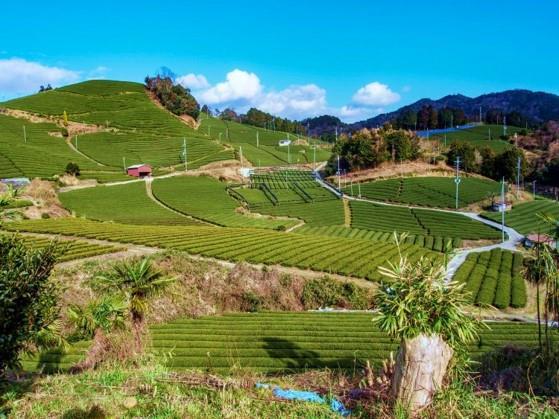 More Than Matcha – Discovering the Unique Japanese Tea Region of Kyoto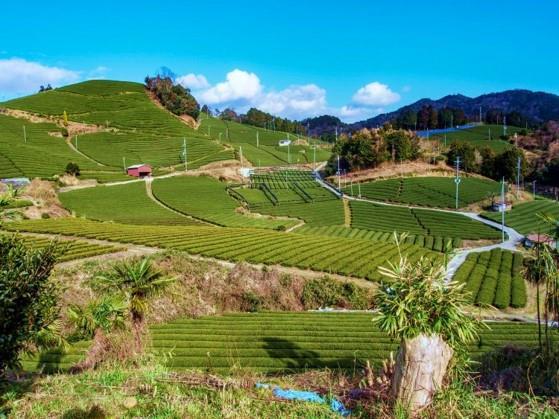 Have you ever wanted to learn about the rich history and culture surrounding one of Japan's most iconic beverages? Well we at KansaiGuide have got you covered! Take a look at this article from Ocha no Kyoto DMO:Kyoto Infused with Tea and our guest blogger from Beyond Hyogo
Tencha. Sencha. Houjicha. These are just a few of the amazing Japanese teas you can experience when you visit the Yamashiro region of Kyoto. The beautiful rolling hills of tea plantations combined with small towns, unique tea houses, temples, shrines and the world heritage Byodoin make it a destination unlike anywhere else in Japan. Located between the two ancient capital cities of Kyoto and Nara, it's a great change of pace from the overcrowded tourism spots of Kyoto city while still giving you the same authentic "Kyoto" experience.
Day 1
Escaping into the Kyoto countryside, Beyond Hyogo hit the road with Kansai Tourism Bureau and OchyaNoKyoto DMO to discover a region famous for tea and rich in cultural history. Over two days I learnt to appreciate the art of Japanese tea and discovered an area of Kyoto I'd never thought about visiting before.
Hiking the Ancient Tea Road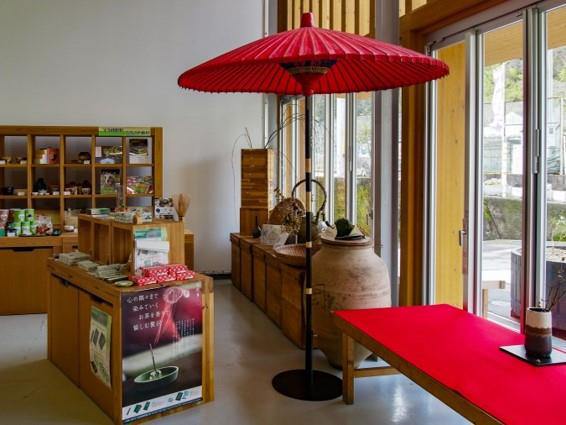 The Yantan district of Ujitawara town is considered the birthplace of green tea in Japan and a fitting start for our two day tea adventure in the region. Meeting at Keihan Uji Station we jumped in a taxi and headed to the new tourist information center Soen Koyuan Yantan 宗円交遊庵 やんたん.
After a short tea break and video introduction about the region, we set off along the old town roads, winding our way past old houses and tea factories until we came to Takadaen, an old tea company rich in history. We learnt about the history of the company and the three generations of tea farmers while enjoying a cup of genmaicha.
Continuing up the road we arrived at the Birthplace of Soen Nagatani 永⾕宗円⽣家, who is said to be the founder of green tea in Japan. He made it accessible for commoners to drink good quality green tea in 1738. The old thatched roof house was cosy and had the old tea equipment on display (just ignore the TV and modern lights).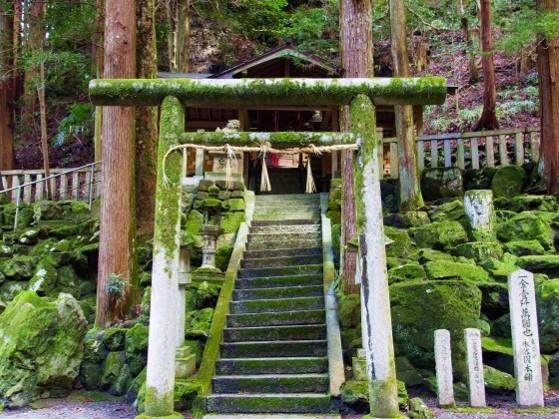 The shrine next door, Chasomyo Shrine 茶宗明神社, is dedicated to Soen Nagatani and is where tea farmers and companies come to pray for success for their business. This peaceful walk continued up to the tea fields and looped back around for a bento lunch back at Yantan.
Access: This area is best accessed by car. Once you arrive it is possible to walk the streets by yourself but I highly recommended to book a tour/guide that can assist you and provide you with expert knowledge of the region.
Kiehanna Commemorative Park
This large garden was built in 1995 and represents the satoyama landscape of ancient towns that sat on the base of mountains. As the season changes, so to does the park with the layered gardens, water features, rock clusters and forest areas that can all be viewed from the 10m high bridge.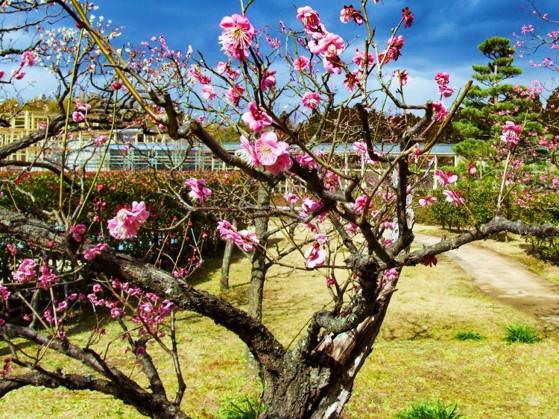 We were guided around by and explained the details of the parks features and design. We also got to design our own zen rock garden on a miniature board and were taught the basic concepts about sensing and visualising the design and what it means to you.
The park was lovely with wide open spaces but perhaps more suited for residents of Kansai who wish to go on an outing with their family rather then tourists who have a limited time in Japan.
Keihanna Commemorative Park けいはんな記念公園 is open daily from 9am to 5pm and costs 200 yen to enter. Private guides/tours aren't available to the public, however, any organizations wishing to bring tour groups here can arrange it with OchyaNoKyoto DMO.
Picturesque Tea Fields of Wazuka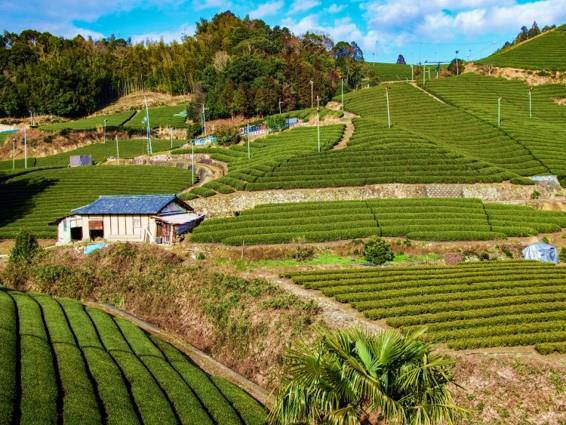 Our third stop was roughly 25 minutes drive away. As we pulled up in the taxi the rolling hills of green tea plantations appeared before us. The Ishitera Tea Plantation ⽯寺の茶畑 are perfectly maintained crops of tea leaves which are very Insta-worthy.
If you do plan to drive to this region privately, be careful where you park and be sure not
to enter the farms as they are private property.
Enu-to-Enu Guest House: Tea Tasting, Dinner and Sleep
At around 5:30pm we reached our destination for the night, the friendly family run guest house Enu-to-Enu 茶農家⺠宿えぬとえぬ. Before the sun came down we hiked around their tea plantation and had a chance to ask questions about the growing process and farming of the tea leaves.
Returning to the guest house we had tea tasting time and sampled three tea leaves. The uniqueness of each leaf and the slight variations in the brewing process and time bring out different flavours. I won't go into details here but it is something that you have to experience and appreciate for yourself.
2/4 Enu-to-Enu is a cozy guest house with two guest rooms (tatami) and a dining room, perfect for couples or small groups of up to 6 people.
Not having any idea of what was going to be for dinner what came next what came next blew me away. A 6 course meal worthy of being in any 5 star hotel's restaurant. Simply amazing. Made using local ingredients and all with a hint of tea.
Day 2
World Heritage Byodoin Temple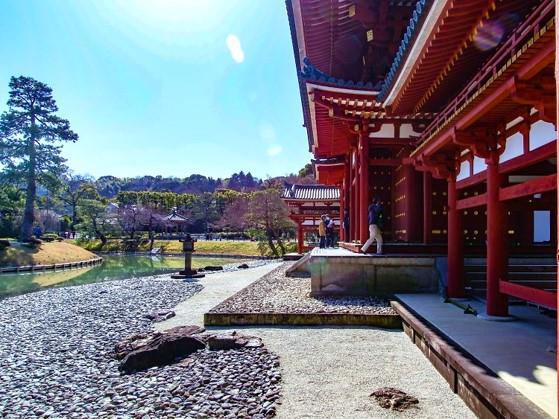 Get out a ¥10 coin and have a look at it. No, not that side, the other one. Yep, see that building, that there is the World Heritage Byodoin Temple 平等院 and where we began our tour on day two. The surroundings are similar to other major tourists sites in Kyoto with well kept gardens and stone paths.
To enter the Phoenix Hall and see the 1000 year old Amida Nyorai Seated Statue you have to get a seperate ticket for ¥300 and reserve a time slot. You must take off your shoes as you enter the hall. The guide gives a short history lecture, in Japanese, about the statue and the walls. No photography is allowed. If you don't understand Japanese you're not missing much of you skip this.
Hoshokan Museum located to the side of the temple is rich in artefacts and has good English information. Definitely pop in here as you explore the grounds. There is no extra charge for entrance here.
You can walk to Byodoin Temple from both JR Uji and Keihan Uji Stations. Entrance is ¥600 for adults. Open from 8:30am to 5:30pm.
Lunch and Matcha Making at Fukujuen Uji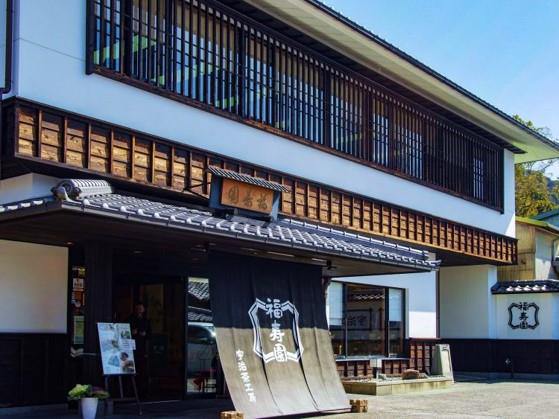 Uji River runs through the town and striking it lucky with the weather we were able to enjoy a pleasant walk along the riverside. This area will be especially beautiful in the spring when the cherry blossoms are out.
Fukujuen Uji Tea Workshop 福寿園「宇治茶⼯房」 is located along the river has a small museum, gift shop, matcha making workshop and head up stairs to the restaurant.
For ¥1320 you can use a stone mill to grind the tea leaves into matcha powder which you then make into your own matcha tea. While there was some satisfaction about drinking tea you made from scratch the process of turning the mill for 20 minutes wasn't really worth it, especially on a fine day.
The upstairs restaurant serves Japanese cuisine all infused with tea using local ingredients. Prices range from ¥1000 to over ¥3000 for lunch.
Learning the Art of Tea at Takumi-no Yakata
Continuing our stroll along the Uji River we arrived at another Tea house which would be our final tea tasting of the two days. Uji Tea House Takumi-no Yakata 宇治茶道場「匠の館」 is a small cafe which is a comfortable space to enjoy siping a cup of the finest gyokuro tea. If it is your first time the staff will explain the best method of brewing the tea. Surprisingly, you can eat the tea leaves at the end. Add a little ponzu and you're good to go. Although, I wouldn't recommend doing this with the cheap tea bags you buy at the supermarket.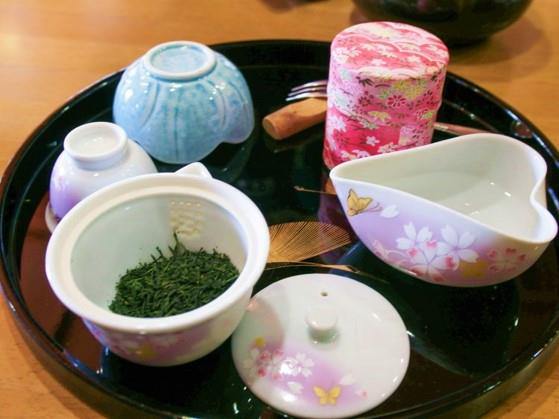 Feeling the Zen at Koshoji Temple
Our Japanese tea learning experience may have been over for the day but there was one last surprise to round out the two days, a zen session at Koshoji Temple 興聖寺. Koshoji is a Soto Zen temple located in Uji and famous for the beautiful Autumn leaves that cover the path leading up to the main hall. The temple has a lot to offer all seasons and is quite a large complex. Although we visited on a public holiday it wasn't crowded at all which made it a peaceful experience.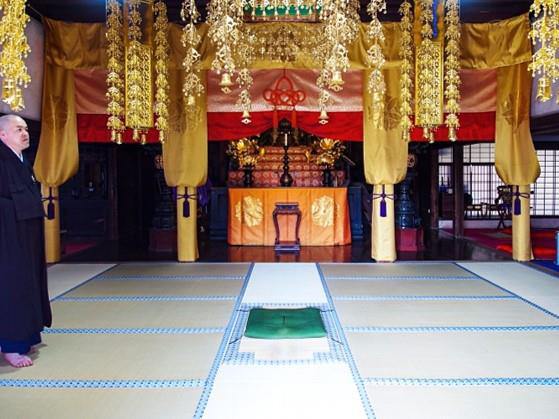 After being guided around the grounds by the monk we were shown the sitting technique of zazen and had a 20 minute meditation session. Flexibility and patience aren't my strengths, add to that pins and needles in my leg and I failed miserably at maintaining the pose.
Access and further information
Each place we visited over the two days had their own charm and specialized in their own variety of Japanese tea. Overall, it was a terrific experience and somewhere I wish I had of visited much earlier. I will be back here in the coming months with my family.
Byodoin Temple, Fukujuen Uji, Takumi-no Yakata and Koshoji Temple are all within walking distance from Uji Station. Access to Uji Keihan Station from Sannomiya (Kobe) takes about 90 minutes.
Access from Kobe & Osaka: Catch the train from JR Sannomiya to JR Osaka (21min), change to the Osaka Loop Line to Kyobashi (7min). Switch to the Keihan line and catch a Limited Express to Chushojima (30min), final change trains to the Uji Line to Uji Station (15min).
Quote source: Beyond.