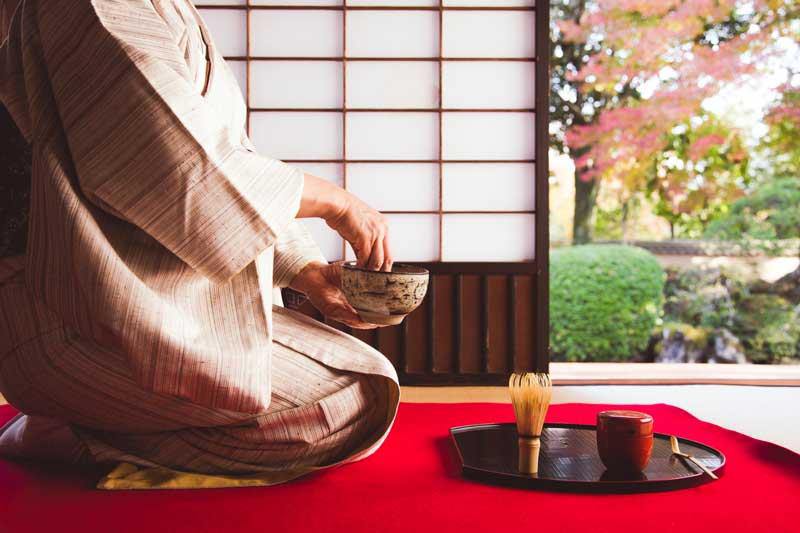 How's It Different From Ordinary Green Tea? The Secrets of Uji Matcha, One of Japan's Three Famous Teas
Uji Matcha tea, a famous product made in Kyoto, is considered one of Japan's three best green teas, next to Shizuoka tea and Sayama tea. Here, we will take a closer look at everything there is to know about Uji Matcha, from its origins and characteristics to how to enjoy it and stores where you can taste popular green tea sweets.
What Is Uji Matcha?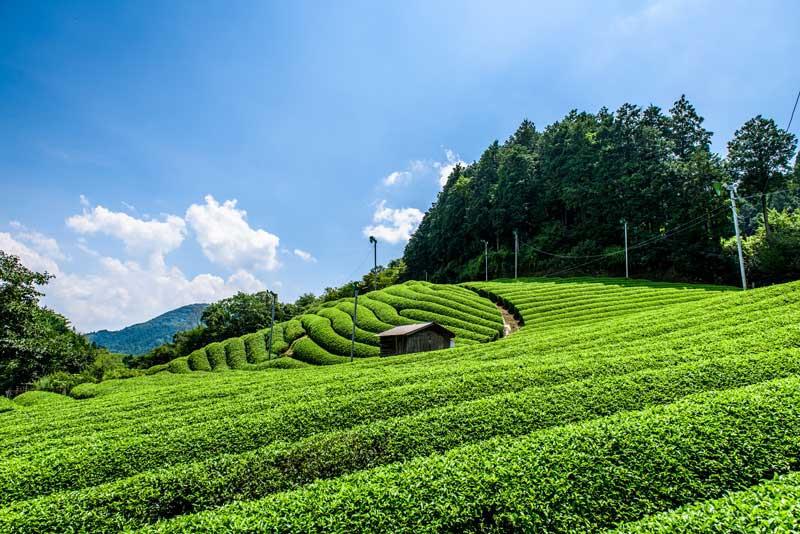 Green tea is the type of tea consumed most in Japan. Matcha is a powdered form of green tea that is traditionally used in Japanese tea ceremonies. Recently, though, it has become a popular ingredient in sweets. Famous confectionery brands, such as Nestle's Kit Kat and Glico's Pocky, have released a number of green tea-inspired treats. These can be purchased quite easily from the supermarket or convenience store.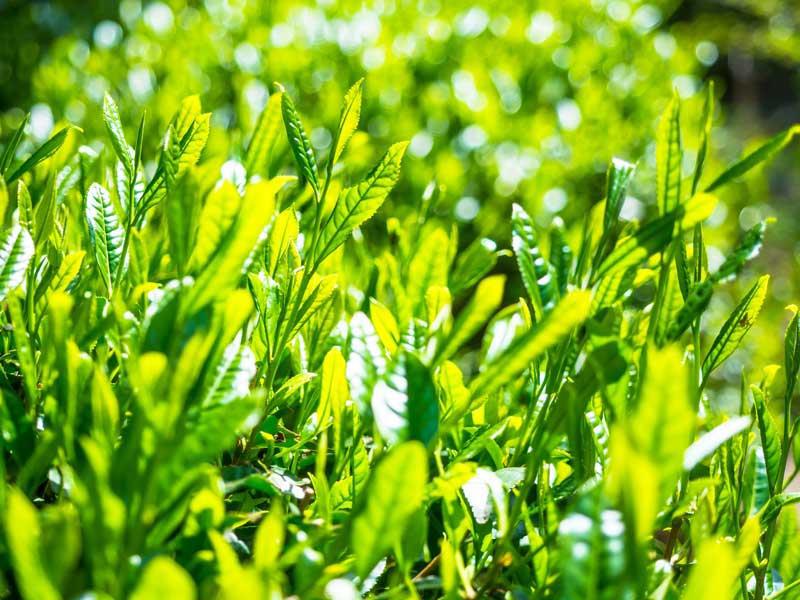 Green tea, then, possesses a universal popularity, and Uji-cha is particularly well-known as a high-class green tea brand. "Uji-cha" refers to tea cultivated in the city of Uji in Kyoto, and indeed, only tea produced and processed within Kyoto Prefecture can be called Uji-cha. "Uji Matcha" is made from Uji-cha and is characterized by an initial tartness, followed by a profound sweetness and fullness. Its deep green hue looks beautiful as well!
How to Enjoy Uji Matcha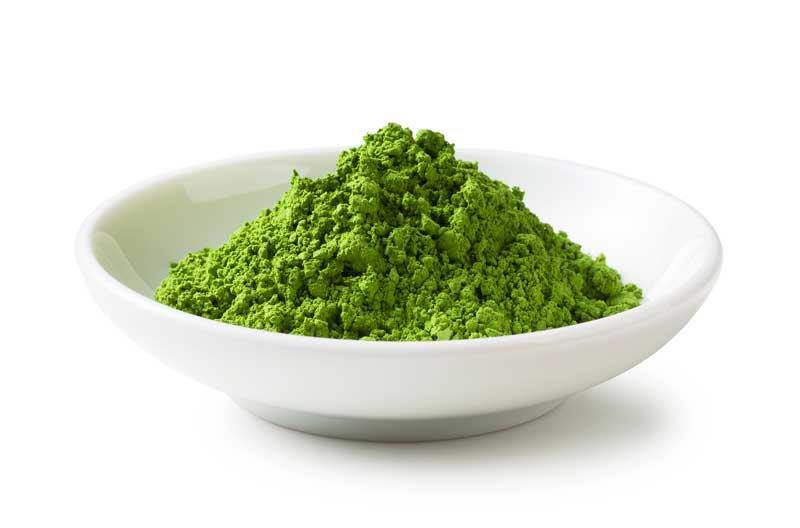 For the best way to enjoy Uji Matcha, head to the famous Uji City in Kyoto Prefecture, home of the World Heritage Site Byodoin Temple. There are a number of tea shops in the city where you can enjoy authentic Uji Matcha. For example, you can easily enjoy a cup of usu-cha (500 JPY) at Taihoan, which is run by the city. With a reservation, you can also try your hand at preparing green tea the traditional way (1,200 JPY). Furthermore, at Wamuu, a souvenir shop located on the street close to Byodoin Temple, you can buy cosmetics that include Uji Matcha as an ingredient. The store features a retro vibe and sells a number of original products including moisturizers and bar soaps with Uji Matcha. In Uji City, you will also find a number of interesting shops, such as those selling bread made with Uji Matcha and confectionery shops selling cha-dango (mini dumpling sweets) made with matcha. There are indeed many ways to enjoy Uji Matcha.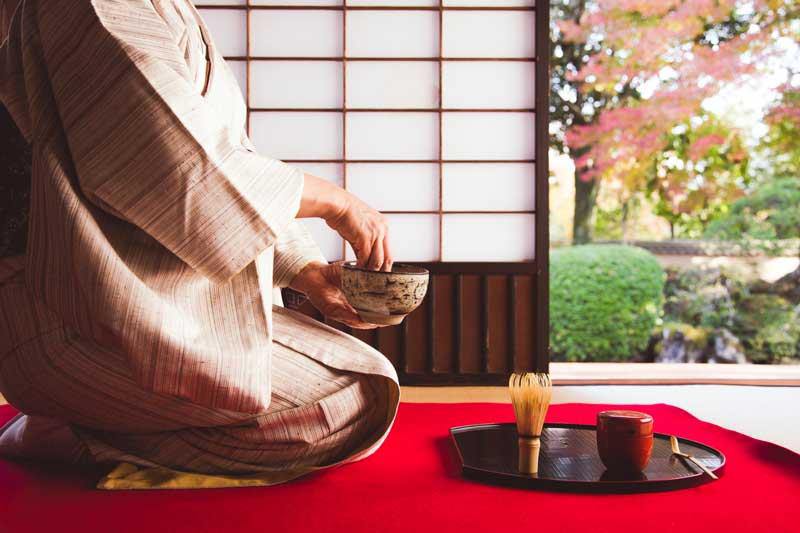 Shops Where You Can Eat Sweets Made With Uji Matcha
Finally, we take a look at three shops in Kyoto where you can eat sweets made with Uji Matcha. Be sure to drop by!
1. Sabo Kinkakuan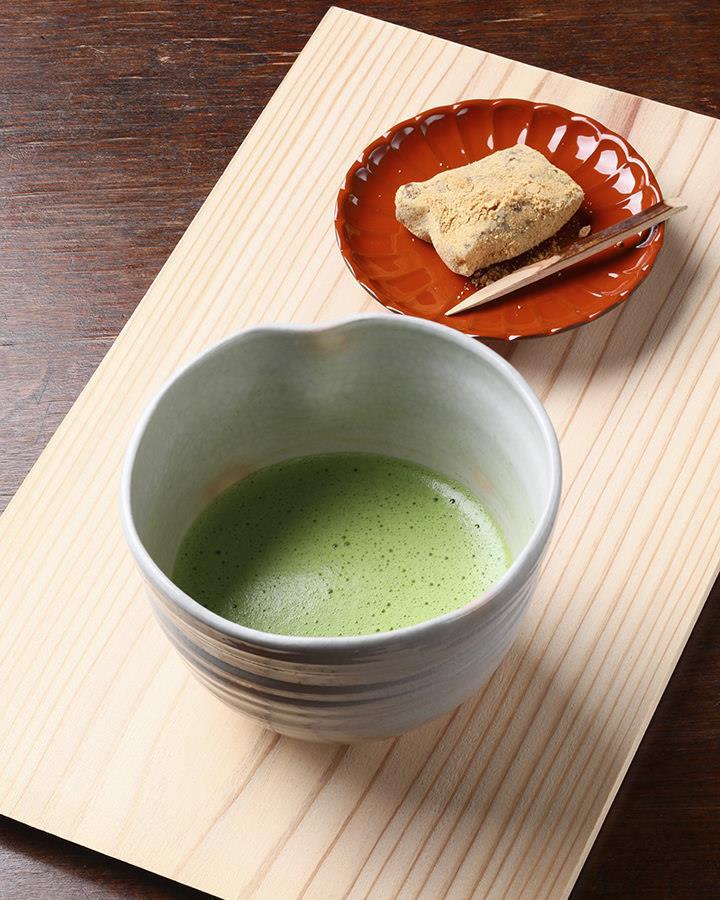 This chic cafe located close to Kinkakuji Temple, one of Kyoto's most iconic tourist destinations, is housed inside a traditional machiya (merchant family home). The Kyotanabe Ultra Premium Matcha (with Japanese Confection) (1,350 JPY (incl. tax)), which uses tea purchased directly from a local farm, features a sweetness with the depth of authentic Uji Matcha and a beautiful green color. The shop's sweets menu with Uji Matcha includes Matcha Soy Milk Latte (650 JPY (incl. tax)) and Matcha Milk (550 JPY (incl. tax)).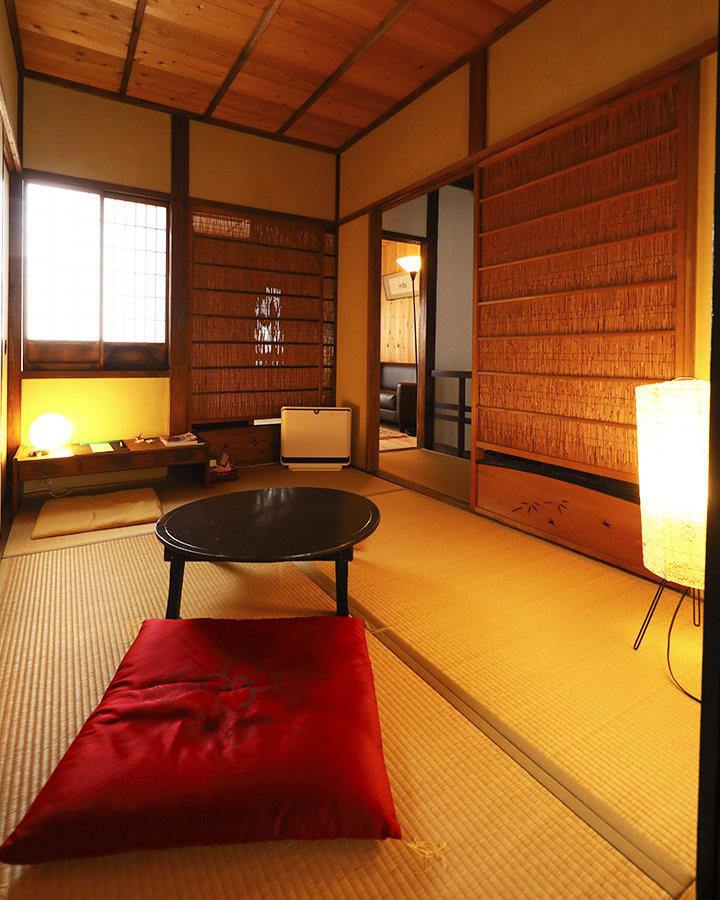 【Facility Name】 Sabo Kinkakuan
【Opening Hours】 11:30 am - 5:00 pm (last call at 4:45 pm), 5:00 pm - 9:00 pm (reserved course menu limited to one group per day)
【Days Closed】 Irregular days off
【URL】
Official Homepage (Japanese only)
KANSAI Tourism Bureau Homepage
【Address】 36-1 Kinugasa Nishi-goshonouchi-cho, Kita-ku, Kyoto-shi, Kyoto
【Google Map URL】 GoogleMap
2. Kiriha Inn & Cafe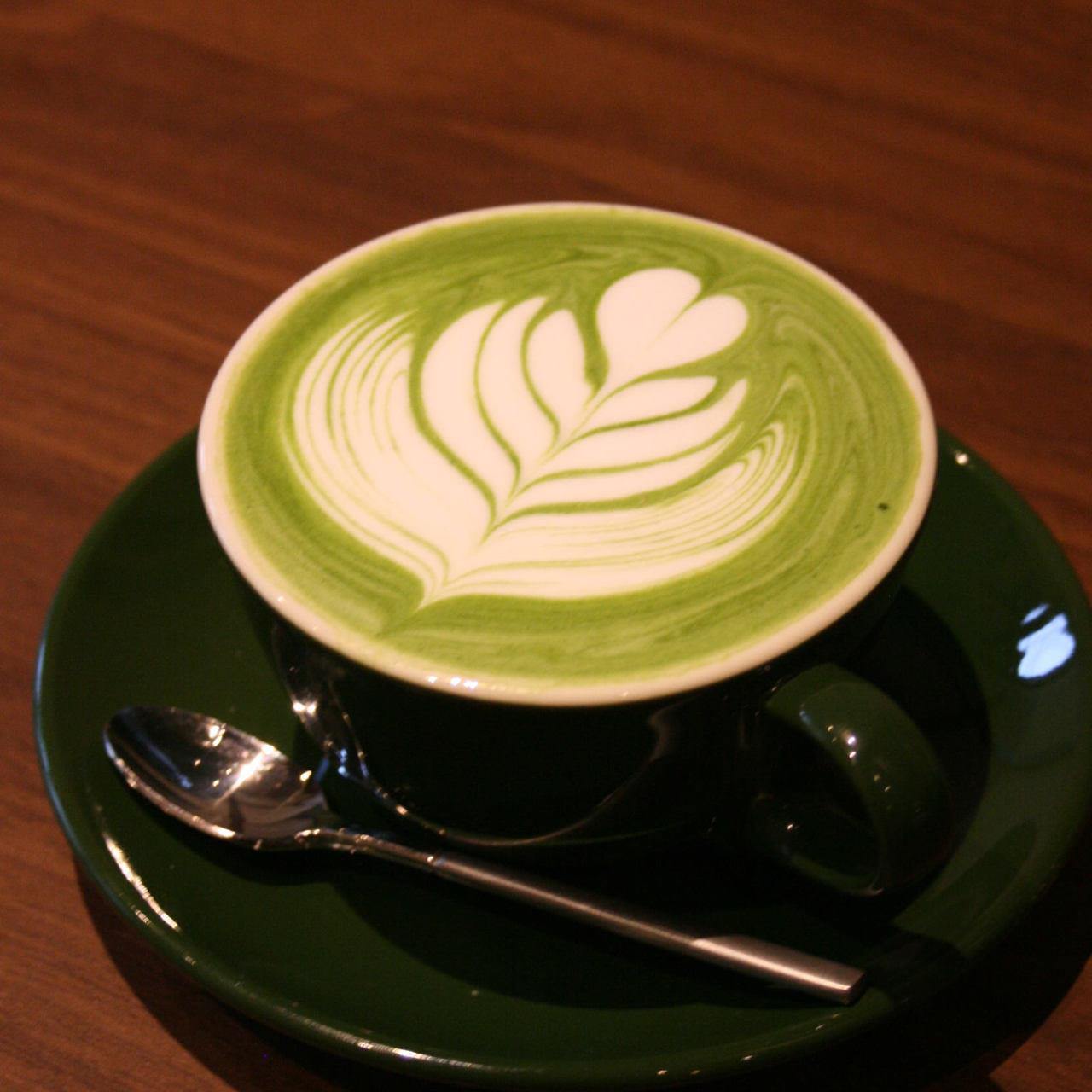 This Japanese-style inn, which is available only to one group per night, has an excellent location between Kiyomizudera Temple and Sanjusangendo. The first floor is a cafe housed in a traditional merchant's home unique to Kyoto. This cafe is a great stop to take a break during a whirlwind tour of downtown Kyoto. Be sure to try the cafe latte made with a LA MARZOCCO espresso machine. The Hot Matcha Latte (500 JPY) made with genuine Uji Matcha features a creamy and mild sweetness with a chic green color.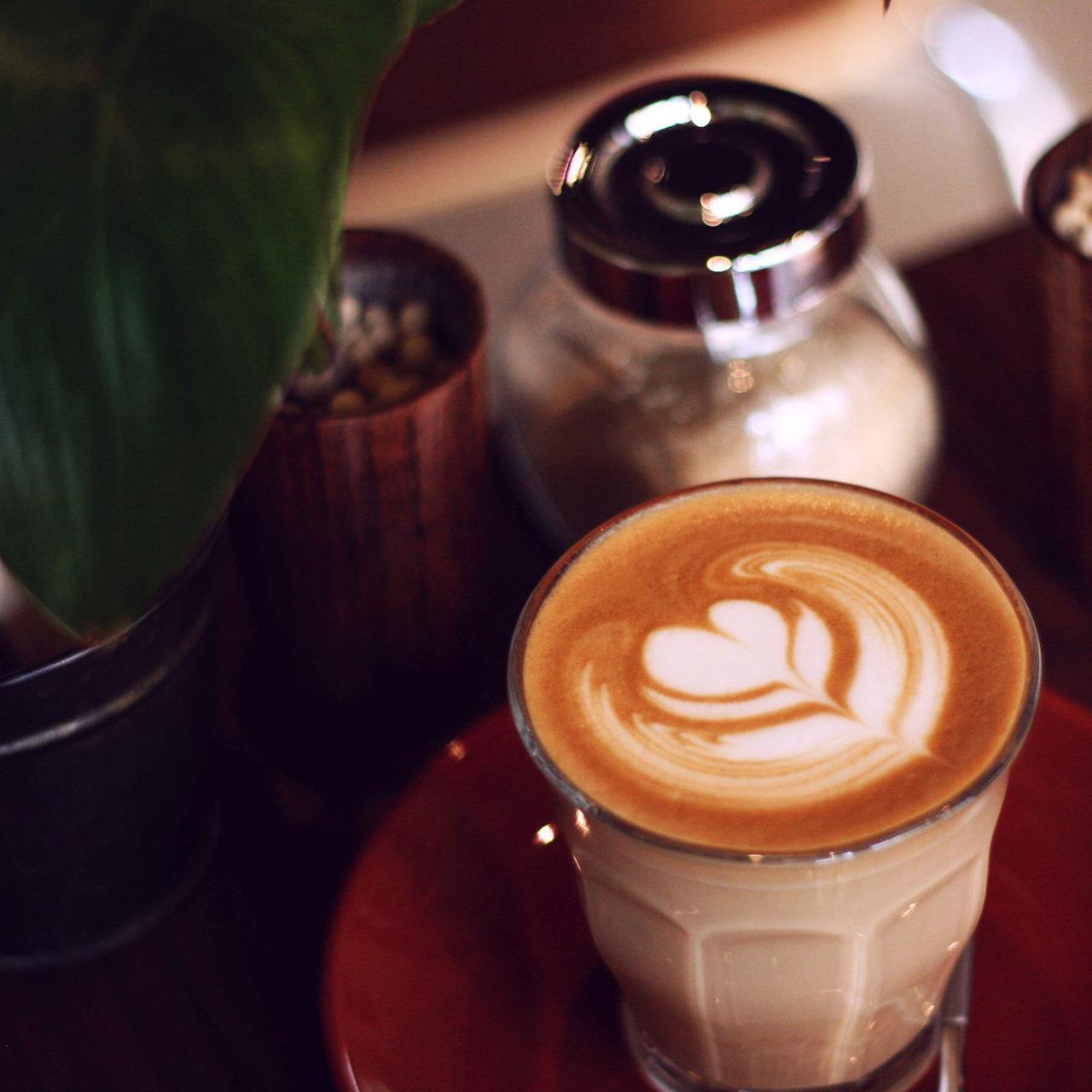 【Facility Name】 Kiriha Inn & Cafe
【Opening Hours】 10:00 am - 6:00 pm (last order at 5:45 pm), Sunday 10:30 am - 4:30 pm (last order at 4:15 pm)
【Days Closed】 Thursday, Beginning and end of the year
【URL】
Official Homepage
KANSAI Tourism Bureau Homepage
【Address】 459-15 Tokiwa-cho (Higashi Oji Shibutani Noboru), Higashiyama-ku, Kyoto-shi, Kyoto
【Google Map URL】 GoogleMap
3. Itohkyuemon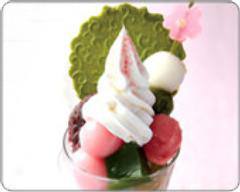 Itohkyuemon is a long-established Uji Matcha shop that has been in business since the 19th century. Its sweets are made with the same ultra premium Uji Matcha used by many famous shrines and temples in the Kyoto area and can be tasted at the shop's directly owned and operated tea house. Be sure to try the Matcha Parfait (790 JPY (incl. tax)), Special Yokubari Matcha Parfait (1,490 JPY (incl. tax)), and Special Itohkyuemon Parfait (1,290 JPY (incl. tax)), made using gelatin flavored with Uji Matcha.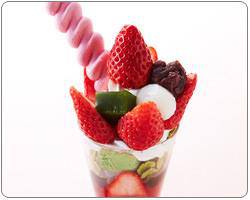 【Facility Name】 Itohkyuemon Uji Head Office Sabo
【Opening Hours】 10:00 am - 6:30 pm (tea house last call at 6:00 pm)
【Days Closed】 Open daily
【URL】
Official Homepage (Japanese only)
KANSAI Tourism Bureau Homepage
【Address】 19-3 Todo-aramaki, Uji-shi, Kyoto
【Google Map URL】 GoogleMap
What do you think? Be sure to enjoy the flavor of Uji Matcha on your next visit to Japan.