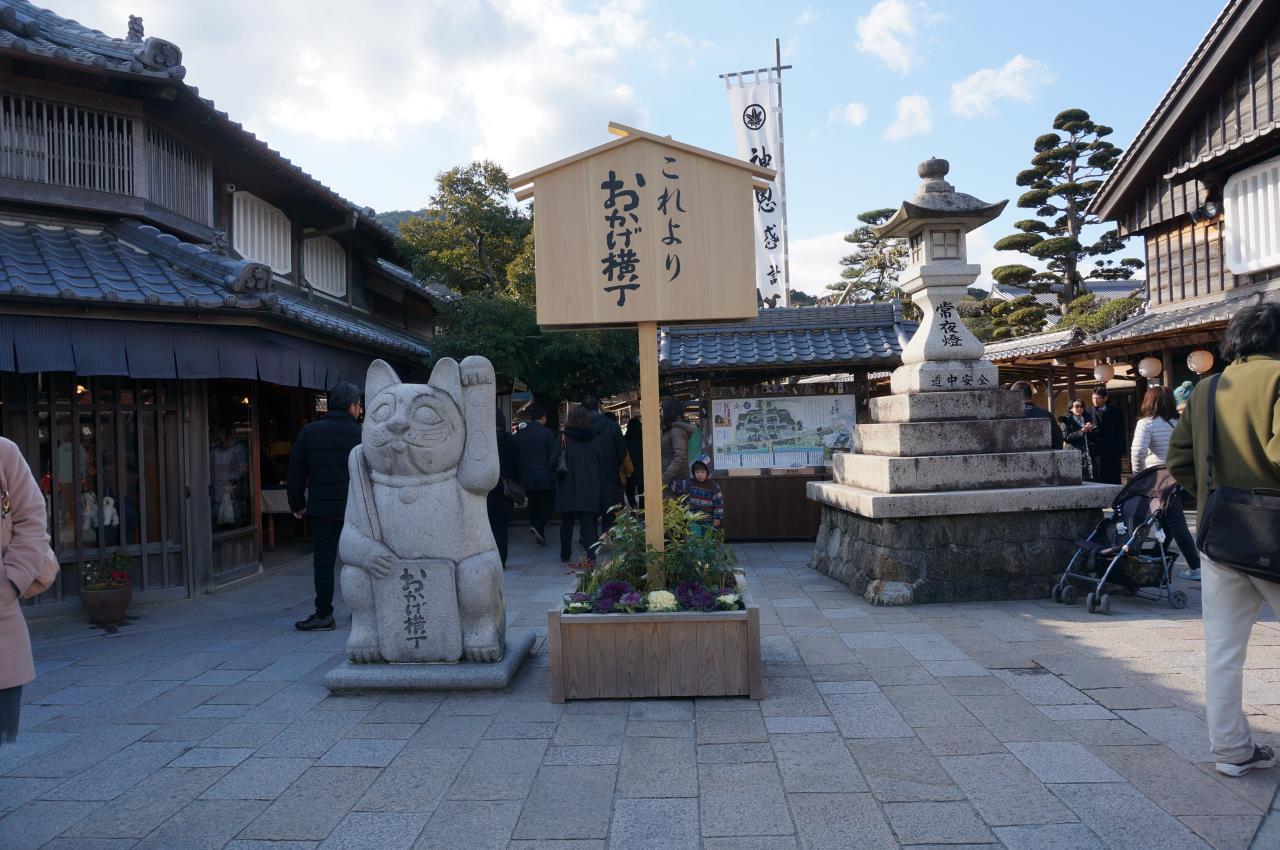 After visiting Ise Jingu, enjoy Okage-yokocho walk -6
After visiting Ise Jingu, enjoy taking a walk at "Mukashi-machi" (old townscape). Along the stone paving on the bank of Isuzu-gawa river starting from the Ujibashi bridge at the entrance to the Naiku (Toyo-uke Daijingu) of Ise Jingu, you will find the shrine town called "Oharai-machi" (Purifying town) replicating old streets with restaurants, souvenir shops, traditional sweets shops with a long history and traditional inns etc. At the center of "Oharai-machi", "Okage-yokocho" (Blessing alley) with around 60 shops is very polular among Japanese tourists and local residents and is lively like a festival every day. You will be fascinated by good old Japanese sweets and lovely Japanese fancy goods and find it difficult to choose. Business hours differ by shops and seasons, but nearly all shops are open from 11:00 till 17:00.
Omiyageya (Souvenir Shop)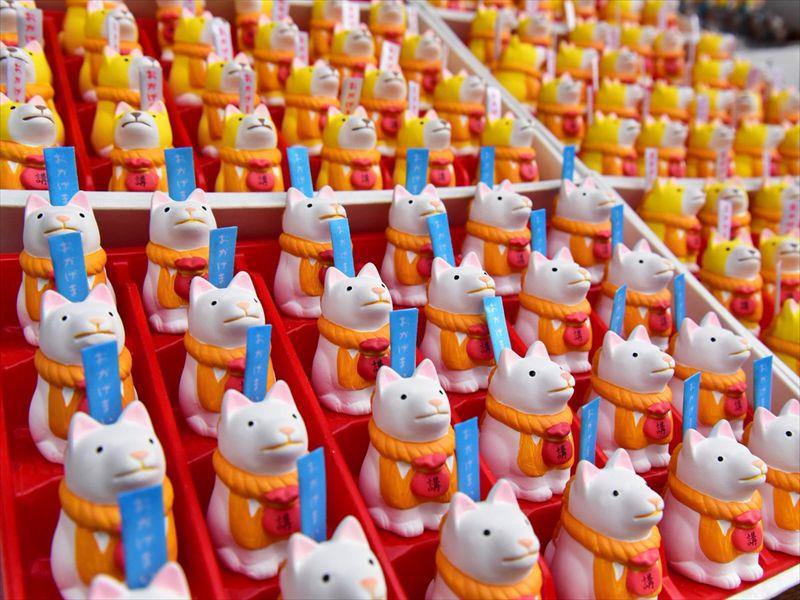 The Shop is marked by the red pillar-shaped letter box. The place is full of "Okage-Inu" goods, made on a motif of 18th or 19th centrury dogs that visited Ise Jingu on behalf their sick or disabled masters when Ise Pilgrimage was a trend, is popular and suitable for souvenirs. Among a number of goods, small and lovely "Okage-Inu Strap" is most recommended. The place also functions as an information center for Okage-yokocho, as it serves to show the way and offers rental services of wheelchairs and strollers.
Magonoya-santa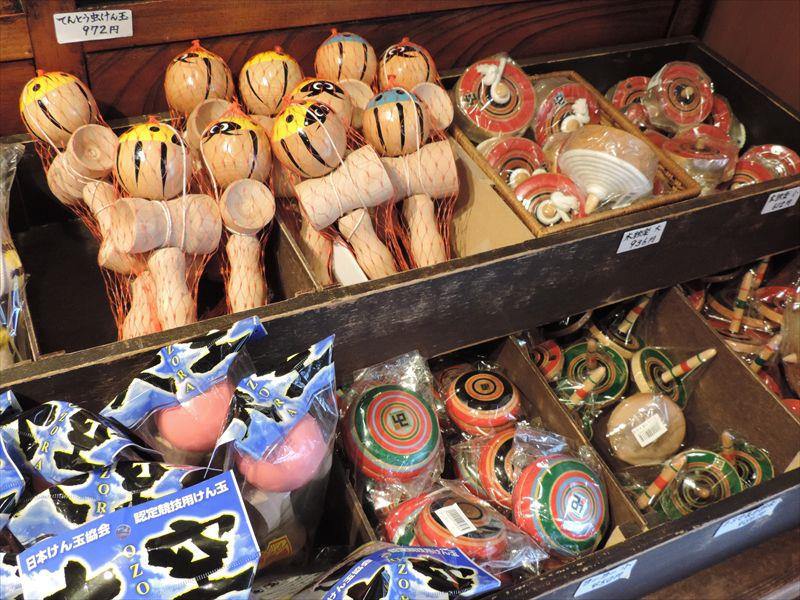 The shop offers old-fashioned toys. The place is full of wooden Ise toys, nostalgic tin toys and paper-made wind-up toys etc., which may make you forget time and enjoy playing with it like a kid. The old-fashioned toys are quite suitable for souvenirs as they are designed to fit the hands of children to ensure safety .
Momenya-ai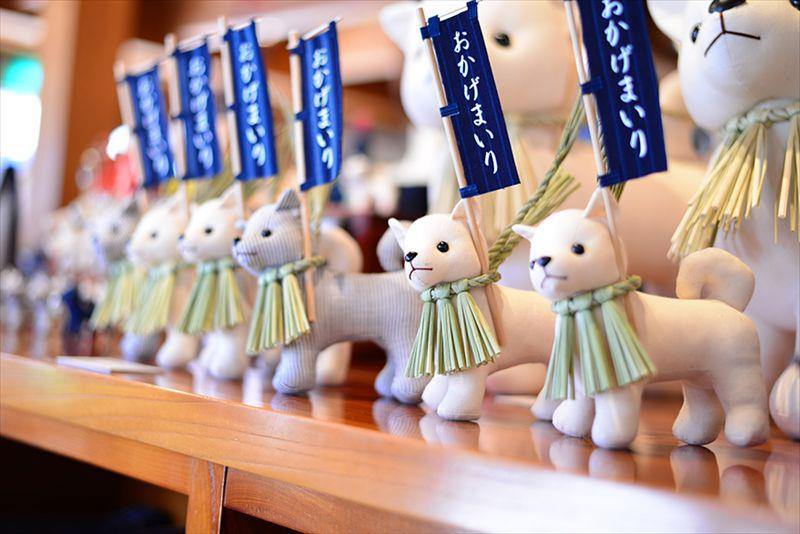 "Matsuzaka Momen" is a traditional Japanese cotton fabric. Is is strong, has excellent breathability as well as moisure retention and is famous for Ai-zome (indigo-dyed) chic stripes. The shop not only offers rolls of Matsuzaka Momen cloth, but also cotton goods for daily use including book jackets and cocktail coasters and casual clothing. Ai-zome teddy bears and cute stuffed toy of Okage-Inu will also attract your attention.
Tanuki Danran-tei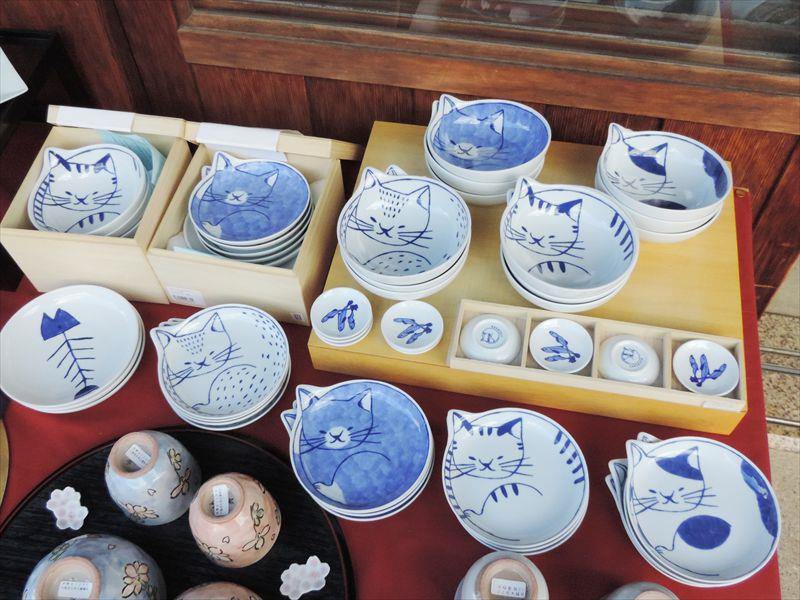 Based on the themes of "happy family circle" and "happy marriage", the shop offers a variety of tableware which produces enjoyable good time with smiling faces. The shop is filled with the tablewares mainly from the potters and potteries in and around Mie Prefecture. At the back of the shop, personal exhibition of ceramic artist in and outside Mie Prefecture is held a couple of times a year.