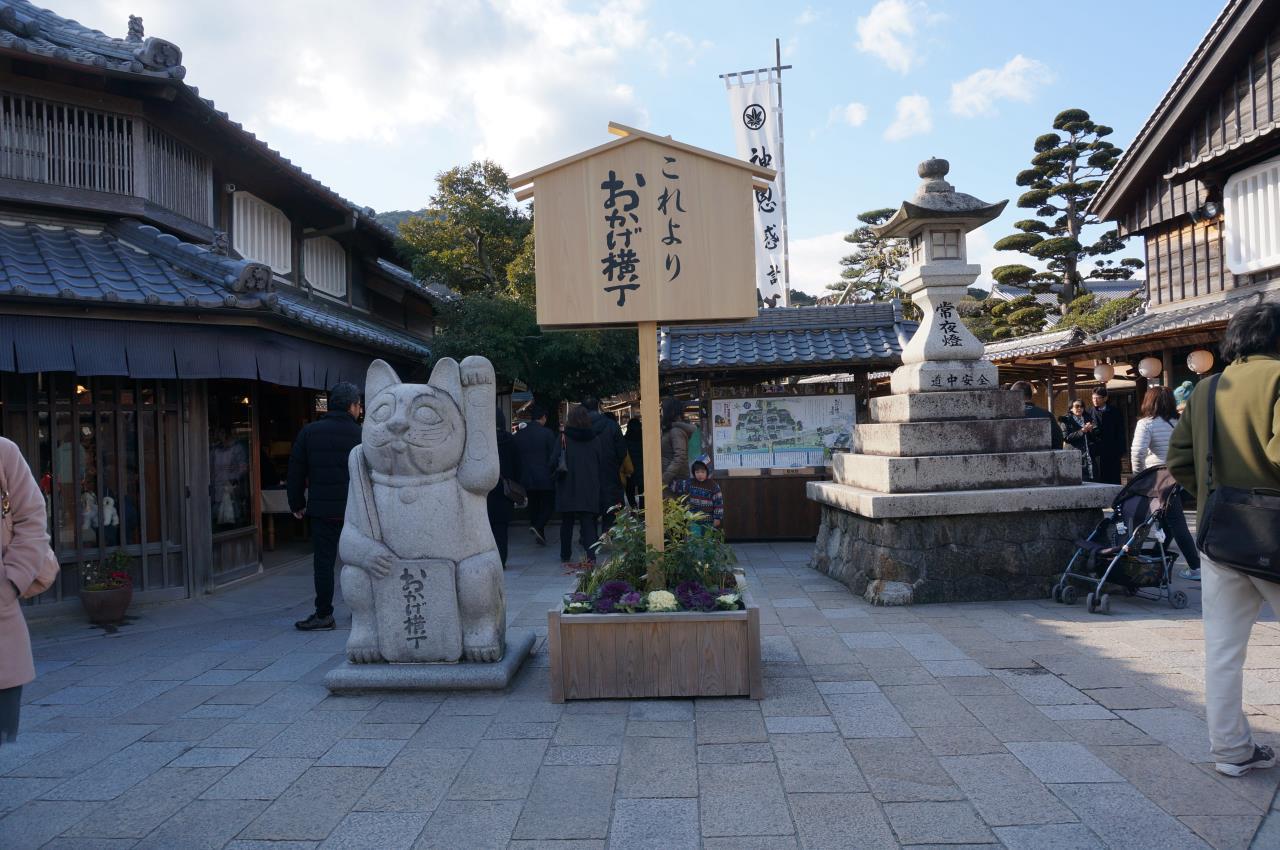 After visiting Ise Jingu, enjoy Okage-yokocho walk -4
After visiting Ise Jingu, enjoy taking a walk at "Mukashi-machi" (old townscape). Along the stone paving on the bank of Isuzu-gawa river starting from the Ujibashi bridge at the entrance to the Naiku (Toyo-uke Daijingu) of Ise Jingu, you will find the shrine town called "Oharai-machi" (Purifying town) replicating old streets with restaurants, souvenir shops, traditional sweets shops with a long history and traditional inns etc. At the center of "Oharai-machi", "Okage-yokocho" (Blessing alley) with around 60 shops is very polular among Japanese tourists and local residents and is lively like a festival every day. You will be fascinated by good old Japanese sweets and lovely Japanese fancy goods and find it difficult to choose. Business hours differ by shops and seasons, but nearly all shops are open from 11:00 till 17:00.
Yokocho-yaki-no-mise
"Yokocho-yaki" in the shape of luck charm "Ebisu Daikoku" (Gods of agriculture and fishery) is made of wheat flour dough with honey, filled with coarse sweet red bean paste made from domestic brand red beans. "Tasty lucky charm" is one of what can not be missed at Okage-yokocho. In addition, rich variety of soft-serve ice cream such as Matcha (powdered green tea), Yaki-imo (baked sweet potatoes) and other flavors are popular from children to adults.
Isuzu-chaya main store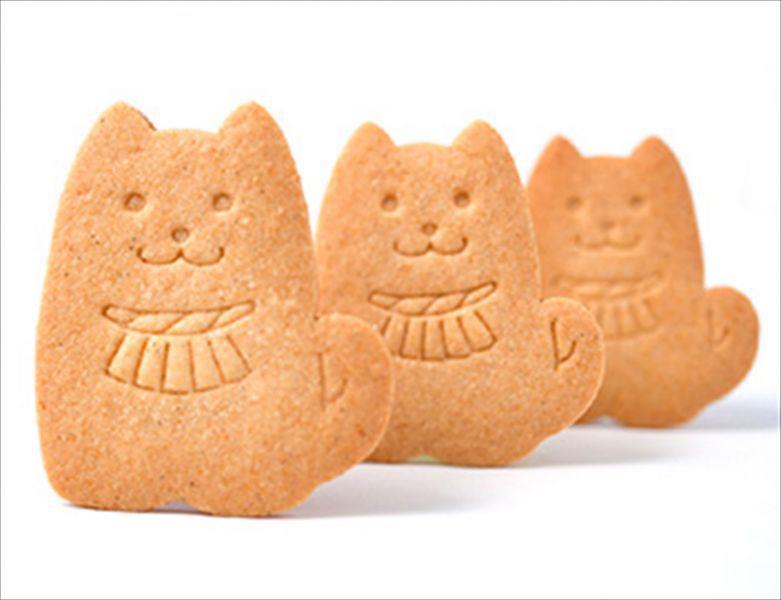 "Isuzu-chaya" offers colourful Japanese and Western-style sweets. "Nijyu-yon Sekki Kashi" (seasonal Japanese sweets based on 24 divisions of solar year) is enjoyable just by looking at them. Sweets and Matcha will be served at Zashiki (tatami room) that replicates traditional merchant houses in Ise Area, as well as at a table in open ceiling space. "Okage-Inu" Sable, made on a motif of 18th or 19th centrury dogs that visited Ise Jingu on behalf their sick or disabled masters when Ise Pilgrimage was a trend, is popular and suitable for souvenirs.
Ise-Kadoya Beer, Naiku-mae-shop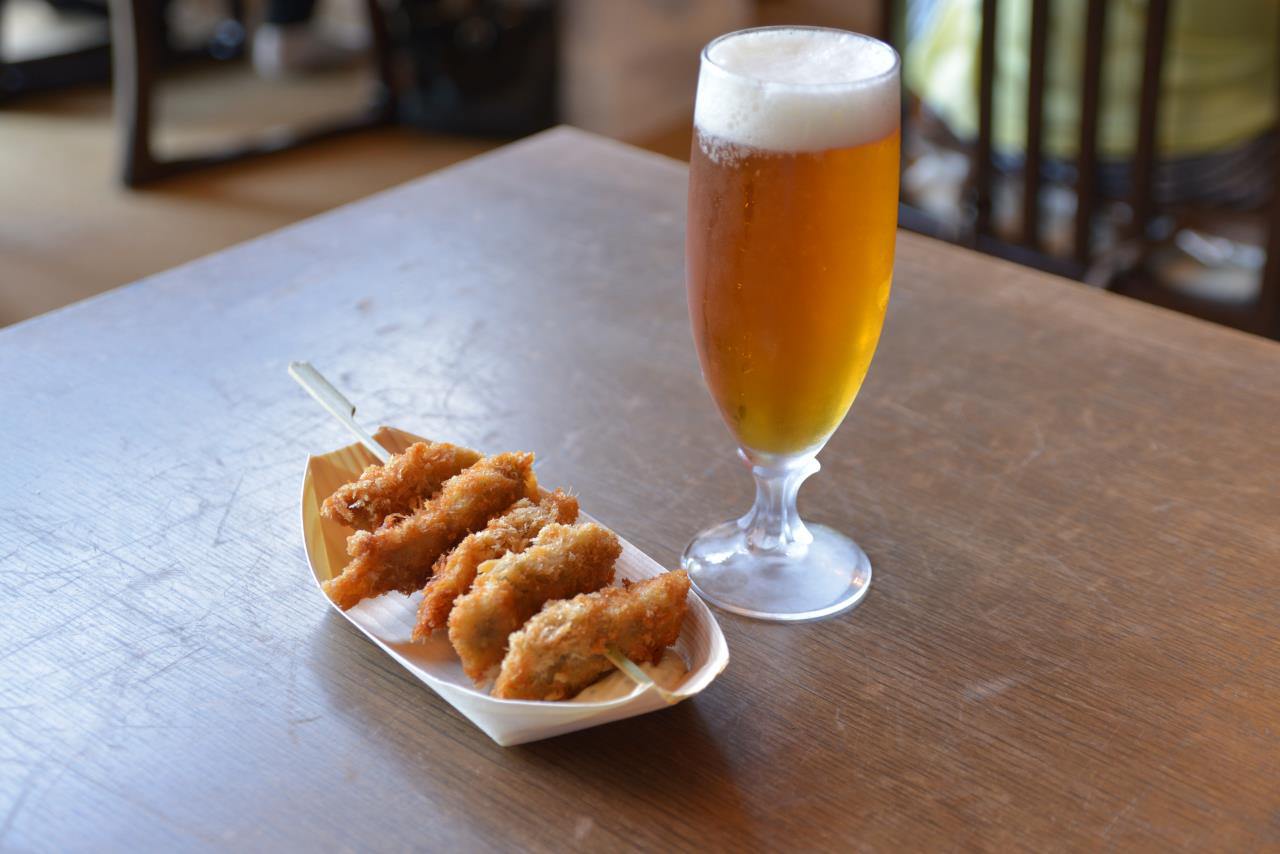 The shop offers local beer named "Ise-Kadoya Beer" and local Oyster dishes. You will be excited with the rich selection of beers. Deep-fried oyster skewers with tartar sauce goes perfectly well with beer. You can enjoy beer and foods inside the restaurant or you can walk and eat.
Iseman Naiku-mae-shuzoujyo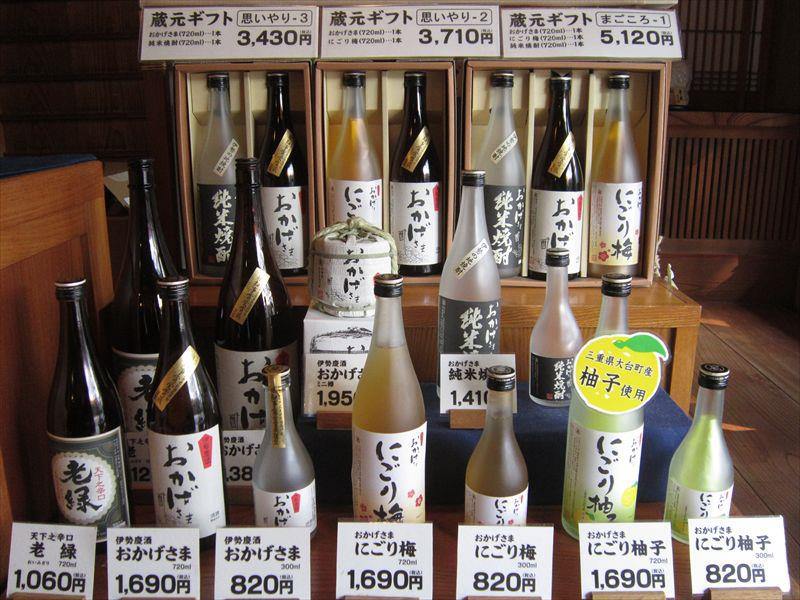 The place is well known as the "only sake brewery in Ise area". Brewery is located at the back of the shop and sake produsing process can be observed. Sake is prepared with underground water of clear stream Isuzu-gawa River flowing close to Ise Jingu, and carefully selected sake rice is polished to 40%. Its refined and refreshing taste gains popularity mainly among female customers.