Hyogo prefecture has a lot to offer - nature, sports, industry, transportation, and museums. Hyogo boasts a wide variety of sites that are unique in the world, such as the world's longest suspension bridge Akashi Kaikyo Bridge, San'in Kaigan Geopark, Takarazuka Revue, and "Nada Sake", Japanese Sake loved by people all over the world. Also experiences in the nature such as hiking and kayaking, handicraft experiences such as Japanese candle and pottery making, as well as the memorial hall of Tezuka Osamu, a famous Japanese comic artist, Hyogo is full of impressive experiences.
San'in Kaigan Geopark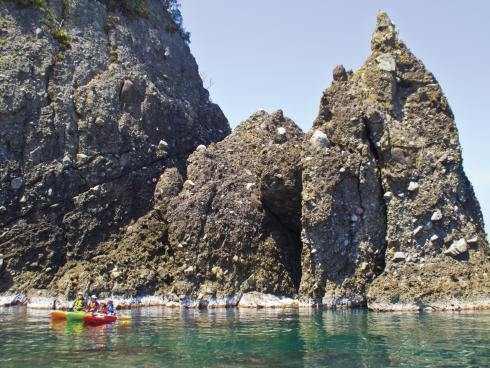 San'in Kaigan Geopark, a member of Global Geoparks Network, offers various experiences. Kayaking is highly recommended among them. You can observe the superb coastline while looking out the beautiful view of Sea of Japan.You can even go inside the caves that boats cannot enter. At Takeno Coast, there is a beautiful spot called "Blue Cave". [More]
Tachikui Pottery Village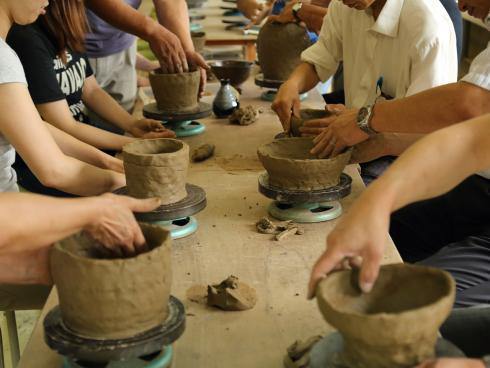 Tachikui Sue-no-Sato is located in the center of the town where Tambayaki, one of the oldest pottery in Japan, is made. You can experience clay work and ceramics painting here. There is also a museum inside to learn the history and technique of Tambayaki. You can purchase pottery at "Kamamoto-Yokocho". Tambayaki potteryies are dotted around the area. [More]
Osamu Tezuka Manga Museum
Osamu Tezuka Manga Museum is the memorial hall of Osamu Tezuka, a famous Japanese comic artist. The museum is located in Takarazuka city where Osamu Tezuka was born. Original prints, goods of famous characters such as of Astro Boy are on display. There is also a booth where visitors can make their own animation. In library you can read Tezuka's manga translated into foreign languages. [More]
Check also...