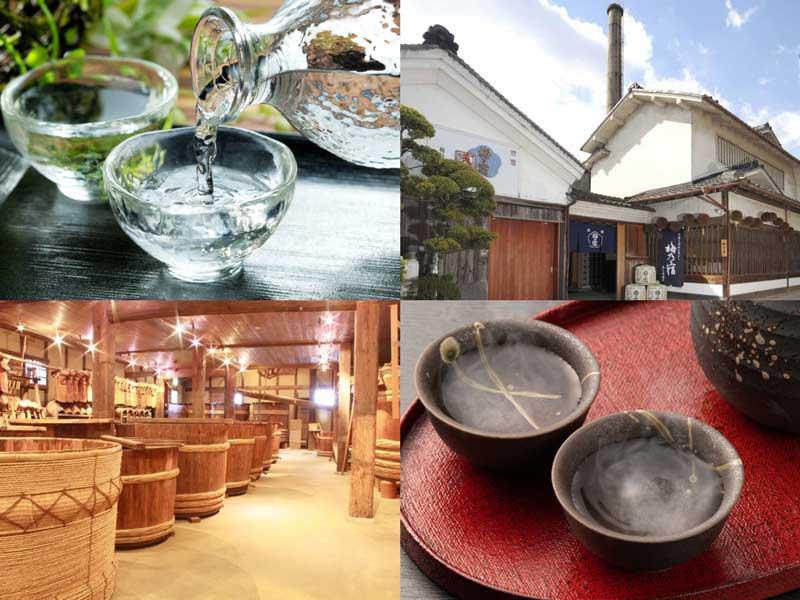 The Best Sake to Try in Kansai! Everything from the History of Sake, How to Drink It, and the Best Brands to Try!
A lot of people look forward to trying sake when they come to Japan. This article aims to give you all the info you need to enjoy this quintessentially Japanese beverage, including the history, different varieties of sake, and how to drink it.
The History of Sake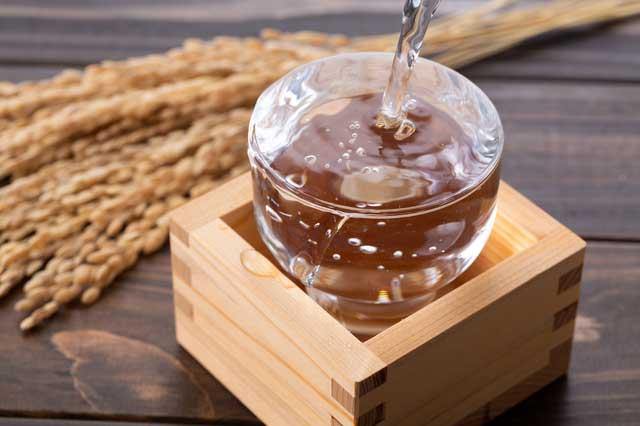 The basic ingredients of sake are rice, a rice-based mold known as "koji," and water. There are many theories as to the origins of sake, but it is believed that the production and popularity of the drink developed along with the growth of rice cultivation. Originally produced by Shinto shrines and the Imperial Court (the then ruling government of Japan led by the Emperor), sake has been a mainstay of Shinto rituals and festivals since ancient times. From the 17th to 19th centuries, sake breweries started to appear all over the country, with each area developing its own type of sake with unique characteristics.
Since ancient times, the Kansai region has been home to flourishing sake production areas. Famous examples include Shoryakuji Temple in Nara—considered the birthplace of "seishu"*—and Fushimi in Kyoto—long known as a famed drinking area. Nada in Hyogo prefecture was also renowned for its sake, so much so that during the time when the Tokugawa Shogunate ruled Japan from Edo (modern-day Tokyo), as much as 80% of the sake drunk in Edo was produced in Nada. Thanks to this history, Fushimi and Nada remain 2 of the big 3 sake producing regions of Japan, and the sake they produce is as popular as ever.
*a clear sake made from rice, koji, and water
Types of Sake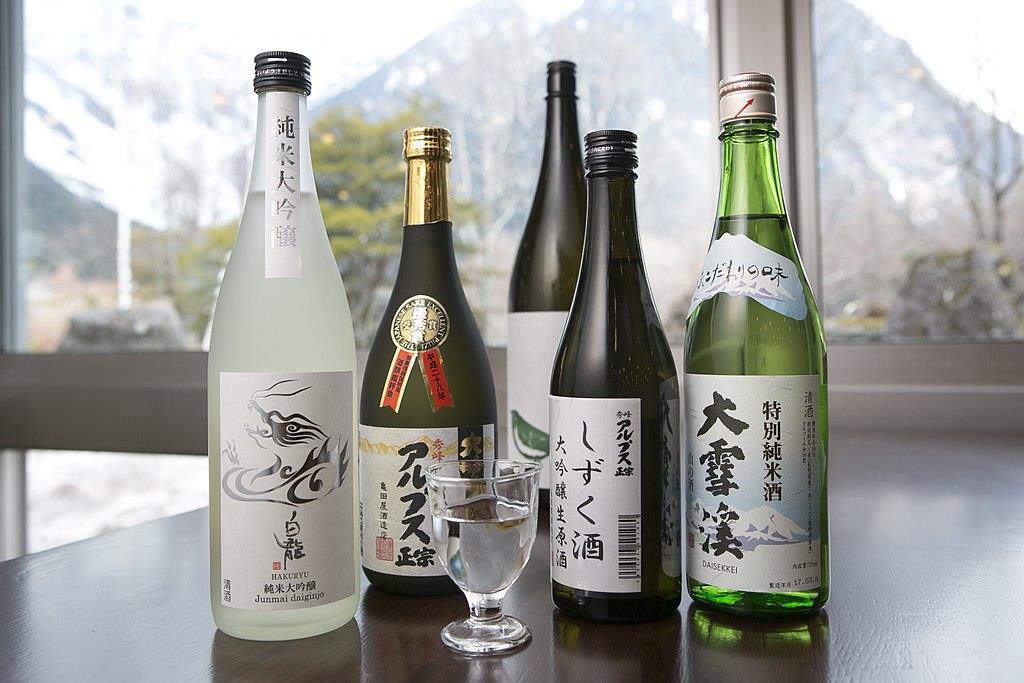 Photo Credit: Kappabashi/Wikimedia Commons
With sake, you will find that in addition to the maker's name, it will be classified into categories such as "junmai" or "ginjo." There are 8 different classifications of sake, determined by the rice-polishing ratio ("seimai buai") and whether or not brewer's alcohol* has been added. It is generally said that a higher rice polishing ratio gives a more refined taste and stronger aroma while a lower rice polishing ratio gives you a richer, fuller body and a mellower aroma. When brewer's alcohol is added, it gives the sake a more refined, refreshing taste, whereas sake brewed without brewer's alcohol retains more of the original flavor of the rice.
*alcohol made by the fermentation and distillation of sugarcane or grains
▼Sake brewed without added brewer's alcohol
Junmai: rice polishing ratio is unstipulated
Tokubetsu Junmai: either a rice polishing ratio of 60% or lower, or made using a special brewing method
Junmai Ginjo: a rice polishing ratio of 60% or lower
Junmai Daiginjo: a rice polishing ratio of 50% or lower
▼Sake Brewed with added brewer's alcohol
Honjozo: a rice polishing ratio of 70% or lower
Tokubetsu Honjozo: a rice polishing ratio of 60% or lower, or made using a special brewing method
Ginjo: a rice polishing ratio of 60% or lower
Daiginjo: a rice polishing ratio of 50% or lower
*Sake that does not adhere to any of the above criteria is classed as "futsu-shu" (ordinary sake)
How to Drink Sake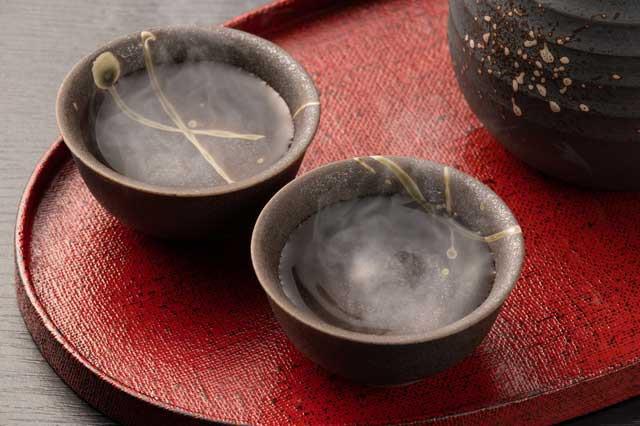 Sake is a variety of alcohol that can be enjoyed at various temperatures. The best way to drink sake will vary based on the type, but most sake wil typically taste best as "hiyazake" (chilled sake enjoyed at 5-10℃), "jo-on" (room-temperature sake enjoyed at around 20℃), or "kanzake" (warmed sake enjoyed at 30-60℃). When drunk chilled, sake will have a light, refreshing, dry taste; but when heated up, it develops a fuller, more mellow taste. We recommend changing the way you enjoy sake based on the season, drinking chilled sake as a cool, refreshing drink in the warmer months and hot sake to warm up in the cold winter months. Sake is most commonly drunk straight, but there are plenty of other ways to try it. Add fruit juice or tea to make a cocktail or, if you are drinking a pure sake such as junmai or kizake, you might want to add ice and try it on the rocks.
Recommended Sake to Try in Kansai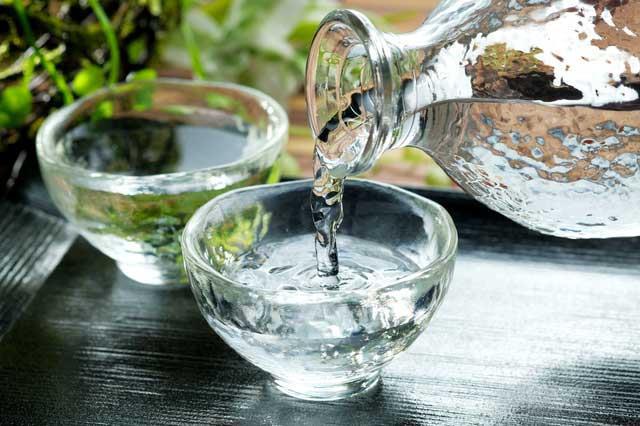 As home to Nada and Fushimi—two of the three biggest sake regions in Japan—you can find a wealth of good sake in Kansai. We recommend you try "Kenbishi Kuromatsu," a sake produced by the Kenbishi Sake Brewing Co. in Nada. With a rich aroma, a distinctive rice flavor, and full-body, it's known for its sharp flavor. Another first-rate sake to try is "Momo no Shizuku" from Matsumoto Shuzo, a brewery in Fushimi. It has a mild aroma and a subtle, full flavor. Other popular brands to try include the "Akishika Junmai Chiaki" from the Akishika Brewery in Osaka which provides a wonderful rice flavor at a reasonable price and "Kaze No Mori Junmai Daiginjo Muroka Nama Genshu Shibori Hana Akitsuho" from Yucho Shuzo Brewery in Nara. Although the name is a mouthful, this sake's sharp acidity and refined flavor akin to that of a wine make it the perfect complement to western-style food.
Places to visit if You Want to Learn More About the World of Sake
Here is an introduction to the best places to visit for those who want to go more in-depth into the world of sake!
1. Sawanotsuru Shiryokan Museum (Hyogo)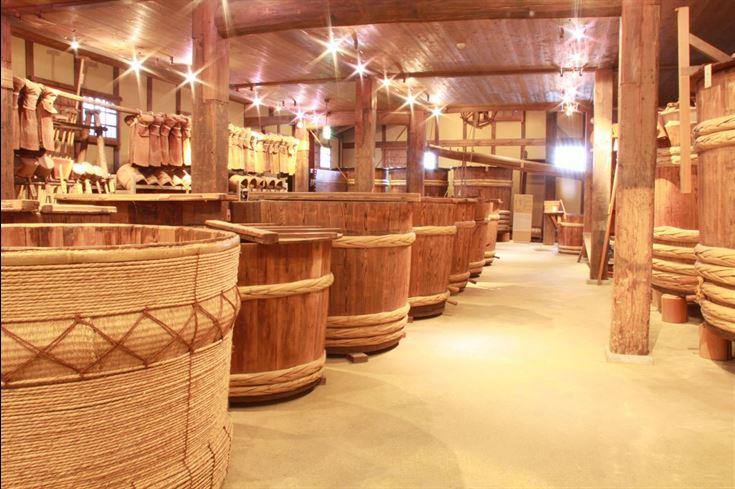 Sawanotsuru, an illustrious sake brewery established 300 years ago, uses their museum Sawanotsuru Shiryokan—housed in a wooden warehouse built in the mid-nineteenth century—to exhibit tools used in sake brewing and display various information to help you learn about the culture and traditions of sake brewing in Nada. The museum shop is worth a visit to sample the nama genshu only available at the brewery or to enjoy a sake tasting!
【Facility name】 Sawanotsuru Shiryokan Museum
【Opening hours】 10:00 am - 4:00 pm
【Days Closed】 Wednesdays, Obon Festival, New Year holiday
【Price】 Free
【URL】
Official Homepage
KANSAI Tourism Bureau Homepage
【Address】 1-29-1, Oishi Minamimachi, Nada-Ku, Kobe-shi, Hyogo
【Google Map URL】 GoogleMap
2. Umenoyado Brewery (Nara)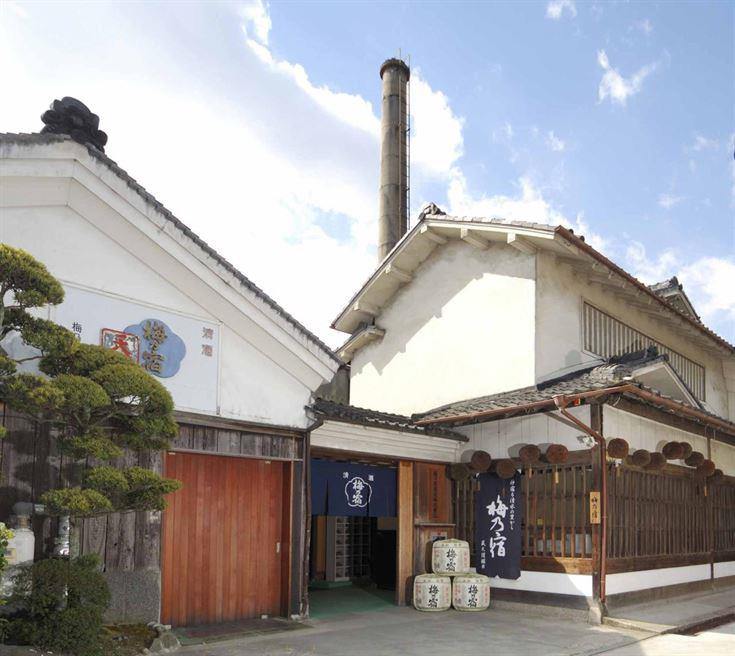 At Umenoyado Brewery (Established 1893) you can join a brewery tour to see the sake production in action. You will need to book, but you will be guided around the inner workings of the brewery which is normally off limits, while learning about the sake manufacturing process. Sake tasting is also available for those who are interested.
Note: Tours may be unavailable depending on the stage of production (usually between December and February).
【Facility name】 Umenoyado Brewery Tour (Meeting place: Umenoyada Main Store)
【Opening hours】 Available Tour Times: 10:00 am - 11:30 am, 1:30 pm - 4:00 pm
【Days Closed】 Sundays, Holidays, Saturdays in July and August, and various other days
【Price】 Brewery Tour: 500 JPY
【URL】
Official Homepage (Japanese Only)
KANSAI Tourism Bureau Homepage
【Address】 20, Higashimuro, Katsuragi-shi, Nara
【Google Map URL】 GoogleMap
3. Gekkeikan Okura Sake Museum (Kyoto)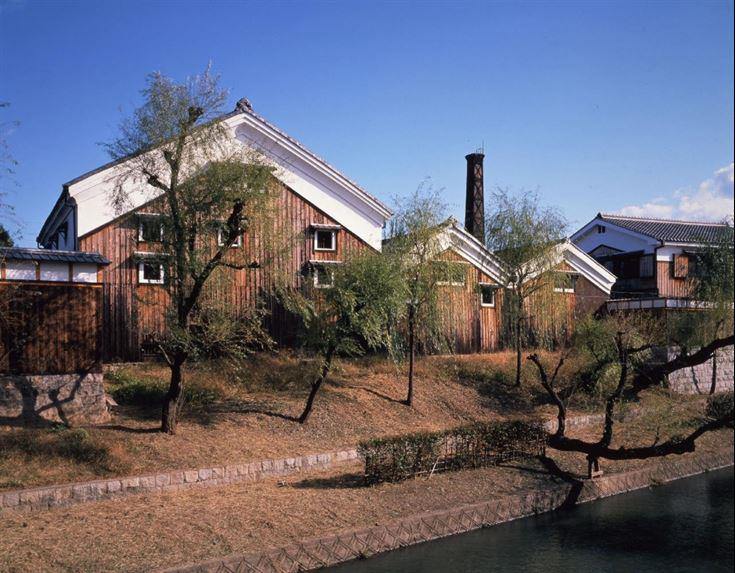 Located in Fushimi, Kyoto, the Gekkeikan Museum exhibits old sake brewing tools and provides information on the history and culture of sake brewing in Fushimi. After your visit, enjoy a sake tasting where you can try a variety of sakes such as their ginjo!
【Facility name】 Gekkeikan Okura Sake Museum
【Opening hours】 9:30 am - 4:30 pm (Reception closes at 4:15 pm)
【Days Closed】 Obon Festival, New Year Holiday
【Price】 Entrance Fee: Adults: 400 JPY, Junior High and HIgh School Students: 100 JPY
【URL】
Official Homepage
KANSAI Tourism Bureau Homepage
【Address】 247, Minamihama-cho, Fushimi-ku, Kyoto-shi, Kyoto
【Google Map URL】 GoogleMap
So, what do you think? We hope this has been a useful introduction to the surprisingly complex world of sake brewing and that it has inspired you to find out more!