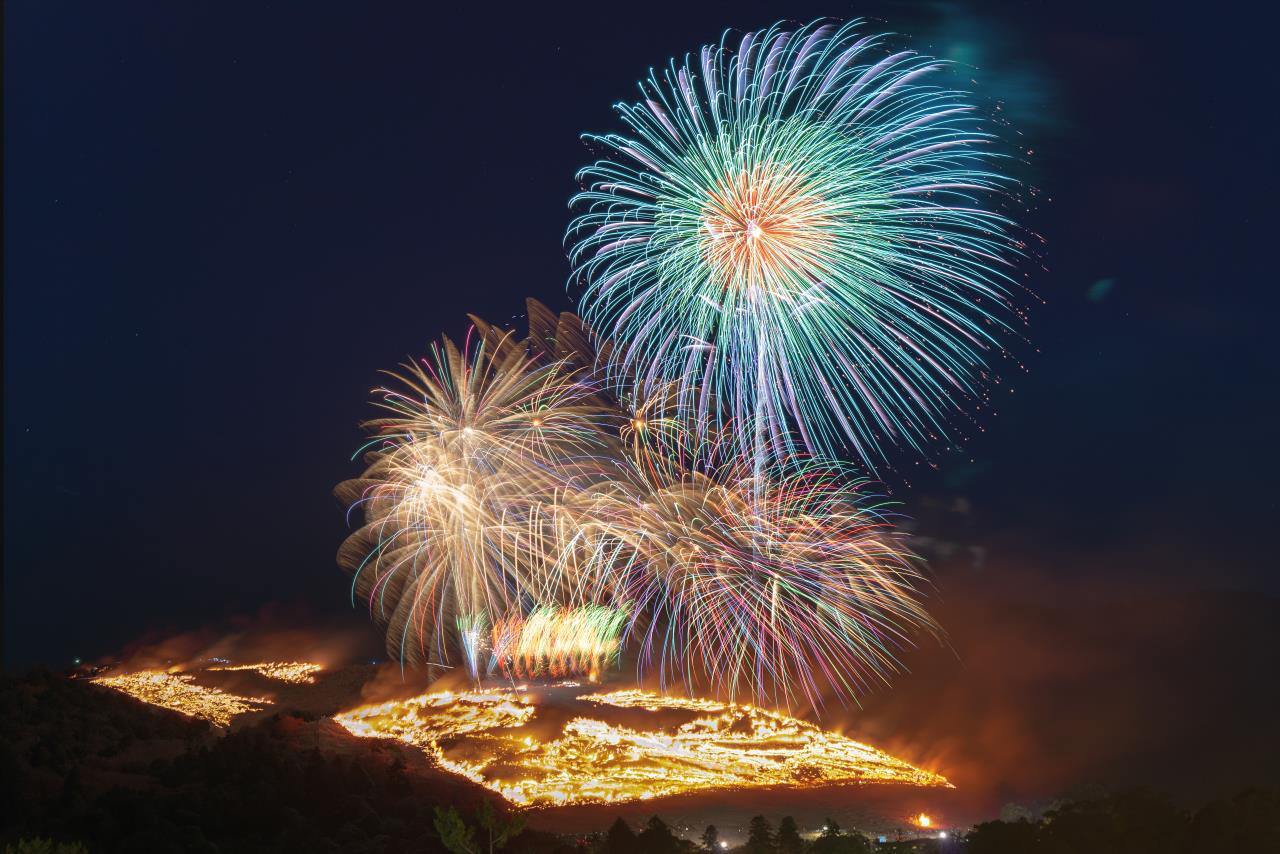 The large-scale burning of Mt. Wakakusa that can be seen from the city of Nara
On the top of Mt. Wakakusa is a large keyhole-shaped grave known as Uguisuzuka Kofun.It was long believed that a ghost would emerge from this grave and frighten people, but that by burning the mountain the ghost would remain confined. For this reason, people began to set fire to the mountain as they passed through it, the result being that fires repeatedly threatened the precincts of Todai-ji Temple. Thus, in the middle of the Edo period, magistrates in Nara posted a notice in the mountains prohibiting the setting of fires on Mt. Wakakusa. The measure was ineffective, however, and temples and shrines nearby continued to be threatened by spreading fires. Finally, toward the end of the Edo period, the nearby Todai-ji and Kofuku-ji temples, as well as the Nara magistrate's office, took charge and burned the mountain themselves. In this manner, the burning of the mountain became a rite associated with pacification of the ghost residing in Uguisuzuka Kofun.
Mt. Wakakusa: One of the most scenic spots in Nara. Nara as seen from the mountaintop in the evening has become one of the new Three Major Night Views in Japan.
Photos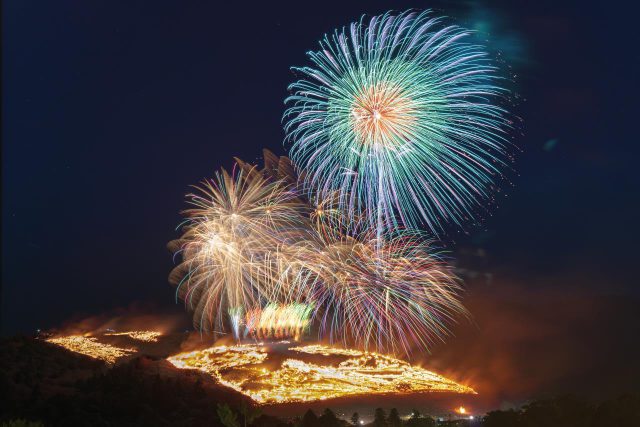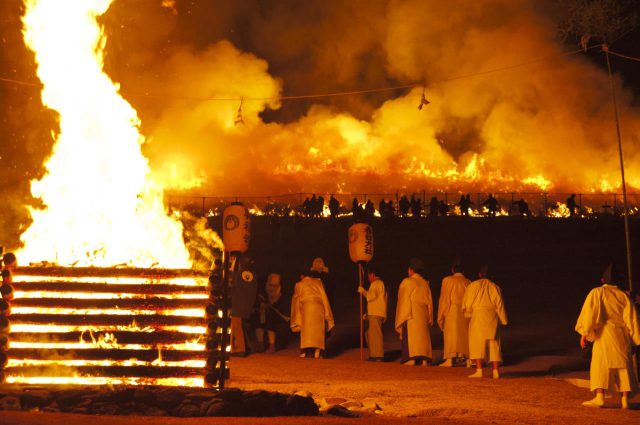 Event information
Access

From Osaka: Take the JR line to Gose Station; Takes approximately 1 hour

Date

28 Jan 2023 / Fireworks launch 18:15 ~,Mt. Wakakusa Ignition 18:30~

Period

4th Saturday in January

Website