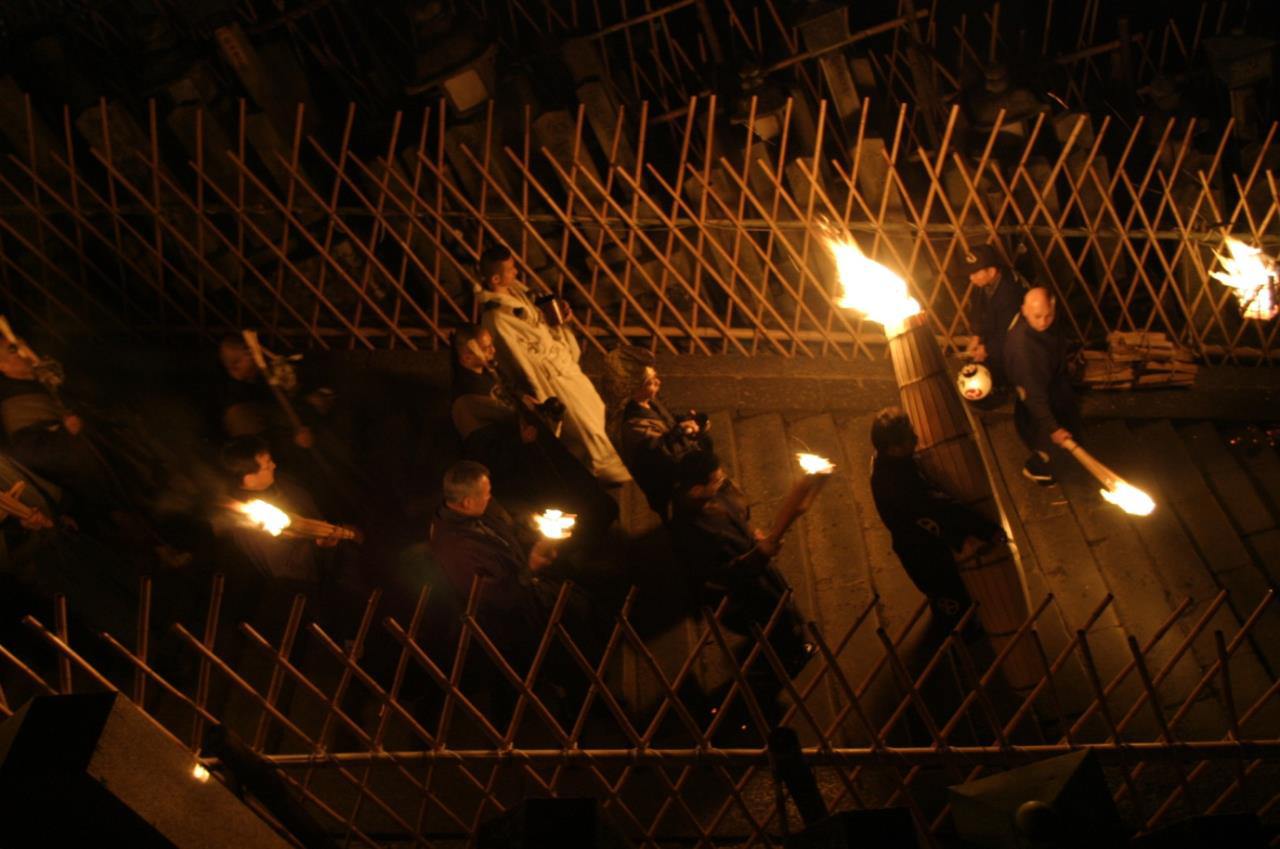 The majestic Omizutori and Otaimatsu, rituals with a history of more than 1,260 years, are a must see
The Shuni-e ritual of Todai-ji Temple's Nigatsudo Hall was inaugurated in 752 by Jicchu, the leading disciple of the high priest Roben, who founded Todai-ji Temple. The ritual, which has been in existence for nearly 1,270 years, prays for happiness through spiritual protection of the state, universal peace, favorable seasons, abundant harvests and the happiness of all. This service now takes place for two weeks beginning on March 1st, but the starting date was originally the 1st day of the 2nd month (according to the old lunisolar calendar). This accounts for the presence of ni, or "two," in the name of the ritual. At about 1:30 A.M. on the 13th, the Omizutori ritual takes place. This involves the drawing of water from a well known as Wakasa-i, which is then offered to Kannon, the goddess of mercy. In the Otaimatsu ritual, large torches are lit every night to light the way of the participants. As such, Shuni-e also came to be called Omizutori or Otaimatsu.
Todai-ji Temple: During the Nara period (8th century), Emperor Shomu used the full resources of the country to build this temple, which has as its principal image the Rushanabutsu (Great Buddha of Nara). Todai-ji Temple is the head temple of the Kegon sect.
Photos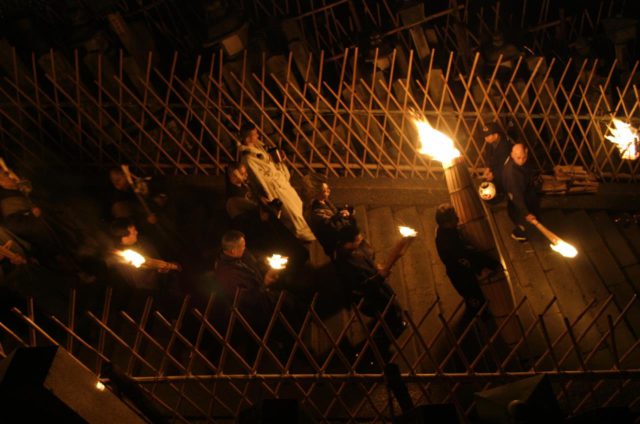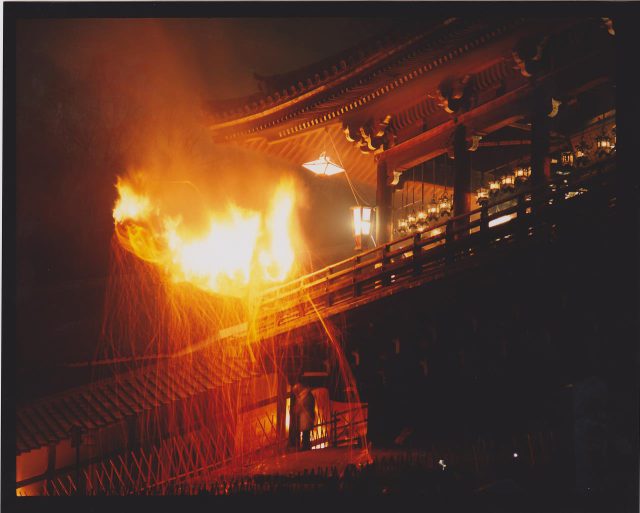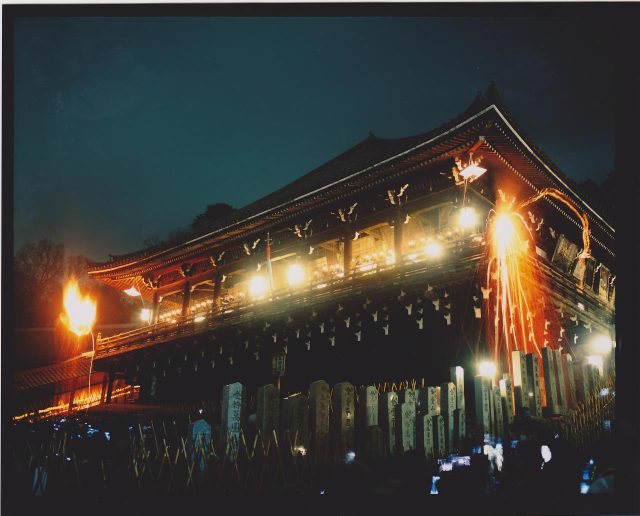 Event information
Access

From Osaka or Kyoto: Take the JR line or Kintetsu line to Nara Station

Date

1 Mar 2023 - 14 Mar 2023

Website

Please check the website for details.
Official site


Others

©⽊村昭彦
「写真提供:一般財団法人奈良県ビジターズビューロー」
Map
Nearby Spots