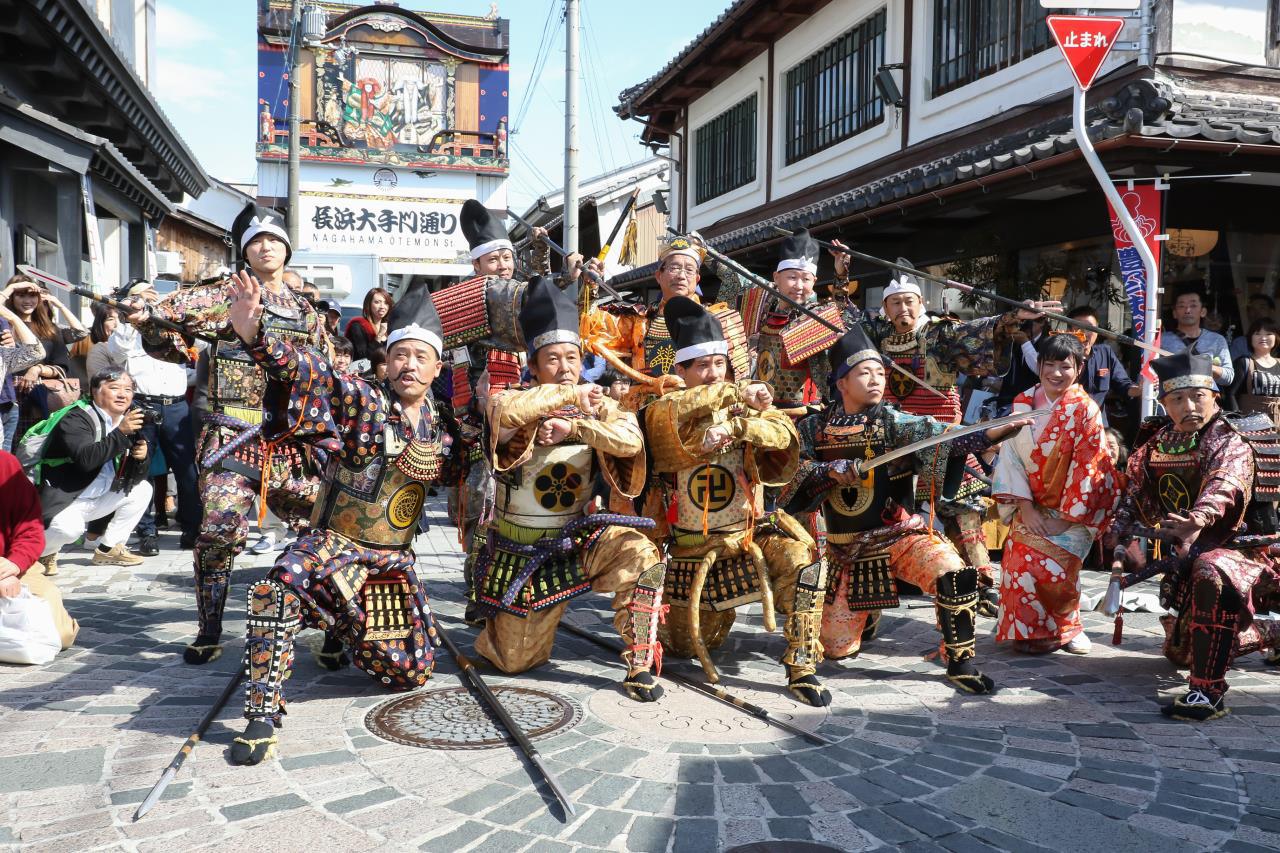 【Canceled this year】Hoko Festival
Come see children perform kabuki atop glorious and dazzling festival floats!
The ruler Toyotomi Hideyoshi had the urban area of Nagahama constructed as a castle town during his reign. Despite the fact that there was an official enshrined deity in the town, in the Tokugawa era after Toyotomi's death, people continued to revere him as a deity. In the Meiji era, he was restored to the shrine with the posthumous Shinto name Hokoku Daimyojin, and to this day his great deeds are extolled at the Hokoku-jinjaShrine. During the Hoko Festival, there are processions of samurai and children representing the triumphant return of Toyotomi and the "Seven Spears of Shizugatake", his elite bodyguards, from the Battle of Shizugatake. These processions depart Hokoku-jinja Shrine around noon, walking in a parade to Nagahama Hachimangu Shrine, then returning to Hokoku-jinja Shrine.
Photos
Event information
Access

Take the JR line from Kyoto Station and get off at Nagahama Station - Approx. 1-hour travel time.

Date

1 Oct 2021

Period

Mid-October
Map
Nearby Spots