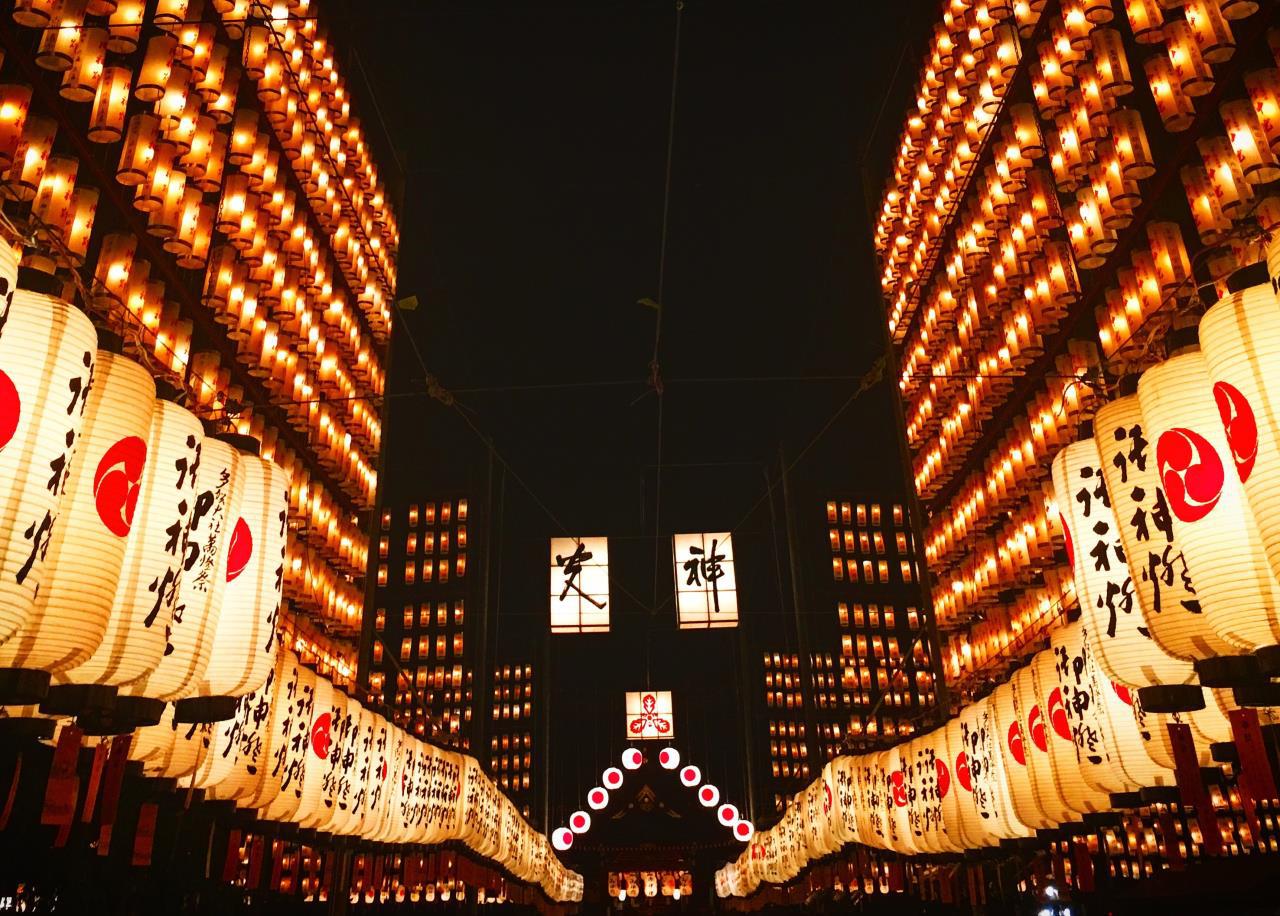 The poetry of summer in Kokoku.
Taga Taisha Shrine enshrines the deities Izanagi and Izanami, and has long been familiar to devotees as O-taga-san. It has also been a center of faith in the deity Taga Daimyojin since the blending of Shinto and Buddhism in the Middle Ages. The Manto Festival is famous as being synonymous with summer in the historical region of Kokoku. During the festival, worshippers offer their gratitude to Izanami, who protects the souls of their ancestors. Mt. Sugisaka (the mountain where the deity enshrined in the shrine descended to earth) is where the Gojinka ("sacred fire") Festival is held, during which that sacred fire is lit in ancient Shinto rites. When the fire is carried to the main shrine by way of the Totonomiya Shrine at the foot of the mountain, the night is illuminated with the radiance from more than 10,000 lanterns.
Photos
Event information
Access

Take the JR line from Kyoto Station and change at JR Hikone Station to the Ohmi Railway, then get off at Tagataisha-mae Station - Approx. 1-hour-30-minute travel time.

Date

3 Aug 2021 - 5 Aug 2021

Period

August 3 to 5
Map
Check also...