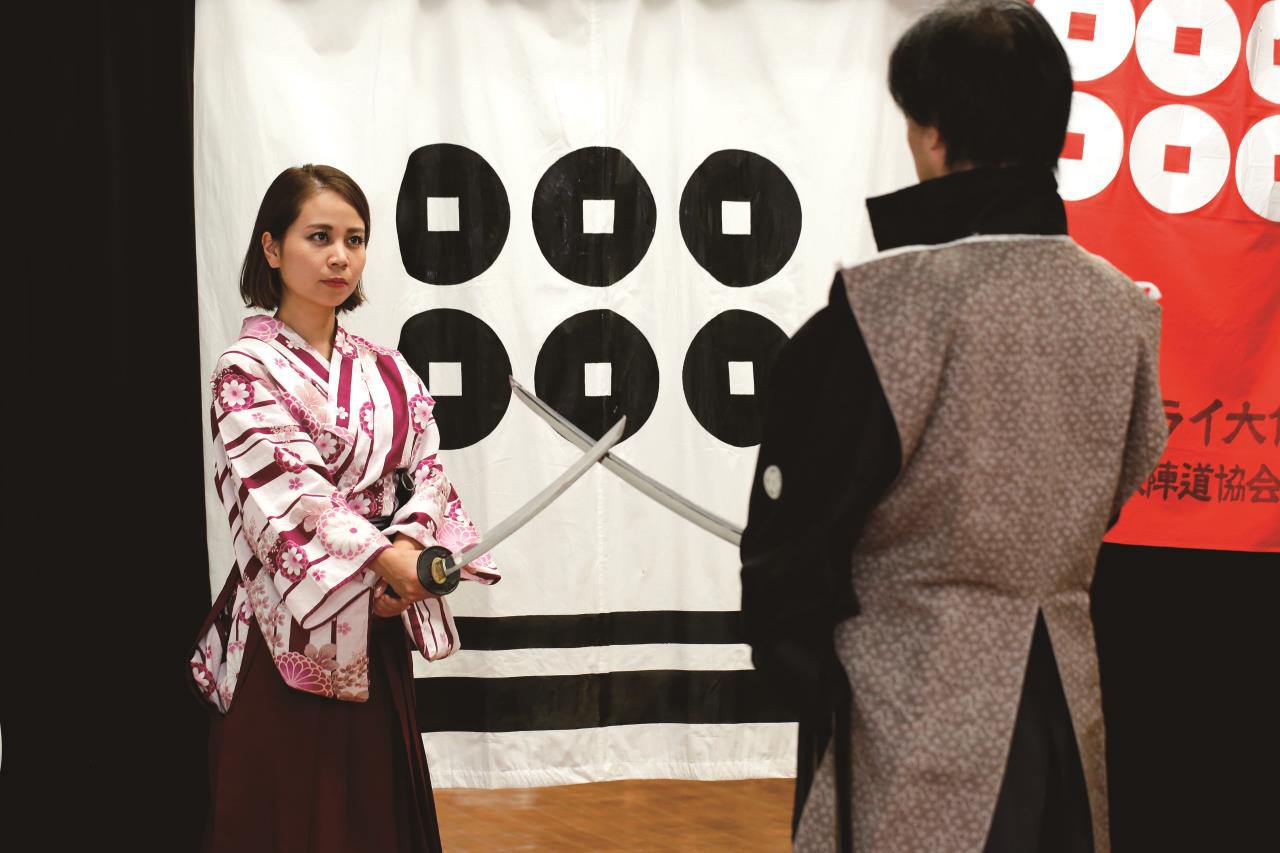 SAMURAI & ninja Experience(Japan Tate-do Association)
The samurai spirit preserved in modern Japan. Now you can experience that spirit and action. After selecting from over 100 kimono costumes, it begins with learning sitting posture and bowing. Next comes training with sword grips, basic forms, movements and fighting styles, before finally a challenge to act out a scene from a film of your choice. The production is complete with sound effects and your sparring partner will be a professional with precise movements, so you'll be sure to become an impressive,stylish samurai.
※ same fee from 1 person to 4 persons
Please enter the total number of participants in option column.
This course is for those who want to experience more things than what we offer in our 30 minutes Quick Samurai course. At the end of our lesson, you will be performing a Samurai sword fighting scene with our professional actor while we play a BGM and insert sound effects as you act.
1. Seiza (kneel down sitting posture on the floor) and bow
2. Learn how to hold a sword (wooden, metal with no sharp blade?) and handle it
3. Wear a Haori (a short coat for kimono)
4. Practice the basic forms and movements of "Tate" (sword fighting) action
5. Practice speaking your lines in Japanese, and practice acting with a sword (Rehearsal)
6. Perform a fighting scene with a professional actor
7. Souvenir photo session
【 Fee】 JPY 28,000
Photos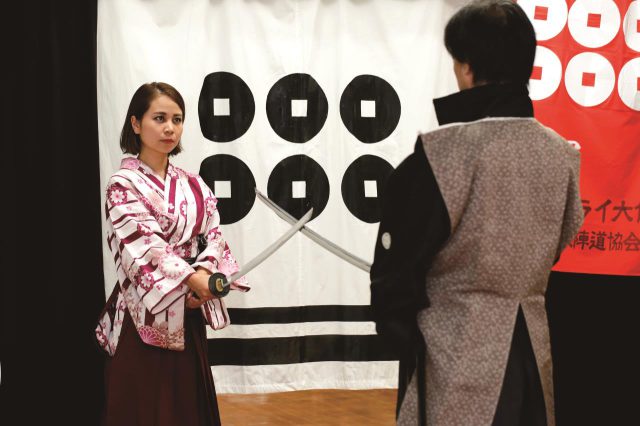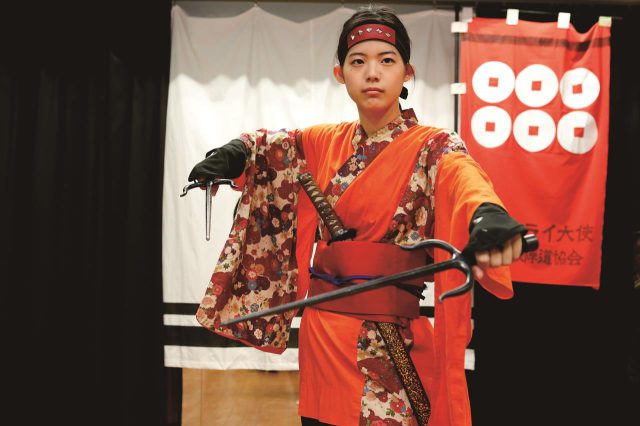 Information
Address

Osaka, Nishi-ku, Kitahorie, 1-chōme-1-2

Tel

06-6536-8048

Date

4 Dec 2019

Website
Map
Nearby Spots