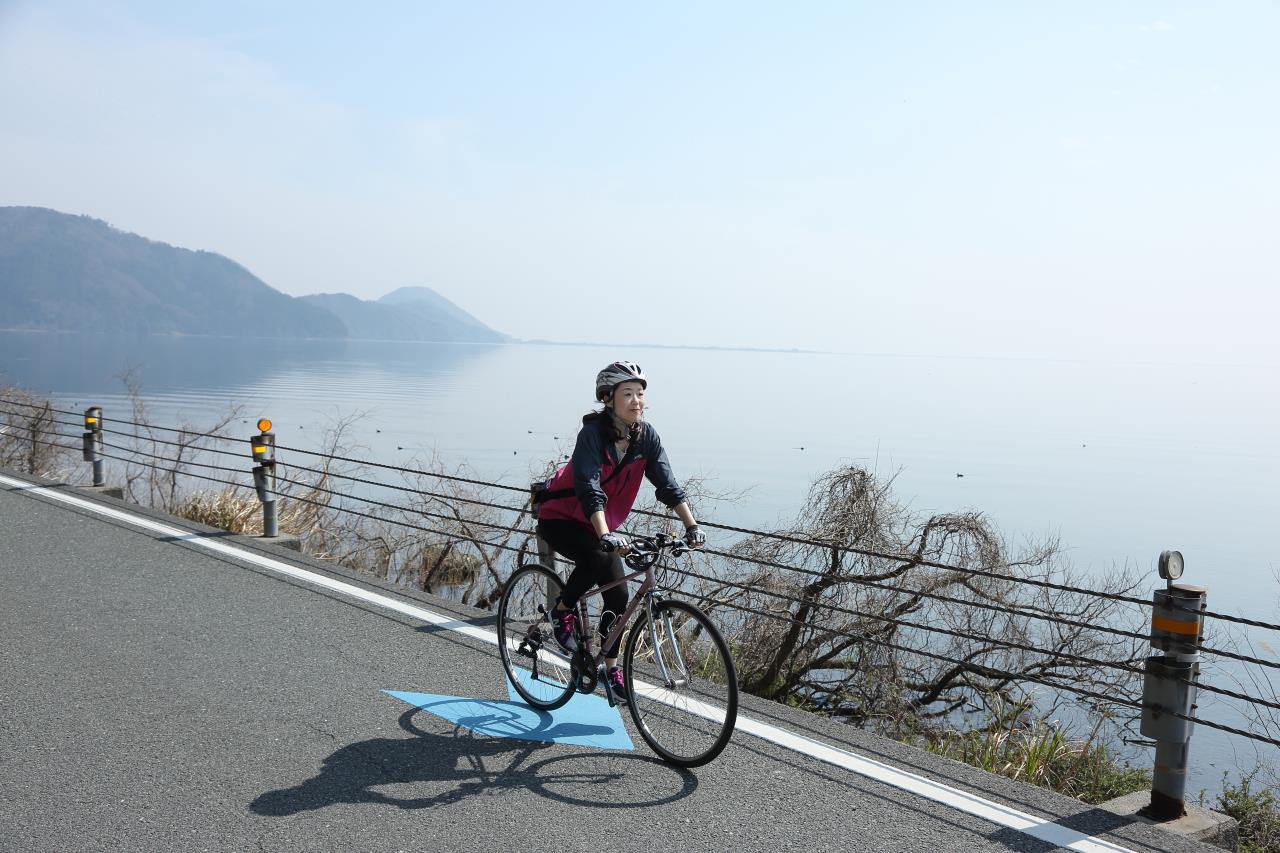 BIWAICHI (Cycling Around Lake Biwa)
Shiga Prefecture is located almost in the centre of the Japanese archipelago. In its midst lies Japan's largest lake, Lake Biwa, which is surrounded by an abundant natural region consisting of a mixture of mountains and rural countryside. Since ancient times the Lake has flourished as an important transportation hub and played a significant role as the setting for many historical events. Lake Biwa lies at the heart of a unique but traditional lifestyle and food culture derived from a reverence for water and nurtured and passed down through successive generations. As a cultural landscape that sustains many life forms and strikes a balance between water and human activity, Lake Biwa and its waterfront attract many people and is a popular tourist destination.
"Biwaichi" is a cycling tour of Lake Biwa offering opportunities for experiencing some of the hidden gems of Shiga Prefecture, such as the unique history and culture which has arisen along the shores of Lake Biwa, as well as its setting and the surrounding natural scenery. The multilingual app provided by Shiga Prefecture provides route information and recommended stops, meaning that everyone can enjoy their ride and easilyfind their way.
Photos
Information
Postal Code

520-8577

Address

4-1-1 Kyomachi, Otsu City

Tel

077-528-3746

WEB
Map
Nearby Spots