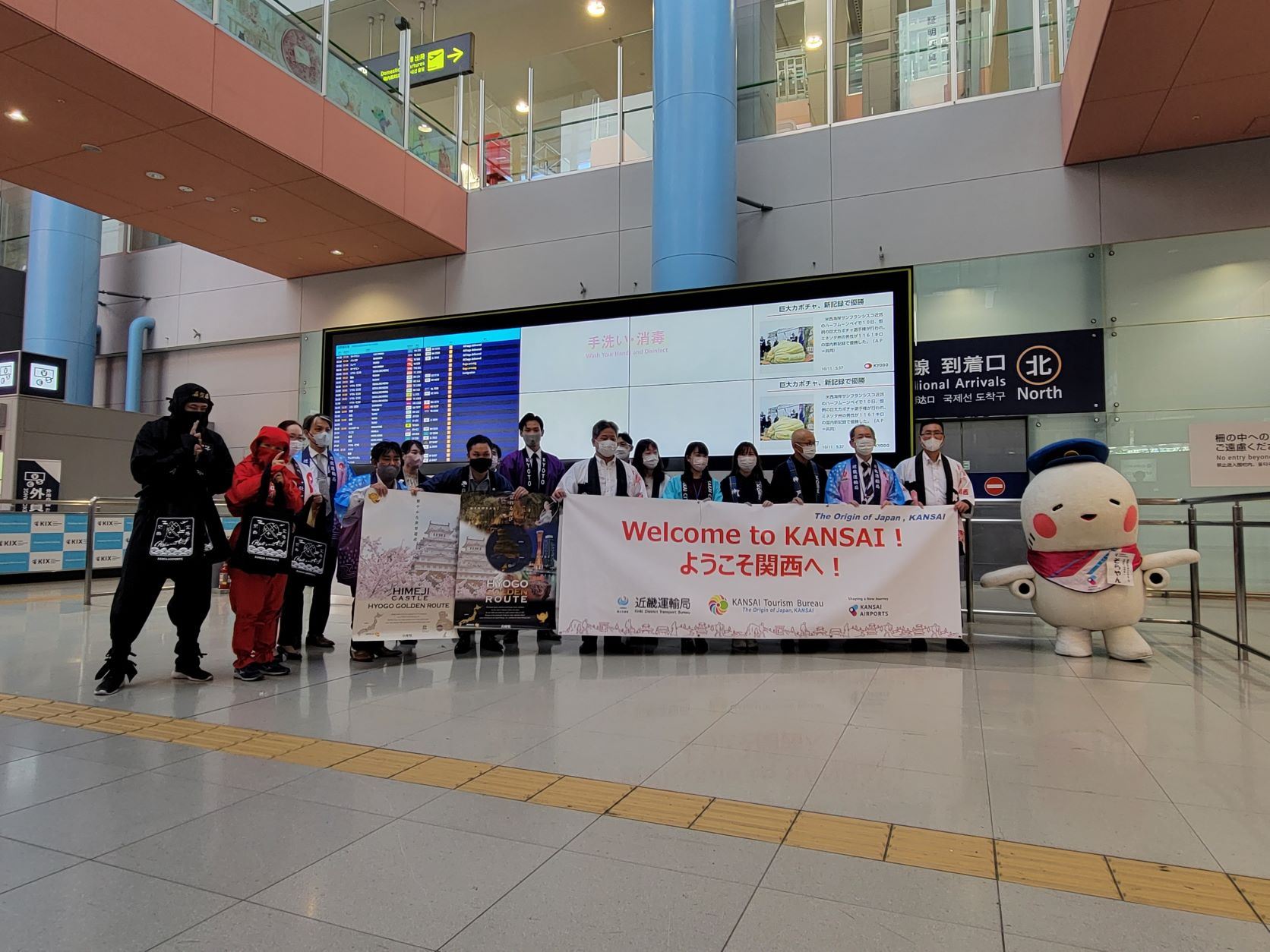 Japan fully opens borders for tourists
Welcome to KANSAI !!
On October 11, 2022, Japan reopened its doors to tourists after two-and-a-half years of covid-19 restrictions.
On this long-awaited day, Kansai Tourism Bureau and Kansai Airport held a welcome event at the international arrival lobby of Kansai International Airport, attended by about 25 people, including staff from local governments in the Kansai region, Kinki District Transport Bureau, Union of Kansai Governments, and Kansai Tourism Bureau.
In the morning, passengers arriving from Incheon International Airport in South Korea, wearing masks and pulling carry-on cases, received Tourist information pamphlets and giveaways from local government officials.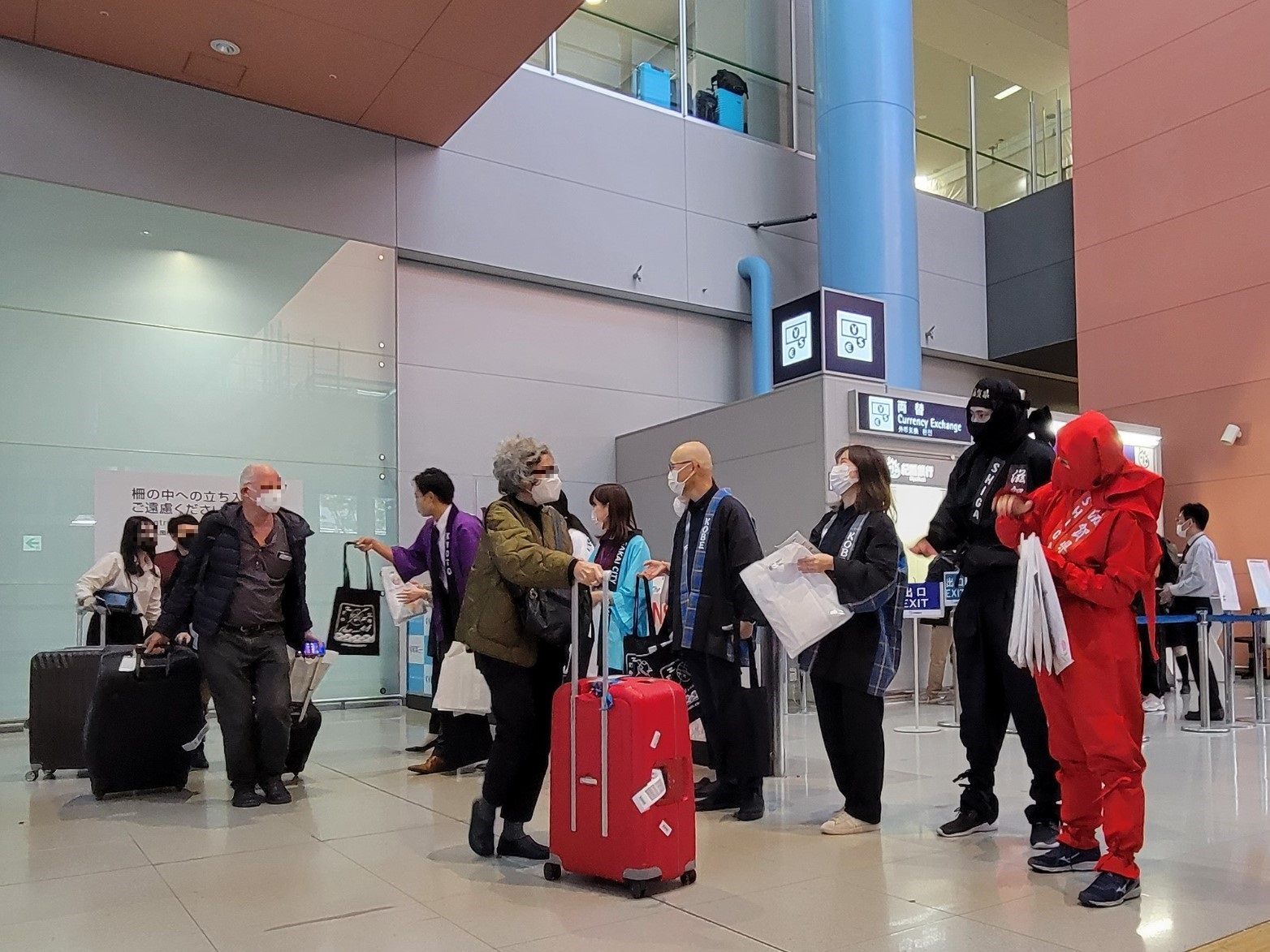 Mr. Higashino, Director of Kansai Tourism Bureau's General Planning Office, said, "I have been waiting eagerly for this day. We hope many foreign tourists will visit KANSAI.