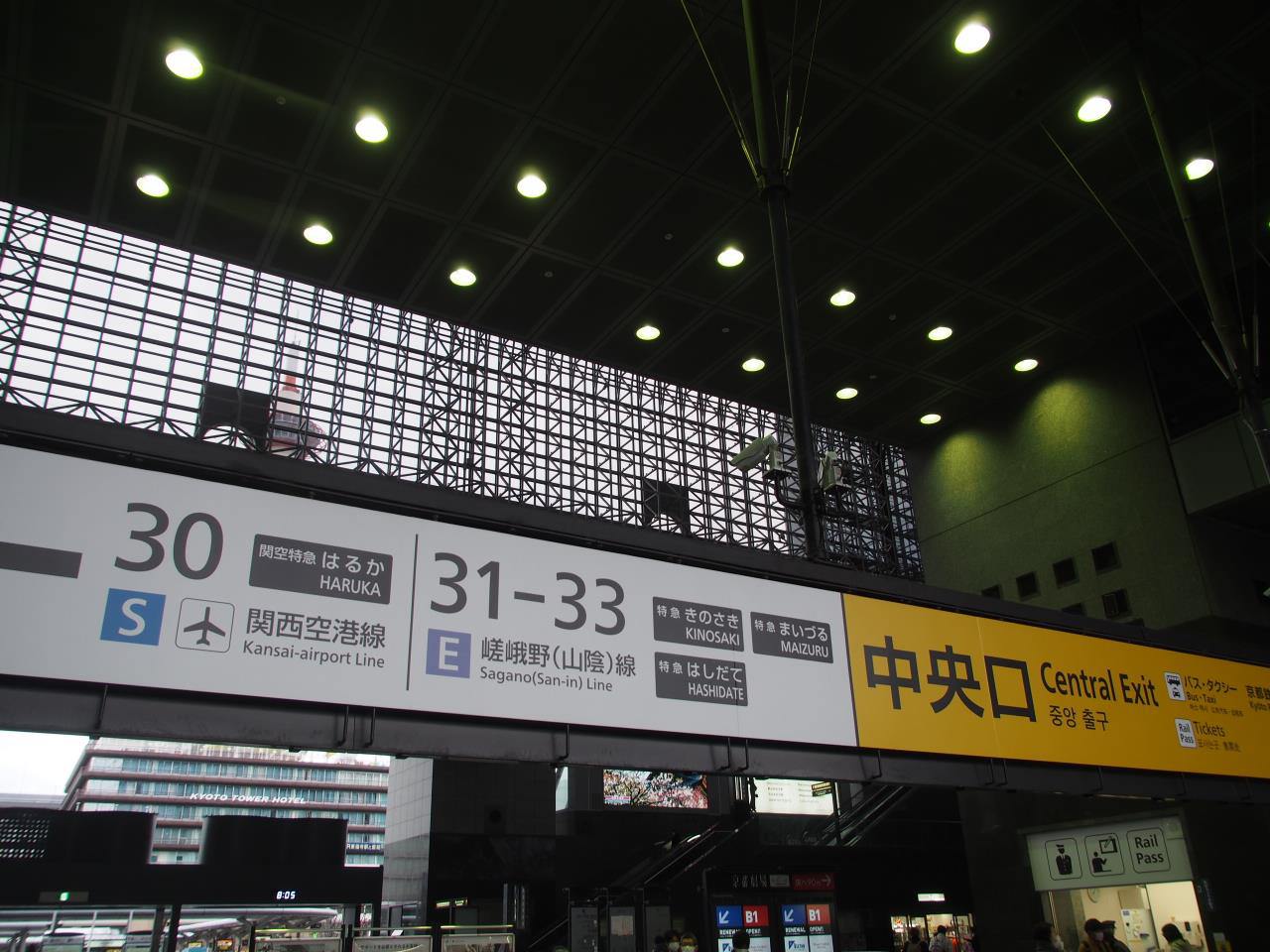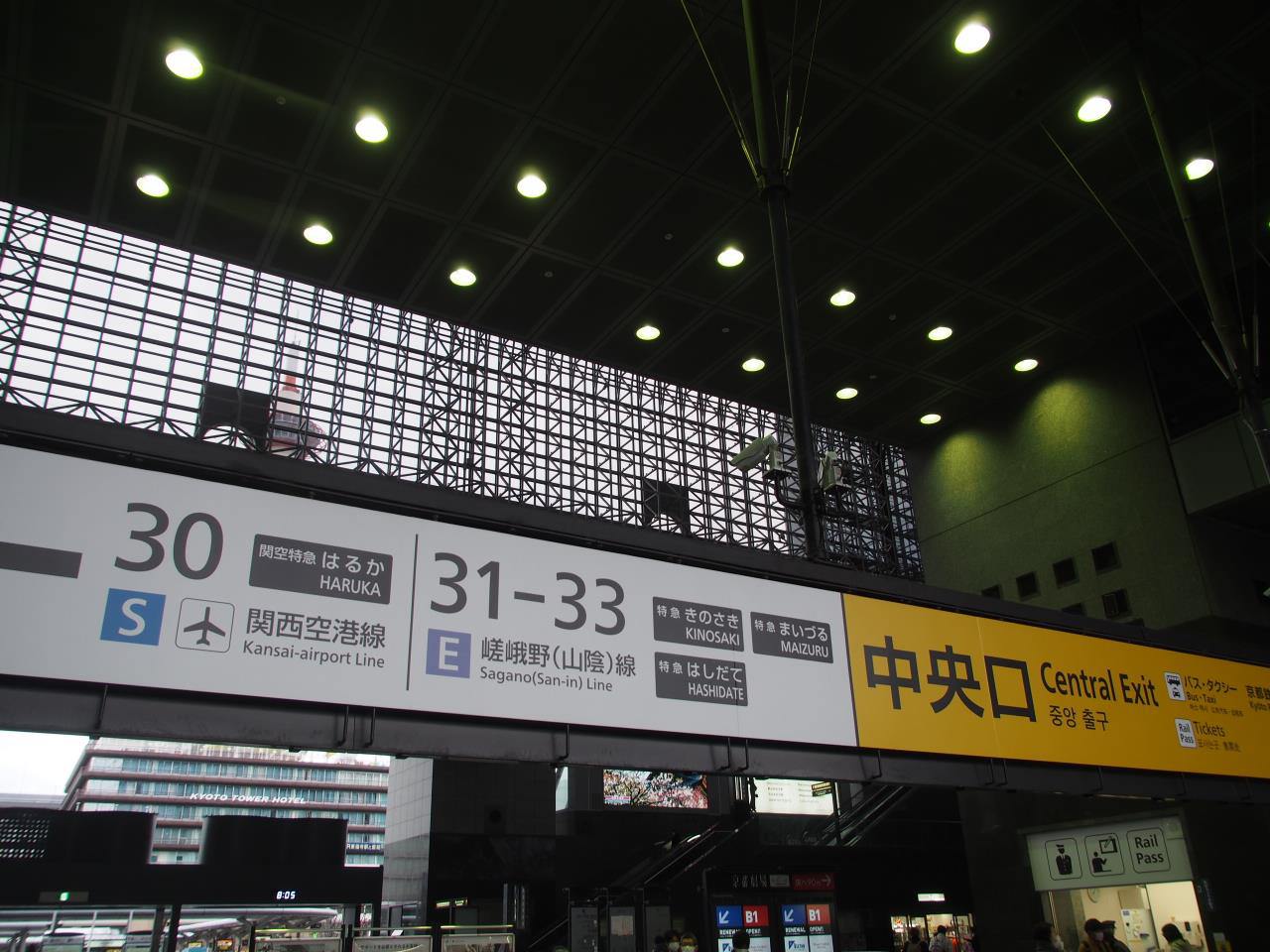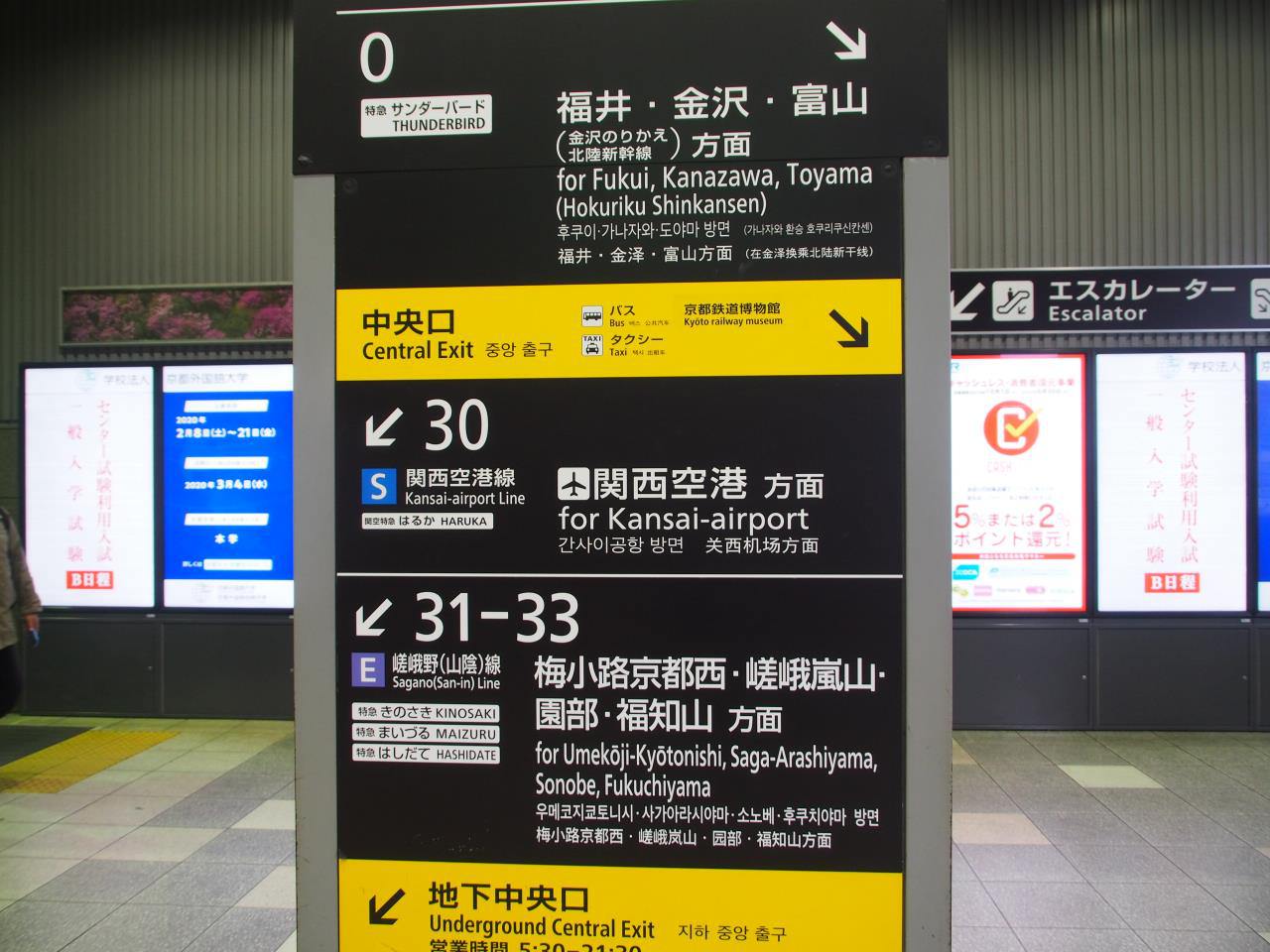 Conventional JR lines provide access around Kyoto Prefecture. Kyoto Station is a convenient transfer point to use as a base for sightseeing tours in the Kyoto city suburbs and wider area Kansai region.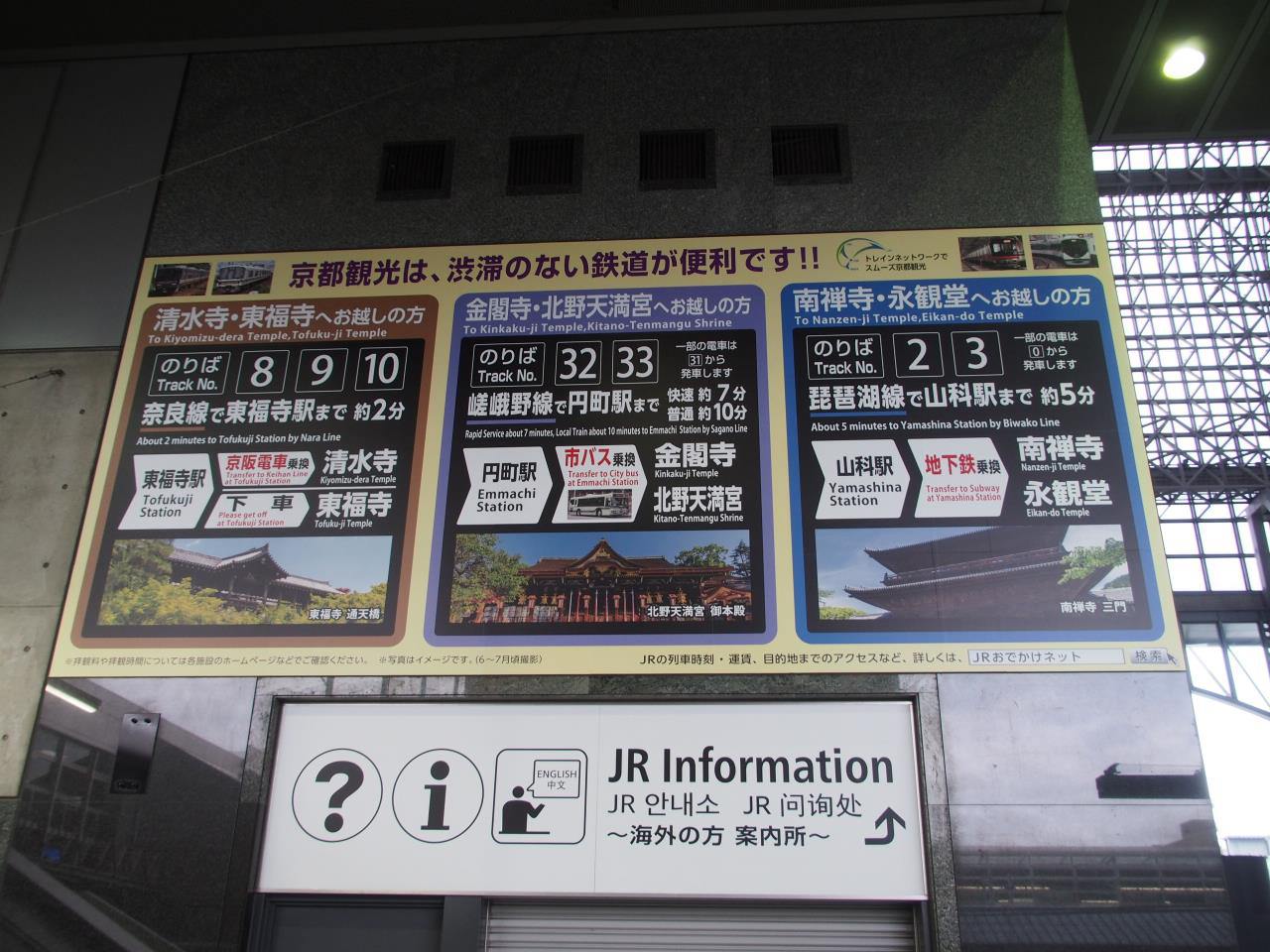 Both the Shinkansen Central Transfer Gate and Shinkansen East Transfer Gate are useful for transferring between Shinkansen and JR lines. All signs are displayed in English and are helpful when deciding between exits from the Shinkansen platforms.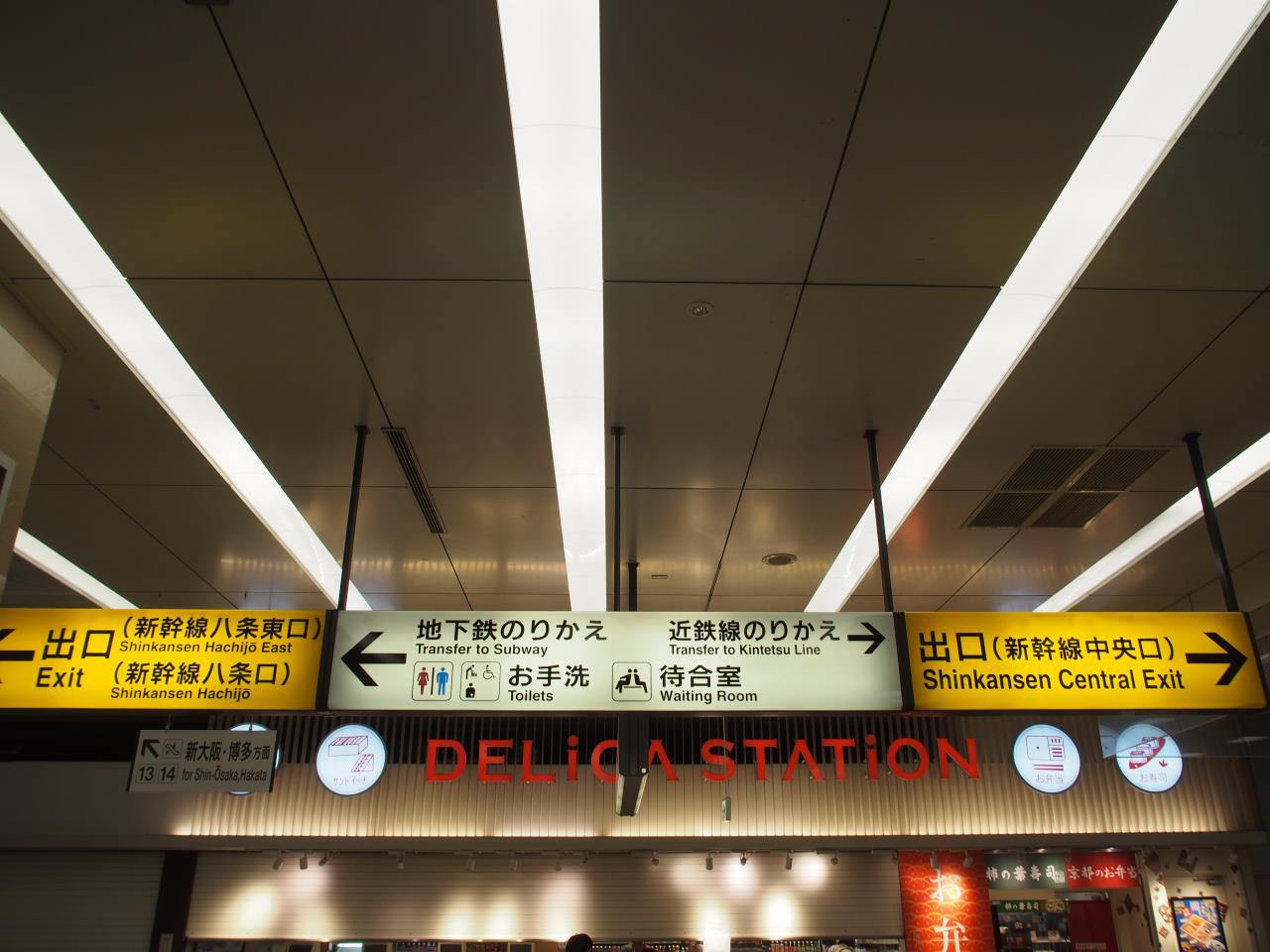 Major destinations on the JR limited express trains and conventional lines also include information in English to alleviate any confusion. Electronic sign boards on the platforms display destinations and departure times in English. Check these boards for clarification. Trains in Japan are almost always punctual. If a delay occurs this will be displayed.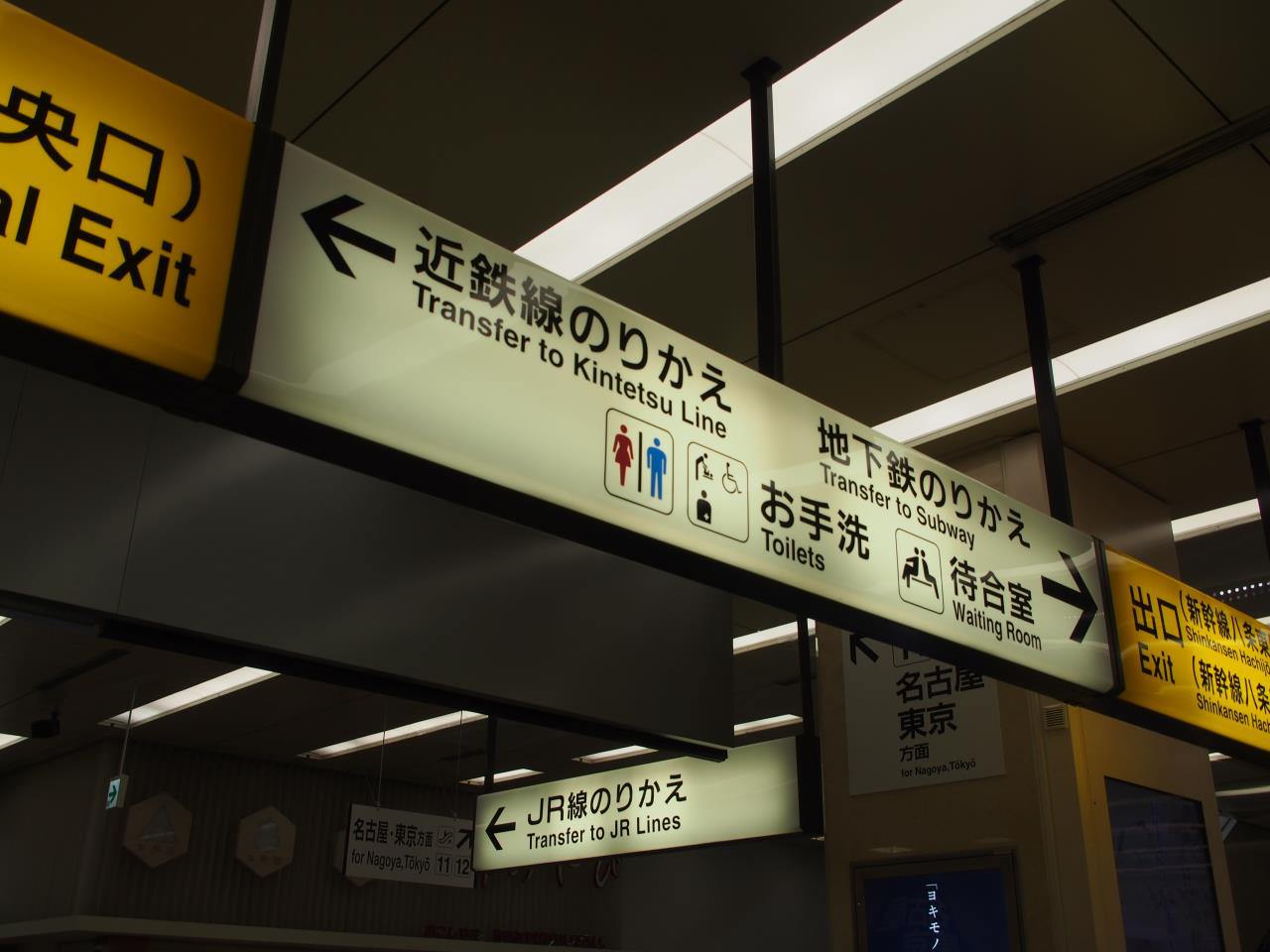 From Kyoto Station you can transfer to not only the JR lines but also the Kintetsu Railway and Kyoto city subway. Kintetsu provide access to Nara and the Ise-Shima area.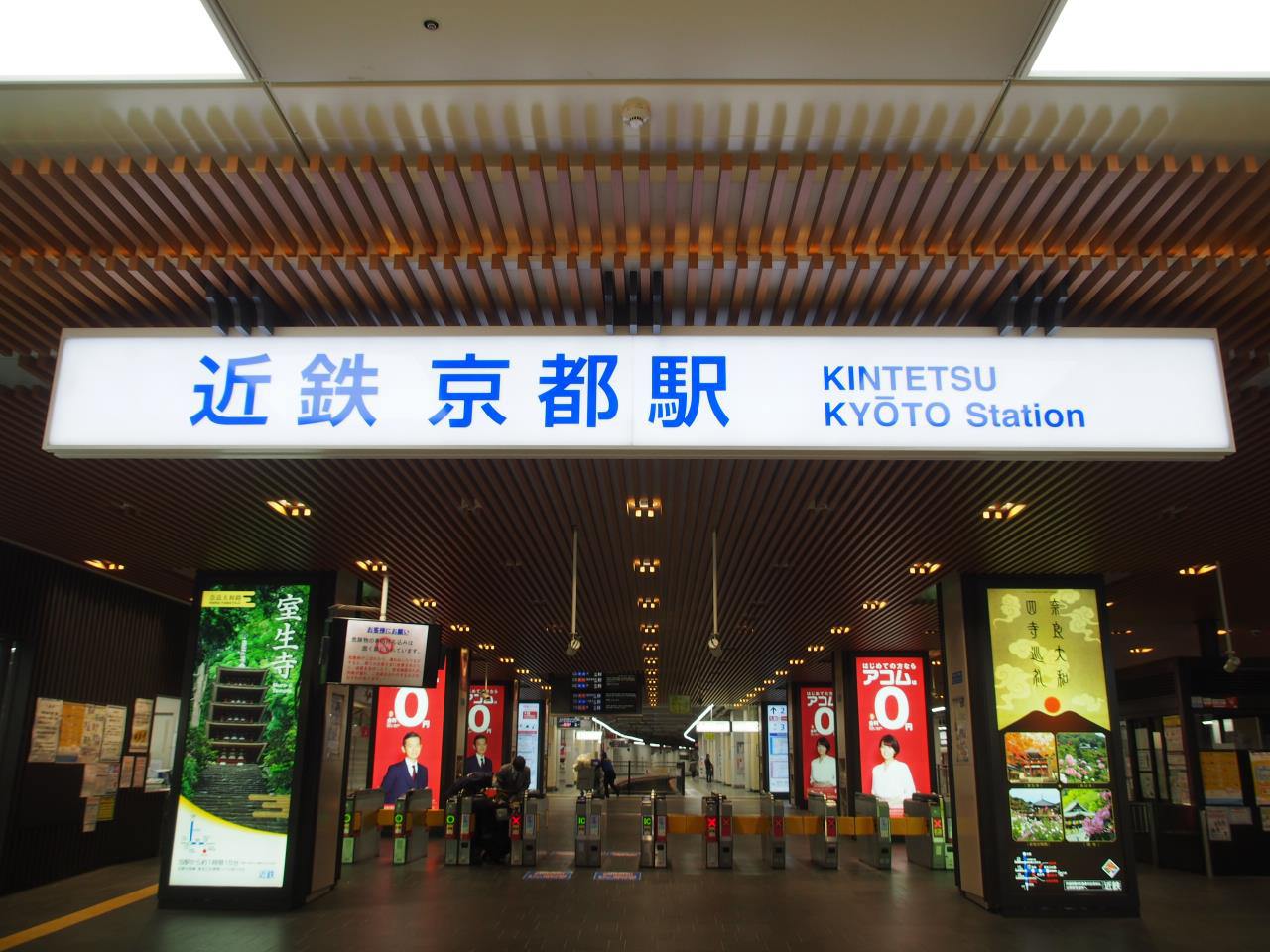 The subway connects through to various spots in Kyoto city. Kintetsu is easily accessed through the Shinkansen Central Exit/Entrance. After exiting the gate the Kintetsu station is straight ahead. For those taking the Kintetsu limited express trains, an express ticket (reserved seat) is required in addition to the regular ticket.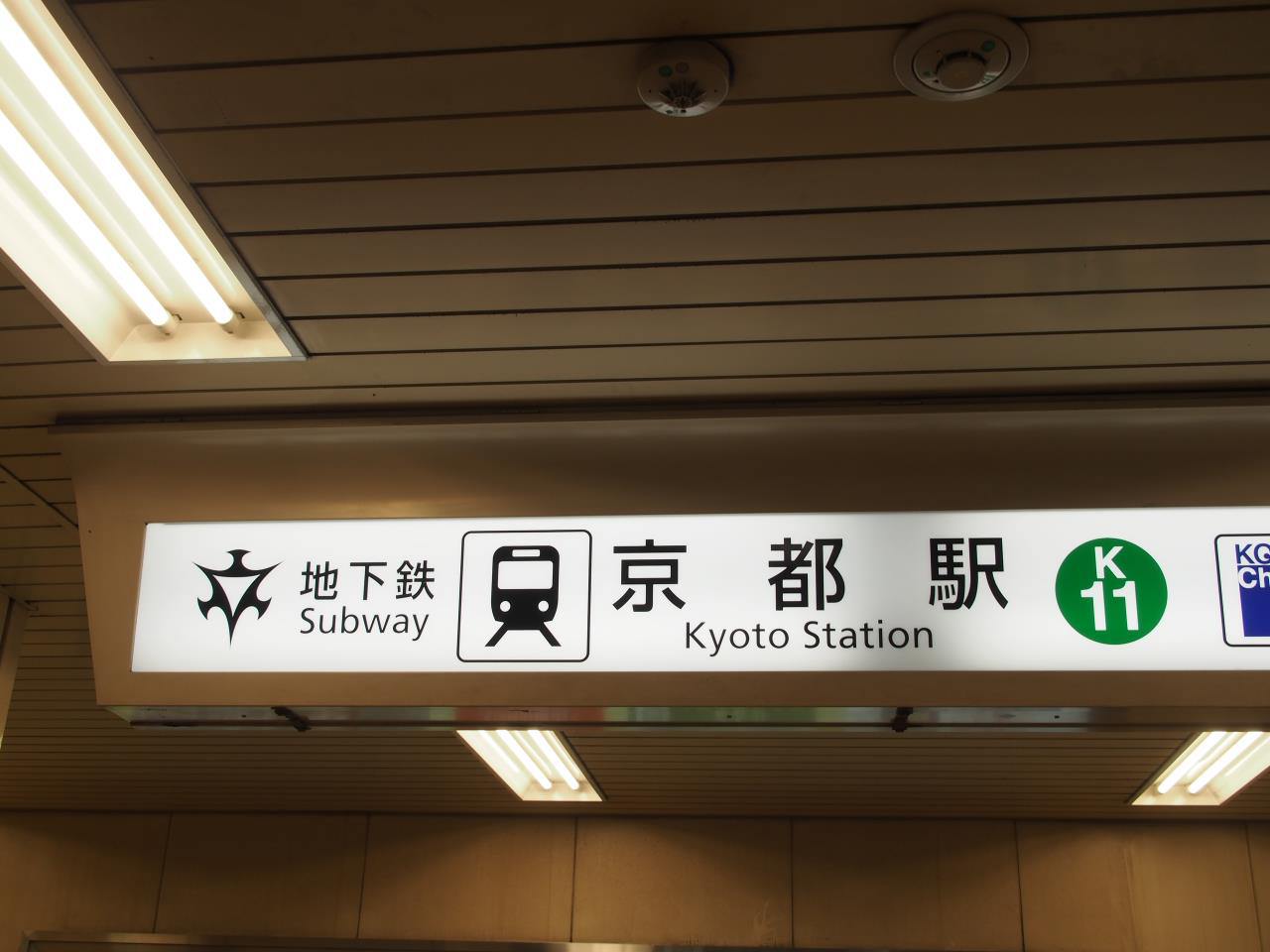 The subway is a convenient way to get around Kyoto city. In addition, by transferring between the subway and buses at certain subway stations, you can visit major sightseeing spots in Kyoto city. The economical and convenient Subway/Bus (one/two day) Pass is also available for tourists. It's very useful when you visit several places over a one or two day period.