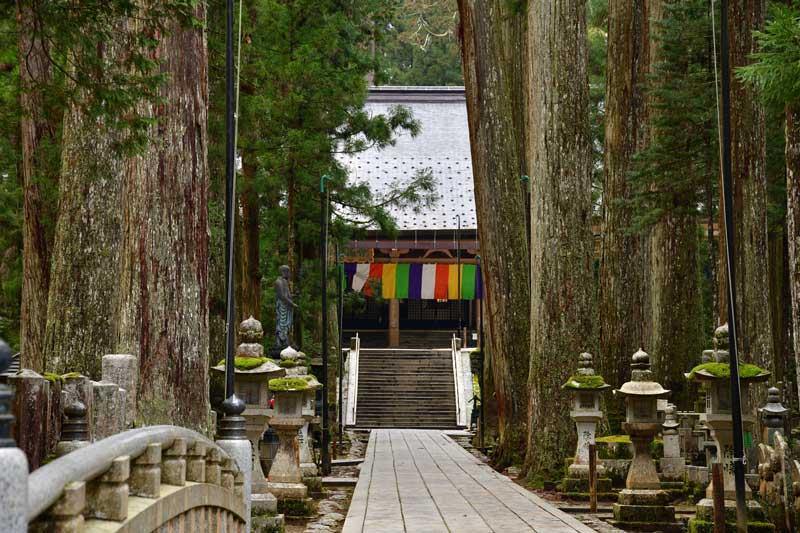 Can You Really Stay in a Temple? 4 Great Buddhist Ascetic Experiences Are Waiting for You at the Mount Koya World Heritage Site
For 1,200 years, the Mount Koya temple settlement has been a sacred Buddhist site that attracts people of all faiths. Now also a registered World Heritage Site, the top of the mountain is scattered with temples and monks devoted to their calling. In this article, we'll introduce four ways to experience traditional Buddhist ascetic practices that will bring you closer to the magic and mystery of Mount Koya.
About the Mount Koya World Heritage Site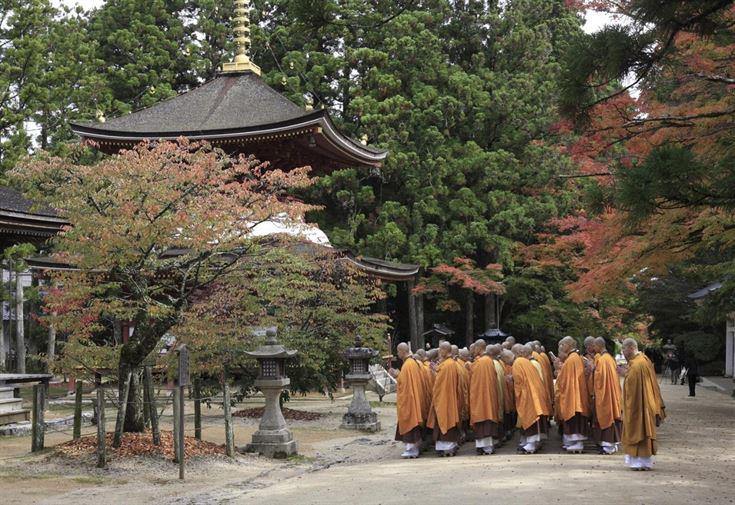 Situated at the tip of Wakayama Prefecture, southern Honshu, Mount Koya is a sacred Buddhist site surrounded by 1,000m-high mountains. With more than 100 temples in the area, Mount Koya's temple approaches, grounds, and buildings make up part of the registered UNESCO World Heritage Site of the Sacred Sites and Pilgrimage Routes in the Kii Mountain Range (which also consist of Kumano Kodo, Yoshino, and Omine). Central to the Mount Koya settlement is Kongobu-ji, the head temple of the Shingon sect. Besides offering access to such points of interest as the sacred Danjo Garan or the Okunoin mausoleum, Mount Koya is also where you can take part in a variety of Buddhist ascetic experiences. You can reach it by train in about 3 hours from Kansai International Airport, or in 2 hours from Shin-Osaka Station. As it is located in a deep mountain valley, the winters at Mount Koya are fierce and the summers are mild, making the area a popular spot to escape the heat, so make sure to pack warm clothing including a coat or thick jacket.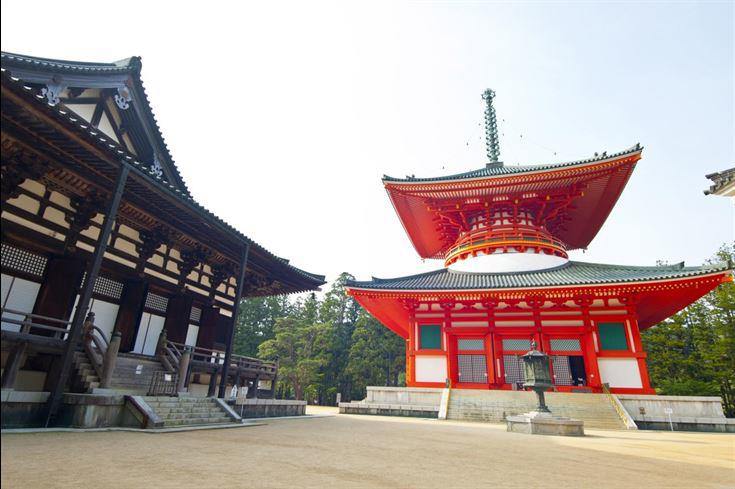 【Facility Name】 Koyasan Shingon Sect Main Temple Kongobu-ji
【Opening Hours】 8:30 am - 5:00 pm (reception open until 4:30 pm)
【Days Closed】 Open every day
【Price】 Adults: 500 JPY, Elementary School Students: 200 JPY, Preschool-age Children: Free
【URL】
Official Homepage
KANSAI Tourism Bureau Homepage
【Address】 132 Koyasan, Koya-cho, Ito-gun, Wakayama
【Google Map URL】 GoogleMap
Why Does Mount Koya Mean so Much to Japanese People?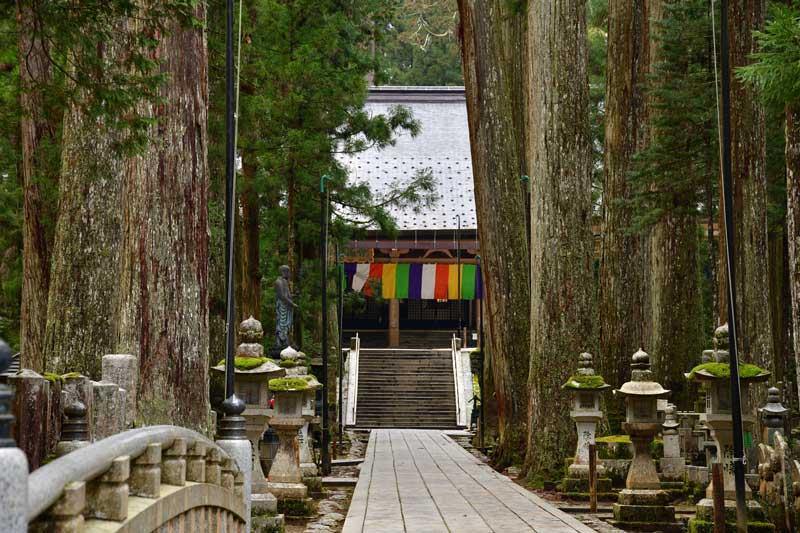 The Mount Koya temple settlement was established 1,200 years ago by the high priest Kukai, also known as Kobo-Daishi, a monk of renowned virtue who is still highly respected in Japan to this day. As the head temple of the Buddhist Shingon sect, Kukai's Mount Koya is a central place of worship and a sacred site crucial to Japanese Buddhism. Since times immemorial, monks have come here to study and engage in ascetic practices.
A Selection of Ascetic Experiences Available at Mount Koya
At Mount Koya, you can stay in an actual temple and take part in ascetic experiences like meditation and copying sutras. If you want a true taste of Japanese Buddhism, Mount Koya is the place to go!
1. Shukubo (Temple Lodging Experience)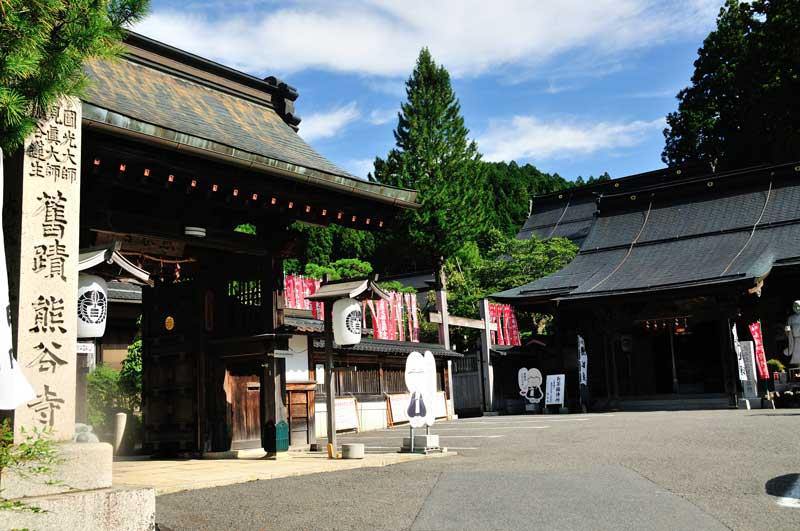 Buddhist temple facilities where visitors and worshippers can stay at are known as "shukubo." Mount Koya is famous for its one-of-a-kind shukubo experience that allows regular tourists to spend the night at an actual temple. During it, guests are immersed in the world of Buddhism doing things like eating traditional Buddhist cuisine known as "shojin ryori" and taking part in morning prayer, or "gongyo."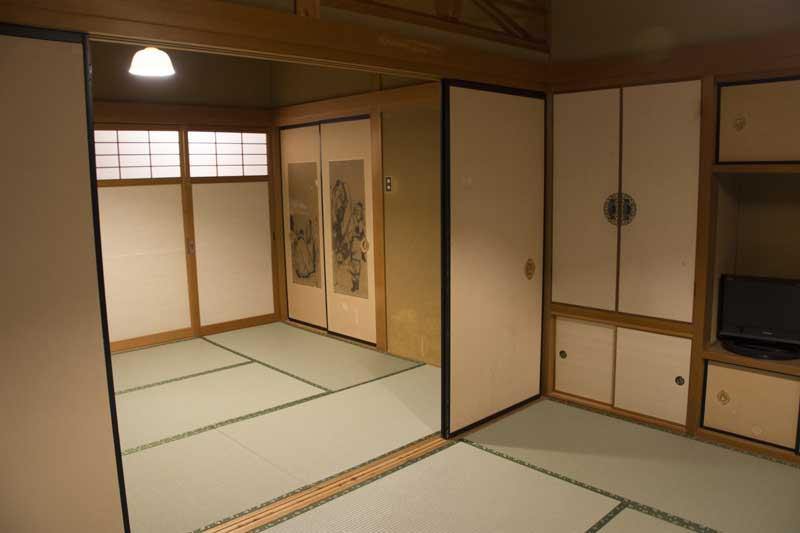 2. Shojin Ryori (Vegetarian Buddhist Cuisine)
Shojin Ryori is traditional Japanese cuisine based on Buddhist teachings such as the precepts against eating meat, fish, or strongly aromatic vegetables. That's why this form of healthy Japanese cuisine focuses primarily on fresh, seasonal vegetables to produce beautifully-colored and popular dishes. Shukubo guests can also dine at other eating facilities in the Mount Koya area.
【URL】 Official Homepage
3. Shakyo (Copying Sutras)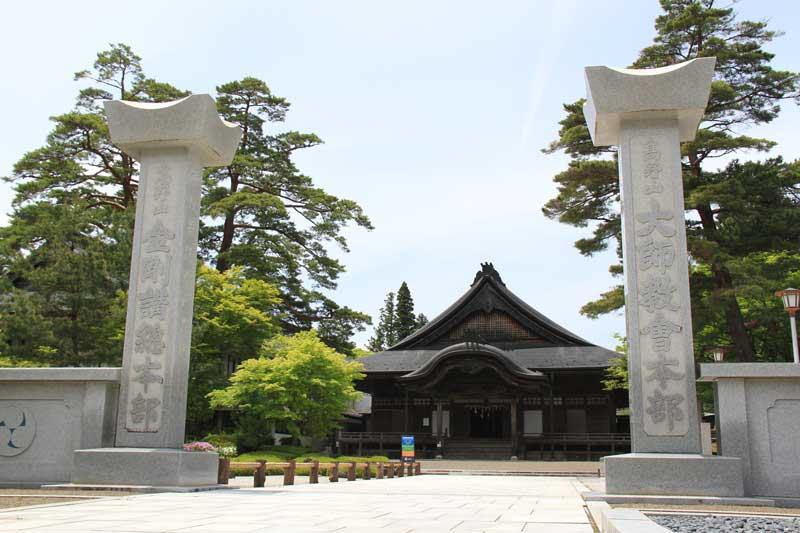 The Heart Sutra (Hannya Shingyo) is one of the most well-known Buddhist texts. Following the ascetic practice of shakyo, you will copy the characters of the sutra one by one to rid yourself of idle thoughts and still your mind. Copying the kanji may look difficult, but since you trace from a template, it becomes an enjoyable challenge that you should definitely try out.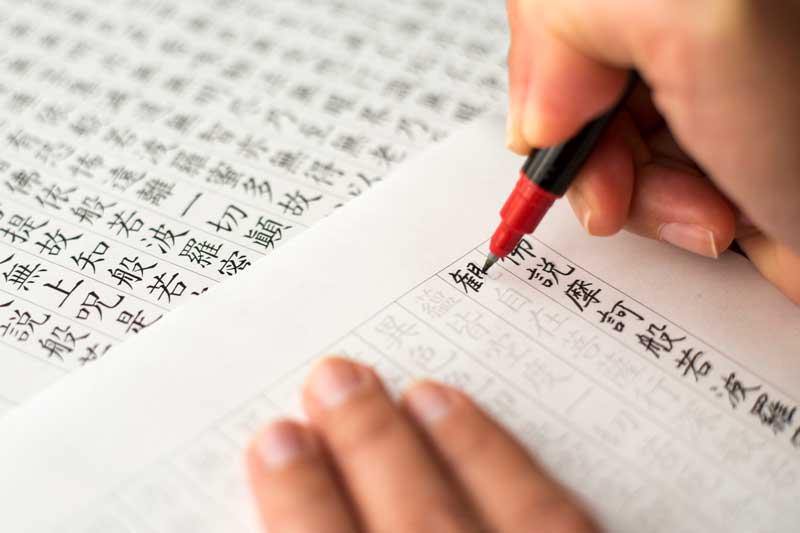 【Facility Name】 Koyasan Daishi Kyokai
【Opening Hours】 8:30 am - 3:00 pm
【Days Closed】 Open every day
【Price】 1,000 JPY
【URL】 Official Homepage
【Address】 347 Koyasan, Koya-cho, Ito-gun, Wakayama
【Google Map URL】 GoogleMap
4. Ajikan (Meditation)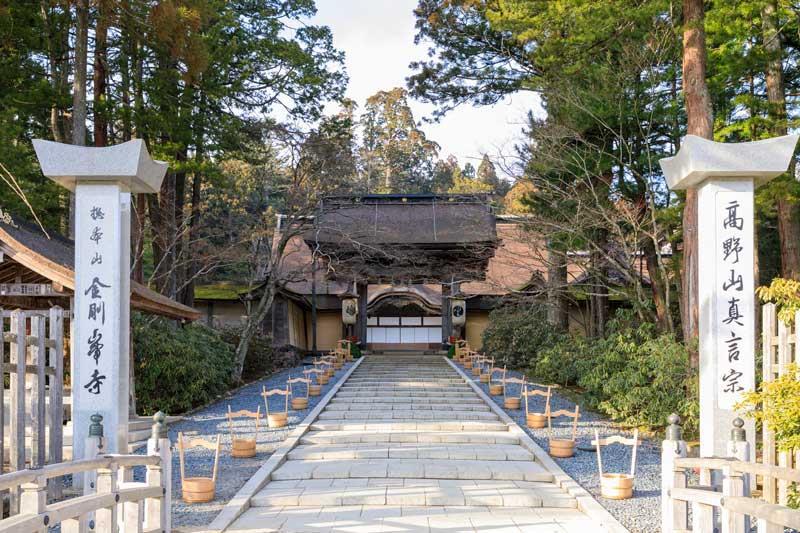 When it comes to Buddhist meditation, the most famous method is Zen, but there are also the Shingon methods of breathing and meditation known as "Ajikan". Kongobu-ji offers the "Take a breather with Ajikan meditation" experience that's open to anyone elementary school age and upwards. Following your monk guide, practice deep breathing while meditating and before you know it, your mind will feel completely refreshed.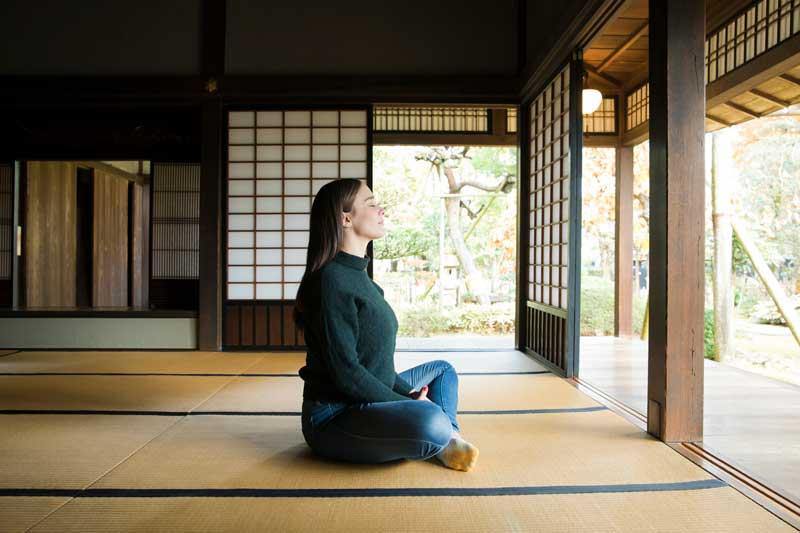 【Facility Name】 Shingon Sect Main Temple Ajikan Dojo
【Opening Hours】 4 times a day: 9:30 am, 11:30 am, 1:30 pm, 3:30 pm. Each session lasts 1 hour.
【Days Closed】 Open only on Monday, Friday, Saturday and Sunday between April 24th and November 16th. (This may change in case of events or functions.)
【Price】 1,000 JPY
【URL】 Official Homepage
【Address】 132 Koyasan, Koya-cho, Ito-gun, Wakayama
【Google Map URL】 GoogleMap
Are you interested in any of the 4 ascetic experiences at the Mount Koya World Heritage Site? You can experience the true essence of Japanese Buddhism with all of your senses by participating in these long-cultivated traditions. It's a great opportunity to revitalize your body and mind.