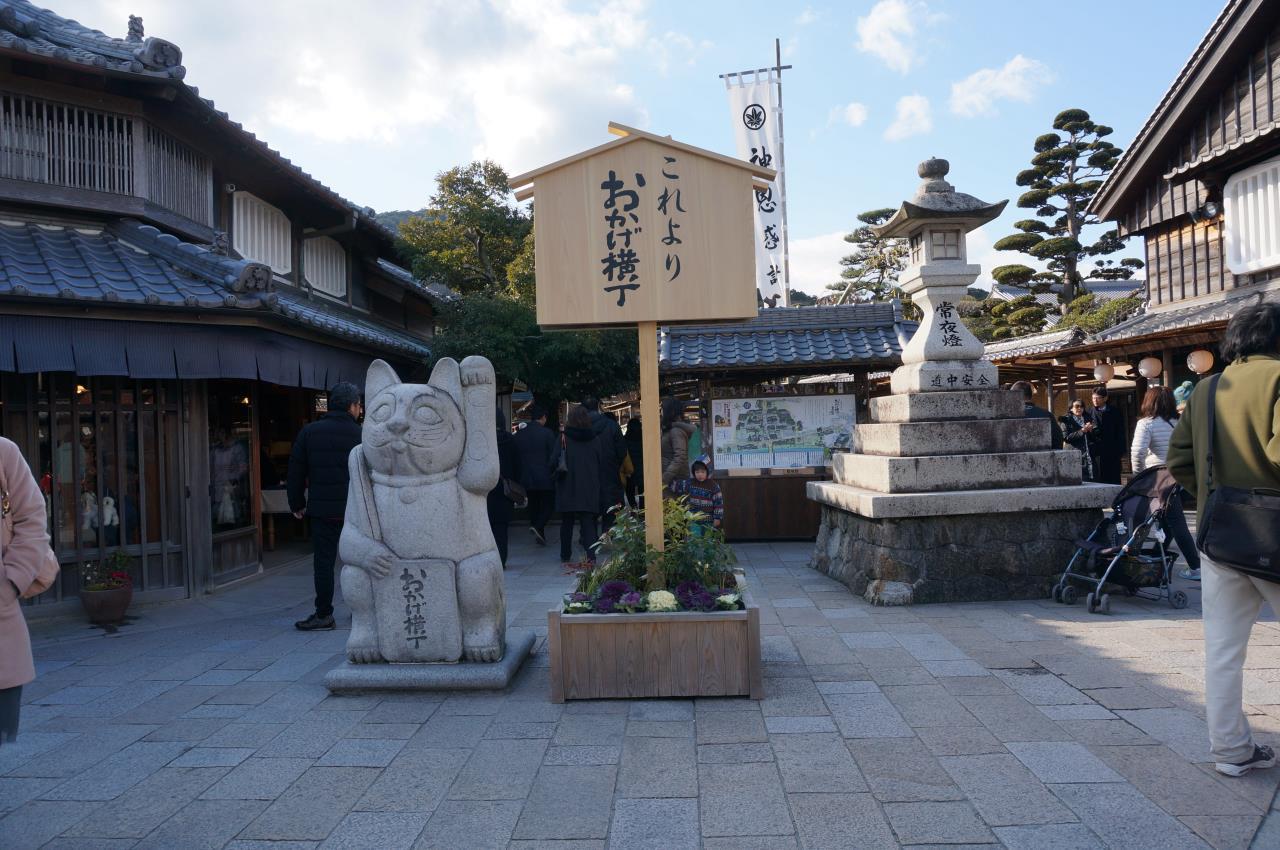 After visiting Ise Jingu, enjoy Okage-yokocho walk -3
After visiting Ise Jingu, enjoy taking a walk at "Mukashi-machi" (old townscape). Along the stone paving on the bank of Isuzu-gawa river starting from the Ujibashi bridge at the entrance to the Naiku (Toyo-uke Daijingu) of Ise Jingu, you will find the shrine town called "Oharai-machi" (Purifying town) replicating old streets with restaurants, souvenir shops, traditional sweets shops with a long history and traditional inns etc. At the center of "Oharai-machi", "Okage-yokocho" (Blessing alley) with around 60 shops is very polular among Japanese tourists and local residents and is lively like a festival every day. You will be fascinated by good old Japanese sweets and lovely Japanese fancy goods and find it difficult to choose. Business hours differ by shops and seasons, but nearly all shops are open from 11:00 till 17:00.
Tofuya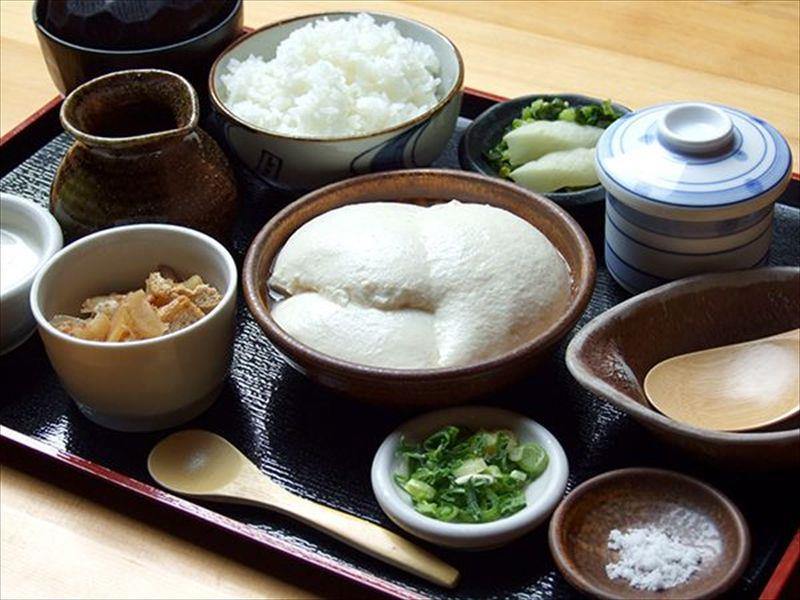 "Tofuya" is known for its smooth palatable Tofu (soybean curd) and Anago (conger eel) dishes only made from domestic natural Anago. Top recommendation is monthly special menu named "Tofuya bento" with limited availability. The colorful dishes carefully made from local and seasonal ingredients make the nourishing Tofu even more tasty. The shop is quite suitable for tourists as it opens at night. You will easilly locate the country-style shop under the big ginkgo tree along the downstream of Isuzu-gawa river close to Ise Jingu.
Wakamatsuya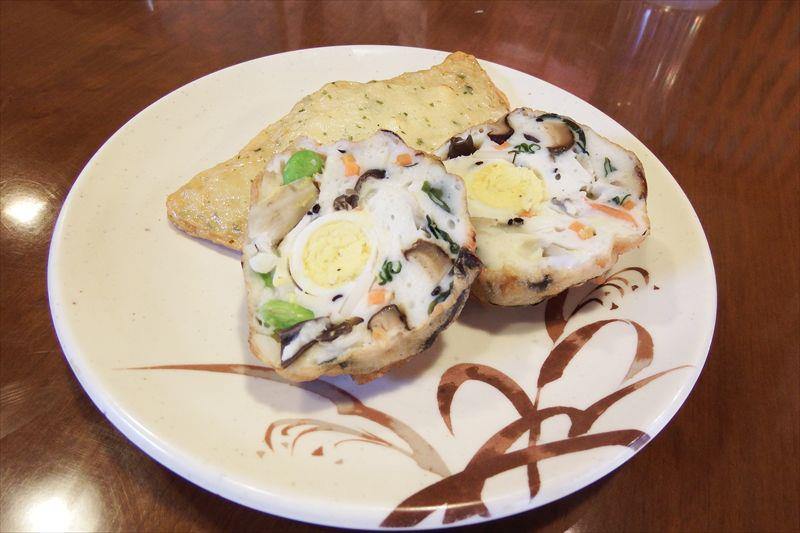 A pleasant fragrance will bring you to the long-established Kamaboko (boiled fish paste) shop named "Wakamatsuya". The shop carefully maintains the traditional recipe making the most of seafoods from local seas and has been loved by many local people. At the shop front, freshly fried "Satsuma-age" (fried fish balls) and others are served.
Dango-ya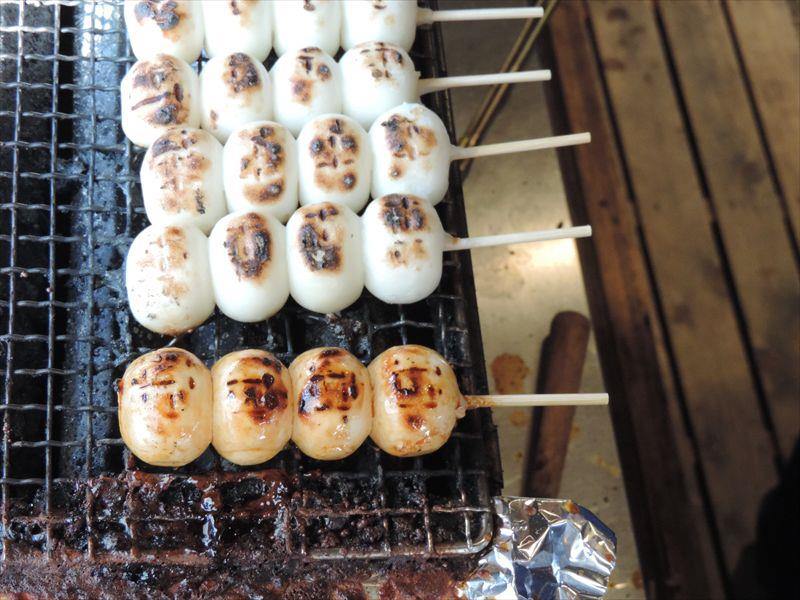 "Dango-ya" is a dango (rice dumlings) speciality shop in Okage-yokocho. The shop offers a vriety of dango including classic Shoyu-dare (soy sauce syrup). "Kuromitsu-dare" (brown sugar syrup), which has been popular in Ise Area for many years is well recommended. With the deep rich distinctive syrup, it gives you a great impact not only in terms of its taste but also appearance! You can enjoy eating them at the rest space, and are also suitable for walking and eating as well as for souvenirs.
Isuzugawa Café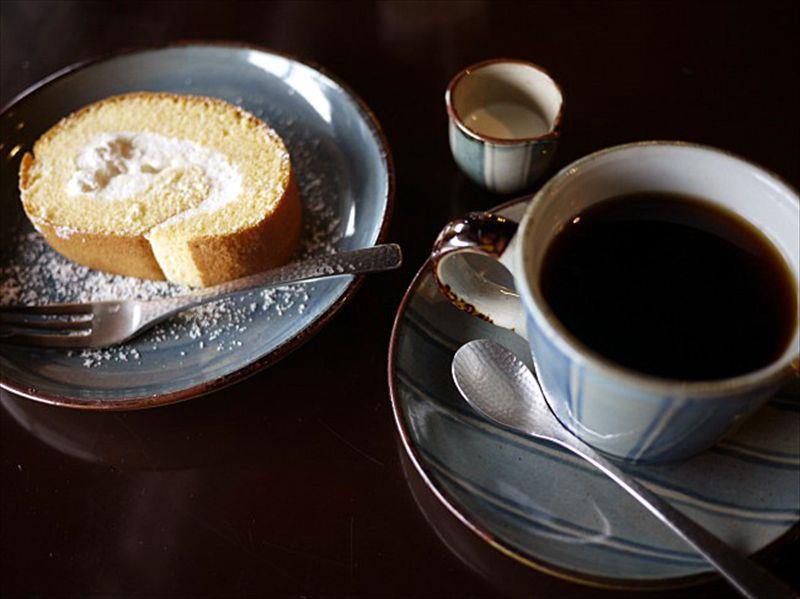 When you are tired of walking around in Okage-yokocho, drop in at "Isuzugawa Café" located by the bank of clear stream of Isuzu-gawa river, close to Ise Jingu. You can enjoy the authentic coffee with specially selected beans and careful brewing. Also, sweets including cheese cake and cream puff, which are popular since the opening of the shop, are served.